Easter: Sanwo-Olu Greets Christians, Preaches Love, Selflessness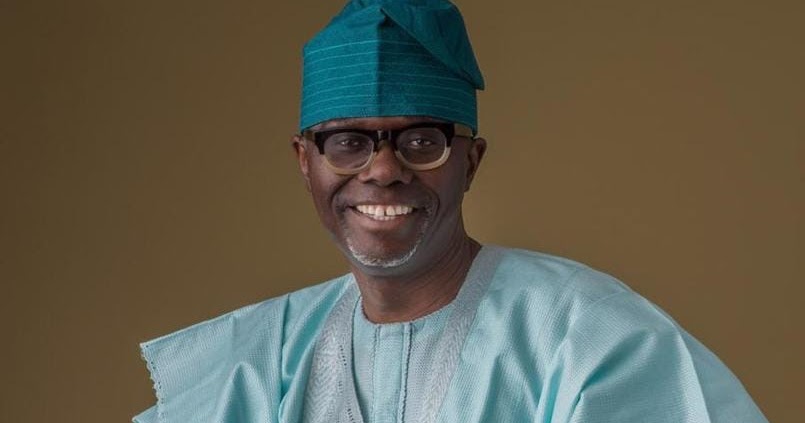 As Nigerian Christians join their counterparts all over the world to mark the Easter celebration, Lagos State Governor-elect, Mr. Babajide Sanwo-Olu has called on them to imbibe the spirit of love, humility, tolerance and forgiveness exemplified by Jesus Christ during his earthly sojourn.
Sanwo-Olu in a statement signed by his media officer, Mr. Gboyega Akosile, said the centrality of the birth and crucifixion of Jesus Christ was about love for mankind and His work of redemption urging Christians in Nigeria and Lagos in particular to imbibe love as an important fruit of the spirit.  
The Governor-elect reminded Lagosians of the pains and agony endured by Jesus Christ on the Cross of Calvary as the height of sacrifice for humanity.
"Therefore, we must use this auspicious period to promote unity, love and sacrifice, which were displayed by Jesus Christ."
Sanwo-Olu further enjoined Lagosians to use this Easter Celebration to reflect on the sacrificial life of Jesus as a worthy example for all to emulate adding that Nigerians and the people of Lagos must be willing, at all times, to make sacrifices for the progress and development of the society without any recourse to parochial sentiments against one another, especially, along ethnic and religious lines.
"Easter celebration is one of the most anticipated festivals in the Christian world because it represents God's love for humanity. The period, which is a commemoration of the resurrection of Jesus Christ is a time for us to reinforce our commitment to our faith and love towards one another as demonstrated by Christ Himself."
The Governor-elect charged Lagosians to use this period of Easter celebration to also ponder upon the affairs of the state and its potentials for growth.
"Lagos is currently the 5th largest economy in Africa and has the potentials to rank among the top 3 in the continent, if we continue on our positive trajectory and remain bound by love for one another. We just came out of an election season. Election period is over and now is the time to demonstrate the spirit of oneness by coming together to work for a greater Lagos where we will all prosper."
Sanwo-Olu also assured Lagosians that they will not regret voting for him at the just concluded gubernatorial election in the State.
''I will not take the confidence you reposed in me by voting for me and my party, the All Progressives Congress for granted. We will work harder to surpass expectations. Our T.H.E.M.E agenda, which covers Transportation and Traffic Management, Education and Technology, Health and Environment, Making Lagos a 21st century global economy and Entertainment, Sport and Tourism is being distilled further into implementable action-plan by team of experts.
While wishing Lagosians a Happy Easter celebration, Mr. Sanwo-Olu advised the citizens not to lose sight of the importance of the season.
Food for Living: Understanding the Journey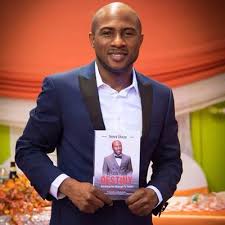 By Henry Ukazu
Dear Destiny Friends,
One of the major mistakes most people make in life is not being aware of what they are about to go into. For instance, most people marry for different reasons, in the same way some people don't really know the gravity of what they are about to undertake.
Here is the interesting thing about marriage which most people don't know. Marriage is the highest institution, but unfortunately, most people don't prepare for the journey. It is sad to note that a young man/woman will spend a month or couple of months preparing for an internal examination in order to get into a higher institution, he/she will spend four to six years in college and spend a couple of months or a year to prepare for a professional examination, but will not deem it necessary to prepare themselves for the highest and everlasting institution – marriage – and then you wonder why marriages crash easily.
As a self-discovery and human capacity coach, I have realized that many people don't know themselves, they are merely existing as opposed to living. According to Forbes, "only 15% of the world are self-aware". That leaves us with a lacuna of 85%. It's simply because many people don't know themselves; they get frustrated in life.
According to the National Institute of Mental Health, "Suicide is the leading cause of death in America". Here is the interesting question, if you are happy with your life, will you consider taking your life? The origin of frustration is not being self-aware.
It is widely accepted that the journey of a thousand miles begins with a step in the right direction. You must take time to study the requirements, you must have the technical skills, and basic theoretical and practical knowledge before you begin the journey. If you have the desire to go into a new phase in your life, you must take time to prepare for the journey; you must also know what is involved in the journey.
Your journey to life is personal, no one will understand it better more than you. You must know the assignment and test that awaits you which you must pass to actualize your purpose.
When you understand a process or the process involved, you won't have to stress yourself. It's just like a married couple who understands their partner's body, you won't have to stress yourself trying to know how to satisfy your partner because you already know what works for the person.
Understanding the journey is like knowing the manual of a product, when you understand how a product works, you won't have to stress yourself operating it.
If you understand the journey and the requirements, life will be easy for you. You will be able to activate the vision and mission.
What most people don't understand is that, before you get to any position in life, you must assume the position by doing the work. That's the best way to show you have what it takes. According to Pastor Samuel Ekundayo, assume the title before the responsibility comes. You can do this by doing the work, rather than waiting for the position or title.
In conclusion, take time to study life and the requirements before you begin any minor or major task, otherwise, you might just crash.
Henry Ukazu writes from New York. He's a Human Capacity & mindset coach. He's also a  public speaker. He works with the New York City Department of Correction as the Legal Coordinator. He's the author of the acclaimed book Design Your Destiny – Actualizing Your Birthright To Success and President of gloemi.com. He can be reached via info@gloemi.com
Leadership in Trying Times (Pt. IV)
By Tolulope A. Adegoke
"Don't believe in what you are called; it can trap you! I don't trust your titles. You have not done what you could have done yet! What they have seen so far is only a fraction of who you are. Don't allow what you have done to prevent what you could do! " – Tolulope A. Adegoke
It is pertinent to note at this juncture that leaders initiate change. Leadership naturally demands change. Nigerians are not the problem, but the leaders. You can only lead people as far as you have gone yourself. If you do not improve, your organization will never improve. I have discovered something about developing countries, because I was born in one and still live in one; when you give them a title, they stop learning. Nothing is worse for a Third-World man than giving him promotion and a title, because he believes he has made it. When you call someone a manager or CEO or honorable, reverend, or bishop, they stop learning. And that's when an organization stops working or growing. When you are given authority or a title, you should buy more books and take more courses. Because you are not just leading your own life, you have lives to lead to a higher future and a higher level. This is why true leaders never graduate from the school of life; they are always learning. Because I must constantly re-educate myself, Dr Myles Monroe (of blessed memory) says, "I read four to five books a month. I have been doing that for the past years… that means one book per week." I am an eternal student." You are reading this article right now because you are willing to expand your mind. You can never grow beyond what you know, unless you grow what you know. To lead in difficult times, you must be a reader, because readers may end up becoming leaders when they apply what they have learned in school.This is why you should never allow anyone to prevent you from studying and growing. Also, never believe that you have made it. Don't trust your titles. Don't believe in what they call you, it can trap you. I am a recipient of several awards, but I do not allow them to get into my head, because the greatest enemy of your progress is your last success. Don't trust what you have achieved. Don't believe anybody's accolades, because it is a trap. You have not done what you could do yet.  What they have seen so far is only a fraction of who you are. Stop being mediocre! It's time for you to stop complaining, and start studying. Don't allow what you have done to prevent what you could do. The act of leadership is taking followers from where they are to a place they have never been. As a true leader, you have to be able to take people to where they have never been. That's your role. Leadership is not about maintenance, it's about innovation, exploration (that is, going beyond the box).
Leadership entails an adventure of thriving in creating a future, even in trying times, when all hope seems to be fading off. I believe that many of you (readers) are tired of the majority of the difficult situations that you face.I sense strongly that you complain so much about it. It may be about your nation, family, continents, or low-level leaders or governments who tend to take you on a journey to nowhere. But if you truly desire a genuine change, you have to be willing to take an adventure into the unknown.
Thriving could entail some form of discomfort.
Leaders will always create discomforts that are worthwhile. Why? Because they are uprooting people from their own familiarity. This is why true leaders seem not to be liked by a majority. They disturb your laziness and also irritate your comfort. They make people do things that are uncommon, probably things that they have never done before. They make people change their behaviour. In short, they frustrate your comfort zones but re-shape our cultures, ethics, norms, and values. True leaders thrive the most in trying times, because they are 'eruptors', they are catalysts! They always act as leverage, taking you from a place you know to a place that you do not know. The major problem with the majority across the world is that they like the familiar. It's amazing how much we say we want change, and when it's time to change, we tend to hate it.
The Crisis is increasing-it is called Trying Times.
Thriving comes with a brand of leadership that naturally creates change, and this comes with crisis. We tend to talk about crisis in the world today, even globally in diverse facets of life. But sincerely, all of that is not true. To me, there is no such thing as a crisis. It doesn't exist! A lot of people are doing so well, achieving great feats in the middle of crisis, simply because they could see beyond the ordeals. Such people, like me, see opportunities! Mentality is key! Leaders create crises so that there can be more opportunities to thrive. They are not victims of them. Simply ask me how?
Leadership is an exercise in the management or the creation of crisis. A true leader says we would construct a six lane road network. That's a crisis! Because many people are used to the single lane-road, where they sell and hawk their goods in the middle of its pot-holes. Now it's a crisis because the government is trying to make a change happen on such a road network, and many people may not be able to sell and hawk their goods anymore. But it takes a leader to take such a drastic step for a good change to occur within the system. These actions create discomfort for those benefiting from the bad road network. It is a crisis to take people to the level that they have never been, even though it may be a good place. Leaders initiate change… This change tends to change or reshape the patterns of people's lives daily.
The Change Factor
You are a leader only if you initiate change. Managers only maintain things, while leaders change things. This is why a manager and a leader are completely different. Managers focus on systems, while leaders focus on people. Managers focus on the bottom line, while leaders focus on the issues that arise. Managers focus on what to do, while leaders focus on 'why' we are doing it. They think differently. And I strongly believe that you are finding this write-up interesting because it's time for you to move into leadership. This moment in this write-up was a divine appointment, because you are tired of being what you are. You've most likely been faking it for the last few years, telling your parents you're having a good time.But why is this happening to you? It's simple. You are bigger than who you really are. You are far stronger than what they say you are. You can do much more than they told you that you could do. You are far better than what they say you are. And I am doing this writ-up to irritate you. You do not change until you are angry. Anger could be a crisis, but it could also be a weapon for a good change. Whatever you tolerate will never be changed by you. This is why what you call crisis comes into your life. A crisis comes to take you out of the ordinary and force you to dream bigger! It forces you to be creative! There is no problem in your life or around you, they are only opportunities to be better and bigger.
You all must come to understand that change is your best friend! It is the only thing that is guaranteed and has your best interest at heart. Some nations are excelling more in these trying periods because they are not seeing crisis in the common senses or language of ordinary thinkers or seers. These categories of nations are only seeing opportunity! And they all keep maximizing it, whether you like it or not. You must also come to understand that a thing is what you call it! They say opportunity, while shallow thinkers say crisis!
Come on! You need to align yourself with creative people. You need to start reading and studying the right books! Being with the wrong people and a bunch of complainers will only keep you stagnated and wanting or wishing for life, if you are not careful. I charge you to change your relationships. As a matter of fact, you can never rise above your company. If you are the smartest person in a group, then it's time to leave the group… Waking up from mental slumber is one of the greatest make-ups which fine-tunes our beings into stepping up in the right order and lanes to thrive at any point in time in life.
LSSTF Decries Spate of Attacks on Law Enforcement Agents, Assets
Dr. Abdurrazaq Balogun Executive Secretary/ CEO, Lagos State Security Trust Fund (LSSTF) decries the spate of attacks on law enforcement agents and the wanton destruction of security assets particularly the recent killing of a Chief Superintendent of Police (CSP) at Asa Afariogun Road, Ajao Estate area of Lagos on 23rd September 2021. The sequence of these attacks on security facilities and the blatant confrontation of security operatives have become unprecedented in recent times.
A Police officer that should be a highly respected agent of enforcing law and order in any society is no longer regarded with any reverence. We need to reflect on how we got to this point in our State where hoodlums and criminals seem to have a field day especially have we have seen more of this type of attack since the riot that followed the EndSARS protest which dealt a blow to our security infrastructure.
Lagos state which has enjoyed relative peace compared to other parts of the country is threatened by the activities of misguided individuals who believe that they can take laws into their hands. Such actions can only lead to a state of anarchy which would eventually impact negatively on the security of everyone in the State.
It is therefore pertinent to bring the perpetrators of this kind of act to book and also ensure they replace the destroyed assets. The Fund strongly believes that when people take responsibility for their actions they become more responsible actors in our society.
We should also remember that the security assets destroyed in such attacks were provided through the sacrifice of well-meaning individuals and organizations who commit to the security and safety of all residents in Lagos State.
The Fund therefore enjoins all and sundry to take ownership of these assets and stop their willful destruction.