EFCC Claims Ignorance of Sealing Off of Saraki's Houses
Economic and Financial Crimes Commission (EFCC) authorities say they are yet aware of alleged seal-off of houses believed to belong to President of the Senate, Bukola Saraki.
Acting Head, Media and Publicity of the commission, Tony Orilade, told News Agency of Nigeria (NAN) in Abuja on Monday that his office was unaware of the issue.
"I have not been briefed; so, I don't have any information on it," he said.
The alleged sealed property are multiple residential houses located in highbrow Ikoyi, Lagos.
Mr Saraki had recently come under pressure from the anti-graft agency.
The EFCC had confirmed reports that it had opened a fresh investigation into Mr Saraki's stewardship as President of the Senate as well as a probe of his earnings as governor of Kwara State from 2003 to 2011.
Mr Orilade, had in a statement, said the EFCC was obligated by law to enthrone probity and accountability in the governance space and had supremely pursued this duty without ill-will or malice against anyone.
"It is in the interest of the public, and for Saraki's personal good, that he is not only above board, but be seen at all times to be so.
"Indeed, all the instances in which the EFCC have had cause to sleuth into his financial activities either as a former governor or President of the Senate were driven by overarching public interest and due process of the law,'' he said.
He added that with "indicting petitions and other evidence available to EFCC, even Mr Saraki will agree with the Commission that putting him through a legitimate forensic inquiry is the legitimate route to establish his integrity as public servant''.
In his reaction, Mr Saraki insisted that the action of the EFCC was a witch-hunt.
"Our attention has been drawn to the fact that the EFCC has marked certain property belonging to President of the Senate, Dr Abubakar Bukola Saraki, obviously under the claim that they are subject of investigation.
"The action of the EFCC only reinforced our earlier stated position that their current investigation is mischievous, contrary to the tenets of the rule of law and only aimed at settling scores.
"This position is founded on the fact that these same buildings were the subject of earlier investigations by the EFCC as well as the case initiated by the Federal Government at the Code of Conduct Tribunal.
"Also, the case went all the way to the highest court in our country, the Supreme Court of Nigeria.
"In that case, Saraki was discharged and acquitted because the courts believe the government has no case."
"The EFCC's move to investigate him is a mere witch-hunt exercise, aimed at settling scores, laced with malicious and partisan motives," Mr Saraki's media aide, Yusuph Olaniyonu, said in a statement.
(NAN)
Legit.ng Makes Top Five Facebook Publishers in March 2022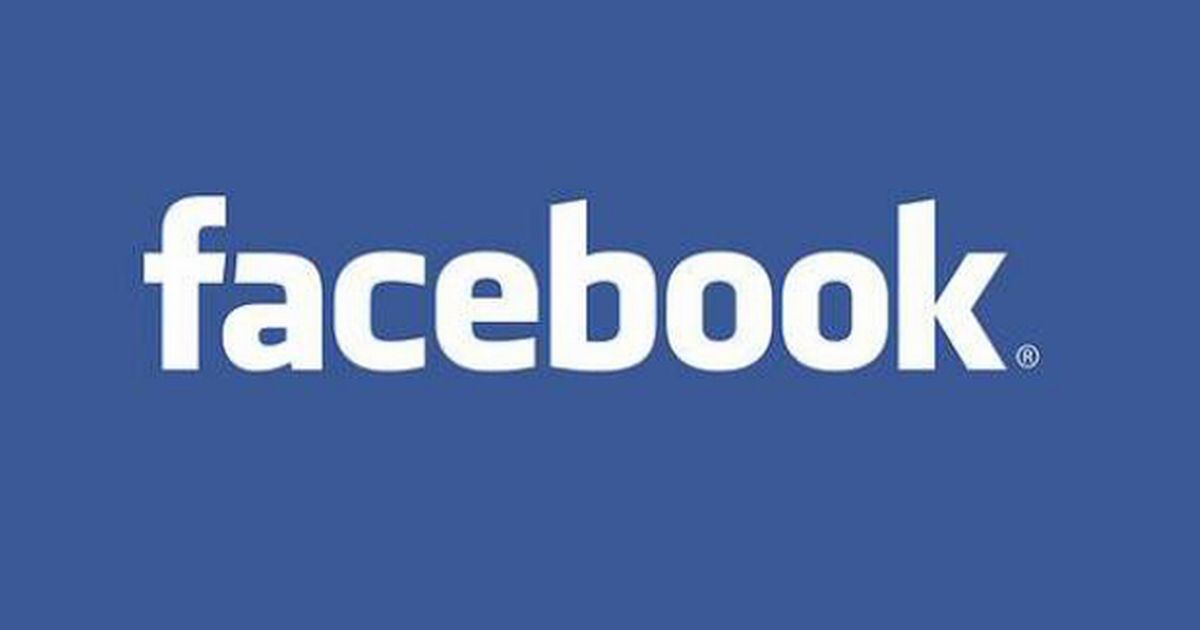 Nigeria's leading digital news media publisher, Legit.ng strengthens its hold as top digital media platform on Facebook with over 14 million engagement in March and a total article count of 4,264.
Ending Q1 on a big note, Legit.ng has once again been recognized by Newswhip in the top 5 Facebook Publishers in March 2022. The acclaimed Nigeria's number 1 online news and entertainment Platform, Legit.ng overthrew American publisher CNN from its formerly occupied 5th place , with 14,636,032 Facebook engagements and 4,264 Article counts.
Without doubt, this is proof to the news publisher's readers and the media ecosystem in Nigeria that it continues to lead the way in the Nigerian media. The leading digital news platform comes next in line to globally acclaimed publishers like Dailywire, Dailymail, Mirror and BBC, in the Newship Analytics March ranking.
How media houses were assessed
The analysis was based on English-language content from publishers, and it is ranked based on Facebook likes, shares and comments to the web content and ranked by domain.
Leading the way through news
Legit.ng continues to lead the way as a recently published report shows that the no.1 online news website in Nigeria has one of the most engaging Facebook pages in Africa.
Share in our success and join our online community of readers Legit.ng (former Naij.com) is the largest online publisher in Nigeria (by Alexa rank). Every month 10m+ users reach 50m pageviews on our website.
Legit.ng also has an impressive social media presence with 11.4m Facebook followers on all pages, achieving an average post reach of 80,000. Every 4th Nigerian who is on Facebook is a Legit.ng page subscriber.
As the biggest news publisher in the country, Legit.ng has a responsibility to improve the lives of our readers in any way possible. That is why we pride ourselves in creating life-changing news that makes our readers more conscious about the world around them.
Second Term: My Bid to Return Out of Commitment to Democratic Ideals – Demola Doherty
Hon. Demola Doherty is a chieftain of the All Progressives Congress (APC) and a House of Representatives aspirant in Ifako/Ijaiye Constituency, Lagos State. Addressing newsmen recently, Doherty highlighted his achievements as an Executive Chairman of Ifako Ijaiye Local Government and his desire for a second term.
"The administration in which I was the Executive Chairman remains a reference and legacy administration in Ifako-Ijaiye till date, the more reason the people yearn for my return as Chairman for 2nd term in office.
"The template for the infrastructural developments witnessed during our first term is still with us upon which successive governments have built their projects but we still have a lot to do to remove Ifako-Ijaiye from the sub-urban status.
"Classical examples of infrastructures visible on ground are drainages & road construction viz: Mojisola Str, Adekoya Str, Gospel Crusader, Abu Alfred, Aina Ajobo, Bola Ahmed Tinubu Rd. (Old Akute Road) et al.
"The health of the people was of utmost importance to us hence the concept of Ashabi Taiwo Maternity.
"My next term plan is to address strategic roads yet to be done, such as Oshola Str., Powerline, Ibari Str. and link Ogundimu to Olowo surbub. I also intend to team up with our Assembly member to accelerate construction of Abiola Onijemo bridge.
Health:
The health of the people was paramount to our being in govt hence the concept of New Ashabi Taiwo Maternity, upgrade of Ajilete PHC for 24hrs service.
Construction of New Ogundimu PHC; donation of 30 KVA Diesel Generator; Out Patient benches for Ifako-Ijaiye General Hospital and financial support.
Education:
Three new buildings, consisting 36 classrooms were constructed in Ajuwon (Ward F), Ogundimu (Ward F) Fagba (Ward D) and Rmrehabilitation of Bishop Oluwole Primary School (Ward C1).
Desks, chairs & tables were provided for pupils and teachers, respectively.
Yearly bursary to tertiary institutions students were increased by 50% and paid regularly. Indigent students were annually assisted with free WAEC/GCE forms and extra-mural classes.
Bags, English Language workbooks, exercise books and writing materials were provided free to 8000 pupils & students of Ifako-Ijaiye as dividend of democracy.
My next term plan is to wholly support Hon. Tope Adewale our Assembly member, to increase the number of free JAMB forms beneficiaries to 100% and to provide additional support to tertiary students in our local govt area.
Market:
Ishaga market was expanded and rebuilt to accommodate more market women and men. My next term plan is to rebuild NRC Area Office as well as Obawole/Ndike/Powerline Market.
Political Class:
The political class witnessed remarkable cohesion with local govt support during our last outing but there is a great deal of room for improvement.
My next term plan is to restructure wealth creation and poverty alleviation in a way that items relevant to the specific needs of the people shall be given out to reduce poverty in the land and make them self-sustainable.
Cleric Offers Scholarship to Underaged Victims of Sexual Abuse
A popular Islamic cleric, philanthropist, business and Estate mogul, and founder, Sebilu Nnajat TV, Sheikh Hammed Olanrewaju Alfulaany, has offered scholarships to two sexually abused underaged girls, aged 14 and 16, who were sexually molested by their parents.
The victims, Ayomide Rachael Johnson, and Motunrayo Ogunsanwo, were allegedly sexually assaulted by their fathers in Meiran, and Epe respectively before they were rescued by Lady of Africa Foundation.
The organization reported the matter to the police and the fathers were arrested. The case is presently in court.
The Cleric was approached by the Founder and National Coordinator of the Foundation, Princess Oluwabukola Fasuyi, to assist the victims in furthering their education. Since their case became public knowledge, the victims had been under the care of the Foundation.
Upon hearing the plights of the victims, the business mogul offered to sponsor their education to University level and promised to take care of their feeding and daily expenses.
The elated Princess Bukola Fasuyi expressed gratitude to the cleric for coming to the aid of the victims, and urged other philanthropists to follow suit by coming to the assistance of the Foundation in providing succour to the needy.
Apart from the victims, the business mogul also offered scholarships to a 22year old Barakat Hassan and her 24-year old sister, Azeezat, who were abandoned by their mother for 22 years after she packed out of her matrimonial home.
Their situation became worst after the death of their father, as they had no one to take care of them.
Barakat lost her sight in the process, placing a heavy burden on her sister to fend for both of them.
Their plight was brought to the attention of the philanthropist who offered to foot the medical bill of Barakat running into millions of naira. She is presently receiving medical attention in one of the top hospitals in Lagos.
The two sisters have also been given accomodation by the philanthropist and are on the verge of enrolling in school.
While eulogising the philanthropic gesture of Sheikh Olanrewaju Hammed Alfulaany, Princess Oluwabukola Fasuyi said the philanthropist has demonstrated there should be no religious or ethnic biases towards helping the needy, adding such gestures should be emulated by every Nigerian.
She called on International community, government and well-to-do Nigerians to support Sheikh Olanrewaju Hammed Alfulaany in his philanthropic gesture as well as come to the aid of Lady of Africa Foundation in it's quest to give back to the society.