Fabusoro Hits Movie Scene with Another Classic 'Borokini'
Rare Edge, a big time player in the Nigeria film and entertainment industry has come out with yet another hot and refreshing movie classic titled 'Bòròkìní'.
Borokini, according to the producer and director, Adeleye Fabusoro, is the story of envy, deceit, betrayal, greed, ambition; certain and inordinate, grace to grass, and pride bred from 'Now is MY TIME!'.
"It tells the story of revenge, reckoning, romance, love and unnatural relationships," Fabusoro said.
The able director said that BÒRÒKÌNÍ will get as many that have been surviving Zee World and all other Telenovela series REBORN.
"It flows like a novel, every clip like a page and that is why it is a TELENOVELA. In fact, it is the first in indigenous language, and the use of Yoruba is deliberate," Fabusoro added.
BÒRÒKÌNÍ is a story that identifies with everyone and exudes power, culture, traditions and the present time!"
Hear Fabusoro: "BÒRÒKÌNÍ tells the story of those who wait for the opportunity to destroy you, those who nurse age long grudges, the friend who secretly envy you because gifts are not equal but BIDING HIS TIME. It is a mixture of talents and a compendium of amazing creativity."
It is a must watch for all lovers of good and well orchestrated series.
Nigerian Movies Generated N7bn in Cinemas in 2019 – NVFCB
The National Film and Video Censors Board says Nigerian movies generated nearly between N6.4bn and N6.7bn at cinemas nationwide in 2019.
According to the body responsible for the regulation of movies in Nigeria, it was evident that the sector was going massively. The Executive Director, Adedayo Thomas, said this during an interview with The PUNCH on Sunday.
"The box office generated almost N7bn in 2019. Between N6.4bn an N6.7bn was generated. But from information at our disposal, money generated from DVD sales may have been higher. This is because less than 20 percent of the population is watching cinema," he said.
According to the body responsible for the regulation of movies in Nigeria, it was evident that the sector was going massively. The Executive Director, Adedayo Thomas, said this during an interview with The PUNCH on Sunday. [SaharaReporters]
Quite a number of movies were released in 2019 with most of them making big bucks
running into hundreds of millions. From Merry Men 2, The Bling Lagosian and Living in Bondage, the sequel, these movies left Nigerians going spending a huge chunk of their cash at the cinemas.
Justin Bieber Says He's Been 'Recently Diagnosed with Lyme Disease'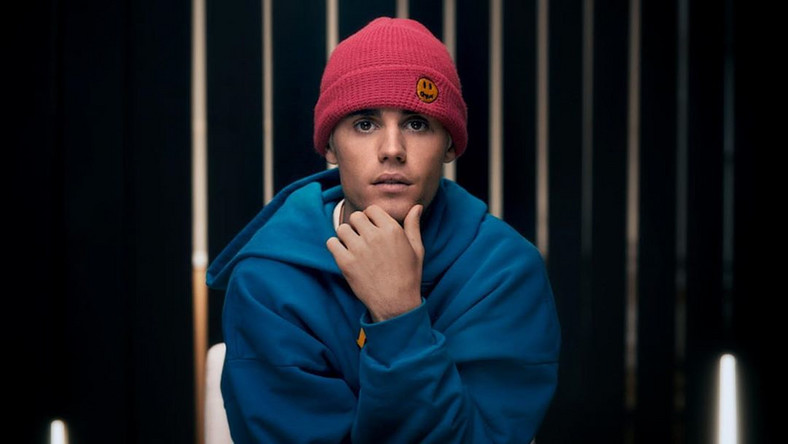 Justin Bieber has come out to announce that he is battling Lyme disease.
The made this known via his Instagram page on Wednesday, January 8, 2020, while dispelling the rumours that the reason behind his frail look is because of the use of hard drugs.
"While a lot of people kept saying Justin Bieber looks like shit, on meth, etc. they failed to realize I've been recently diagnosed with Lyme disease, not only that but had a serious case of chronic mono which affected my, skin, brain function, energy, and overall health.
"These things will be explained further in a docu series I'm putting on YouTube shortly.. you can learn all that I've been battling and OVERCOMING!! It's been a rough couple years but getting the right treatment that will help treat this so far incurable disease and I will be back and better than ever NO CAP," he wrote.
Lyme disease, also known as Lyme borreliosis, is an infectious disease caused by the Borrelia bacterium which is spread by ticks. The most common sign of infection is an expanding area of redness on the skin, known as erythema migrans, that appears at the site of the tick bite about a week after it occurred.
Jason Momoa Steals Show at Golden Globes with His Tank Top Fashion
If there's one person who can singlehandedly save every award show, it's America's sweetheart, Jason Momoa. Whether he's simply playing with his own hair, rocking a scrunchie, or just being a hunky muscular dude, he can truly turn even the most cringeworthy ceremony into a monumental night. And he didn't disappoint at the 2020 Golden Globe Awards.
One person even pointed out that this is the dude equivalent of taking your bra off at the end of a stressful day, which just makes it even more legendary.
You have to stan this beautiful, VSCO girl of a man.
As if the simple existence of his muscles wasn't enough, it appears that Jason only took his blazer off to give it to his chilly wife, Lisa Bonet. I'm not crying! You're crying!
Unfortunately, he did not present in said tank top, keeping the velvety blazer for that moment, and this is a disappointment that will haunt me for the rest of my life.
But, to be honest, his full outfit (tight black tank + buttery smooth blazer is pretty incredible, too. So I really don't think we have anything to complain about, blazer, no blazer, no shirt, snowsuit, whatevs. Thank you for existing, Jason.
Courtesy: Cosmopolitan