Facts of Life: You Are Not Educated until You can Create Ideas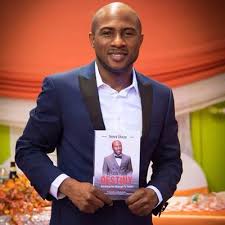 By Henry Ukazu
Hearty Greetings my dear friends!
Communicating and relating with you on a regular basis gives me not only joy and satisfaction but also fulfillment. As one of my positive mentors, Chief Dele Momodu, will say, 'in order to remain relevant on social media, you must continually endeavor to feed your followers with information and updates to keep them engaged, otherwise they might lose interest in your work'. It is on this note, I try to update my tribe every week on resourceful topics that will not only inspire them, but also assist them in attaining success. This is my own little way of giving back to the society.  By so doing, I'm educating progressive minds with resourceful information that has empowered me.
Today, we shall be discussing education and how it can serve as a pathway to success. We shall also be looking at various ways education can serve as a pathway to success and other component parts. Not only that, we will be discussing the contemporary and smart ways of educating oneself as opposed to the traditional style of education.
I was inspired to write about education being a pathway to success after listening to two terms former Governor of Anambra State and Vice Presidential Candidate of the Peoples Democratic Party (PDP), Mr. Peter Obi's speech at an event which was organised by the Christian Covenant Centre under the auspices of Platform. Honestly, it is always good to listen to intelligent people when they speak or write because one has a great opportunity to learn from their secret of success.
Please permit me to share a word or two about the background of Mr. Peter Obi.
Mr. Obi is a trained and experienced Economist, Administrator and Politician. He sees himself priviledged to have attended some of the best schools in the world such as Harvard Business School, Boston, USA; London School of Economics UK; Columbia Business School, New York and Lagos Business School in Nigeria. Mr. Obi is also the Vice Presidential Candidate for the Peoples Democratic Party for the 2019 Nigerian presidential election; He was a Governor of Anambra State, one of the most resourceful and viable states in Nigeria.
In his speech, Mr. Peter Obi mentioned education as one of the most resourceful and viable tools to stimulate the economy. That speech really resonated in me, and I thought it nice to write about education but on a different note.
The focus of this article is how resourceful minds can tap into the indirect form of education to achieve their dreams. In this twenty-first century, you cannot underestimate the power and role of education for an emerging economy, and countries that have truly distinguished themselves in the comity of Nations. Education plays a great role in shaping the life of a progressive mind.  This is because all civilized countries know that the only way to stamp their feet in the global world is by planning for tomorrow, and how does one plan for tomorrow? You plan for tomorrow by investing for the future through education. Investment in education is synonymous to your future. In the words of Benjamin Franklin, failing to prepare is preparing to fail. In civilized climes, they have taken education to the next level by investing in STEM (Science, Technology, Engineering, and Mathematics). They didn't stop at that; they try to empower their citizens through Research and Development to solve some of the challenges facing them.
I strongly believe that one of the greatest investment you can have in life is education. Education secures the future because it's a form of security.  Even the book of life states in Proverbs 4:13 "Your education is your life, guard it very well" and Hosea 4:6 "My people perish for lack of knowledge".
That being said, we shall be looking at the component and the relative part of education as a way of leveraging oneself. There's nothing good in life that comes easy. Every good product or success comes with a price tag. The same theory goes for education. The price of education is very expensive. I remember when I was seeking admission into one of Nigerian state universities to study Law. I met one of the admission officers who promised to assist me secure admission. I was excited about this opportunity until he told me the amount I have to pay as a kickback. The price sounded outrageous to me. When I asked him why I have to pay such amount of money as a kickback, he said: "young man if you think education is expensive, try ignorance". That statement has always remained in my heart till date. I definitely agreed with him because if you compare and contrast the value of education and the price of ignorance, you will realize that education will definitely pay in the long run. Moral: If you are not willing to risk the unusual, you will have to settle for the ordinary.
What do we therefore mean by traditional form and style of education? It simply involves attending classes and preparing for exams. However, it should be noted that education is not only limited to getting degrees and certificates. Education also entails thinking out of the box, reading books outside your discipline, researching, learning from resourceful minds and developing oneself.
During one of my classes as graduate student studying Taxation at the New York Law School, a particular professor had told the students; 'it is good to get good grades like As; but networking and developing oneself and following your passion are some of the things that will give you the desired opportunity you want in addition to defining you. What I literally got from that advice is, yes, it's good to get good grades, but there's more to success than getting the grades. He ended the class by telling us 'you'll understand what I'm saying when you graduate and start exploring job opportunities'.
No doubt, education is good, and the advantages numerous. A very big advantage of education is that it is the greatest leveler known to mankind just like money. Let me explain a bit. You can study in the same classroom with the son or daughter of any great man or woman and can even fall in love with the said being, especially when you know or understand the love language of the person in addition to being compatible to the being. This opportunity can even lead to marriage if properly nurtured. What I'm trying to say is that the son of certified pauper can be a man of means tomorrow if properly nurtured. Let me share a practical experience with you, I was privileged to attend one of the most expensive private universities in Nigeria, and I had the opportunity of meeting the children of top government officials, politicians, businessmen, ambassadors, and technocrats. Ordinarily, I felt a little bit uneasy relating with them because of the class status, but it didn't take me long to adjust to the system when I saw the value I was bringing to the table and knowing full well we are the same. The secret to this feat was because of the exposure I got from education. Furthermore, I have been privileged to meet high profile people in the world in the USA because of the value I bring to the table, but more especially, because I have been properly educated to speak and communicate in the language they understand.
Be informed however, that education does not guarantee success; stories abound of so many great people who have been able to succeed in life without getting the traditional style of education. For example, the wealthiest Black woman in the world, Mrs. Folorunsho Alakija; Henry Ford, Shawn Corey Carter popularly know as Jay -Z, Richard Branson and many more are accomplished individuals who believed in themselves, explored their talents and worked hard to develop themselves by learning from their failures.
Again, education creates opportunities. According to Steve Jobs, innovation distinguishes a leader from a follower. When you create a product that solves a problem, there's a high tendency you will find people who will need your products. According to Albert Einstein, "try not to be a man of success, try to be a man of value. A good education makes you to think out of the box. It makes you creative. It broadens your mind in addition to exposing you to resourceful information. A good education is like traveling because it gets you exposed to world affairs. It's quite unfortunate that sometimes we complain of not having time, money, or opportunities. We forget that time is like money. Whenever you say you don't have money, it invariably means you don't have time to read and research. It's important to note that ideas are what creates money. Education will not literally give you money, it will open doors of opportunity for you to explore. For example, instead of waiting to get funds for a formal education, how about visiting websites, researching for online and offline companies that offer free courses and equip yourself with knowledge. Moral: Never allow an opportunity to meet you unprepared.
You might have the best of education, but you might not be as successful as someone who has empowered his/her mind. Having faith and belief in oneself is very critical to success.
According to Muhammed Ali "The man who has no imagination has no wings". This is the reason some entrepreneurs who never had the opportunity of going to a school were able to succeed more than those who attended universities.
According to Robert Collier "Your chances of success in any undertaking can always be measured by your belief in yourself".  One story of interest that comes to mind is that of John Sculley, the former CEO of Pepsi who left Pepsi to join Steve jobs in his company. Steve Jobs told John Sculley "Do you want to sell sugar water for the rest of your life? Or do you want to come with me and change the world?" The rest they say is history. The interesting part of this analysis is that Steve Jobs trusted his innate ability to achieve success and the knowledge he had can't be acquired within the four walls of a classroom. It was this same innate ability that made the bank to give him and Bill Gate two million dollars when they presented their ideas to them. The question now is did they go to school to acquire this knowledge? The answer is no. They developed their minds, believed in themselves and above all, educated themselves by learning from their failures.
Finally, a major form of indirect knowledge and education in our contemporary society is social media. Testimonies abound of people who have gained a lot by mere listening to a podcast, videos, and reading online messages on Twitters, Facebooks, LinkedIn, Instagram and relevant articles from resourceful minds. Education has truly gone global. Social media has made the world much closer and easier to learn. What literally took Mr. A five to ten years to acquire in the classroom can simply be gotten via researching and listening to people with authoritative form of knowledge who have expertise in the subject matter in question. But it's quite unfortunate a lot of people spend valuable time and resources listening and watching online information that won't add value to their lives
In conclusion, I'm not insinuating that formal education is not important, please it is very important. If you have the opportunity to get one, please do, because that alone is education itself. However, as mentioned earlier, it is not the yardstick for success.
Have a great weekend!
Henry Ukazu writes from New York. He works with the New York City Department of Correction as the Legal Coordinator. He can be reached via henrous@gmail.com
Food for Living: Understanding the Journey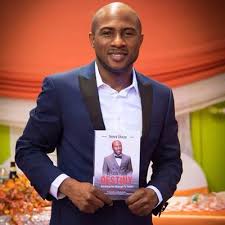 By Henry Ukazu
Dear Destiny Friends,
One of the major mistakes most people make in life is not being aware of what they are about to go into. For instance, most people marry for different reasons, in the same way some people don't really know the gravity of what they are about to undertake.
Here is the interesting thing about marriage which most people don't know. Marriage is the highest institution, but unfortunately, most people don't prepare for the journey. It is sad to note that a young man/woman will spend a month or couple of months preparing for an internal examination in order to get into a higher institution, he/she will spend four to six years in college and spend a couple of months or a year to prepare for a professional examination, but will not deem it necessary to prepare themselves for the highest and everlasting institution – marriage – and then you wonder why marriages crash easily.
As a self-discovery and human capacity coach, I have realized that many people don't know themselves, they are merely existing as opposed to living. According to Forbes, "only 15% of the world are self-aware". That leaves us with a lacuna of 85%. It's simply because many people don't know themselves; they get frustrated in life.
According to the National Institute of Mental Health, "Suicide is the leading cause of death in America". Here is the interesting question, if you are happy with your life, will you consider taking your life? The origin of frustration is not being self-aware.
It is widely accepted that the journey of a thousand miles begins with a step in the right direction. You must take time to study the requirements, you must have the technical skills, and basic theoretical and practical knowledge before you begin the journey. If you have the desire to go into a new phase in your life, you must take time to prepare for the journey; you must also know what is involved in the journey.
Your journey to life is personal, no one will understand it better more than you. You must know the assignment and test that awaits you which you must pass to actualize your purpose.
When you understand a process or the process involved, you won't have to stress yourself. It's just like a married couple who understands their partner's body, you won't have to stress yourself trying to know how to satisfy your partner because you already know what works for the person.
Understanding the journey is like knowing the manual of a product, when you understand how a product works, you won't have to stress yourself operating it.
If you understand the journey and the requirements, life will be easy for you. You will be able to activate the vision and mission.
What most people don't understand is that, before you get to any position in life, you must assume the position by doing the work. That's the best way to show you have what it takes. According to Pastor Samuel Ekundayo, assume the title before the responsibility comes. You can do this by doing the work, rather than waiting for the position or title.
In conclusion, take time to study life and the requirements before you begin any minor or major task, otherwise, you might just crash.
Henry Ukazu writes from New York. He's a Human Capacity & mindset coach. He's also a  public speaker. He works with the New York City Department of Correction as the Legal Coordinator. He's the author of the acclaimed book Design Your Destiny – Actualizing Your Birthright To Success and President of gloemi.com. He can be reached via info@gloemi.com
Leadership in Trying Times (Pt. IV)
By Tolulope A. Adegoke
"Don't believe in what you are called; it can trap you! I don't trust your titles. You have not done what you could have done yet! What they have seen so far is only a fraction of who you are. Don't allow what you have done to prevent what you could do! " – Tolulope A. Adegoke
It is pertinent to note at this juncture that leaders initiate change. Leadership naturally demands change. Nigerians are not the problem, but the leaders. You can only lead people as far as you have gone yourself. If you do not improve, your organization will never improve. I have discovered something about developing countries, because I was born in one and still live in one; when you give them a title, they stop learning. Nothing is worse for a Third-World man than giving him promotion and a title, because he believes he has made it. When you call someone a manager or CEO or honorable, reverend, or bishop, they stop learning. And that's when an organization stops working or growing. When you are given authority or a title, you should buy more books and take more courses. Because you are not just leading your own life, you have lives to lead to a higher future and a higher level. This is why true leaders never graduate from the school of life; they are always learning. Because I must constantly re-educate myself, Dr Myles Monroe (of blessed memory) says, "I read four to five books a month. I have been doing that for the past years… that means one book per week." I am an eternal student." You are reading this article right now because you are willing to expand your mind. You can never grow beyond what you know, unless you grow what you know. To lead in difficult times, you must be a reader, because readers may end up becoming leaders when they apply what they have learned in school.This is why you should never allow anyone to prevent you from studying and growing. Also, never believe that you have made it. Don't trust your titles. Don't believe in what they call you, it can trap you. I am a recipient of several awards, but I do not allow them to get into my head, because the greatest enemy of your progress is your last success. Don't trust what you have achieved. Don't believe anybody's accolades, because it is a trap. You have not done what you could do yet.  What they have seen so far is only a fraction of who you are. Stop being mediocre! It's time for you to stop complaining, and start studying. Don't allow what you have done to prevent what you could do. The act of leadership is taking followers from where they are to a place they have never been. As a true leader, you have to be able to take people to where they have never been. That's your role. Leadership is not about maintenance, it's about innovation, exploration (that is, going beyond the box).
Leadership entails an adventure of thriving in creating a future, even in trying times, when all hope seems to be fading off. I believe that many of you (readers) are tired of the majority of the difficult situations that you face.I sense strongly that you complain so much about it. It may be about your nation, family, continents, or low-level leaders or governments who tend to take you on a journey to nowhere. But if you truly desire a genuine change, you have to be willing to take an adventure into the unknown.
Thriving could entail some form of discomfort.
Leaders will always create discomforts that are worthwhile. Why? Because they are uprooting people from their own familiarity. This is why true leaders seem not to be liked by a majority. They disturb your laziness and also irritate your comfort. They make people do things that are uncommon, probably things that they have never done before. They make people change their behaviour. In short, they frustrate your comfort zones but re-shape our cultures, ethics, norms, and values. True leaders thrive the most in trying times, because they are 'eruptors', they are catalysts! They always act as leverage, taking you from a place you know to a place that you do not know. The major problem with the majority across the world is that they like the familiar. It's amazing how much we say we want change, and when it's time to change, we tend to hate it.
The Crisis is increasing-it is called Trying Times.
Thriving comes with a brand of leadership that naturally creates change, and this comes with crisis. We tend to talk about crisis in the world today, even globally in diverse facets of life. But sincerely, all of that is not true. To me, there is no such thing as a crisis. It doesn't exist! A lot of people are doing so well, achieving great feats in the middle of crisis, simply because they could see beyond the ordeals. Such people, like me, see opportunities! Mentality is key! Leaders create crises so that there can be more opportunities to thrive. They are not victims of them. Simply ask me how?
Leadership is an exercise in the management or the creation of crisis. A true leader says we would construct a six lane road network. That's a crisis! Because many people are used to the single lane-road, where they sell and hawk their goods in the middle of its pot-holes. Now it's a crisis because the government is trying to make a change happen on such a road network, and many people may not be able to sell and hawk their goods anymore. But it takes a leader to take such a drastic step for a good change to occur within the system. These actions create discomfort for those benefiting from the bad road network. It is a crisis to take people to the level that they have never been, even though it may be a good place. Leaders initiate change… This change tends to change or reshape the patterns of people's lives daily.
The Change Factor
You are a leader only if you initiate change. Managers only maintain things, while leaders change things. This is why a manager and a leader are completely different. Managers focus on systems, while leaders focus on people. Managers focus on the bottom line, while leaders focus on the issues that arise. Managers focus on what to do, while leaders focus on 'why' we are doing it. They think differently. And I strongly believe that you are finding this write-up interesting because it's time for you to move into leadership. This moment in this write-up was a divine appointment, because you are tired of being what you are. You've most likely been faking it for the last few years, telling your parents you're having a good time.But why is this happening to you? It's simple. You are bigger than who you really are. You are far stronger than what they say you are. You can do much more than they told you that you could do. You are far better than what they say you are. And I am doing this writ-up to irritate you. You do not change until you are angry. Anger could be a crisis, but it could also be a weapon for a good change. Whatever you tolerate will never be changed by you. This is why what you call crisis comes into your life. A crisis comes to take you out of the ordinary and force you to dream bigger! It forces you to be creative! There is no problem in your life or around you, they are only opportunities to be better and bigger.
You all must come to understand that change is your best friend! It is the only thing that is guaranteed and has your best interest at heart. Some nations are excelling more in these trying periods because they are not seeing crisis in the common senses or language of ordinary thinkers or seers. These categories of nations are only seeing opportunity! And they all keep maximizing it, whether you like it or not. You must also come to understand that a thing is what you call it! They say opportunity, while shallow thinkers say crisis!
Come on! You need to align yourself with creative people. You need to start reading and studying the right books! Being with the wrong people and a bunch of complainers will only keep you stagnated and wanting or wishing for life, if you are not careful. I charge you to change your relationships. As a matter of fact, you can never rise above your company. If you are the smartest person in a group, then it's time to leave the group… Waking up from mental slumber is one of the greatest make-ups which fine-tunes our beings into stepping up in the right order and lanes to thrive at any point in time in life.
Food for Living: Overcoming Anxiety, Fear, Stress and Anger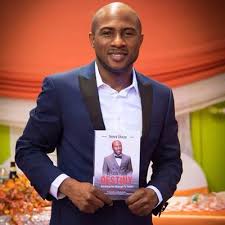 Dear Destiny Friends,
As human beings, we are confronted with fear, stress, anxiety and anger in the course of our daily activities. These, if not properly handled and managed, can destroy any organization or a productive being.
Arguably, one of the most dreaded emotions human beings face is stress. Stress can be a silent killer. When the mind and body is stressed, it has a way of affecting productivity. Just like anger is one of the fastest ways of destroying someone, fear is regarded as the greatest force limiting productivity.
Anxiety is another deadly type of fear because it deals more with worry, and the future, rather than the present. Anyone suffering from anxiety is likely to have an increased heartbeat, shortness of breath, difficulty in sleeping, and will always forget and lack focus.
The origin of negative feelings is traced to failed expectations from people, and situations which sometimes do not meet our expectations. When this situation occurs, we tend to have anxiety, anger, stress or even fear of the future.
As a human capacity coach, I constantly come across youths, adults, and parents who are constantly dealing with diverse kinds of pains, stress, anger, and anxiety in their lives. Any productive mind who wants to grow will have to eschew fear, anxiety, anger, and stress. This might be hard, but trust me, it is doable if you are able to train your mind and work with the right people. However, if you have fallen short of any, it's okay to have regrets because we are all humans.
Anxiety normally creeps in due to expectations of the future, but it can be managed by a combination of medication and cognitive psychotherapy. However, neither lasts forever. A therapist can be used to manage these symptoms.
Happiness is the resultant feeling we have when we are at peace with ourselves and humanity. However, constant negative emotions can also get in the way of happiness, and it has the capacity to compound our level of stress and worry and ultimately damage our health. While there is no magic wand to change negative emotions to positive ones, there are ways to lessen the intensity of the emotion and shorten its duration. With practice, you can learn to disrupt and tame negative emotions.
What Caused This Feeling?
The first step in healing is asking the wh questions? Why did it happen? What caused it? When you understand the cause of a problem, you will be better poised to solve it. You will better understand and interpret memories, judgments, beliefs, values, expectations, and observations. When you understand these thoughts, the next big task is asking yourself if these thoughts will help you to solve any of your problems. You can ask yourself, does this feeling warrant me to be angry or fearful? Who can help me overcome this challenge/problem? How can I fix the problem or focus on the present as opposed to what I can't change?
Physical exercise
Anxiety and anger can be reduced when you exercise. Exercise has a way of reducing worries, especially when you have music in the background. On a personal note, whenever I am exercising, I usually have music in the background because it has a way of making me feel present. The same is applicable whenever I'm stressed, I usually play music or sleep.
Take a Walk
 Whenever you feel stressed, depressed, pained, or uncomfortable with the way life is treating you, try taking a walk and enjoy the beauty of life. You can decide to go to the beach, walk around the garden, or even take a random walk across the town. It's normal to always see our deficiencies which blinds us to the beauty of life. When you take a walk, you see people of all kinds, some will be begging on the streets, some might be walking, others might be in a bus. If you can think out of the box, you will discover, you are far better than some of them with what you have.
You can also decide to visualize a happy place. For instance, imagine being in a resort, imagine how life will be when you overcome the stress, pain, anger, or even the tension with the thoughts. This feeling can make it more humane to control your human reaction.
Don't Beat Yourself
One of the worst things that can happen to you as a human being is trying to be hard on yourself. As a human being, you can't hide from your shadows. Your shadow is like your thoughts. You can't hide from your thoughts.  It's like closing your eyes to the sky. You can reduce looking at the sky by using a goggle. So whenever you have negative emotions, acknowledge them instead of trying to shut them down, and see how you can work on them.
Face Your Fear
The fastest way to kill your fear is by facing them. If you don't confront your fears, it has a way of robbing you and reminding you of how doomed you are. Facing your fears simply means doing what you dreads. For instance, the best way to become a good writer is by writing as opposed to procrastinating. When you start to write, you will kill the spirit of fear associated with writing. You will be happy you took the bold step. When I began writing many years ago, it felt like writing was stressful, but over time, I became addicted to writing and it's now fun to me.
Another great way of dealing with fear is by imagining the worst that will happen if you face your fear. Do you know that whether you face your fears or not, the worst will still happen? How about you face it, you never can tell if you will overcome it. You can overcome fear by practicing mindfulness. Mindfulness allows you to become more aware of your fear because it creates awareness that helps you overcome your fear and anxiety.
Share Your Pain
Many people don't understand the importance of sharing. Do you know that problem shared is a problem solved? When you have pain or feel stressed, please endeavor to speak out. I understand, each one of us is dealing with one pain, but then, there's no harm in sharing. Keeping it to yourself might not solve the problem. The only concern you should have is the person you will share the pain with. Even if it means sharing it with a professional or trusted person, please do. You can talk to a family member, friend, a trusted clergyman, your doctor or a therapist. Depression is real, anger is real, pain is real, but they can be managed.
Rejoice/Reward Yourself
Celebrating yourself is the best thing that can happen to you. Take time to give yourself a little treat. Most times we are always looking for people to celebrate us. If nobody gives you a platform, create one for yourself. Try and reward yourself with any little success you have recorded. It has a way of boosting your ego and human capacity nature.
Eliminate Triggers
Figure out what are the biggest cause of negative emotions in your life. Is it your job, your schoolwork, your colleague? If you're able to identify what they are, see if you are able to eliminate them from your life, or at least reduce them.
Henry Ukazu writes from New York. He's a Human Capacity & mindset coach. He's also a  public speaker. He works with the New York City Department of Correction as the Legal Coordinator. He's the author of the acclaimed book Design Your Destiny – Actualizing Your Birthright To Success and President of gloemi.com. He can be reached via info@gloemi.com