Facts of Life: You Are Not Educated until You can Create Ideas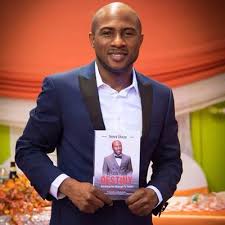 By Henry Ukazu
Hearty Greetings my dear friends!
Communicating and relating with you on a regular basis gives me not only joy and satisfaction but also fulfillment. As one of my positive mentors, Chief Dele Momodu, will say, 'in order to remain relevant on social media, you must continually endeavor to feed your followers with information and updates to keep them engaged, otherwise they might lose interest in your work'. It is on this note, I try to update my tribe every week on resourceful topics that will not only inspire them, but also assist them in attaining success. This is my own little way of giving back to the society.  By so doing, I'm educating progressive minds with resourceful information that has empowered me.
Today, we shall be discussing education and how it can serve as a pathway to success. We shall also be looking at various ways education can serve as a pathway to success and other component parts. Not only that, we will be discussing the contemporary and smart ways of educating oneself as opposed to the traditional style of education.
I was inspired to write about education being a pathway to success after listening to two terms former Governor of Anambra State and Vice Presidential Candidate of the Peoples Democratic Party (PDP), Mr. Peter Obi's speech at an event which was organised by the Christian Covenant Centre under the auspices of Platform. Honestly, it is always good to listen to intelligent people when they speak or write because one has a great opportunity to learn from their secret of success.
Please permit me to share a word or two about the background of Mr. Peter Obi.
Mr. Obi is a trained and experienced Economist, Administrator and Politician. He sees himself priviledged to have attended some of the best schools in the world such as Harvard Business School, Boston, USA; London School of Economics UK; Columbia Business School, New York and Lagos Business School in Nigeria. Mr. Obi is also the Vice Presidential Candidate for the Peoples Democratic Party for the 2019 Nigerian presidential election; He was a Governor of Anambra State, one of the most resourceful and viable states in Nigeria.
In his speech, Mr. Peter Obi mentioned education as one of the most resourceful and viable tools to stimulate the economy. That speech really resonated in me, and I thought it nice to write about education but on a different note.
The focus of this article is how resourceful minds can tap into the indirect form of education to achieve their dreams. In this twenty-first century, you cannot underestimate the power and role of education for an emerging economy, and countries that have truly distinguished themselves in the comity of Nations. Education plays a great role in shaping the life of a progressive mind.  This is because all civilized countries know that the only way to stamp their feet in the global world is by planning for tomorrow, and how does one plan for tomorrow? You plan for tomorrow by investing for the future through education. Investment in education is synonymous to your future. In the words of Benjamin Franklin, failing to prepare is preparing to fail. In civilized climes, they have taken education to the next level by investing in STEM (Science, Technology, Engineering, and Mathematics). They didn't stop at that; they try to empower their citizens through Research and Development to solve some of the challenges facing them.
I strongly believe that one of the greatest investment you can have in life is education. Education secures the future because it's a form of security.  Even the book of life states in Proverbs 4:13 "Your education is your life, guard it very well" and Hosea 4:6 "My people perish for lack of knowledge".
That being said, we shall be looking at the component and the relative part of education as a way of leveraging oneself. There's nothing good in life that comes easy. Every good product or success comes with a price tag. The same theory goes for education. The price of education is very expensive. I remember when I was seeking admission into one of Nigerian state universities to study Law. I met one of the admission officers who promised to assist me secure admission. I was excited about this opportunity until he told me the amount I have to pay as a kickback. The price sounded outrageous to me. When I asked him why I have to pay such amount of money as a kickback, he said: "young man if you think education is expensive, try ignorance". That statement has always remained in my heart till date. I definitely agreed with him because if you compare and contrast the value of education and the price of ignorance, you will realize that education will definitely pay in the long run. Moral: If you are not willing to risk the unusual, you will have to settle for the ordinary.
What do we therefore mean by traditional form and style of education? It simply involves attending classes and preparing for exams. However, it should be noted that education is not only limited to getting degrees and certificates. Education also entails thinking out of the box, reading books outside your discipline, researching, learning from resourceful minds and developing oneself.
During one of my classes as graduate student studying Taxation at the New York Law School, a particular professor had told the students; 'it is good to get good grades like As; but networking and developing oneself and following your passion are some of the things that will give you the desired opportunity you want in addition to defining you. What I literally got from that advice is, yes, it's good to get good grades, but there's more to success than getting the grades. He ended the class by telling us 'you'll understand what I'm saying when you graduate and start exploring job opportunities'.
No doubt, education is good, and the advantages numerous. A very big advantage of education is that it is the greatest leveler known to mankind just like money. Let me explain a bit. You can study in the same classroom with the son or daughter of any great man or woman and can even fall in love with the said being, especially when you know or understand the love language of the person in addition to being compatible to the being. This opportunity can even lead to marriage if properly nurtured. What I'm trying to say is that the son of certified pauper can be a man of means tomorrow if properly nurtured. Let me share a practical experience with you, I was privileged to attend one of the most expensive private universities in Nigeria, and I had the opportunity of meeting the children of top government officials, politicians, businessmen, ambassadors, and technocrats. Ordinarily, I felt a little bit uneasy relating with them because of the class status, but it didn't take me long to adjust to the system when I saw the value I was bringing to the table and knowing full well we are the same. The secret to this feat was because of the exposure I got from education. Furthermore, I have been privileged to meet high profile people in the world in the USA because of the value I bring to the table, but more especially, because I have been properly educated to speak and communicate in the language they understand.
Be informed however, that education does not guarantee success; stories abound of so many great people who have been able to succeed in life without getting the traditional style of education. For example, the wealthiest Black woman in the world, Mrs. Folorunsho Alakija; Henry Ford, Shawn Corey Carter popularly know as Jay -Z, Richard Branson and many more are accomplished individuals who believed in themselves, explored their talents and worked hard to develop themselves by learning from their failures.
Again, education creates opportunities. According to Steve Jobs, innovation distinguishes a leader from a follower. When you create a product that solves a problem, there's a high tendency you will find people who will need your products. According to Albert Einstein, "try not to be a man of success, try to be a man of value. A good education makes you to think out of the box. It makes you creative. It broadens your mind in addition to exposing you to resourceful information. A good education is like traveling because it gets you exposed to world affairs. It's quite unfortunate that sometimes we complain of not having time, money, or opportunities. We forget that time is like money. Whenever you say you don't have money, it invariably means you don't have time to read and research. It's important to note that ideas are what creates money. Education will not literally give you money, it will open doors of opportunity for you to explore. For example, instead of waiting to get funds for a formal education, how about visiting websites, researching for online and offline companies that offer free courses and equip yourself with knowledge. Moral: Never allow an opportunity to meet you unprepared.
You might have the best of education, but you might not be as successful as someone who has empowered his/her mind. Having faith and belief in oneself is very critical to success.
According to Muhammed Ali "The man who has no imagination has no wings". This is the reason some entrepreneurs who never had the opportunity of going to a school were able to succeed more than those who attended universities.
According to Robert Collier "Your chances of success in any undertaking can always be measured by your belief in yourself".  One story of interest that comes to mind is that of John Sculley, the former CEO of Pepsi who left Pepsi to join Steve jobs in his company. Steve Jobs told John Sculley "Do you want to sell sugar water for the rest of your life? Or do you want to come with me and change the world?" The rest they say is history. The interesting part of this analysis is that Steve Jobs trusted his innate ability to achieve success and the knowledge he had can't be acquired within the four walls of a classroom. It was this same innate ability that made the bank to give him and Bill Gate two million dollars when they presented their ideas to them. The question now is did they go to school to acquire this knowledge? The answer is no. They developed their minds, believed in themselves and above all, educated themselves by learning from their failures.
Finally, a major form of indirect knowledge and education in our contemporary society is social media. Testimonies abound of people who have gained a lot by mere listening to a podcast, videos, and reading online messages on Twitters, Facebooks, LinkedIn, Instagram and relevant articles from resourceful minds. Education has truly gone global. Social media has made the world much closer and easier to learn. What literally took Mr. A five to ten years to acquire in the classroom can simply be gotten via researching and listening to people with authoritative form of knowledge who have expertise in the subject matter in question. But it's quite unfortunate a lot of people spend valuable time and resources listening and watching online information that won't add value to their lives
In conclusion, I'm not insinuating that formal education is not important, please it is very important. If you have the opportunity to get one, please do, because that alone is education itself. However, as mentioned earlier, it is not the yardstick for success.
Have a great weekend!
Henry Ukazu writes from New York. He works with the New York City Department of Correction as the Legal Coordinator. He can be reached via henrous@gmail.com
Food for Living: The Principle of Giving and Receiving
By Henry Ukazu
Greetings Destiny Friends,
We are familiar with the saying; givers never lack, and the giver's hand is always on top. Isn't it true that you can't spray fragrance on somebody without leaving a trace on your palm? Just like succeeding in life follows laid down principles, receiving in life also follows principles. In law, a Latin maxim, says, 'you can't give what you don't have". This is a fact of life, if you don't have love, you can't give love, if you don't money, you'll be limited in what you can give, if you don't have empathy, you can't feel the pain of someone, if you don't have knowledge, understanding and wisdom, you can't share, teach and create impact.
The same principle is literally applicable in receiving. There's a direct relationship and correlation between giving and receiving. Before you receive you must have given in one way or the other. When you give, you are opening doors of blessing to come your way. However, you will have to understand the applicable principles and dynamics that are associated with giving, and how you can receive gladly. For instance, you can't give with the intent of receiving, no, if you want to give, you must give with no expectation of receiving. You have to give because you know it is the right thing to do.
If you want to attract blessings from God, be kind to those who do not deserve your kindness, in fact, give to people who can't pay you back.  Be informed, if it is done without love, it makes no sense and gives no value, neither does it add value and as such doesn't attract blessings. Anything that is of value only multiplies when it is freely given and received with gratitude.
You can scale up your giving habit by giving to even your enemies, this might sound foolish and difficult, but then, that's how you attract uncommon blessings. When you do this, God will see that you are mature enough to receive wealth and power!
Every relationship takes the form of give and take because giving and receiving are different aspects of the flow of energy in the universe. The law of giving and receiving is simple: If you want love, learn to give love; if you want attention and appreciation, learn to give attention and appreciation; if you want material affluence, help others to become materially affluent. If you want to be blessed with all the good things in life, learn to silently bless everyone with all the good things in life. The more you give, the more you will receive. In your willingness to give that which you seek, you will keep the abundance of the universe circulating in your life.
Giving takes different shapes and forms. When you give your tithe cheerfully, you receive bountifully. When you work hard and smart, you'll receive a consummate reward. While many people think giving entails only money, they fail to understand that you can give your time, words, actions, touch and services. Sometimes, people are not concerned about your money; at that moment, their greatest concern might be your time, this is because money can be limited. For instance, money can't buy fulfillment, and money can't buy happiness.
While some people may think money gives happiness, there has been testimony of great people who have money and not happy. For instance, a successful career lady who has strong family values and orientation might be happy because she can comfortably take care of her needs, but if asked if she's fulfilled in life, she might say no, because she's not yet married. There have been stories of my many great men and women who have money in life, but they are not happy. There are stories of couples who have money but are not happily married. If you take a cursory look of all these examples, one thing is lacking and that is fulfillment.
There was a story by Billionaire' Femi Otedola in a telephone interview, was asked by the radio presenter, "Sir what can you remember made you a happy man in life?"
Femi said: "I have gone through four stages of happiness in life and finally I understood the meaning of true happiness. The first stage was to accumulate wealth and means. But at this stage, I did not get the happiness I wanted. Then came the second stage of collecting valuables and items. But I realized that the effect of this thing is also temporary and the luster of valuable things does not last long.
Then came the third stage of getting big projects. That was when I was holding 95% of diesel supply in Nigeria and Africa. I was also the largest vessel owner in Africa and Asia. But even here I did not get the happiness I had imagined. The fourth stage was the time a friend of mine asked me to buy a wheelchair for some disabled children. Just about 200 kids.
At the friend's request, I immediately bought the wheelchairs. But the friend insisted that I go with him and hand over the wheelchairs to the children. I got ready and went with him.
There I gave these wheelchairs to these children with my own hands. I saw the strange glow of happiness on the faces of these children. I saw them all sitting on the wheelchairs, moving around, and having fun.
It was as if they had arrived at a picnic spot where they are sharing a jackpot winning.
I felt real joy inside me. When I decided to leave one of the kids grabbed my legs. I tried to free my legs gently, but the child stared at my face and held my legs tightly.
I bent down and asked the child: Do you need something else? The answer this child gave me not only made me happy but also changed my attitude to life completely.
The child said: "I want to remember your face so that when I meet you in heaven, I will be able to recognize you and thank you once again.
To get what you don't have, you have to do what haven't you done. The universal law of gravity teaches us the incontrovertible principle of life that whatever goes up must come down. To cause change and progress in your life, certain principles if applied well can catapult you to the next stage in life and one of them is the principle of giving.
Giving is a powerful catalyst for spiritual and financial advancement. It should be noted, the very act of giving tantamount to the very act of receiving. For instance, human beings breathe in oxygen and bring out carbon dioxide, while plants breathe in carbon dioxide and breathe out oxygen. So, when you give, you put smiles on somebody's face, heart, and life while attracting multiplication of blessings from the universe which comes in ways and manners you can't explain.
The reason why some of us don't get the blessings of giving is that we don't give with love; we don't give with the right cause and mindset. For example, try giving to your parents, the less privileged, a "widow" without a helper, or someone in need, and see the boomerang effect it will have on you.
When you give, it doesn't mean you have it all together, it simply means, you know what it is for one not to have, you have the heart of giving, and as the saying goes, it is not the person that has that gives, but it is good people that give. It is not what you give that matters, but the heart in giving. That's why it's not advisable to reject any "gift" someone gives cheerfully.
Today, I charge you to give with love and allow the universe to visit you at the appointed time with your corresponding blessings. If I may ask, what are you willing to give in 2021?
Henry Ukazu writes from New York. He's a mindset coach and transformational coach. He works with the New York City Department of Correction as the Legal Coordinator. He's the author of the acclaimed book Design Your Destiny – Actualizing Your Birthright To Success and President of gloemi.com. He can be reached via info@gloemi.com
Opinion: OMS: The Missing Links in Hosa Okunbo's Tale
By Anthony Badmus
Ordinarily, the attempt by Captain Hosa Okunbo to obfuscate the real issues and confuse the public through a massive manipulative media onslaught should be dismissed as a desperate and futile effort to clean his Augean stable. However, the inept and unskillful manner of his media campaign has only revealed to the discerning mind the missing links and his deliberate attempt to sidestep, if not totally avoid, addressing the substance of the issues in contention.
The issues in contention are crystal clear and unambiguous. The deliberate and orchestrated campaign to demonise Tunde Ayeni, a major investor and co-founder of Ocean Marine Services Ltd has failed to achieve its intended purpose but has rather resulted in leaving people wondering why the substance of the critical issues recently brought to fore in the public domain have been intentionally left unattended to.
Captain Okunbo wants Nigerians to believe that Tunde Ayeni has irrationally relinquished his shares in Ocean Marine Services to him. His claims are premised on an illogical notion that a highly discerning and successful entrepreneur such as Tunde Ayeni sold the totality of his over 30% equity stake in OMS, a multi-million dollar going concern valued well in excess of US$100 million, for a paltry sum of N2 billion (US$4.5 million) and a little change. He wants the corporate Nigeria to buy into the false narrative that a business strategy aimed at ensuring that huge debts owed the company was recouped was actually a forfeiture of investment decision, thereby resulting in a situation where he, Okunbo, has become the absolute Lord of the OMS Manor, whilst the man whose idea and contacts gave birth to the investment can take a dive.
However, it is common knowledge that deception has its limits and treachery has its expiry date. Discerning corporate players are not taken in by Okunbo's wasteful media antics and the attempts to give a bad name to the one on whose back he rode to wealth and stardom. Assuming, without conceding, that his erstwhile Partner's investments are now his in return for the proverbial bowl of pottage, a la Essau, does that, in any way, extinguish the critical corporate issues bordering on the illicit diversion of OMS's corporate revenues that Okunbo has been called out to address?
Many still wonder what type of media battle is this that fails to address the salient issues that could clear his name once and for all, provoking the question: "Why is Okunbo dodging confronting the real issues?"
The critical issues here are gross mismanagement, stealing and criminal diversion of company funds. This matter is fundamentally about the abuse of business ethics and corporate governance for selfish ends.
Why is Okunbo maintaining a deafening silence on the allegation of the unauthorised withdrawal of $10 million allegedly spent on settling a Senate Hearing on one of the Subsidiary Companies, Secured Anchorage Area, SAA? When did the Board sit to approve such bizarre expenditure and on what basis?
Why is the recently deposed King Maker of Edo State Politics not in town to address the issue of the alleged illegal withdrawal of $8 million allegedly and supposedly spent on the Presidency, whatever that means. That withdrawal, which is what EFCC is currently investigating, was claimed to be funds withdrawn to take care of the dispute between the company and Ministry of Transportation and the Nigeria Ports Authority, NPA.
Why is this self-acclaimed Lord of the OMS Manor with intimidating resources to buy all available media spaces and pages not addressing the gross allegation of diverting $5.5 million, being the proceeds of the sale of the company's Challenger Aircraft, to his personal farm in Benin?
And this is not all. The EFCC is also beaming its searchlight on the company's $5 million, which Okunbo allegedly singlehandedly withdrew and claimed to have invested in an oil block owned by Star Oil as a 5 per cent stakeholder.
Another key issue that will engage the attention of the anti graft agency is the $1 million which the Captain allegedly claimed to have borrowed from the company but which he has refused to pay back.
The alleged infractions are legion. How does one justify a claim by a company Chair that he expended $30 million on a film on Oil Spill in the Niger Delta Region and expect investors and, even the long suffering Niger Delta people to be excited?
But the mother of all infractions appears to be Okunbo's recent political misadventure in Edo State where he threw in an intimidating war chest which unfortunately yielded a colossal failure. An unspecified amount of money estimated at about $18 million allegedly withdrawn from the company's account, was said to have been expended on that costly political misstep.
The EFCC definitely has its job clearly cut out for it in respect of the many infractions at OMS.
Okunbo will be explaining to the anti graft agency why he singlehandedly moved the company's account from Polaris Bank to StanbicIBTC and thereby abandoning the loan repayment commitment by the company to the consortium of banks that funded the acquisition of Ibadan and Yola Electricity Distribution Companies. The loan currently is about $100 million.
As damning and mind boggling as these issues are, corporate watchers find it strange that at OMS' so-called Board meeting of December 17 2020, the Board could only have a one line response to the issues raised as follows: "…that its accounts are in good and correct order and its funds are intact and not missing, misappropriated or otherwise mismanaged." Of course, the so-called Board members are his minions and those with insignificant stakes in the company.
That the 'Board' could take such major issues bordering on corporate governance and accountabily with such levity and treat Nigerians with such disdain speaks to the mindset of this Lord of the Manor who must have convinced himself that he could get away with any infractions since, in his worldview, everything and everyone has got a price.
But the day of reckoning draws closer and it is just a little more time before Nigerians will find out that some gods truly have feet of clay.
Food for Living: Perception and Reality of Life
By Henry Ukazu
Greetings Destiny Friends,
Among the many mysteries surrounding life, the greatest of them all is life itself. This is because one cannot completely understand life in its shape or form. According to some schools of thought, understanding life is akin to understanding a woman. You must agree with me that the year 2020 will not be forgotten in a hurry because of the impact of the Coronavirus pandemic. Many people didn't really see it coming. Understandably, many people have already planned how their lives, businesses, marriages, academic, and work will be shaped, but they were humbled by the virus which claimed many lives, businesses and gave the world a 'new normal' of living life.
In our contemporary society, perception is everything, especially in this digital era where most people live their lives on social media. One of the ways to understand someone is to look at how they invest their time and money. For instance, you can use social media to decipher someone's interest due to what they post, and how they engage in conversation. However, the reality is that, that might not be their real being; they may be using the platform to advertise or promote their businesses. Again, people only show you what they want you to see.
Perception is how we see about ourselves and our surroundings. Crucially, it is the stories we tell ourselves about life, and that in turn reflects in our own life because perception equals projection. If a child lives in love, he/she learns to love humanity, but if a child lives with hostility, he/she tends to relate with a hostile attitude to the world. According to Henry Thoreau, "The question is not what you look at, but what you see.
There are two types of perception: the way you see yourself and your world and the way others see you and their world. The only perception you have control over is your own.  If you perceive your life as lacking what you need, you worry more about conserving what you have rather than attaining those things you want and need. Our brains automatically process what we worry about and then change our perception.
It is widely stated that appearance is not reality. For instance, while someone might say life is easy if you understand the principles, and do what you must do, another person might say, life is hard because he or she might have done what he/she is supposed to do and might be unfortunate. While someone might say marriage is great, another person might have a contrary opinion, while someone might say, brothers/sisters of even siblings are priceless, another person might say, there are friends who stick closer than brothers.
As we soldier on in 2021, your target should be how to work on your mind. The success of anything on planet earth starts from the mind. As a transformational mindset coach, I train and coach people on how the mind works, especially as it relates to inspiring and empowering them on how they can unleash their God-given potentials. For instance, while many people were affected by the pandemic, some resourceful minds used the pandemic to launch new businesses and networks to engage with people. That's improvisation which only works if you can think out of the box.
Life is basically how you make your bed.  Alternatively, you can say, life is simply how you cook your food. If you put the right ingredient, steam the meat, fry the rice, and use proper timing to cook your meal, you'll get the desired output. You can't have the wrong proportion of ingredients to cook your meal and expect a sumptuous meal.  It's just like the computer; garbage in, garbage out.
To understand the reality of life, you need to think out of the box. Let's share some examples of the realities of life. Bad things also happen to good people just like the rain falls on every roof; our educational system does not provide the right or complete tools for success. For example, you might have a Ph.D. MBA, or a degree, that doesn't mean you'll succeed or have money; most times we hear the government is here to help you, but the truth is that most times, the government gives programmes and policies that favour its interest.
Most times, we follow the bandwagon or celebrities with the assumption they are always right, but the reality is sometimes the majority can steer us in the wrong direction. We also live in a world where people say, money does not equate to happiness, but the truth is that money is very important in life and it can buy laughter in addition to making the world go around; No great man ever achieved anything great without failing. Anybody that doesn't fail before achieving greatness has no authentic experience and story to share for people to believe his story or impact.
There can never a perfect environment no matter how hard we try. Crime and hate will always prevail in our society. That's the reality of life. Social media can make or mar you depending on how you use it. Human beings by nature are insatiable, you can never please them. According to Bill Cosby "I don't know the key to success, but the key to failure is trying to please everyone". The false perception of life is that when you show love, people will show you love, but the humble truth is that there's so much negativity everywhere no matter the love you show.
Having the right perception, understanding, and attitude to life will go a long way to shaping your thoughts towards life. A great way of overcoming the vicissitudes of life is by having the right perception. The simple truth is life is generally hard because nothing good comes easy. Let's say, for instance, running a business can be hard; searching for a job can be a difficult task; being unemployed can be very challenging; staying in marriage can be hard; being divorced is also hard, and being single is also hard. The moral of the message is that everyone has his/her burden to carry. It's just how you decide to live your life. Just focus on making your hard easier! Life can get easier, but life can never get easy.  The earlier you understand and adjust to this reality, the more fulfilled you will be.  According to Ari Gunzburg, "Tell yourself to change your vision to change your decisions. You need to pay attention to how you perceive anything. Your perception is your reality."
Therefore, as you work in 2021, approach life in a dynamic manner taking into consideration what works for you and what doesn't work because your life is shaped with your perception and understanding.
Henry Ukazu writes from New York. He's a mindset coach and transformational coach. He works with the New York City Department of Correction as the Legal Coordinator. He's the author of the acclaimed book Design Your Destiny – Actualizing Your Birthright To Success and President of gloemi.com. He can be reached via info@gloemi.com