Facts of Life: You Are Not Educated until You can Create Ideas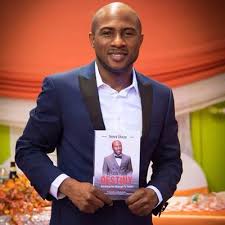 By Henry Ukazu
Hearty Greetings my dear friends!
Communicating and relating with you on a regular basis gives me not only joy and satisfaction but also fulfillment. As one of my positive mentors, Chief Dele Momodu, will say, 'in order to remain relevant on social media, you must continually endeavor to feed your followers with information and updates to keep them engaged, otherwise they might lose interest in your work'. It is on this note, I try to update my tribe every week on resourceful topics that will not only inspire them, but also assist them in attaining success. This is my own little way of giving back to the society.  By so doing, I'm educating progressive minds with resourceful information that has empowered me.
Today, we shall be discussing education and how it can serve as a pathway to success. We shall also be looking at various ways education can serve as a pathway to success and other component parts. Not only that, we will be discussing the contemporary and smart ways of educating oneself as opposed to the traditional style of education.
I was inspired to write about education being a pathway to success after listening to two terms former Governor of Anambra State and Vice Presidential Candidate of the Peoples Democratic Party (PDP), Mr. Peter Obi's speech at an event which was organised by the Christian Covenant Centre under the auspices of Platform. Honestly, it is always good to listen to intelligent people when they speak or write because one has a great opportunity to learn from their secret of success.
Please permit me to share a word or two about the background of Mr. Peter Obi.
Mr. Obi is a trained and experienced Economist, Administrator and Politician. He sees himself priviledged to have attended some of the best schools in the world such as Harvard Business School, Boston, USA; London School of Economics UK; Columbia Business School, New York and Lagos Business School in Nigeria. Mr. Obi is also the Vice Presidential Candidate for the Peoples Democratic Party for the 2019 Nigerian presidential election; He was a Governor of Anambra State, one of the most resourceful and viable states in Nigeria.
In his speech, Mr. Peter Obi mentioned education as one of the most resourceful and viable tools to stimulate the economy. That speech really resonated in me, and I thought it nice to write about education but on a different note.
The focus of this article is how resourceful minds can tap into the indirect form of education to achieve their dreams. In this twenty-first century, you cannot underestimate the power and role of education for an emerging economy, and countries that have truly distinguished themselves in the comity of Nations. Education plays a great role in shaping the life of a progressive mind.  This is because all civilized countries know that the only way to stamp their feet in the global world is by planning for tomorrow, and how does one plan for tomorrow? You plan for tomorrow by investing for the future through education. Investment in education is synonymous to your future. In the words of Benjamin Franklin, failing to prepare is preparing to fail. In civilized climes, they have taken education to the next level by investing in STEM (Science, Technology, Engineering, and Mathematics). They didn't stop at that; they try to empower their citizens through Research and Development to solve some of the challenges facing them.
I strongly believe that one of the greatest investment you can have in life is education. Education secures the future because it's a form of security.  Even the book of life states in Proverbs 4:13 "Your education is your life, guard it very well" and Hosea 4:6 "My people perish for lack of knowledge".
That being said, we shall be looking at the component and the relative part of education as a way of leveraging oneself. There's nothing good in life that comes easy. Every good product or success comes with a price tag. The same theory goes for education. The price of education is very expensive. I remember when I was seeking admission into one of Nigerian state universities to study Law. I met one of the admission officers who promised to assist me secure admission. I was excited about this opportunity until he told me the amount I have to pay as a kickback. The price sounded outrageous to me. When I asked him why I have to pay such amount of money as a kickback, he said: "young man if you think education is expensive, try ignorance". That statement has always remained in my heart till date. I definitely agreed with him because if you compare and contrast the value of education and the price of ignorance, you will realize that education will definitely pay in the long run. Moral: If you are not willing to risk the unusual, you will have to settle for the ordinary.
What do we therefore mean by traditional form and style of education? It simply involves attending classes and preparing for exams. However, it should be noted that education is not only limited to getting degrees and certificates. Education also entails thinking out of the box, reading books outside your discipline, researching, learning from resourceful minds and developing oneself.
During one of my classes as graduate student studying Taxation at the New York Law School, a particular professor had told the students; 'it is good to get good grades like As; but networking and developing oneself and following your passion are some of the things that will give you the desired opportunity you want in addition to defining you. What I literally got from that advice is, yes, it's good to get good grades, but there's more to success than getting the grades. He ended the class by telling us 'you'll understand what I'm saying when you graduate and start exploring job opportunities'.
No doubt, education is good, and the advantages numerous. A very big advantage of education is that it is the greatest leveler known to mankind just like money. Let me explain a bit. You can study in the same classroom with the son or daughter of any great man or woman and can even fall in love with the said being, especially when you know or understand the love language of the person in addition to being compatible to the being. This opportunity can even lead to marriage if properly nurtured. What I'm trying to say is that the son of certified pauper can be a man of means tomorrow if properly nurtured. Let me share a practical experience with you, I was privileged to attend one of the most expensive private universities in Nigeria, and I had the opportunity of meeting the children of top government officials, politicians, businessmen, ambassadors, and technocrats. Ordinarily, I felt a little bit uneasy relating with them because of the class status, but it didn't take me long to adjust to the system when I saw the value I was bringing to the table and knowing full well we are the same. The secret to this feat was because of the exposure I got from education. Furthermore, I have been privileged to meet high profile people in the world in the USA because of the value I bring to the table, but more especially, because I have been properly educated to speak and communicate in the language they understand.
Be informed however, that education does not guarantee success; stories abound of so many great people who have been able to succeed in life without getting the traditional style of education. For example, the wealthiest Black woman in the world, Mrs. Folorunsho Alakija; Henry Ford, Shawn Corey Carter popularly know as Jay -Z, Richard Branson and many more are accomplished individuals who believed in themselves, explored their talents and worked hard to develop themselves by learning from their failures.
Again, education creates opportunities. According to Steve Jobs, innovation distinguishes a leader from a follower. When you create a product that solves a problem, there's a high tendency you will find people who will need your products. According to Albert Einstein, "try not to be a man of success, try to be a man of value. A good education makes you to think out of the box. It makes you creative. It broadens your mind in addition to exposing you to resourceful information. A good education is like traveling because it gets you exposed to world affairs. It's quite unfortunate that sometimes we complain of not having time, money, or opportunities. We forget that time is like money. Whenever you say you don't have money, it invariably means you don't have time to read and research. It's important to note that ideas are what creates money. Education will not literally give you money, it will open doors of opportunity for you to explore. For example, instead of waiting to get funds for a formal education, how about visiting websites, researching for online and offline companies that offer free courses and equip yourself with knowledge. Moral: Never allow an opportunity to meet you unprepared.
You might have the best of education, but you might not be as successful as someone who has empowered his/her mind. Having faith and belief in oneself is very critical to success.
According to Muhammed Ali "The man who has no imagination has no wings". This is the reason some entrepreneurs who never had the opportunity of going to a school were able to succeed more than those who attended universities.
According to Robert Collier "Your chances of success in any undertaking can always be measured by your belief in yourself".  One story of interest that comes to mind is that of John Sculley, the former CEO of Pepsi who left Pepsi to join Steve jobs in his company. Steve Jobs told John Sculley "Do you want to sell sugar water for the rest of your life? Or do you want to come with me and change the world?" The rest they say is history. The interesting part of this analysis is that Steve Jobs trusted his innate ability to achieve success and the knowledge he had can't be acquired within the four walls of a classroom. It was this same innate ability that made the bank to give him and Bill Gate two million dollars when they presented their ideas to them. The question now is did they go to school to acquire this knowledge? The answer is no. They developed their minds, believed in themselves and above all, educated themselves by learning from their failures.
Finally, a major form of indirect knowledge and education in our contemporary society is social media. Testimonies abound of people who have gained a lot by mere listening to a podcast, videos, and reading online messages on Twitters, Facebooks, LinkedIn, Instagram and relevant articles from resourceful minds. Education has truly gone global. Social media has made the world much closer and easier to learn. What literally took Mr. A five to ten years to acquire in the classroom can simply be gotten via researching and listening to people with authoritative form of knowledge who have expertise in the subject matter in question. But it's quite unfortunate a lot of people spend valuable time and resources listening and watching online information that won't add value to their lives
In conclusion, I'm not insinuating that formal education is not important, please it is very important. If you have the opportunity to get one, please do, because that alone is education itself. However, as mentioned earlier, it is not the yardstick for success.
Have a great weekend!
Henry Ukazu writes from New York. He works with the New York City Department of Correction as the Legal Coordinator. He can be reached via henrous@gmail.com
Food for Living: Understanding the Principles of Process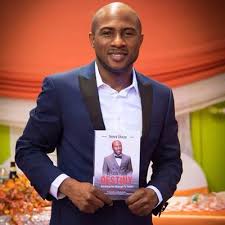 By Henry Ukazu
Dear Destined Friends,
Life is filled with principles and once you miss out on the right principle, it will be difficult to recover from it. Imagine a student trying to solve mathematical problems, and misses the formula, he is likely to get the wrong answer. As a Law student or lawyer, before you can successfully pass your exam or win your case in the court of law, you must successfully apply the IRAC principle. The IRAC principles involve issues, rules, application, and conclusion. So for instance, if you want to resolve any legal question, you must know the issue; the issue is the most important aspect of any legal question. Law students or lawyers who are unable to spot the issues are not likely to win a legal battle. This is because the issues address what is at stake. Once you spot the issue, your next port of call is the applicable rule to apply. The issues determine the rule to apply. Once you determine the right rule, you will have to apply it in such a way it will fit into the case at hand and then, you conclude.
Principles are foundations that guide anyone, once you miss the principles or process, you might find yourself in a zigzag web. Regardless of your profession or vocation, you must understand the process. Process is very critical in life, but it's quite unfortunate many people just want to bypass the process to get the desired result without doing the work. They fail to understand that it is the process that produces the interesting stories that make the result to be sweet. Every successful person has a story. They didn't just become a success overnight. They passed through several hurdles which defined not only their success but also defined them.
Process is highly underrated by uninformed minds, but it is the foundation of any worthwhile project. Just like it takes nine months to produce a child, it also takes a process to get admission into a college, travel, or cook a delicious meal. Any effort to bypass the process might lead to unhealthy results. Let's take a case study of someone who wants to travel to another country, you will have to apply for a visa, and pass through all immigrant processes before you are eligible to board a plane, and even when you board a plane, you must pass through all required immigration process upon arrival before can enter the designated country.
Process works in different styles and dimensions depending on what you want to achieve. If you are desirous of making a great impact in 2022 and in life, you must be ready to do the work. It's quite easy to make promises, proclamations, resolutions, and wishes, but what is hard is keeping to them. Words are cheap, keeping them is what is expensive. Therefore, you must understand what is required before you embark on a journey. It's just like someone who wants to build a house or edifice, you must lay a solid foundation that will keep the house intact. Failure to do so is preparing to fail.
On a personal note, I have tried to explore many opportunities, engage in businesses, establish friendships with resourceful people and prepare for professional exams without applying due process. At each stage, I failed in a spectacular way because I didn't do my homework. Imagine starting a business, without a target audience in mind, or having a viable business plan which will determine the right systems and structure. Imagine also trying to establish a friendship with a resourceful person without doing basic research to know what the person likes and how you can be of value to the person. Imagine also preparing for a professional exam without doing the necessary work as prescribed. What is missing in each link here is the process.
Succeeding in life involves having the right principles and attitudes. Principles are universal. Just like the law of gravitation states whatever goes up must come down. Another worthy principle of life is the law of karma, it has no mouth, hand, or leg but it has unimaginable eyes, ears that fight unseen battles. I have counseled my friends on one of my guiding principles which state you will get what you want faster when you help other people to achieve what they want. When you do good, good has a way of coming back to you. It is just like the golden rule which states, do to others what you like them to do unto you.
You may be wondering why I'm stating these principles, well, they are life. When you apply the right principles to life, you will discover that you will attract goodwill which is literally priceless especially when you have the right attitudes. When you adopt and follow the right principles, humanity will find favor in you. Nobody literally likes anyone that cuts corners, but they are open to teaching or assisting anyone who is willing and open to learning.
The right principles work with the growth mindset, but the wrong principles make one shallow, uninformed, and limited in their thought process. People who don't like processes are comfortable with the fixed mindset, they always have the victim mentality, they always feel the world is against them. If you adopt and have the right principles, "you will work smart as opposed to working hard" because the universe has a way of conspiring to work in your favor.
In conclusion, examine yourself and what you will like to do and then know what is required to achieve them. Put in the work, believe God, be open, work with the right people, accept criticism, plan carefully, re-strategize if your plans don't work, and most importantly see failure as a learning curve when you fail. When you apply these principles while following the right process, be rest assured you have done the needful and believe the lines will add up for you. While preparing to get the best result, also prepare for the worst outcomes.
Henry Ukazu writes from New York. He's a Human Capacity & mindset coach. He's also a  public speaker. He works with the New York City Department of Correction as the Legal Coordinator. He's the author of the acclaimed book Design Your Destiny – Actualizing Your Birthright To Success and President of gloemi.com. He can be reached via info@gloemi.com
Get M.A.D (Make Apt Decisions)!
By Tolulope A. Adegoke
Ideas are best implemented for maximum results when you make decisions and stay committed to them. Winning comes by sticking. To succeed, you must start doing something now and stay committed to it.
People often react differently to the ideas they receive or generate. Some choose to hibernate with their ideas because they are afraid they might fail or they might have to spend their last dime implementing it.
Some people procrastinate. They keep postponing acting on their ideas, until it gets stale or until someone else beats them to the implementation. Fortunately, however, there is a selected few who run with their ideas until the ultimate goal is achieved. I hope you are counted among these few.
Never wait until you are fully "ready" before taking decisions on your ideas – otherwise you may never be able to accomplish a quarter of what you could. The difference between high achievers and low achievers is that high achievers almost always make decisions before they are ready to move – and they stay committed to such decisions.
Your commitment is a vital key to actualising your desired dreams at every level or stage in life. Be wise enough to be dedicated. Do not waste the most precious thing in the world – a good idea; do not waste time either. Good moments and good opportunities must be treasured and fully maximised.
Begin now to harness your empowered zero. Do not wait for any special "inspiration". Open your eyes; use your head and your heart will follow. Do not wait until you "feel" like it; otherwise, you will be acting by emotion, instead of reason. Your winning starts with your beginning; and you begin by DOING.
Your life today is the aggregate result of the steps you took in the past and the choices you made. Bearing this in mind, you must strategically plan your future because you must live in it to the fullest. Ensure that you get started; never accept defeat (don't quit). Keep pressing forward, until the hero in you is fully activated and harnessed – until you become a living legend!
Capsules for Effective Harnessing
Remember these capsules at every point of harnessing your potentials:
Always affirm
Be Alert
Applaud
Anybody can amount to something if he will affirm himself and his potentials. Affirm that you can do anything. You can solve that challenge! Yes! You can seal that multi-billion deal. You can get that job! You can be great! You must strongly affirm that you deserve to succeed as much as anyone else. You are an embodiment of God-given potentials which naturally gives you the privilege of deserving to succeed. If you do not believe in your abilities, you may not be able to fully maximise them.
I once could not write the letter 'g' correctly. I usually wrote it in the shape of a dumbbell. My mind was not really clear, but through God's intervention and the help of a very few people that believed in me, I was able to overcome this challenge, as well as developing my latent abilities. I rapidly gained the stamina to believe in my God-given potentials. However, as should be expected, while a few people were helping me to improve, some others were far less considerate, including those who were downright nasty. "Don't waste your time on him," they said. But as I continued to strive for the best, I ended up graduating as the overall best student in my department at the first degree level – and becoming even more confident that I was born to deliver solutions and possibilities to peoples, organisations and nations.
I urge you to keep believing strongly that somehow, through God's intervention and the help of people, you can always reach the peak of your heart desires and fulfil your dreams. You can always make it, even if your approach is different from that of others.
Today, choose to transit from being a zero to a hero, by upgrading yourself intellectually and professionally with a new skill or new trade. No matter the level of your challenges, there is always someone who has the key to wisdom to set you free. This is why you must choose the right mentors and associates.
Understand that you were created in the image of God; you have latent abilities that you must harness. Dr. Robert Schuller said: "When you are inspired with a dream, God has hit the ball into your court. Now you have to hit it back with a commitment." You cannot fully harness your empowered zero without commitment. Many people harnessed their potentials, but couldn't stay focused and ended up being devastated.
Bear in mind therefore that, being an embodiment of God's treasures, you must not fail your generation, and you must not fail God. Cancel negative thoughts, and then count your blessings. Be committed to your decisions. And, more importantly, be ready to take risks because without taking risks, you will never be able to solve problems.
Thank you for reading.
Food for Living: The Game Changer for 2022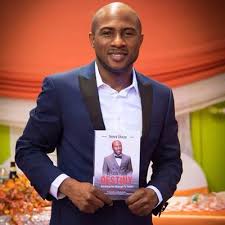 By Henry Ukazu
Dear Destiny Friends,
It is a great pleasure to be alive to witness the year 2022. The year 2021 has come and gone with it's own challenges and blessings. It's quite interesting to note that every year, we make new resolutions and plans with respect to our ambitions, desires and expectations but it's unfortunate to note we barely do what's necessary to achieve our dreams.
The year 2022 is promising and pregnant with opportunities like every other year year, but the difference between each year is the implementation or execution of your plans. As progressive beings with a passion to influence and make impacts in the world, we all get inspired reading and watching great men/ women, we get information and knowledge that's capable of changing our lives, but what we lack is the execution and implementation strategy and what's what we shall be discussing in this article.
The first point of call for anyone who truly desires to succeed in life and in 2022 is to ask and answer the question, what do I want in 2022 and in life? This question might appear trivial and simple, but it's very powerful. As a matter of fact it is a question every rational and progressive mind ought to ask oneself on a daily basis. At every stage of your life you have to continually ask yourself, am I working on my assignment or am I working on my purpose? Your assignment is different from your purpose. There are many dynamics that comes with purpose and assignment but that's a conversation for another day.
When you discover or know what you want in in 2022 or in life, the next point of call is to plan your strategy. Let me tell you, nor matter the level of inspiration, information and impact you may receive if you lack the right strategy to implement or execute your ideas, your plans is as good as dead. You may be wondering how do one plan one's life? The formula is below:
Plan Carefully: It's an indisputable fact that failing to prepare is preparing to fail. In 2022, you must plan your life. Planning doesn't entail mere wishing or strategizing, you must go the extra mile to lay a solid foundation and work on your project/task. If it means learning from someone, been a mentee, learning a skill, reading a chapter of a book, or even meditating on how to know more about yourself.
Launch: After planning, the next stage is to launch. If you have any idea which has not seen the light of the day, it's as good as dead. A plan without execution is a mere wish. Launching a project can be challenging, but it's doable. You don't have to be completely prepared before you launch a project. You don't have to wait for the cloud or sky to be clear before you execute your idea. Let me tell tell you, done is better than perfect. By the time you launch your project, there's likely to be mistakes, it's those mistakes that will teach you on how to advance to the next stage.
Adjust: This is another critical area of your life. Life is not a straight road, it has bumps, roads signs like red light, yellow light and green light all signifying different things. Great minds with growth mindset adjust their paths when they have constructive criticism, but people with fixed mindset are always static with their thought process as being open to change.
Network: You cannot underscore the value of network. Networking is priceless. The height anyone can go in life can be determined by the level of friendship they keep. Your ability to relate with people in a cordial way will go a long way to create opportunities for you especially when you have the right attitude and human personal relationship skills.
As mentioned earlier, you might have all this great ideas, but if you lack the right strategy to implement it, you might be stuck, however if you need someone to guide you depending on the project or change you'll like to see in your life, business or organization, I'll be glad to serve you.
In conclusion, 2022 is here for you to grab, you must do the needful by being intentional and deliberate in your actions and thought process. Nobody will make the year work for you without you investing in yourself.
Henry Ukazu writes from New York. He's a Human Capacity & mindset coach. He's also a  public speaker. He works with the New York City Department of Correction as the Legal Coordinator. He's the author of the acclaimed book Design Your Destiny – Actualizing Your Birthright To Success and President of gloemi.com. He can be reached via info@gloemi.com