Facts of Life: You Are Not Educated until You can Create Ideas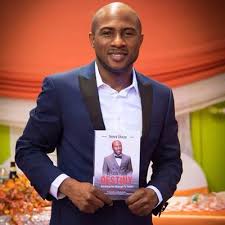 By Henry Ukazu
Hearty Greetings my dear friends!
Communicating and relating with you on a regular basis gives me not only joy and satisfaction but also fulfillment. As one of my positive mentors, Chief Dele Momodu, will say, 'in order to remain relevant on social media, you must continually endeavor to feed your followers with information and updates to keep them engaged, otherwise they might lose interest in your work'. It is on this note, I try to update my tribe every week on resourceful topics that will not only inspire them, but also assist them in attaining success. This is my own little way of giving back to the society.  By so doing, I'm educating progressive minds with resourceful information that has empowered me.
Today, we shall be discussing education and how it can serve as a pathway to success. We shall also be looking at various ways education can serve as a pathway to success and other component parts. Not only that, we will be discussing the contemporary and smart ways of educating oneself as opposed to the traditional style of education.
I was inspired to write about education being a pathway to success after listening to two terms former Governor of Anambra State and Vice Presidential Candidate of the Peoples Democratic Party (PDP), Mr. Peter Obi's speech at an event which was organised by the Christian Covenant Centre under the auspices of Platform. Honestly, it is always good to listen to intelligent people when they speak or write because one has a great opportunity to learn from their secret of success.
Please permit me to share a word or two about the background of Mr. Peter Obi.
Mr. Obi is a trained and experienced Economist, Administrator and Politician. He sees himself priviledged to have attended some of the best schools in the world such as Harvard Business School, Boston, USA; London School of Economics UK; Columbia Business School, New York and Lagos Business School in Nigeria. Mr. Obi is also the Vice Presidential Candidate for the Peoples Democratic Party for the 2019 Nigerian presidential election; He was a Governor of Anambra State, one of the most resourceful and viable states in Nigeria.
In his speech, Mr. Peter Obi mentioned education as one of the most resourceful and viable tools to stimulate the economy. That speech really resonated in me, and I thought it nice to write about education but on a different note.
The focus of this article is how resourceful minds can tap into the indirect form of education to achieve their dreams. In this twenty-first century, you cannot underestimate the power and role of education for an emerging economy, and countries that have truly distinguished themselves in the comity of Nations. Education plays a great role in shaping the life of a progressive mind.  This is because all civilized countries know that the only way to stamp their feet in the global world is by planning for tomorrow, and how does one plan for tomorrow? You plan for tomorrow by investing for the future through education. Investment in education is synonymous to your future. In the words of Benjamin Franklin, failing to prepare is preparing to fail. In civilized climes, they have taken education to the next level by investing in STEM (Science, Technology, Engineering, and Mathematics). They didn't stop at that; they try to empower their citizens through Research and Development to solve some of the challenges facing them.
I strongly believe that one of the greatest investment you can have in life is education. Education secures the future because it's a form of security.  Even the book of life states in Proverbs 4:13 "Your education is your life, guard it very well" and Hosea 4:6 "My people perish for lack of knowledge".
That being said, we shall be looking at the component and the relative part of education as a way of leveraging oneself. There's nothing good in life that comes easy. Every good product or success comes with a price tag. The same theory goes for education. The price of education is very expensive. I remember when I was seeking admission into one of Nigerian state universities to study Law. I met one of the admission officers who promised to assist me secure admission. I was excited about this opportunity until he told me the amount I have to pay as a kickback. The price sounded outrageous to me. When I asked him why I have to pay such amount of money as a kickback, he said: "young man if you think education is expensive, try ignorance". That statement has always remained in my heart till date. I definitely agreed with him because if you compare and contrast the value of education and the price of ignorance, you will realize that education will definitely pay in the long run. Moral: If you are not willing to risk the unusual, you will have to settle for the ordinary.
What do we therefore mean by traditional form and style of education? It simply involves attending classes and preparing for exams. However, it should be noted that education is not only limited to getting degrees and certificates. Education also entails thinking out of the box, reading books outside your discipline, researching, learning from resourceful minds and developing oneself.
During one of my classes as graduate student studying Taxation at the New York Law School, a particular professor had told the students; 'it is good to get good grades like As; but networking and developing oneself and following your passion are some of the things that will give you the desired opportunity you want in addition to defining you. What I literally got from that advice is, yes, it's good to get good grades, but there's more to success than getting the grades. He ended the class by telling us 'you'll understand what I'm saying when you graduate and start exploring job opportunities'.
No doubt, education is good, and the advantages numerous. A very big advantage of education is that it is the greatest leveler known to mankind just like money. Let me explain a bit. You can study in the same classroom with the son or daughter of any great man or woman and can even fall in love with the said being, especially when you know or understand the love language of the person in addition to being compatible to the being. This opportunity can even lead to marriage if properly nurtured. What I'm trying to say is that the son of certified pauper can be a man of means tomorrow if properly nurtured. Let me share a practical experience with you, I was privileged to attend one of the most expensive private universities in Nigeria, and I had the opportunity of meeting the children of top government officials, politicians, businessmen, ambassadors, and technocrats. Ordinarily, I felt a little bit uneasy relating with them because of the class status, but it didn't take me long to adjust to the system when I saw the value I was bringing to the table and knowing full well we are the same. The secret to this feat was because of the exposure I got from education. Furthermore, I have been privileged to meet high profile people in the world in the USA because of the value I bring to the table, but more especially, because I have been properly educated to speak and communicate in the language they understand.
Be informed however, that education does not guarantee success; stories abound of so many great people who have been able to succeed in life without getting the traditional style of education. For example, the wealthiest Black woman in the world, Mrs. Folorunsho Alakija; Henry Ford, Shawn Corey Carter popularly know as Jay -Z, Richard Branson and many more are accomplished individuals who believed in themselves, explored their talents and worked hard to develop themselves by learning from their failures.
Again, education creates opportunities. According to Steve Jobs, innovation distinguishes a leader from a follower. When you create a product that solves a problem, there's a high tendency you will find people who will need your products. According to Albert Einstein, "try not to be a man of success, try to be a man of value. A good education makes you to think out of the box. It makes you creative. It broadens your mind in addition to exposing you to resourceful information. A good education is like traveling because it gets you exposed to world affairs. It's quite unfortunate that sometimes we complain of not having time, money, or opportunities. We forget that time is like money. Whenever you say you don't have money, it invariably means you don't have time to read and research. It's important to note that ideas are what creates money. Education will not literally give you money, it will open doors of opportunity for you to explore. For example, instead of waiting to get funds for a formal education, how about visiting websites, researching for online and offline companies that offer free courses and equip yourself with knowledge. Moral: Never allow an opportunity to meet you unprepared.
You might have the best of education, but you might not be as successful as someone who has empowered his/her mind. Having faith and belief in oneself is very critical to success.
According to Muhammed Ali "The man who has no imagination has no wings". This is the reason some entrepreneurs who never had the opportunity of going to a school were able to succeed more than those who attended universities.
According to Robert Collier "Your chances of success in any undertaking can always be measured by your belief in yourself".  One story of interest that comes to mind is that of John Sculley, the former CEO of Pepsi who left Pepsi to join Steve jobs in his company. Steve Jobs told John Sculley "Do you want to sell sugar water for the rest of your life? Or do you want to come with me and change the world?" The rest they say is history. The interesting part of this analysis is that Steve Jobs trusted his innate ability to achieve success and the knowledge he had can't be acquired within the four walls of a classroom. It was this same innate ability that made the bank to give him and Bill Gate two million dollars when they presented their ideas to them. The question now is did they go to school to acquire this knowledge? The answer is no. They developed their minds, believed in themselves and above all, educated themselves by learning from their failures.
Finally, a major form of indirect knowledge and education in our contemporary society is social media. Testimonies abound of people who have gained a lot by mere listening to a podcast, videos, and reading online messages on Twitters, Facebooks, LinkedIn, Instagram and relevant articles from resourceful minds. Education has truly gone global. Social media has made the world much closer and easier to learn. What literally took Mr. A five to ten years to acquire in the classroom can simply be gotten via researching and listening to people with authoritative form of knowledge who have expertise in the subject matter in question. But it's quite unfortunate a lot of people spend valuable time and resources listening and watching online information that won't add value to their lives
In conclusion, I'm not insinuating that formal education is not important, please it is very important. If you have the opportunity to get one, please do, because that alone is education itself. However, as mentioned earlier, it is not the yardstick for success.
Have a great weekend!
Henry Ukazu writes from New York. He works with the New York City Department of Correction as the Legal Coordinator. He can be reached via henrous@gmail.com
The Power of Planning: Authentic Strategy for Delivery of Possibilities (Part 1)
By Tolulope A. Adegoke
'Planning is winning, just as breathing is living. Those who do not seat to study today should not expect to become Masters tomorrow. So, seat on your job; never depend on father's inheritance or you offer yourself over to poverty. Your Work is what determines your WORTH, not what people think about you.' – Bishop David O. Oyedepo
Planning is so vital to any man's life and as well to any business endeavours. It is planning that gives value to PURPOSE. Purpose is dead without a PLAN.
It is planning that empowers PURPOSE to deliver. Purpose is impotent without a PLAN!
A farmer that does not plan will be a failure, because in farming endeavours, you need to plan your planting season, the various operations before and after the planting season otherwise, you will just be doing everything b anyhow (that is without a guide), then end up in frustration. Apostle Paul in the Scripture said, 'I have watered, Apollo watered, but God brings the INCREASE!
There must be planting PLAN in place. If you want the best out of it, you must as well engage in the Watering Plan to be sure that in case the rain fail, you will be sure that there is a way to get water to your plants in case the rain fails, so you can get your harvest.
Every building begins with a plan; you need a plan for any building of any value. Any building that holds any value requires a plan. The construction of any great building requires a plan. Hebrews 3:4 reveals that 'For every house is built by some men, but he that built all things is God.'
Sometimes, we hear people say, we have built this business- this connotes that a business is also in form of a buildings, and it requires a plan (that is, a business plan). There must be a plan!
A Management theory was postulated by Bishop David Oyedepo, that: 'You do not grow big to manage well, but you manage well to grow big.' So businesses that will be big tomorrow will be seen today through the quality of the structural plan that is engaged. You get to know a better tomorrow right from today.
Most businesses today are victims of lack of plan or poor planning. There is no differentiating procedure between the Capital and the Income (Profit), because everything had been mobbed together, thinking that by the time their investment becomes bigger, they would be able to organize their business formats (proceeds).
"You do not need to have an account to be accountable! You only need strategic plannings to maximize your business endeavours. If you are not futuristic in your approach, you cannot earn a future!'- Bishop David Oyedepo
This isn't about mere planning, but making futuristic planning. It is good management culture that guarantees good results. Whatever farm that is not properly managed is bound to fail; the quality of seed notwithstanding. Good management is key to the good fruit yielding capacity of any farm. The quality of management is what determines the quality of results. Therefore, management skill is key to determining the level of results that any organization could ever command. Just as you are aware that life not well managed will be wasted; time not well managed will be wasted; energy not well managed will be wasted. So, everything that is to grow must be well managed. Praying without planning is playing without knowing; and planning without programing is like playing in the woods (that is, lost in the wilderness); And programing without pursuit is like dinning with the dead. That is why it is said repeatedly that EXPLOIT is EXPENSIVE! So, from Purpose you must move into PLANNING, and from Planning, you section your PLANS into TIME-SLOTS and then, to SET GOALS! And them, the Pursuit begins- It is a POWER CYCLE!
PURPOSE-PLANNING-PROGRAMME-PURSUIT-RESULTS
You must continue the above processes till you draw your last breath. Prayer alone (I think) will make you a burden to God; it is Prayer with Planning that makes you a co-labourer with God. Your daily 'give-me' prayers bores God, but when you engage in planning with your prayers, you become co-labourer with God.
Proverbs 24:3-5 (KJV) reveals that: 'Through wisdom a house is built, and by understanding, it is filled with all manner of precious and pleasant riches.'
Amplified Version reveals: 'Every enterprise is built by wise planning, and becomes strong through common sense and profits wonderfully, extra-ordinarily by keeping abreast of the facts.'
The future of every business (enterprise), therefore is at the mercy of very wise planning and a Common-sense Execution Programme of the plan, engaging all available facts. The above defines planning in our various business or daily endeavours.
Every enterprise is built by wise planning, it becomes better through the use of Common sense and profits wonderfully by keeping abreast of the facts. That is why it is needful to always consult resource materials in your facts hunting crave; and from there you are able to locate facts, relevant for your planning processes. It is the facts at your disposal that determines the quality of your planning process. When you give your house to an unprofessional, you should not expect the same result you would get from professional architect. Because of the facts available to at his disposal would know that needs to allow natural lightening to every space, he needs to mind ventilation at all cost, also, he will not be pushed by the clients to deliver unprofessionally, due to the fact that his reputation is at stake. So, it is your intellectual capacity, through consistent access to facts that determines the quality of your plan.
The Book of Proverbs 15:22 reveals that: 'You need INSIGHTS for your Purposes not to be disappointed!
Counsel is the process of knowing the way to go, having clarity and intelligent path towards accomplishing your set-goal. Only those who take time to seat well and strategize today would shine tomorrow. Proverbs 19:21 further reveals that: 'Where there is no planning, purpose is bound to be defeated. Failing to plan is simply planning to fail! The goal of any business will remain unattainable without strategic planning. Dreams are aborted without planning!
Planning is the secret behind the fulfilment of dreams, therefore, of a truth, strategic planning is winning; it is the Master-key to enviable accomplishments.
WHAT THEN IS PLANNING?
A lot of people dabble into businesses without having prior knowledge of any management principles. The anointing gets wasted because there is no way to collate the output of the anointing. It is like having a drum full of petrol and you have and you have a hole porched in it; it is a matter of time before you know it the petrol would have dripped off via the hole drained. Planning therefore, is the cheapest way to avert wastage!
Energy, Time, Unction can all be wasted when there is no proper plan in place. So, planning is a way of conserving energy. Planning reliefs you of tensions. It is planning that empowers PURPOSE for very gallant delivery.
Planning is the design of a step by step approach to accomplishing a set-goal.
It is the ordering of one's priority in a bid to accomplishing given task.
It is a process of action in a quest to fulfil a dream, that is, you seat down to design a set of activities that will help you to accomplish a given task. You have to sit down to do it.
No one succeed by accident. It's been said by somebody that Success is a matter of luck, as any failure. Why are some people said to be lucky? It is because they have a sharper plan. Shallow men think of luck, but great men think of cause and effect. Zig-Ziglar said: 'any dummy can succeed, if he cares to know what it takes.' Therefore, it takes sound planning to make a success of your business endeavours.
WHAT MAKES A GREAT PLAN?
If you want a great product, you must understand the best raw materials for it.
What is that makes a great plan?
To answer the above, we must understand the best raw materials for what makes great plan. We must understand that no one reigns without the use of the brain. It is the use of the brain that establishes the reign of a man.
Every gain is a result of the use of the brain. It is the use of the senses that makes a star. If planning is designing a logical and rational approach towards accomplishing a given task or a goal, then we can tell what the raw materials are. It is THINKING or REASONING!
Reasoning is the principal raw material for very sound planning. And to reason, is to engage in the task of logical, rational and analytical thinking.
Every great planner, must be a great thinker. It is great thinking that makes great planning, because the principal raw materials required for sound planning is REASONING (that is, Strategic Thinking).
Adegoke, CEO of Beyond Media Consults, is a writer, keynote speaker, and poet. He has a wealth of countless articles. He can be reached on 08065088631 or adegoketolulope1022@gmail.com
PEPT Judgment: The Rape of the Judiciary?
By Eric Elezuo
At the end of such legal wars like the petition instituted by the Peoples Democratic Party (PDP) and its candidate in the February 23, 2019 Presidential Election, Alhaji Atiku Abybakar against the trio of President Muhammadu Buhari, the All Progressives Congress (APC) and the Independent National Electoral Commission at the Presidential Election Petition Tribunal, emotions are certain to flow. They are shock, indifference and celebration. Shock at the fact that the outcome was totally unexpected; indifference at the fact 'we know that was how it would end and celebration at victory.
While however, the first two were deeply experienced and expressed, the last was conspicuosly missing.
When the election results were declared on February 25, it was obvious to observers that the PDP and Atiku Abubakar would not let go. In the first instance, they had followed events on the cyberspace to know that more of Nigerians have lost faith with the Buhari administration, and were likely to kick him out via the ballot box. Again, the party and its presidential candidate had received a lot of goodwill from many prominent Nigerians. And so when the election results proved otherwise, tempers were let loose.
PDP and Atiku have alleged that massive electoral fraud were perpetrated in addition to intimidation by security operatives and the infamous use of 'server' which INEC claimed was non-existent.
In a unanimous decision by the five judges of the Appeal Court led by Justice Garba Mohammed, Atiku and PDP's petitions were dismissed 'in its entirety' as lacking merit, even as they decribed the evidence presented as 'a drop in the ocean'.
Atiku's case, which the APC described as a complete waste of time, was backed by 'verifiable' documents and loads of witnesses, with a claim that a server thus exist and that the process was marred by untold irregularities. But alas, the judgment of the five wise men, which took a whopping eight hours to deliver, cleverly dodged the obvious and made pronouncements which some described as voice of the respondent.
In reaction to the judgment, the two political parties said inter alia:
APC: "The APC congratulates the Judiciary for refusing to succumb to the opposition party's subterfuge. We note the painstaking efforts and thoroughness of the Justices of the Presidential Election Petition Tribunal in arriving at their decision. Today's judgment, no doubt, would go down in the annals of our nation as the longest and detailed, spanning almost 10 hours.
PDP: "Nigerians and the international community watched in utter disbelief when the tribunal ruled that one need not provide a copy or certified true copy of educational certificate such individual claimed to possess, contrary to established proof of claims of certification.
Among the 'landmark' judgments at the tribunal was the decision of the judges that attaching (academic) certificates to contest election was not necessary, quoting electoral laws, just as it informed that there is no difference between Muhammadu and Mohammed so long as there is a Buhari in it. This has no doubt left Nigerians gaping, wondering the motivation behind such judgment. It is known that once a letter in a name differentiates two documents, the documents are nullified and never tendered. It therefore, becomes an abberation for the judiciary to blatantly declare that there is nothing with Muhammadu being in one document and Mohammed being in another. Its other decision of calling to question the importance of certificates as a prerequisite for election also raises eyebrows to which a cross section of Nigerians allege rape of the law and manipulation of facts.
While the APC wallow in the euphoria of the court victory, it is important that a wholistic approach is employed to examine the extent the so called last hope of the common man has been raped or otherwise, and who actually masterminded and participated in the rape of the judiciary.
Food for Living: Separate Yourself from the Crowd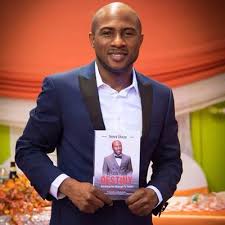 By Henry Ukazu
"Whenever you find yourself on the side of the majority, it is time to pause and reflect." — Mark Twain
Greetings Friends,
Of all the beauties of life, innovation sure stands out. As a concept, it has truly changed the way we live. Check out what a former American President, Barack Obama, said when Steve Jobs died: "Steve Jobs is one of the greatest American innovators – brave enough to think differently, bold enough to believe he could change the world, and talented enough to do it."
President Obama also stated that Steve Jobs changed the world we see.  It is on this premise we shall be discussing how we can separate ourselves from the crowd. In a nutshell, you can't expect to go far in life by just fitting in. 
As human beings, we are all unique; we are all made in different shapes, sizes, compositions, and genes. However, the most interesting part of our being is our lifestyle. In a different context however, life is about how we package ourselves. If you're in business, you ought to know how to make your product not only attractive but unique. If you're a marketer or sales agent, you must know how to use personal relation skill and emotional intelligence to sell your products.
Separating yourself from the crowd can be understood in different ways, but for the purpose of this article, we shall be looking at it from the vantage point of making not only ourselves unique but also our products. If you truly want to make a name for yourself, you have to separate yourself from the bandwagon. We live in a world where there are so many competitions and envy. This feeling is not only limited to individuals, but it is also applicable to business, leadership, field of academics, entrepreneurship, and family in general.
According to an African proverb, if you want to go fast, go alone, but if you want to far in life, go with a team. This is an indisputable fact which underscores the power of teamwork. However, there's a twist here, according to some schools of thought, the one who follows the crowd will usually go no further than the crowd.  This is true because sometimes, following the bandwagon might lead you to the wrong place/direction in life. Imagine driving a car on a highway, you'll always have the tendency to follow the popular route as opposed to the less-traveled route, but if you truly know where you are headed, you won't be bothered about the popular route of other commuters. That's simply how life works in the real sense. You simply have to carve a niche for yourself in order for people to take you serious.
Let's take the conversation a little further; if you take a look at the species of birds you'll notice that they all have feathers, but none can go farther than the eagle which is regarded as the king of birds because it can fly higher than other birds. The interesting thing about the eagle is that it takes its game higher when the needs call for it and it's not easily swayed by little things. This ability makes the eagle to focus more on important issues.
A distinguishing quality of every business or organization is the kind of value and services they offer. As the saying goes, there's literally nothing new under the sun. This is because you cannot really reinvent the wheel. Every business, organization, school, and the government has some level of similarity in what they are doing, the only difference is how they do it. For example, if you are in business, a critical skill to have is emotional intelligence. A lot of people lack empathy and this has led to the fall of many businesses, associations, and organizations. Whether you are in business, a teacher, pilot, or even a hotelier, an important question to ask your customers or guests is, what do you need; how can I help you? Always look out for them, in that way they'll know you are not only interested in their money but you are also interested in giving them value.
If you are in business, your ability to give your customers more than they require like using the double-platinum rule will go a long way to make your customers loyal and more trustworthy towards you. You can do this by giving value to your customers. Questions like, how are you feeling? How was your day? Take it easy, can go a long way to attract loyal customers. Every business has a secret; your ability to read the writings on the wall in addition to having the right strategy will go a long to make your product unique.  Potential employees also need this knowledge in order to be gainfully employed. In order to stand out, some students burn the midnight oil/candle, limit social outings, and the varieties of life which nature has offered them.
Furthermore, you have to separate yourself from the ordinary by working on improving yourself on a daily basis through learning new skills, trade, acquiring new certificate, and training, working on your talents and networking with the right people amongst others.
The question now is, how do you separate yourself from the crowd?
1.      Define Your Value
Think about the value and experience you are offering people. What do they see, hear and smell when they walk into your office or business area? Think about your target audience; Think about the vision and mission you will like to be remembered when your time is up on earth. By so doing, you'll be creatively making a name for yourself. You must define and differentiate yourself if you want to make a real impact, and also if you want people to take you serious.
2.      Define or Create Your Personal Ambition
Without a definitive personal ambition, self-branding will lack direction. Having a definitive personal ambition will ensure you do not build a controversial brand i.e. a brand contrary to your actions. To avoid this, you need to define your mission and roles in life. Consider your dreams in life and how you intend to achieve them. Then, formulate a goal that will encapsulate what you want from life. Secondly, have an action plan (mission) that will help you achieve your goal in life.
3. Consistency
You have to be consistent and proactive for people to take you serious. It's worthy of note that inconsistency is not consistent with the lifestyle of greatness. You can be consistent by setting a pace you can maintain. Once people know that you're sharing something unique and valuable consistently, they will show up in droves. However, that only matters if you keep it genuine.
4. Develop a Personal Balance Sheet or Score Board
Your scoreboard needs to put a few things into consideration: your goals, strategies, monitoring methods and feedback. It is meant to measure your day-to-day activities against your brand promise. In that way, you'll be keeping track of your performance.
It is not really easy to stand out in business or in life generally due to the many push back you may face, that's literally how difficult it is to be yourself. And as Ralf Waldo Emerson stated, "Do not go where the path may lead, instead go where there's is no path and leave a thread".
Conclusively, note that being unique can be challenging, but at the end, it will stand the test of time.
Henry Ukazu writes from New York. He works with the New York City Department of Correction as the Legal Coordinator. He's the author of the acclaimed book Design Your Destiny – Actualizing Your Birthright To Success.