Food for Living: Direction is Better than Speed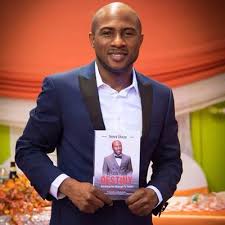 Greetings Friends,
I strongly believe we have adjusted to or settled well in 2019. We are in the second quarter of the year and gradually approaching the second half of the year. Some of us made resolutions early this year and have achieved some of our plans while working on the rest, while some of us are yet to achieve our goals. Regardless of where you are, just keep striving for success in addition to adjusting to the needs of the world. You can do this by learning, unlearning and relearning. According to Alvin Toffler "The illiterate of the 21st century will not be those who cannot read and write, but those who cannot learn, unlearn, and relearn." If you are yet to make an impact in 2019 in your business, academic or personal life, a pertinent question you have to ask yourself is am I treading in the right direction or am I just moving in motion?
Today we shall be discussing direction and speed and how it can affect our productivity in life both personal, academic, professional, social, business and life in general. The world is truly a small village where everyone is connected in one way or another. The interesting thing about this 21st century is the effect of digital technology. The world seems to be moving in a fast pace environment. The question you really want to ask yourself is, who am I? What am I passionate about? Where would I like to be or end up? What are my values, mission, and vision towards life? These are some of the questions we would be discussing in order to move ahead in life.
Direction basically means the management or guidance of someone or something, while speed is the rate at which someone or something is able to move or operate. Speed or movement often doesn't equate or lead to acceleration. What matters is how productive you are. This is because you might be busy doing nothing.  In order to appreciate this topic, you need to position your mind towards your vision. In your journey towards life, you need to ask yourself what do I want to achieve as a student, professional, or business owner.
Before we go into the meat of the conversation, I will like to ask you a question, are you happy where you are now? If no, are the action steps you are taking to achieve your goals taking you in the direction of success? If no, I think it will be right to examine the need to go back to the drawing board.
One of the greatest pain that can befall a progressive mind is investing your time and resources into a project only to discover that you had the wrong tools to execute the project. Just imagine if you are farmer planting your seed in a wrong soil or season. The effort can be likened to being a fruitless effort.
Furthermore, imagine yourself driving with a Global Positioning System (GPS), and you miss an exit due to speed or not paying enough attention to the direction. This singular act could lead to extra miles depending on the nature of the road. That's why it is very important to pay attention to details. If you will agree with me, driving is not an easy task because you need to be focused otherwise you'll miss the lights. For example, the green signals you to move ahead, the yellow signs signal you to be cautious while the red signs mean you have to stop. If you can comprehend this thought process, you should be in a better position to plan wisely.
We all know that to have a successful creative life, you need passion, perseverance, and grit. You need that drive deep within yourself that literally can't be without creativity, for without it, you may as well not exist. It's the same way writers feel about writing, or actors feel about acting. But then, they know the path they want to thread and end up in life all things being equal.
Accomplishing any major feat in life requires passion, energy, and sacrifice to truly succeed. Sometimes, you do what you have to do. For instance, if you are interested in a particular industry, common sense entails you do internships and volunteer in order to gain insight and experience in the industry.  I have seen people who took a cut just to learn a particular trade at the expense of high paying jobs waving at them. These are the truly great minds who know what they truly want in life. Let's take the case of the Former President of USA, Barack Obama, after his law school education, he had juicy appointments from Wall Street, he left those high paying jobs for community work which he's passionate about. It was during this time that that other great minds and interested persons saw his passion and heart for service. They not only nurtured him, but they gave him opportunities and believed in him. Today, the rest is history.
Every company or organization normally take stock of their products from time to time to examine their books and business to know if they are moving in the right direction as opposed to following the bang wagon. In the same vein, you have to ask yourself the same question(s) to determine if you are in the right path to our dreams, mission and vision in life.
As human beings, we are always in a haste to get things done. Some of us don't have the patience to go through the right training to get things done. This training involves preparation and examination to access how far we have come in life and where we intend to go.  In order to succeed in life, you need to be focused, you need to listen to great minds especially people who have gone through the route you want to embark upon. You also need people with insightful ideas for mentorship.
One of the greatest reasons why most people fail in life is because they fail to listen to advice. Some of them don't even evaluate their plan. Let's see the relativity and difference between direction and speed. According to Abraham Lincoln, "Give me six hours to chop down a tree and I will spend the first four sharpening the ax.  Abraham Lincoln is merely telling us about the importance of preparation in life. Isn't it true that failing to prepare is preparing to fail?
The direction you are heading is more important than the speed you are moving to get there, it makes no sense worrying about how long you are taking to achieve your goals. The point is, are you going in the right direction?
It is pertinent to note that there's no competition in life, we all walk at our pace and time. To truly succeed in any field of life, it's important to know your needs and when to do the needful. This is because failing to prepare is preparing to fail. You must know your niche, your audience and yourself, otherwise, you may hit the rock. According to Oyindamola Johnson, the Founder, and C.E.O of Elevate Your Game, "Don't let the "perceived" movement, success, speed, or achievements of others put you under any pressure, let you be in haste, or make you lose sight of your own progress and journey. In the race of life, there's no collective start or end point. Each one starts their own race at their own time and on their own pace. Someone running on a treadmill and another running a marathon are both "moving", one is, however, on one spot, while the other is accelerating".
So how do you stay on track and in the right direction?
§  Slow things down, and don't rush the process.
§  Don't compare yourself to others, focus on your goals. Don't get distracted by what others are churning out.
§  Don't be afraid to 'waste time' trying new things or making mistakes. It's part of figuring out what works for you and what doesn't, which defines your direction.
§  Set mini goals and revisit them regularly, but meet them in your own time.
§  If you find yourself stressed and overwhelmed then take a break. It's that simple. The world is not going to end if you miss a post or if a job is taking longer then you thought.
In summary, celebrate the small wins daily, be inspired by others, but own your race, story, journey and keep moving because at the end of the day, it is not how far, but how well.
Henry Ukazu writes from New York. He works with New York City Department of Correction as the legal Coordinator. He's the author of the acclaimed book Design Your Destiny – Actualizing Your Birthright To Success.
Enugu CP Orders Investigation into Fire Incident at INEC Office
By Eric Elezuo
The Enugu State Commissioner of Police, Mohammed Ndatsu Aliyu, has ordered a thorough investigation into the cause of the fire incident at the Independent National Electoral Commission's (INEC) office, at Obollo-Afor and the extent of damage.
The Commissioner gave the order via a statement issued and signed by the Command's PRO, ASP Daniel Ndukwe.
The statement reads in full:
Following a distress call received at Udenu Police Divisional Headquarters of Enugu State Command on 13/05/2021 at about 2140hrs, alleging that there was fire outbreak at the Obollo-Afor Office of the Independence National Electoral Commission (INEC) in Udenu L.G.A. of the State, Operatives attached to the Division immediately raced to the scene, while contacting Fire Service Office in the area to promptly put out the fire.
2. Preliminary investigation suggests that the fire, which was eventually put out before it could spread to other offices around the building, through the combined efforts of the State Fire Service, the Police and law-abiding citizens, may have been caused by power surge due to sudden power supply to the building.
3. Meanwhile, the Commissioner of Police, CP Mohammed Ndatsu Aliyu, psc, has ordered the cordoning off of the scene and launch of thorough investigation to further ascertain the actual cause of the fire outbreak and damages incurred.
Eid-el-Fitri: NAOSNP Felicitates with Nigerians, Sues for Peaceful Co-existence
…Commends security agencies for standing strong against insurgency and insecurity
The National Association of Online Security News Publishers (NAOSNP), a league of professional Journalists and security news publishers, has extended their heartfelt felicitations to the Muslim ummah as they celebrate this year's Eid-el-Fitri, calling for peaceful coexistence among Nigerians.
Speaking through a goodwill message, the Association's National President, Mr. Oki Samson, praised the Muslim faithful for a successful conclusion of the fasting period while urging them to at all times exhibit the teachings of Prophet Mohammed (SWT) which allows for peaceful co-relationship with their neighbours.
"It is with great joy that I express my sincere wishes on behalf of NAOSNP, to our Muslim friends, partners and readers as they celebrate this year's Eid-el-Fitri. I urge them to at all times portray the tenets of Islam which makes for peaceful coexistence among all and sundry," Oki noted.
He stressed that much as the country is in a volatile situation at the moment, all the prayers the faithful committed themselves to in the last one month of Ramadan will surely produce positive results in the days ahead.
While commending the efforts of the security agencies in standing strong against insurgents and insurgency, and protecting the lives and property of Nigerians, Oki said that there is need for all to redouble their efforts, and more importantly pursue the fight without fear and favour.
"We commend our security agencies and agents for their selfless efforts at stamping out insurgency in our midst, and making it possible for Nigerians to sleep with their two eyes closed.
"At this period of Eid-el-Fitri, the Nigerian public celebrates you and appreciates your efforts at keeping the country together," Oki said.
He further advised President Muhammadu Buhari to build more confidence and trust in the mind of the people as what the people need now is leadership that encompasses all.
"We also commend President Mohammadu Buhari on his efforts to provide purposeful leadership for Nigerians. We urge him to continue to create the desired atmosphere for Nigerians to peacefully co-exist," the President said.
He pledged NAOSNP's continuous support for the good and development of Nigeria and it's desire to uphold a just and free society, adding that as a body of distinguished security news publishers, NAOSNP is all out to see that Nigeria is the most peaceful place to be on earth.
"We at NAOSNP, as a league of distinguished security news publishers, pledge our continued support for the good of the nation and it's unity and will continually contribute our quota to see that top notch security is maintained in the country," Oki said.
Lagos LG Debate Pivotal to Improvement of Governance Deliverables in Lagos
By Kunle Lawal
Debates among electoral candidates are centerpiece of campaigns during elections, worldwide. As a result, more than 60 countries have developed a debate tradition, and civil society groups, NGOs and concerned citizens have been critical in making that happen.
Debates are pivotal in helping voters make informed choices on various levels of elections and encourage candidates to focus on policy issues.
The Electoral College Nigeria, a non-governmental organization which I lead as its Executive Director, has indicated its interest to conduct the Local Government debates in Lagos State.
I have also stated that the Local Government is the first handshake of democracy to the people and voter apathy in its election plus the poor accountability ratios of the tier of governance from the electorate spell why people are yet to feel the true impact of governance.
Last year, the Electoral college was responsible for hosting the Lagos East Senatorial debates at the end of the year with raving reviews from participants.
This year, we have mentioned that in conjunction with "Rate Your Leader", a digital democracy app that puts registered voters in direct person-to-person contact with their local decision makers, making them justify every decision they make and every penny they spend and making them truly accountable to the people they serve,
now available in Nigeria.
The Electoral College intends to host the LG debates after the party primaries. The College's commitment to democracy through civic education would be incomplete if the quality and presence of debates did not improve. The Electoral College intends to work in conjunction with LAISEC and other relevant non-partisan CSOs to deliver a debate that would involve the electorate, using the media available to different strata in the society.
If Lagos gets it right, it could trickle the progress across the nation and reiterate the College's commitment to politeracy (Political literacy) and it's target of educating over one million Nigerians before 2023.
Kunle Lawal is the Executive Director, Electoral College, Nigeria