Food for Living: How to Attract Success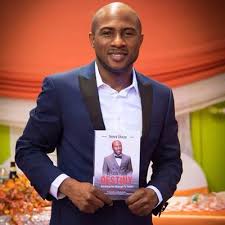 By Henry Ukazu
Dear Destiny Friends,
Success doesn't happen "to" you. It happens because of you. – Grant Cardone.
If there's one word that brings a smile to the face and joy to the heart, it is success. Nothing pleases any living creature more than success. Success opens doors, which in turn, attracts more opportunities. You will be celebrated if you succeed in any of academics, business, politics, sports, entertainment, marriage, religion, or in any field of endeavour.  When I published my first book, it opened many doors for me and introduced me to several great people and organizations that share similar interests and values.
It's sad however, to note that when the word success is mentioned, many people are quick to think of money. They fail to realize that it's one's value that brings money. If people don't know or hear about your accomplishment, product, service etc., how will they celebrate or reach out to you?
Did you know that success can be likened to a magnet? Yes, you can literally attract success if you mirror the lives of people who have succeeded. In the words of Napoleon Hill, "Success comes to those who are success-conscious." If you make progress with your life you will begin to attract success like a magnet. Nobody comes to you for no reason. When I embarked on the road to success, I was determined to meet every great person alive to talk about my book and interest in youth development just for them to support me. I didn't get any leads from them, the best I got was commendation, a handshake and picture. The moment I finally stopped chasing successful people and began to work on myself, I began to attract them into my life.
We all know what to do to succeed, but most times due to procrastination, fear, staying in comfort zone, setbacks, ignorance, lack of information, risk among others, we find ourselves still by the roadside.
Success means different things to different people depending on the industry. To a married person, businessman/lady, entrepreneur, academic, it means different things. The question we need to ask ourselves is, how do I attract success?
Just like there are many ways to kill a rat, there are also many ways to attract success. I will be sharing a few points that have personally helped me to attract opportunities.
The number one way to attract success in life is by investing in yourself. Investing in yourself entails adding value to your life. You can do this by reading, networking, volunteering etc. You must succeed first before people will believe in you. It is generally said success is not about where you are, it's about how you are! Some people can get to higher positions without having the requisite skills, knowledge and experience.
It is generally stated that 5% of the people who succeed attribute their success to accidental situations, another 10% of people who succeed are determined, while 85% attain success by way of human support. Basically, somebody somewhere recommended or gave them an opportunity.
One of the key questions anyone who wants to succeed must answer is, what do I want? Any determined person who wants to succeed must have a vision. Vision allows you to define in clear terms what you really want and what you don't want. Once you know what you want in life, you will be intentional and strategically informed on the work you need to do to get to where you want to be. Vision applies to all areas of life. Your vision defines your values, and your values attract your desired audience.
Another key component to attract success is by reading. Your personal development in life starts from reading. You can read about the success and failures of everyone. Reading is like travelling. You can read about countries and systems without physically being there. Read voraciously, when you read, your mind expands. Reading exposes your mind to the world. It makes you learn, unlearn and relearn certain things. With the invention of technology, there's hardly any information one can't find on the internet. According to Francis Bacon, "Reading maketh a full man; conference a ready man; and writing an exact man".
Value: The word value is understudied. Great minds who made great impacts in the world didn't do it because they felt like doing it, they saw a problem/need and went ahead to solve them, thereby made an impact. That's why the likes of Mark Zukerberg, Jeff Bezos, Henry Ukazu, and other great minds are globally celebrated.
While human beings can connect you to an opportunity, it is the value you provide that will determine how successful you will be in that position. Even before you are recommended for the opportunity, you must have an existing value to be referenced. Value is a currency which ought to be appreciated. When you provide the world with value, you will duly be appreciated.
In conclusion, if you want to attract success into your life, consider applying the above-mentioned points and see how your life will turn around.
Henry Ukazu writes from New York. He's a Human Capacity & mindset coach. He's also a public speaker, youth advocate and creative writer. He works with the New York City Department of Correction as the Legal Coordinator. He's the author of the acclaimed book Design Your Destiny – Actualizing Your Birthright To Success and President of gloemi.com. He can be reached via info@gloemi.com
JAMB Releases Timetable for 2024 UTME
The Joint Admissions and Matriculation Board (JAMB) has fixed January 15 to February 26, 2024, for the sale of its Unified Tertiary Matriculation Examination (UTME) application document.
This was made known in a statement issued by the JAMB spokesperson, Fabian Benjamin, on Wednesday, November 29.
Benjamin noted that the development was based on series of recommendations emanating from a two-day Information Technology (IT) and Management Retreat held between November 26 and 28.
Benjamin noted that March 7, 2024, has been slated for the 2024 Mock-UTME, while the main UTME would hold from April 19 to April 29, 2024.
He, therefore, advised candidates to print their examination slips from April 10, 2024.
The JAMB spokesman added: "Candidates are enjoined to take note of these dates and other advisories issued by the Board in relation to the administration of the examination.
"They are also to visit the Board's website www.jamb gov.ng for any other information."
Below is the 2024 JAMB schedule
2024 Jamb Official Timetable:
1. JAMB 2024 Registration Date 14th January 2024
2. JAMB Registration Deadline 14th February 2024
3. JAMB 2024 Registration Fee N4,700
4. JAMB 2024 Novel The Life Changer
5. JAMB 2024 Reprinting Date 29th April 2024
6. JAMB 2024 Mock Exam Date 20th April no 2024
7. JAMB 2024 Examination Date 29th April 2024
Palliative: Adeleke Approves Monthly Wage Award for Civil Servants, Pensioners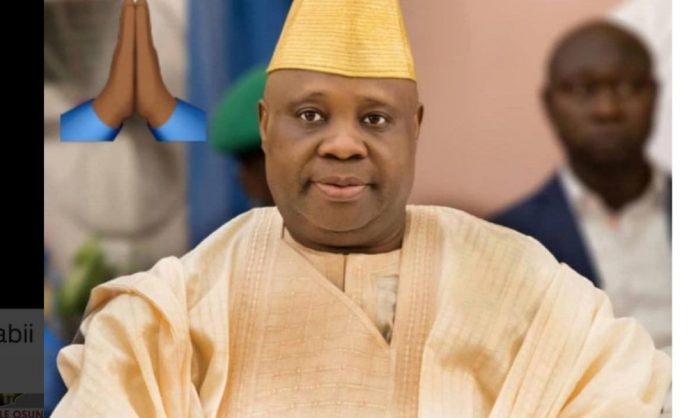 The Executive Governor of Osun State, Senator Ademola Adeleke, has approved the payment of wage award of N15,000 and N10,000 respectively to civil servants and pensioners in the state as a measure to mitigate the impact of subsidy removal.
The Governor, in a statement signed by his spokesperson, Mallam Olawale Rasheed, stated that the action was in continuation of his avowed commitment to workers' welfare and a fulfillment of his pledge for the gradual rollout of palliative measures to cushion the effect of subsidy removal.
"On the first day of my second year in office, I unveil this wage award and reaffirm our five point agenda which has workers' welfare as number one item," Governor Adeleke noted.
Governor Adeleke's approval was conveyed in a circular issued by the Ministry of Human Resources and Capacity Building, disclosing that workers in the service of the state will get a N15,000 wage award while pensioners will receive N10,000.
The circular which was signed by Sunday Olugbenga Fadele, a Permanent Secretary in the Ministry, noted that the wage award will run for six months, beginning from the month of December.
"Sequel to the negotiation meetings and interactions with labour movement in Osun state, including the representatives of Nigeria Union of Pensioners, the Governor of Osun State, His Excellency, Senator Ademola Jackson Nurudeen Adeleke, has approved the monthly payment of N15,000 to each active worker and N10,000 to each pensioners in Osun state as palliatives to assuage the pains being experienced as a result of removal of petroleum subsidy by the Federal Government of Nigeria. The payment, as approved, is to commence from the month of December, 2023 for a period of six (6) months," the circular reads in part.
"While acknowledging and appreciating the understanding of Osun state workers and pensioners for their show of understanding regarding the efforts of the State Government in the last one year to improve tremendously on their welfare, being the first on the 5-point Action Plan, the present administration will continue to ensure its commitment to the welfare of workers are met at all times.
"It is expected that this gesture of government will spur workers in the State to be more diligent and committed to their duties."
2023 Media Awards: Nestlé Announces Close of Entries
Makers of quality beverages and other household items, Nestlé Nigeria, has announced the end to submission of entries for the 2023 Media Awards.
A statement from the Corporate Communications and Public Affairs department, and signed by Victoria Uwadoka, stated that "The highly anticipated Nestlé Nigeria Media Awards 2023 promises to be an exciting edition with an impressive 118 submissions received from a broad range of the media at the time of the official closing of entries on
November 16, 2023."
Victoria Uwadoka, who is the Corporate Communications and Public Affairs Manager, said, "I want to thank all the participants who have submitted the diverse range of entries, showcasing outstanding creativity and professionalism within the Nigerian media. As the stellar panel of judges commences the process of carefully evaluating each submission to determine the most deserving recipients, we eagerly anticipate the announcement of the finalists at the 'invitation only' award event early in December 2023."
She maintained that the Nestlé Media Awards 2023 ceremony promises to be an elegant celebration of vibrancy, innovation and excellence in the Nigerian media in 2023.
Finalists and winners will be announced in the coming days according to statement.