Food for Living: Requirements for a Journey to Success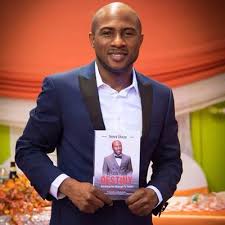 By Henry Ukazu
Dear Destiny Friends,
There's obviously nothing as sweet as success. Just name it; giving birth to a new baby is a success; passing an exam is a success; getting a promotion is a success; publishing a book is a success; celebrating 10, 20, 30, 40, 50 years of marriage is a huge success; setting up a business which runs like an institution is a success; winning an election as well as leaving a legacy are success stories. Feel free to add yours.
The journey to success is not an easy route though, it comes with its own challenges. But one thing is certain, there are universal principles of life that are applicable to success. You can't have genuine success without having a track route to follow. For instance, to attain success, you must plan; you must experience challenges along the way which makes you to adjust your plan; you must work very hard and smart, and this entails sacrificing your time, your sleep, reading, and networking with the right people and organization.
A critical area of success I will like to discuss today is discipline. Without discipline, it will be difficult to achieve success. Discipline plays a major role in success. In fact, it will be right to say that the hallmark and foundation for success can be attributed to discipline.
Discipline is doing whatever you are supposed to do irrespective of the circumstances. For instance, if you are determined to reduce weight, you might decide to spend at least fours hours every week at the gymnasium. You may even decide to do a 30 minutes daily exercise at a conductive time that works for you during the day.
Personally, I exercise daily between the hours of 4:30 am- 4:50 am every day. This is a routine that has become an intrinsic part of me in the last month. Prior to that, I just do 100 push up in the morning and 100 push up at night. This is because I am passionate about my health. I have been drinking two glasses of water every morning when I wake up from sleep for the last 10 years. Now, this has become an integral part of me because if I don't drink water, it will appear to me I'm missing something.
In understanding the concept of discipline as it relates to success, I will like to shed more light on the concept of well-being. This is because discipline and well-being work together. While discipline entails working on a planned routine in order to achieve a set goal, well-being is knowing when to take it easy.
Let's take it a little bit further. Well-being is knowing when to be disciplined and when not to be disciplined. Well-being is the common sense of discipline. While discipline is for a season, well-being is for all seasons. Let me share a practical example. While I always exercise every day regardless of circumstance, I do know that my health and well-being are more important than any goal I want to achieve. That's why I said, discipline is for a particular season when your health is in good shape, but your well-being is for all-season provided you are in good condition.
Another aspect of the journey of success worthy of mention is mentor/coach. In your journey to success, you need the guidance and experience of worthy coaches who have gone ahead to attain similar success. According to a philosopher, if I have attained success, it is because I stood on the platform of those who have attained that height. It should be noted that there's nothing like self-made. Self-made is a false illusion we believe. Even if you're talented/gifted or skillful in a particular industry, you'll strongly agree with me that you'll continue to improve yourself, and improving yourself entails practicing, and practicing entails having a coach.
Let's take the case of study of some of the greatest and talented planners, Lionel Messi, Christian Ronaldo, Abide Pele, Augustine Okocha, Kanu Nwankow, Diego Marodona, Zinedine Zidane amongst others. These great players were all skillful and talented, but they still had to undergo numerous sections of trainings from their coaches in addition to personal training.
Let's take another case. Usain Bolt is currently the fastest athlete on planet earth today with a record of 9:58 in the 100m and 19.19 in the 200m race. But it's interesting to know that Usain was eliminated in Athens 2004 Olympic during the first round, but today he holds the record of the fastest record on earth in the 100m and 200m men's race. The moral in this case is that though you are talented and gifted, you must continually commit to process by refining your gift in order to be valuable otherwise you will remain ordinary.
In one of my articles, titled Mentors Are Life Savers. I mentioned the value and importance of mentors. The reason I'm stressing about mentors here is that you cannot reinvent the wheel. According to an African proverb, "if you want to go fast, go alone, but if you want to go far, go with a team". The value of mentors is priceless.
In the journey of life, you need accountability partners, and mentors/coaches can serve as accountability partners in order to reach your optimal capacity. Mentors/coaches can assist in facilitating your journey to success, and will provide you opportunities which ordinarily might take you years to attain if at all, you can ever attain them.
When you decide to do things yourself or your own way, you will only operate within your limits of understanding. There are high and low principles of life. Mentors/coaches help in showing you the high principles of life. Here are four benefits of having a mentor by Udo Okonjo: Your mind will be transformed, mentors will elevate your actions and performance, they will accelerate your results, and finally, they will help you to maximize your life by reducing the grinding and hustling of life.
In your journey towards life, some of the action plans you need are: awareness, action, accountability, and commitment.
Awareness is like information. It broadens your mind, it gives you the experience to navigate through life by making the right choice. You need to take action. Action can be fast action, correct action, and mega action. To understand these concepts, you will have to attend my private masterclass or coaching session. Without action, your dreams, visions will never see the light f the day. Talk is cheap, you can say and dream whatever you like, but without taking action, they will never see the light of the day. Therefore, it is imperative you list the action or steps you need to take to get to where you want to be.
True success entails being accountable either to oneself or to somebody else. See more insights on mentors and coaches above
You need commitment. You must be willing to pay for your personal growth, financially or otherwise. You must be consistent, in your thoughts, words, and actions/deed. You must be intentional and deliberate in whatever you do. You must take strategic steps to actualize your success by studying the works of people who are more experienced than you in that industry. Read their books, attend their events. There is so much information to gain from them because all information can't be in one source. Endeavour to meet these people in person if possible, and if given the opportunity, make sure you prepare ahead of time by way of reflecting on important questions and conversations you will like to have with them.
In conclusion, in the journey to attain success, there's nothing like overnight success and there's nothing like luck. Just know that life involves a process, and true success is a product of process.
Henry Ukazu writes from New York. He's a Human Capacity & mindset coach. He's also a  public speaker. He works with the New York City Department of Correction as the Legal Coordinator. He's the author of the acclaimed book Design Your Destiny – Actualizing Your Birthright To Success and President of gloemi.com. He can be reached via info@gloemi.com
Appeal Court Overrules Judgement Against Zenith Bank, Fines Real Integrated
After several months of legal tussle between Zenith Bank Plc v Real Integrated & Hospitality Limited and State Universal Basic Education Board (SUBEB) Gombe State, a three-man panel in the Court of Appeal sitting in Lagos led by Justice Muhammed Sirajo in Appeal No:CA/LAG/CV/262/2022 – have unanimously upturned the Lagos State High Court judgment of Justice O. O. Abike-Fadipe over claims that; on March 8, 2022, there was a breach of contract because on October 7, 2011, Zenith Bank refused Real Integrated to withdraw from its Account No. 1012465427. In her judgment, she directed Zenith bank to pay an interest of 15 per cent per annum on the N872,780,522.84 from May 17, 2011, when the advanced payment guarantees expired till judgment and thereafter at the rate of 10 per cent per annum until final liquidation
Through Zenith Bank's team of counsel led by Prof. Fabian Ajogwu, SAN and Mr Sylva Ogwemoh, SAN, the bank challenged Justice O. O. Abike-Fadipe's decision of awarding N2,500,000 as the cost of the action in favour of Real Integrated. The legal team via valid argument backed by proofs argued and sought an order setting aside the lower court decision on the ground that it acted in full compliance with its contractual obligations in line with the Advanced Payment Guarantee (APG) contract and that the trial court was wrong. The Court of Appeal, in a unanimous decision on November 23, agreed with the bank's submission and resolved all the issues raised in its favour. It was gathered that; the 1st Respondent, through its Counsel, E.O Jakpa, argued that the bank breached the contract while SUBEB Gombe State did not contest the Appeal.
Apart from the appellate court setting aside the judgment of Justice Abike-Fadipe, the judge also awarded a cost of N200,000 against Real Integrated & Hospitality Limited and in favour of Zenith Bank. The appeal court further stated that the lower court judgment was upturned on the ground that the trial court was wrong to have presumed that the bank withheld the full account statement of Real Integrated in the light of Exhibit C6 (the comprehensive Statement of Account of Real Integrated), which was tendered by the bank for a limited purpose, adding that there was no need for the lower court to have invoked Section 167 (d) of the Evidence Act, 2011 against the bank.
Port Harcourt-Based Engineer Wins House in Glo Festival of Joy Promo
A Port Harcourt-based Mechanical Engineer, Ola Owonifari Joseph, has emerged as the winner of the second house in the ongoing Glo Festival of Joy promo.
The 49-year-old Joseph on Friday received the keys to his new apartment from the Speaker of Rivers State House of Assembly, Rt. Hon. Ikuinyi O. Ibani, supported by Globacom officials.
An overly elated Joseph, declared, "it's a miracle and I still can't believe it. Glo is our family network; we communicate all the time and even with our family friends on Glo lines. I remember loading credit and data recently when the last subscription expired and after that, I opted in to join the promo. I was not expecting anything soon but yesterday morning I got a call from a Glo officer, who after a series of questions told me that I won a house. I was shocked."
Prodded to speak further, the Ekiti indigene explained: "I was just planning on how to develop my plot of land gradually, and lo and behold, Glo showed up and made me a house owner. This prize is for me and my family and we are moving in immediately. God bless the owner, the management, and the staff of Globacom. They will continue to grow from strength to strength. I am overwhelmed with joy".
The Speaker of Rivers State House of Assembly, Hon. Ikuinyi O. Ibani lauded Globacom for bringing joy and happiness to Nigerians through the Festival of Joy promo.  He said, " Globacom is giving a home to the homeless and this is one of the best things you can do to help anyone in life", adding that, "what Globacom has done today deserves commendation and is worthy of emulation, especially by other telecom companies in Nigeria".
The Regional Manager of Globacom in Port Harcourt, Mr. Augustine Mamuro, noted that the company was glad to see the joy on the faces of lucky winners as they receive amazing prizes across the country.
"From the Garden City of Port Harcourt, the festival of Joy promo train will move to other cities including Lagos, Lokoja, Yola, Calabar, Kano, Enugu, and Makurdi where prizes will be presented to winners in these locations. A total of 20 houses, 24 brand new cars, 100 generators, 200 sewing machines, and 1,000 rechargeable fans will be given out in the promo", Mamuro explained.
He urged Glo subscribers to dial the dedicated short code *611# to opt into the promo and keep recharging (voice and data during the promo period) to be eligible to win the prizes on offer.
The event, which had the representative of National Lottery Regulatory Commission (NLRC), Port Harcourt office, Mr. Walson Dambo present, also had in attendance the Chief Whip of Rivers State House of Assembly, Hon Evans Bipi, Deputy Chairman of Okrika Local Government, Hon. Obed Tamuno, and Nollywood icons such as Victor Osuagwu and Francis Duru.
Food for Living: The Relationship Between Prayer and Work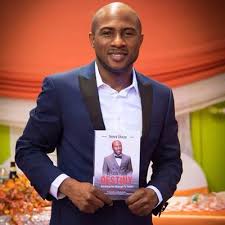 By Henry Ukazu
Dear Destiny Friends,
Pray as if everything depends on God; work as if everything depends on you." – Saint Augustine
As we are gradually approach the end of the year, it is pertinent to examine how we have fared thereby ascertain where we got it right and wrong, and take take steps to make an improvement. A good way to know if you have fared well is by checking the results of all your actions and activities. This, in other words, means to consciously take stock of our products, services and life in general. Taking stock applies to all aspects of lives cutting across business, academic, family, government, personal and professional development. Regardless of any sector or industry you find yourself in, what people want to know is what you achieved while working there; that's one way to access your value.
This informs the reason most people go all out to prove themselves during their probation periods. However, before you can produce results, you must understand what is needed wherever you are. You must also understand the power dynamics and how office politics is played. This will enable you to work smart.
There is a relationship between praying and working. Prayer has its role and so does work. It is important to note that you cannot succeed without praying for success, and you cannot also succeed without working. Both work hand in glove.  According to Dr. Yomi Garnett, an accomplished ghost writer, "While prayer releases God's favour, work unleashes the force of man. When God's favour collides with your force, the extraordinary in you manifest".
Therefore, you must work for everything you pray for, and pray for everything you work for. This means that for you to see the fruit which you have been promised, you must till they soil.
When you pray and work, you attract opportunities. Opportunities don't literally come to you; you have to attract it. The mistake some people make is praying or asking people to do for them what they can do for themselves. It is important to note that nobody will assist you if you are not willing to assist yourself.
Did you know that work is a form of prayer? Yes, because when you work you are praying for a cause to take effect. According to Late M.K.O Abiola, "prayer is a work in action".
For you to succeed in any establishment, you need an element of spiritual and physical blessings. Spiritual blessings can be prayers from your creator, parents, mentors, or even superiors, who have accomplished and distinguished themselves in the field. You cannot overrule this part. You might argue some wealthy men succeeded without the spiritual factor, well, what you fail to understand is that spiritual blessings come in various kinds. It can be positive or negative. For the purpose of this article, I will focus on the positive aspect.
Sometimes what we must understand is that when you see people who have truly succeeded in life, you don't know the kind of seeds they have sowed in life. Maybe they have sponsored many people in schools, paid bills for men and women in hospitals, built infrastructural facilities etc. All these philanthropic acts may have generated a lot of goodwill prayers without the person knowing. That's why sometimes, we don't know the prayers that will be answered. Again, that is why it is always good to be good.
In conclusion, you have to be intentional with the kind of prayer you pray, and the kind of work you do.
Henry Ukazu writes from New York. He's a Human Capacity & mindset coach. He's also a public speaker, youth advocate and creative writer. He works with the New York City Department of Correction as the Legal Coordinator. He's the author of the acclaimed book Design Your Destiny – Actualizing Your Birthright To Success and President of gloemi.com. He can be reached via info@gloemi.com