Food for Living: Skills for Life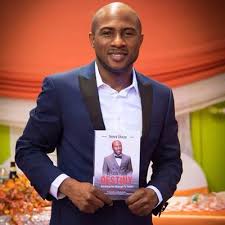 By Henry Ukazu
Greetings my friends,
We are currently living in the 21st century, regarded as the jet age. Progressive minds have admonished us not to compete with other people, rather we should compete with ourselves by distinguishing ourselves. The question we need to ask now is; how do we compete with ourselves? We distinguish ourselves by having the right skills. Just like information, education and our network sets us apart, in the same way, our skills sets us apart from our contemporaries.
Last week, I wrote on The Effect of Digital Age of Innovation and how it has influenced a lot young minds to believe that skills are of more relative importance than formal education in our contemporary society. This article seeks to shed more light on how we can maximize our skills.
This article is for progressive minds.
One of the qualities of a leader is the ability to bring out progressive change to the life of the people and the society in general. According to Quincy Adams. "If your actions inspire others to dream more, learn more, do more and become more, you are a leader". One of the ways a leader can do this, is by being skillful. During the course of this article we shall shed more light on how we can apply skills to profit our business.
Skill can be defined as an ability and capacity acquired through deliberate, systematic, and sustained effort to smoothly and adaptively carryout complex activities or job functions involving ideas (cognitive skills), things (technical skills), and/or people (interpersonal skills).
There are different types of skills, but we shall focus on hard and soft skills:
Hard skills are skills we learn in classrooms such as Accounting, Law, Medicine, among others. They are measurable unlike soft skills which one learns while at work and through interpersonal relations like leadership, empathy, time management and communication. We shall be focusing more on soft skills.
Communication Skills:
Non Verbal: This skill doesn't involve speaking. It's mainly applied via body language. Your ability to read in between the lines is very helpful.
Listening: This is the master skill of all soft skills because it is the foundation of all informal skills. I call it the mother of all learnable and acquired skills. You can only learn in life if you pay attention. You need this skill in order for you to learn and apply all skills.
Clarity and concision: In communication, you need be as concise and clear as possible. Never have you allowed anyone to assume what you are trying to say.
Verbal Communication: Sometimes it is good to speak and write depending on what is needed. Either way, you need to be coherent for people to understand your message, otherwise there will be no communication.
Organizational Skills: This skill is applied in both cooperate and personal life.
Time Management: Failing to prepare is preparing to fail. This skill is in high demand by employers because they need employees to achieve more within the shortest period of time. Your ability to use this skill will set you apart from your contemporaries.
Decision Making: As a leader, you should be able to use your intuitive knowledge to make prompt decision when the needs calls for it. This is an uncommon skill which very few people have.
Delegation: A true leader knows how to delegate duties/authority as the case may be in order to complete a specific task and thereafter give accolades to such staff or team. This skill helps to reduce pressure on the leader.
Planning: In any progressive organization, they have a blue print for whatever they plan to do. They forecast the needs of the clients and the world and work towards meeting their needs.
Leadership Skills:
This is the mother of all skills. I call it the hallmark of all skills. As a leader, you have the responsibility of leading your peers and followers. This task can be hard, but it takes humility, love, and understanding to relate with people.
Feedback: You are required to provide feedback to your leader or peers when you are working on a project. This helps to foster team work. Feedback helps in keeping employees or target people in loop of the actual situation of things so that everyone will be properly guided on the most updated information.
Responsibility: This is the second most important skill any rational and progressive being can have. The world is truly governed by perception. Nobody relates or does business with an irresponsible being. If you are serious about making an impact in life or in business, you need be responsible. For some of us, our name is the only thing we have. This is because your reputation is what people think about you, but your character is reality who you are.
Flexibility: Every rational person must be flexible. As a leader, you must be able to understand the direction the world is moving towards to. You should also learn how to bend as opposed to breaking to fit into the needs of the company or organization especially if you don't agree with their thoughts. For example, if you are having a Board meeting, most decisions are done by the Board of Directors. Be advised, you have to know when to take a stand from your colleagues and when you have to work with them. You need wisdom in order to decipher when to swing the pendulum.
Commitment: Anywhere you find yourself, always know that your word is your bond. I recently told myself; I will commit to what I can do and supposed to do as opposed to what the society wants me to do. This skill is hard to maintain because as human beings, we may experience many disappointments. The moral about commitments is that, it goes a long way to show how responsible and proactive you are.
Computer Skills:
This is one of the resourceful skill that is in high demand in the world today. Information and Communication technology has truly shaped the world. There's hardly any company that will employ any individual who doesn't have basic computer skills such as Word processing, excel, power point, publishing, and outlook. You need to be computer savvy in order to do a good presentation, be a computer analyst, and a good system administrator.
Social Skills:
This is another skill that is in high demand. There's a saying; knowledge is of two kinds, its either you know the answer or you know where to find it. The same notion is applicable when working with people. According to Robin Sharma, "the business of business is human relation, but the business of life is human connection". As a social being, your ability to relate with people is very important. This social skills transcends hard skills because it is the connection to all social skills. With the right social skills in place, you can network with the high and mighty.
Empathy: Empathy literally means showing concern and understanding to the feelings of others. As human beings, we go through situations, but how we react to those situations defines us. Sometimes stressed people are not concerned with the materials things that is given to them, they just want to feel the presence and care of anyone around saying "I hear you and I am with you on this". This is an uncommon skill to have in real life. Most times, it is applied by selfless people who have a humanitarian heart of service.
Team Work: Empathy is a skill that is need in a work environment. As human beings, we are all wired in different ways and as such we learn in different ways. Some of us learn fast while some needs more time and attention. A great way to assist people when working in a group is by working together to get the work done.
Patience: Patience is one of the most priceless virtue. I call it the virtues of all virtues. We all need patience when we are dealing with human beings because human beings are the most difficult specie to deal with. We are naturally complicated. If you are in relationship, you need to accommodate the excess of your partner, if you are working in a professional environment, you need to tolerate in addition to dealing with some unprofessional work ethics of human beings because they will in one way or the other show what they are made of.
Trustworthiness: Trustworthiness is also similar to being responsible, although, it's narrowed to a specific trait. It should be noted that nobody does business with anyone they don't trust. As social beings, our customers are our most treasured asset after our name/product. Trustworthiness, does not only relate doing your fair share of the business, it also relates to how you relate with other people who can say a word about you and your product in addition to giving a review about your product.
Life Skills:
Life skills can be simply be regarded as the skills you need to live in the society. Personally, I think all skills originates from life skills because if you have life skills in your pocket, you can simply bring it out to solve any challenge facing you. I liken life skills to common sense. This is because with common sense, you don't need hard formal knowledge to solve any problem. All you need is to think and reason. Isn't it true that common sense isn't common? Let's see how common sense works with life skills.
Problem Solving: We face challenges daily at work, in our personal life, community etc. Being able to solve this problem entails caution depending on how sensitive it is. Problem solving is one of the most valuable skill employers' love due to the friction that normally arises at work. This skill is normally used to diffuse problems in amicable and friendly manner to create a conducive work environment.
Handling Criticisms: How you handle criticism speaks volumes about you. Very few people know how to handle criticisms. Great men who think out of the box appreciates criticisms because it helps them to know what they are missing and how they can improve especially as it relates to their business. According to Uche Okorie, a maritime attorney, "When you are criticized objectively, examine it. If it is untrue ignore it. If it is unfair, rest the temptation to be irritated. If it is ignorant, just smile, If is justified, then it is not criticism, LEARN FROM IT".
Adaptability: The ability to adapt to life is a life skill especially when you are in a new environment. As advance human beings, we have the ability to adapt to almost any condition or situation we find ourselves in. This skill is mainly used by strong minded people who normally turn out to be champions and great achievers. Adaptability is an emotional skill which only strong willed people maximize in order to produce results.
Resilience: The last but not the least of all skills is resilience. This skill is similar to adaptability, but the only difference is that it pushes harder in the sense that when you are not able to adapt, you are faced with either accepting the status quo or strive to try and try again without giving up. Without resilience, we wouldn't able to achieve more in life. Nothing good in life comes easy. We succeed just because we are disciplined and push ourselves. Personally, churning out articles of this nature every week is not easy, but I have resolved to do it because I love and learn from it.
In conclusion, I do know there other skills life out there, I just thought is nice to share this skills with you. I hope they have been able to inspire and guide you. I wish you well in your endeavors.
Henry Ukazu writes from New York. He's the author of the acclaimed book Design Your Destiny- Actualizing Your Birthright to Success. He works with the New York City Department of Correction as the Legal Coordinator. He can be reached via henrous@gmail.com
Ebonyi and Tales of Violent, Mysterious Deaths
By Eric Elezuo
As many that has been to Ebonyi State, especially the capital, Abakiliki, has had one term of endearment or another to describe the governor, Mr. Dave Umahi, for his wonderful works and foresightedness. However, in the midst of the sure footed development sweeping through the state, a lot of uncanny scenarios are reported on a daily basis of violent deaths, sometimes involving very close members against one another.
Earlier in the week, the lifeless body of a nursing mother, one Mama Ebuka, was found inside a gutter in Abakaliki, the Ebonyi State capital.
It was gathered that the woman, until her death, was nursing a two-week-old girl, whom she gave birth to on January 1, 2020.
Mama Ebuka's partially burnt body was found inside a gutter around the Enugu North Transport Company park at the VANCO area of Abakaliki.
Investigation revealed that the woman, who was a Catholic, left home for Mass on Sunday, but did not return.
The incident, it was learnt, led her husband to report his wife's disappearance at the state police headquarters.
Over the weekend, it was reported that a widow, Nkechi Ezaka Ucha, and her lover, Ifeanyi Nwokwu, were discovered to have been killed by an unknown assailant with their corpses locked inside a room to decomposing stage.
The incident, which happened in Umuezeoka Umueze Ezza-Effium in Ohaukwu Local Government Area of Ebonyi State, threw the area into panic as it was suspected that their killing was linked to infidelity.
Nkechi and Ifeanyi's decomposing bodies were discovered by neighbours following fowl stench emanating from the man's room, where they were locked.
An insider described the development as worrisome, saying it was not the first time such ugly incident will occur in the community.
Hear him: "Sometimes last year, a similar incident happened where armed robbers killed a young man in this same Umuezeoka Umueze community and till now the perpetrators of this heinous crime have not been brought to book.
"The spate of killing and armed robbery activities in Umuezeoka Umueze in Effium Autonomous Community has reached an alarming proportion.
"So many of our illustrious sons and daughters can no longer visit home because of the fear of the unknown.
"Our aged fathers and mothers have been living at the mercy of this terror men.
"I am pleading with the Inspector General of Police, Mohammed Adamu, and Ebonyi State Government to please come to our aid as our people can no longer sleep at home and those of us who are in the cities cannot come home because of cases of similar nature."
Funnily enough, the killing spree is not limited to Umuezeoka Umueze community.
It was also reported mid December that a 29-year-old man, one late Boniface Nwoha, a native of Amike Aba community in Ebonyi local government area of Ebonyi State was killed by unknown gunmen. It was learnt that he was murdered at a drinking joint where he had gone for relaxation.
It was gathered that the victim had a quarrel with some persons in his residence at Amike Aba, which resulted to fight and wounding of some persons.
Investigation further revealed that the victim was killed following a reprisal attack by his opponent.
When contacted, a family member of the deceased who spoke unanimity, said he received a call around 9:25pm from an unknown person who informed him of the incident, but before he could get to the location, men of the Nigeria Police Force had already taken his corpse away.
He accused one Ekpenyi of masterminding the killing, adding that the suspect was a leader of the gang that attacked his brother.
Again, seven persons were said to have been arrested in connection with the murder of a 25 year old man, Ndubisi Nwali.
According to the News Agency of Nigeria, the victim hailed from Effium, Ohaukwu Local Government area of the state.
The development heightened tension between the Effium and Ezz-Effium communities of the council where the assailants are suspected to come from.
DSP George Okafor, the Command's Public Relations Officer, said the victim's cousin, Uchenna Ochika, reported that the victim visited him on Sept. 22. 
Ochika alleged that the victim was shot by unidentified gunmen after he saw the victim off.
"The cousin said when he arrived at the shooting scene, he saw six boys running and the victim still writhing in pains and he mentioned the names of those who shot him.
"The victim was quickly rushed to the Sudan Missionary Hospital, Effium, where he later died, though we have arrested seven suspects in connection with the murder.
"The state Commissioner of Police visited the area, interacted with stakeholders and deployed several officers in the area.
"The fear of reprisal attacks has forced people to abandon their homes," he said.
The PPRO said preliminary investigations showed that the problem was caused by a committee set up by the council's Caretaker Committee Chairman, Clement Odaa, to safeguard forest reserves in the area.
"We learnt that the chairman gave arms to the committee members which is illegal."
In addition, a 38-year-old man, Simon Ozibo, was remanded in a correctional facility for murdering his mother, Mrs Felicia Ozibo.
It was gathered that the suspect committed the crime on Thursday, November 14, 2019, at Iziogo community in the Izzi Local Government Area of the state.
The accused allegedly murdered his mother in the presence of his wife with a cutlass and shovel when she came to his house to visit him.
In his confessional statement, Simon said he had always seen her as being responsible for his ugly experience in life.
He added that he was in the habit of smoking India hemp, but maintained that on the day of the incident, he was not under the influence of drugs and alcohol.
The accused was arraigned on one count of murder.
The police prosecutor, Eze Ndubuako, told the court that the offence was punishable under Section 319(1) of the Criminal Code, Cap. 33, Vol. 1, Laws of Ebonyi State of Nigeria, 2009.
In yet another development, a 16-year-old boy, Ifeanyichukwu Ejeh, living in Ndiogodo Idoko village, Ishieke community clubbed his father, Michael Ejeh to death.
Ifeanyichukwu, who is an SS2 student of Community Secondary School, Mbeke in the area, was said to have hit the father severally with a pestle when the father was asleep shortly after a misunderstanding between them over N1,000 money given to the boy to buy things and cook for the family but which he allegedly used to settle financial requirements in his school.
He thereby committed an offence punishable under section 319(1) cap 33 vol. 1 laws of Ebonyi State of Nigeria. Ifeanyi was arraigned in charge No MAB/105/2017 before an Abakaliki Magistarte court.
While in the dock, the boy, who pleaded for leniency, blamed his act on a spirit attack. He said he was reading his book in their compound when something suddenly came over him and asked him to kill his father.
He said he regained his senses after committing the crime and saw his father laying in a pool of his own blood.
But wife of the deceased, Mrs Mary Ejeh a Cross River-based business woman, who admitted she was not around when the incident occurred, said the deceased gave N1, 000 to the suspect for cooking but he used it for his school expenses which annoyed the father, leading to a heated argument between the deceased and his son.
As if that wasn't enough, a 26-year-old man, Christian Nweke, was remanded in a correctional facility for beheading a two-year-old boy, Onyedikachi Nwali.
The suspect allegedly beheaded the two-year-old boy and drank his blood, while the mother went to fetch water from the stream.
It was learnt that the suspect, who confessed to the crime, was a barber in Onitsha, Anambra State, and was allegedly suffering from chest pains, until he was brought to the Church of Christ Mission, Ugbaenyim Ezza, Umuhuali community, in the Ishielu Local Government Area of Ebonyi State, where the boy and his parents were seeking spiritual help.
Asked if he was a ritualist or sent to kill and suck the blood of the boy for money rituals, the suspect said, "No. I'm not a ritualist. Nobody sent me to kill anybody. But I noticed that since the prophetess of this prayer ministry prayed for me, a lot of things have changed and I no longer reason right."
It was alleged that the suspect committed the crime on December 13, 2019, at the premises of the Church of Christ Mission, Ugbaenyim Ezza.
Mr Chinasa Ogbaga, a native of Egwuagu Okpuitumo Community in the Abakaliki Local Government Area of Ebonyi State, is not left out in the malady of mindless killings as he was said to have butchered his two children and left one half-dead.
The accused person, who was said to have committed the act on a Saturday night when villagers and other family members had gone to bed, allegedly took the children to the bush one after the other and slaughtered them.
Names of the two slain children were given as Chikamso Ogbaga, a six-year-old boy and Chizaram Ogbaga, four-year-old girl, while the third, who was lucky to have been rescued half dead, is Emmanuel Ogbaga, a two-year-old boy.
The list of the mindless killings is endless. Do we talk about one Chimezie who killed his father because of cooked yam or the woman who murdered her two children or even the five who were not only killed but beheaded.
The police unfortunately seems helpless in most situation as their function has been confined to confirming the incident as the state Police Public Relations Officer, DSP Loveth Odah, and her boss, the Police Commissioner have been known to answer in recent times.
"We are aware of the matter and the police are investigating it," has become the language after every bizarre act of blood letting.
Time is now for the police to wake up to their security duties.
Lifeless Body of Nursing Mother Found in Gutter in Ebonyi
The lifeless body of a nursing mother, one Mama Ebuka, was found inside a gutter in Abakaliki, the Ebonyi State capital, on Monday.
It was gathered that the woman, until her death, was nursing a two-week-old girl, whom she gave birth to on January 1, 2020.
Mama Ebuka's partially burnt body was found inside a gutter around the Enugu North Transport Company park at the VANCO area of Abakaliki.
Investigation revealed that the woman, who was a Catholic, left home for Mass on Sunday, but did not return.
The incident, it was learnt, led her husband to report his wife's disappearance at the state police headquarters.
It was gathered that she told family members of her intention to embark on a spiritual exercise at the chapel located inside the St. Theresa's Catholic Church, Abakaliki.
Our correspondent, who visited her residence at No. 14 Awolowo Street, Abakaliki, found the family apartment under lock and key.
A source, who is close to the family, told Southern City News on condition of anonymity that the woman's family members took her corpse to her village somewhere in the Izzi Local Government Area of the state for burial on Tuesday.
According to the source, the cause of the woman's death and those behind it had yet to be ascertained.
The source stated, "This woman, simply called Mama Ebuka, prepared on Sunday morning and said she was going for morning Mass at the chapel. She was a Catholic. There is a chapel at the St. Theresa's Church. She didn't come back again. Nobody saw her again until Monday morning, when her corpse was found.
"She just put to bed on January 1, 2020. She didn't go out with the baby. She had four children. The family members have travelled to the village to bury her."
When contacted, the state Police Public Relations Officer, DSP Loveth Odah, confirmed the incident.
She told Southern City News that the matter was being investigated to unravel the circumstances surrounding the woman's death, adding that it would do members of the public some good if they formed the habit of sharing information with the police.
Describing the woman's death as unfortunate, Odah added, "We are aware of the matter and the police are investigating it.
"The woman was partially burnt when she was found in the gutter and I think the family saw no need of keeping the corpse for too long. She was killed and burnt. It was recorded that she was staying on Awolowo Street, Abakaliki.
"We have not been able to actually unravel the real cause of her death and this is why we are calling on members of the public to avail us with any useful information that will help us to conduct a proper investigation.
School Principal Admits Sleeping with 17-Year-Old Twin Students
A principal of a secondary school in Lagos, Samson Adeyemo, has admitted before an Ikeja Special Offences Court that he had sexual relationships with two 17-year-old twin students of his school.
Adeyemo, 41, who resides at No. 8, Odesanya St., Abule Egba, near Lagos, is the principal of Legati College, Abule Egba.
He is facing a two-count charge of defilement of a child.
The News Agency of Nigeria (NAN) reports that while being cross-examined on Monday by State Prosecutor, M. I. Oshodi, the defendant, who has a National Certificate in Education (NCE), admitted to defiling the underage students (Twin A and Twin B).
"I had a relationship with Twin A and Twin B. I'm married to Twin A. The marriage was not conducted in the church or registry. I had her consent and her parents were aware.
"Marriage is done between a male and a female and it is for life. What is between me and Twin A is marriage and the one people do in the church or registry is wedding.
"The relationship with Twin A started in 2016 and I had sexual intercourse with her in 2017. I did not start the relationship with Twin B until I met their mother and also had sexual intercourse with Twin B after I met her mother."
Mr Adeyemo admitted that the school he operates had not been fully registered with the Lagos State Ministry of Education.
He, however, denied having sexual relationships with other students in the school.
Earlier, while giving his evidence-in-chief, the defendant admitted impregnating Twin A while she was under his care.
Led in evidence by the Defence Counsel, R. O. Akande, Mr Adeyemo said Twin B had become jealous when she discovered that her twin was in a relationship with him.
"Twin B came to me that why was it her sister that I was dating. I told her that it was Twin A that I wished to date. She said she was having other relationships, but she wanted me because I am her twin's boyfriend.
"In 2017, Twin A got pregnant and I decided to cater for her but Twin A's parents refused (insisting) that the pregnancy will be aborted. I refused because I wanted the baby and I wanted to marry her as well.
"I gave her some upkeep money and her parents collected the money from her and terminated the pregnancy," he said.
The principal said the father of the twins asked him to pay N200, 000 or be punished.
"Two days after the twin's uncle, named Kayode alias Kokoro, led some thugs to beat me up and on April 26, 2017, I was called by Kayode that I should meet him to sign an undertaking that the twins shall collect their WAEC results.
"I went to meet him not knowing that he had laid an ambush for me and he handed me over to the police. Twin B was 14-years-old when I met her and Twin A was 15-years-old when we met," Mr Adeyemo stated.
According to the prosecution, the principal defiled the twins sometime in 2016 within the school premises, located in Abule Egba.
The offence contravenes Section 137 of the Criminal Law of Lagos State, 2015.
Justice Sherifat Solebo adjourned the case until February 24 for adoption of final written addresses.
NAN reports that while testifying on October 8, 2019, Twin A, who was allegedly impregnated by Mr Adeyemo, had told the court that the principal had a camp bed in his office which he used to have sexual intercourse with her.
"I was still in SS1 when the incident happened. On that day, I was in my classroom when the principal entered and asked if my class teacher was around. I said no.
"He then ordered me to follow him to his office. When we got to his office, he started calling me sweet names before removing my school uniform. He, thereafter, had sexual intercourse with me and instructed me not to tell anyone.
"He continued having sex with me over a long period of time until I became pregnant. I was unaware that I was pregnant until one of our neighbours noticed some changes in my body and informed my mother.
"When my mother confronted me with a slap, I told her that the principal had been having sex with me inside his office," she said.
Also testifying on Oct. 7, 2019, Oyedeji Alagbe, a medical consultant with the Mirabel Centre (a sexual assault referral centre) had told the court that while making efforts to terminate the pregnancy, it was revealed to the parents that Mr Adeyemo was also defiling the other twin.
(NAN)