Food for Living: Skills for Life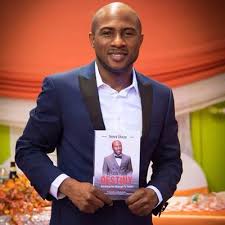 By Henry Ukazu
Greetings my friends,
We are currently living in the 21st century, regarded as the jet age. Progressive minds have admonished us not to compete with other people, rather we should compete with ourselves by distinguishing ourselves. The question we need to ask now is; how do we compete with ourselves? We distinguish ourselves by having the right skills. Just like information, education and our network sets us apart, in the same way, our skills sets us apart from our contemporaries.
Last week, I wrote on The Effect of Digital Age of Innovation and how it has influenced a lot young minds to believe that skills are of more relative importance than formal education in our contemporary society. This article seeks to shed more light on how we can maximize our skills.
This article is for progressive minds.
One of the qualities of a leader is the ability to bring out progressive change to the life of the people and the society in general. According to Quincy Adams. "If your actions inspire others to dream more, learn more, do more and become more, you are a leader". One of the ways a leader can do this, is by being skillful. During the course of this article we shall shed more light on how we can apply skills to profit our business.
Skill can be defined as an ability and capacity acquired through deliberate, systematic, and sustained effort to smoothly and adaptively carryout complex activities or job functions involving ideas (cognitive skills), things (technical skills), and/or people (interpersonal skills).
There are different types of skills, but we shall focus on hard and soft skills:
Hard skills are skills we learn in classrooms such as Accounting, Law, Medicine, among others. They are measurable unlike soft skills which one learns while at work and through interpersonal relations like leadership, empathy, time management and communication. We shall be focusing more on soft skills.
Communication Skills:
Non Verbal: This skill doesn't involve speaking. It's mainly applied via body language. Your ability to read in between the lines is very helpful.
Listening: This is the master skill of all soft skills because it is the foundation of all informal skills. I call it the mother of all learnable and acquired skills. You can only learn in life if you pay attention. You need this skill in order for you to learn and apply all skills.
Clarity and concision: In communication, you need be as concise and clear as possible. Never have you allowed anyone to assume what you are trying to say.
Verbal Communication: Sometimes it is good to speak and write depending on what is needed. Either way, you need to be coherent for people to understand your message, otherwise there will be no communication.
Organizational Skills: This skill is applied in both cooperate and personal life.
Time Management: Failing to prepare is preparing to fail. This skill is in high demand by employers because they need employees to achieve more within the shortest period of time. Your ability to use this skill will set you apart from your contemporaries.
Decision Making: As a leader, you should be able to use your intuitive knowledge to make prompt decision when the needs calls for it. This is an uncommon skill which very few people have.
Delegation: A true leader knows how to delegate duties/authority as the case may be in order to complete a specific task and thereafter give accolades to such staff or team. This skill helps to reduce pressure on the leader.
Planning: In any progressive organization, they have a blue print for whatever they plan to do. They forecast the needs of the clients and the world and work towards meeting their needs.
Leadership Skills:
This is the mother of all skills. I call it the hallmark of all skills. As a leader, you have the responsibility of leading your peers and followers. This task can be hard, but it takes humility, love, and understanding to relate with people.
Feedback: You are required to provide feedback to your leader or peers when you are working on a project. This helps to foster team work. Feedback helps in keeping employees or target people in loop of the actual situation of things so that everyone will be properly guided on the most updated information.
Responsibility: This is the second most important skill any rational and progressive being can have. The world is truly governed by perception. Nobody relates or does business with an irresponsible being. If you are serious about making an impact in life or in business, you need be responsible. For some of us, our name is the only thing we have. This is because your reputation is what people think about you, but your character is reality who you are.
Flexibility: Every rational person must be flexible. As a leader, you must be able to understand the direction the world is moving towards to. You should also learn how to bend as opposed to breaking to fit into the needs of the company or organization especially if you don't agree with their thoughts. For example, if you are having a Board meeting, most decisions are done by the Board of Directors. Be advised, you have to know when to take a stand from your colleagues and when you have to work with them. You need wisdom in order to decipher when to swing the pendulum.
Commitment: Anywhere you find yourself, always know that your word is your bond. I recently told myself; I will commit to what I can do and supposed to do as opposed to what the society wants me to do. This skill is hard to maintain because as human beings, we may experience many disappointments. The moral about commitments is that, it goes a long way to show how responsible and proactive you are.
Computer Skills:
This is one of the resourceful skill that is in high demand in the world today. Information and Communication technology has truly shaped the world. There's hardly any company that will employ any individual who doesn't have basic computer skills such as Word processing, excel, power point, publishing, and outlook. You need to be computer savvy in order to do a good presentation, be a computer analyst, and a good system administrator.
Social Skills:
This is another skill that is in high demand. There's a saying; knowledge is of two kinds, its either you know the answer or you know where to find it. The same notion is applicable when working with people. According to Robin Sharma, "the business of business is human relation, but the business of life is human connection". As a social being, your ability to relate with people is very important. This social skills transcends hard skills because it is the connection to all social skills. With the right social skills in place, you can network with the high and mighty.
Empathy: Empathy literally means showing concern and understanding to the feelings of others. As human beings, we go through situations, but how we react to those situations defines us. Sometimes stressed people are not concerned with the materials things that is given to them, they just want to feel the presence and care of anyone around saying "I hear you and I am with you on this". This is an uncommon skill to have in real life. Most times, it is applied by selfless people who have a humanitarian heart of service.
Team Work: Empathy is a skill that is need in a work environment. As human beings, we are all wired in different ways and as such we learn in different ways. Some of us learn fast while some needs more time and attention. A great way to assist people when working in a group is by working together to get the work done.
Patience: Patience is one of the most priceless virtue. I call it the virtues of all virtues. We all need patience when we are dealing with human beings because human beings are the most difficult specie to deal with. We are naturally complicated. If you are in relationship, you need to accommodate the excess of your partner, if you are working in a professional environment, you need to tolerate in addition to dealing with some unprofessional work ethics of human beings because they will in one way or the other show what they are made of.
Trustworthiness: Trustworthiness is also similar to being responsible, although, it's narrowed to a specific trait. It should be noted that nobody does business with anyone they don't trust. As social beings, our customers are our most treasured asset after our name/product. Trustworthiness, does not only relate doing your fair share of the business, it also relates to how you relate with other people who can say a word about you and your product in addition to giving a review about your product.
Life Skills:
Life skills can be simply be regarded as the skills you need to live in the society. Personally, I think all skills originates from life skills because if you have life skills in your pocket, you can simply bring it out to solve any challenge facing you. I liken life skills to common sense. This is because with common sense, you don't need hard formal knowledge to solve any problem. All you need is to think and reason. Isn't it true that common sense isn't common? Let's see how common sense works with life skills.
Problem Solving: We face challenges daily at work, in our personal life, community etc. Being able to solve this problem entails caution depending on how sensitive it is. Problem solving is one of the most valuable skill employers' love due to the friction that normally arises at work. This skill is normally used to diffuse problems in amicable and friendly manner to create a conducive work environment.
Handling Criticisms: How you handle criticism speaks volumes about you. Very few people know how to handle criticisms. Great men who think out of the box appreciates criticisms because it helps them to know what they are missing and how they can improve especially as it relates to their business. According to Uche Okorie, a maritime attorney, "When you are criticized objectively, examine it. If it is untrue ignore it. If it is unfair, rest the temptation to be irritated. If it is ignorant, just smile, If is justified, then it is not criticism, LEARN FROM IT".
Adaptability: The ability to adapt to life is a life skill especially when you are in a new environment. As advance human beings, we have the ability to adapt to almost any condition or situation we find ourselves in. This skill is mainly used by strong minded people who normally turn out to be champions and great achievers. Adaptability is an emotional skill which only strong willed people maximize in order to produce results.
Resilience: The last but not the least of all skills is resilience. This skill is similar to adaptability, but the only difference is that it pushes harder in the sense that when you are not able to adapt, you are faced with either accepting the status quo or strive to try and try again without giving up. Without resilience, we wouldn't able to achieve more in life. Nothing good in life comes easy. We succeed just because we are disciplined and push ourselves. Personally, churning out articles of this nature every week is not easy, but I have resolved to do it because I love and learn from it.
In conclusion, I do know there other skills life out there, I just thought is nice to share this skills with you. I hope they have been able to inspire and guide you. I wish you well in your endeavors.
Henry Ukazu writes from New York. He's the author of the acclaimed book Design Your Destiny- Actualizing Your Birthright to Success. He works with the New York City Department of Correction as the Legal Coordinator. He can be reached via henrous@gmail.com
Lady from Hell! Sets Ex-Lover's House, Girlfriend Ablaze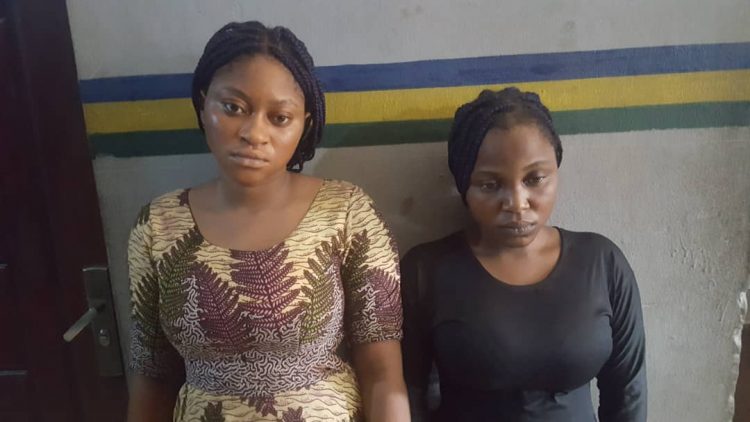 Nineteen-year-old Jemila Ibrahim and her friend, Fatima Mohammed, have been arrested by the personnel of the Lagos State Police Command for setting her ex-lover's house ablaze at the Monkey Village, FESTAC area of the state.
It was gathered that Jemila and her friend stormed the residence of her ex-lover, Mohammed Yusuf, around 5.30pm on November 18 and set it ablaze, while his girlfriend, Rabi was inside.
Yusuf, who got to know about the incident, rushed home to rescue Rabi and took her to hospital, where she died on Saturday around noon.
Mohammed reportedly left Jemila over alleged infidelity on her part.
The state Police Public Relations Officer, Olumuyiwa Adejobi, in a statement on Monday, said policemen from the Satellite Division arrested the suspects, adding that the state Commissioner of Police, Hakeem Odumosu, had ordered the transfer of the case to the State Criminal Investigation and Intelligence Department, Panti, for further investigation.
The statement read in part, "The duo of Jemila Ibrahim and her friend, Fatima Mohammed, of Monkey Village, who accompanied Jemila to commit the heinous crime, have been arrested by the police operatives attached to the Satellite Division of the command.
"The Commissioner of Police, Lagos State, Hakeem Odumosu, who condemned the crime, has ordered that the matter be transferred to the SCIID, Panti, for discreet investigation. The CP also vowed to go after those, who engage in crimes and social vices, and to rid the state of criminals and criminality."
The CP, however, urged the residents of the state to avoid taking the law into their own hands.
The Punch
Gunmen Invade ABU Zaria, Abduct Lecturer
A day after bandits released nine abducted students of the French Department of the Ahmadu Bello University (ABU) Zaria, gunmen have invaded the institution and kidnapped a lecturer.
According to a statement by Auwalu Umar, the institution's Director of Public Affairs, the incident took place at Sardauna crescent on the main campus.
Although he did not mention the name of the lecturer, an online newspaper, Saheliantimes, simply gave his name as "Dr Bako."
The university spokesperson said the lecturer was initially kidnapped along with his wife and daughter.
He said the wife and daughter were released "when security agents chased the kidnappers into the bush."
"At about 12:50 a.m. on Monday, 23rd November, 2020, kidnappers invaded the house of a staff member of the university on Sardauna crescent, area BZ, main campus, Samaru, Zaria. They went away with him along with his wife and daughter.
"The University security division quickly informed the operatives of the police intelligence response team that advanced to the scene following the distress call. There was an exchange of fire between the kidnappers and the mobile police operatives. When it was clear that they would be overpowered, the kidnappers ran into the bush along with the victims.
"As the police went after them up to kasuwar Da'a village bothering the university, the kidnappers then released the wife and daughter and went away with the husband. Some empty shells were recovered from the scene.
"The inspector general of police and other security agencies, as well as all relevant government establishments have been duly informed of the unfortunate incident," the statement read.
ABU Zaria has suffered attacks by kidnappers lately.
The abduction of nine students who were on their way to Lagos for an academic programme has earlier been reported. In the same vein,  police officers on a special assignment were kidnapped in Katsina State.
The officers were on their way to Zamfara State from Borno to carry out a special assignment before they were abducted.
They have been released, according to the police.
Their abductors reportedly demanded N270 million as ransom. The students were later released after a ransom was paid.
Kaduna, Katsina , Zamfara and Niger States have seen have seen more frequent attacks from bandits in recent years, despite increased security presence in the area.
Premium Times
Escort Policemen Kill Man, Abandon Corpse, Van in Ekiti Hospital
Some policemen reported to be on an escort assignment, on Saturday, shot two persons in a hotel in Ado Ekiti, the Ekiti State capital.
PUNCH Metro gathered that one of the victims, who was hit by a bullet in the stomach, was pronounced dead in a hospital.
The second victim, who was hit in the leg, was said to have been admitted for treatment.
While a source said the incident happened when the policemen, numbering about five, attempted to give a retired senior officer compliment, another said the cops were in a joyous mood, chanting and shooting in the air when the two victims were hit by bullets.
A source said, "The policemen came into the hotel with one retired senior police officer. They were up to five in number. As they were gyrating inside the hotel, they shot in the air. Two persons were hit by bullets in the process. Two of the policemen took the victims from the hotel in their Hilux van to hospital."
On realising that one of the victims had died, the policemen were alleged to have, on arrival at the Ekiti State University Teaching Hospital, bolted, leaving the corpse, the injured man and the van.
The state Police Public Relations Officer, Sunday Abutu, who confirmed the incident, said the policeman, who fired the shots, had been arrested and was being detained at the command headquarters in Ado Ekiti.
Abutu, however, said the cops were not from the state police command.
He said, "We have established that there was a shooting incident on Saturday night at one hotel in Ado Ekiti. Two persons were hit and one is died, while the second man is receiving treatment. The corpse of the deceased has been deposited in a morgue.
"The policeman who was responsible has been arrested and is now in our custody. We are not going to hide anything. Though those involved are not from our command, the incident is within our jurisdiction and we promise that whoever is found culpable will be prosecuted accordingly.