Food for Living: Skills for Life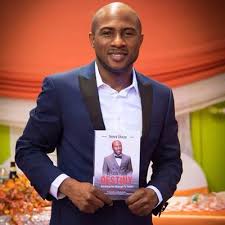 By Henry Ukazu
Greetings my friends,
We are currently living in the 21st century, regarded as the jet age. Progressive minds have admonished us not to compete with other people, rather we should compete with ourselves by distinguishing ourselves. The question we need to ask now is; how do we compete with ourselves? We distinguish ourselves by having the right skills. Just like information, education and our network sets us apart, in the same way, our skills sets us apart from our contemporaries.
Last week, I wrote on The Effect of Digital Age of Innovation and how it has influenced a lot young minds to believe that skills are of more relative importance than formal education in our contemporary society. This article seeks to shed more light on how we can maximize our skills.
This article is for progressive minds.
One of the qualities of a leader is the ability to bring out progressive change to the life of the people and the society in general. According to Quincy Adams. "If your actions inspire others to dream more, learn more, do more and become more, you are a leader". One of the ways a leader can do this, is by being skillful. During the course of this article we shall shed more light on how we can apply skills to profit our business.
Skill can be defined as an ability and capacity acquired through deliberate, systematic, and sustained effort to smoothly and adaptively carryout complex activities or job functions involving ideas (cognitive skills), things (technical skills), and/or people (interpersonal skills).
There are different types of skills, but we shall focus on hard and soft skills:
Hard skills are skills we learn in classrooms such as Accounting, Law, Medicine, among others. They are measurable unlike soft skills which one learns while at work and through interpersonal relations like leadership, empathy, time management and communication. We shall be focusing more on soft skills.
Communication Skills:
Non Verbal: This skill doesn't involve speaking. It's mainly applied via body language. Your ability to read in between the lines is very helpful.
Listening: This is the master skill of all soft skills because it is the foundation of all informal skills. I call it the mother of all learnable and acquired skills. You can only learn in life if you pay attention. You need this skill in order for you to learn and apply all skills.
Clarity and concision: In communication, you need be as concise and clear as possible. Never have you allowed anyone to assume what you are trying to say.
Verbal Communication: Sometimes it is good to speak and write depending on what is needed. Either way, you need to be coherent for people to understand your message, otherwise there will be no communication.
Organizational Skills: This skill is applied in both cooperate and personal life.
Time Management: Failing to prepare is preparing to fail. This skill is in high demand by employers because they need employees to achieve more within the shortest period of time. Your ability to use this skill will set you apart from your contemporaries.
Decision Making: As a leader, you should be able to use your intuitive knowledge to make prompt decision when the needs calls for it. This is an uncommon skill which very few people have.
Delegation: A true leader knows how to delegate duties/authority as the case may be in order to complete a specific task and thereafter give accolades to such staff or team. This skill helps to reduce pressure on the leader.
Planning: In any progressive organization, they have a blue print for whatever they plan to do. They forecast the needs of the clients and the world and work towards meeting their needs.
Leadership Skills:
This is the mother of all skills. I call it the hallmark of all skills. As a leader, you have the responsibility of leading your peers and followers. This task can be hard, but it takes humility, love, and understanding to relate with people.
Feedback: You are required to provide feedback to your leader or peers when you are working on a project. This helps to foster team work. Feedback helps in keeping employees or target people in loop of the actual situation of things so that everyone will be properly guided on the most updated information.
Responsibility: This is the second most important skill any rational and progressive being can have. The world is truly governed by perception. Nobody relates or does business with an irresponsible being. If you are serious about making an impact in life or in business, you need be responsible. For some of us, our name is the only thing we have. This is because your reputation is what people think about you, but your character is reality who you are.
Flexibility: Every rational person must be flexible. As a leader, you must be able to understand the direction the world is moving towards to. You should also learn how to bend as opposed to breaking to fit into the needs of the company or organization especially if you don't agree with their thoughts. For example, if you are having a Board meeting, most decisions are done by the Board of Directors. Be advised, you have to know when to take a stand from your colleagues and when you have to work with them. You need wisdom in order to decipher when to swing the pendulum.
Commitment: Anywhere you find yourself, always know that your word is your bond. I recently told myself; I will commit to what I can do and supposed to do as opposed to what the society wants me to do. This skill is hard to maintain because as human beings, we may experience many disappointments. The moral about commitments is that, it goes a long way to show how responsible and proactive you are.
Computer Skills:
This is one of the resourceful skill that is in high demand in the world today. Information and Communication technology has truly shaped the world. There's hardly any company that will employ any individual who doesn't have basic computer skills such as Word processing, excel, power point, publishing, and outlook. You need to be computer savvy in order to do a good presentation, be a computer analyst, and a good system administrator.
Social Skills:
This is another skill that is in high demand. There's a saying; knowledge is of two kinds, its either you know the answer or you know where to find it. The same notion is applicable when working with people. According to Robin Sharma, "the business of business is human relation, but the business of life is human connection". As a social being, your ability to relate with people is very important. This social skills transcends hard skills because it is the connection to all social skills. With the right social skills in place, you can network with the high and mighty.
Empathy: Empathy literally means showing concern and understanding to the feelings of others. As human beings, we go through situations, but how we react to those situations defines us. Sometimes stressed people are not concerned with the materials things that is given to them, they just want to feel the presence and care of anyone around saying "I hear you and I am with you on this". This is an uncommon skill to have in real life. Most times, it is applied by selfless people who have a humanitarian heart of service.
Team Work: Empathy is a skill that is need in a work environment. As human beings, we are all wired in different ways and as such we learn in different ways. Some of us learn fast while some needs more time and attention. A great way to assist people when working in a group is by working together to get the work done.
Patience: Patience is one of the most priceless virtue. I call it the virtues of all virtues. We all need patience when we are dealing with human beings because human beings are the most difficult specie to deal with. We are naturally complicated. If you are in relationship, you need to accommodate the excess of your partner, if you are working in a professional environment, you need to tolerate in addition to dealing with some unprofessional work ethics of human beings because they will in one way or the other show what they are made of.
Trustworthiness: Trustworthiness is also similar to being responsible, although, it's narrowed to a specific trait. It should be noted that nobody does business with anyone they don't trust. As social beings, our customers are our most treasured asset after our name/product. Trustworthiness, does not only relate doing your fair share of the business, it also relates to how you relate with other people who can say a word about you and your product in addition to giving a review about your product.
Life Skills:
Life skills can be simply be regarded as the skills you need to live in the society. Personally, I think all skills originates from life skills because if you have life skills in your pocket, you can simply bring it out to solve any challenge facing you. I liken life skills to common sense. This is because with common sense, you don't need hard formal knowledge to solve any problem. All you need is to think and reason. Isn't it true that common sense isn't common? Let's see how common sense works with life skills.
Problem Solving: We face challenges daily at work, in our personal life, community etc. Being able to solve this problem entails caution depending on how sensitive it is. Problem solving is one of the most valuable skill employers' love due to the friction that normally arises at work. This skill is normally used to diffuse problems in amicable and friendly manner to create a conducive work environment.
Handling Criticisms: How you handle criticism speaks volumes about you. Very few people know how to handle criticisms. Great men who think out of the box appreciates criticisms because it helps them to know what they are missing and how they can improve especially as it relates to their business. According to Uche Okorie, a maritime attorney, "When you are criticized objectively, examine it. If it is untrue ignore it. If it is unfair, rest the temptation to be irritated. If it is ignorant, just smile, If is justified, then it is not criticism, LEARN FROM IT".
Adaptability: The ability to adapt to life is a life skill especially when you are in a new environment. As advance human beings, we have the ability to adapt to almost any condition or situation we find ourselves in. This skill is mainly used by strong minded people who normally turn out to be champions and great achievers. Adaptability is an emotional skill which only strong willed people maximize in order to produce results.
Resilience: The last but not the least of all skills is resilience. This skill is similar to adaptability, but the only difference is that it pushes harder in the sense that when you are not able to adapt, you are faced with either accepting the status quo or strive to try and try again without giving up. Without resilience, we wouldn't able to achieve more in life. Nothing good in life comes easy. We succeed just because we are disciplined and push ourselves. Personally, churning out articles of this nature every week is not easy, but I have resolved to do it because I love and learn from it.
In conclusion, I do know there other skills life out there, I just thought is nice to share this skills with you. I hope they have been able to inspire and guide you. I wish you well in your endeavors.
Henry Ukazu writes from New York. He's the author of the acclaimed book Design Your Destiny- Actualizing Your Birthright to Success. He works with the New York City Department of Correction as the Legal Coordinator. He can be reached via henrous@gmail.com
Woman Commits Suicide Three Months after Boyfriend Did
An apprentice tailor in Lagos, Adenike Fatai, has committed suicide barely three months after her boyfriend, Bayo Atanda, reportedly did the same thing.
Fatai, who hailed from Kwara State, reportedly took a poisonous substance suspected to be sniper around 8.30pm, last Thursday.
The 25-year-old woman lived with her mother on Igbekele Street, Iyana Cele bus stop, Shibiri area of Lagos State.
City Round learnt that Fatai had been battling depression since her boyfriend, whom she was living with in Orile, a neigbouring community, reportedly took a poison and died.
It was gathered that family and friends of Bayo did not believe the photographer committed suicide, accusing Fatai of killing him. The accusation allegedly heightened the trauma Fatai was going through.
Although no suicide note was found in the room, our correspondent who visited Fatai's Facebook page observed that her status updates revolved round death and depression.
On June 30, she bemoaned the loss of her boyfriend, who had died two weeks earlier.
She wrote, "How would you do this? Why! Adebayo Olaleye Atanda Peter; still can (can't) believe this is happening to me. I can (can't) even say goodbye to you. Ifemi, ayomi; may Almighty Allah forgive all your sins. Rest on!"
Less than a month after, on July 25, she took to Facebook to express how much she missed her lover stating that, "The saddest part in life is to say goodbye to someone you want to spend your lifetime with."
"Feeling angry with myself," she wrote in the comment section of the post with a friend appealing to her to stop thinking negatively.
The following day, she wrote, "Yaa Allah (Oh God); heal my heart, make it steadfast and make it strong enough to accept what you have destined for me."
On August 15, she waxed philosophical quoting the late American journalist, Norman Cousins, who died of heart failure.
"Death is not the greatest loss in life. The greatest loss is what dies inside us while we live," the post read.
She uploaded some pictures of herself in cheerful mood few days later. But on September 8, four days to the suicide, she posted the image of an archer ready to shoot an arrow, with a caption, "Ofa iku ojiji koni bae tomotomo (The arrow of death won't strike you and your children)."
Speaking with City Round during the week, the deceased's mother, Tawa, said she met her dead when she returned home from a prayer session that evening.
She stated, "That day, she finished cooking around 7pm and ate. She was outside after eating while I went to the mosque. Around 8pm, she came to the mosque to collect the key to our apartment and I told her to check the shop.
"On getting home some minutes after, I saw her lying on the floor with a bottle of sniper beside her. I called for help but it was late."
Revealing the events leading to the relationship between the lovers, the mother said plans were ongoing to choose a date for their introduction.
She said, "She was learning tailoring in her sister's place in Ikorodu. All of a sudden, her boss sent her away. She told me she had got another place to learn the vocation in Orile and that she would be living with a friend. I asked her to come and learn it at my place but she refused.
"Whenever I asked to see the friend, she would say she was not around. It was when I threatened to disown her that she told me she was living with her boyfriend. I tried to convince her that what she did was wrong, but she said the man's (Bayo's) house was close to where she was learning tailoring. I met with the man and he said he really wanted to marry her. He looked very gentle. We were planning the introduction when he died.
"On a Sunday around 11pm, my daughter called me and started crying on the phone. She said Bayo drank sniper. They took him to the Lagos Island General Hospital, but he died the following morning. That time, she said she would follow him and I tried to caution her."
Tawa said Fatai became depressed and relocated to her sister's house in Ikorodu, adding that she returned to her house after her condition had improved.
"I never thought she was thinking of suicide because she looked happy. Some clerics warned us that death was hovering around her and I prayed over it.
"I learnt she called somebody that evening and told the person that she wanted to go and meet Bayo and that she would drink sniper. I don't know the kind of love she had for him.
"There was a day a friend of Bayo called her and accused her of killing him. I told her to ignore them. The mistake I made was that I should have changed her SIM card," she added.
The deceased's father, Idris, said, he did not know his daughter was battling depression as they hardly saw each other.
He stated, "Since her mother and I separated, I usually talked to her (Fatai) on the phone. Probably she would have told me what was bothering her if we had the opportunity of seeing each other."
The deceased's neighbour in Shibiri, where Fatai died, told our correspondent that she liked to be alone.
"I have observed recently that she rarely mingled with people, but I didn't know she was contemplating suicide. It was so unfortunate," the resident, who identified himself only as Sola, said, adding that the incident was reported at the Ojo Police Station.
The Lagos State Police Public Relations Officer, DSP Bala Elkana, could not be reached for comment on the incident as calls to his mobile rang out.
The Punch
Port Harcourt Serial Killer Boasts: I killed Women Whenever I Had the Urge
A serial killer, Gracious West, who specialised in killing young women in hotel rooms, has narrated how he strangled seven victims in Lagos, Imo and Rivers states.
The 38-year-old suspect said he went on his murderous mission whenever he had the urge to kill a young woman.
The suspect, who was arrested on Thursday by personnel of the Special Anti-Robbery Squad, explained that he threatened the women, whom he met at clubs, with a knife before tying them with pieces of cloth.
West is the third member of a syndicate involved in the serial murder of young girls in hotels arrested by the Nigeria Police since the first incident, which happened at D-Line area of Port Harcourt in July 2019.
West, who is the prime suspect in the serial killings, was arrested in Bori in the Khana Local Government Area on his way to Akwa Ibom from Rivers State, after his photograph and a video showing him entering the reception of one of the hotels went viral.
Speaking on Friday when he was paraded by the police, 38-year-old West explained that he carried out his deadly plans when his victims were asleep after having sex with them.
"While a victim is sleeping, I will put the kitchen knife on her neck and ask her not to shout. I would threaten to kill her if she shouts. So out of fear, she would not shout and I would tell her that I would not kill her if she cooperates.
"I would tear the pillowcase and tie their hands and legs and strangle them. While this was going on, some of them would tell me that they had money in their accounts.
"After confirming how much they had in their accounts, I would collect the pin numbers and at daybreak when I must have killed them, I would go to ATM and collect the money in the account," West recounted.
He explained that he used the money he got from the deceased's bank account to prepare for further lethal operations in hotels in Lagos, Imo and Owerri, adding that his first victim, who he killed in Lagos, had N52,000 in her account.
"I have killed five girls in Port Harcourt, one in Owerri and one in Lagos. I started the killing in Lagos; that was where I got N52,000. After that, I went to Port Harcourt, then to Owerri. I returned to Port Harcourt and the last woman I met was at a club," he added.
The suspect stated that he always collected the mobile phones of her suspects and sold them at the Waterlines area in Port Harcourt, so that the police would not be able to get in touch with the victims' relatives.
Surprisingly, West, from Asari-Toru, attributed his action to an unknown force, adding that whenever the urge to kill came, he would not stop until he murdered a young woman in a hotel.
He said, "After realising my sins, I sought spiritual intervention in a church. I told the pastor that I have been killing girls in hotels and the pastor said that they had a crusade programme and invited me to see the senior pastor but I waited and couldn't see him.
"So, I left the church and went back and checked into a hotel. Seriously, I don't know what makes me to kill; whenever it comes on me, that is when I kill, later I regret and feel sober but after a while, I would go and kill again."
However, the state Commissioner of Police, Mr Mustapha Dandaura, said the arrest of West became possible with the assistance of one of the hotels that complied with the directive on the installation of closed circuit television.
The CP said, "The hotel later reported to the police about the development and released to us the telephone number he (West) dropped with the hotel. We began to track him on his phone, and with God on our side, he was arrested along Bori, Ogoni axis, on East-West Road while he was on his way to Akwa Ibom, on Thursday afternoon. Men of the command's Special Anti-Robbery Squad were on their usual stop-and-search duties when they intercepted a commercial bus heading towards Uyo, Akwa Ibom State.
"When they asked the passengers in a vehicle to disembark for a search, they saw the suspect in the same attire (a T-shirt and blue trousers) he wore in the viral video. The SARS team called my attention to it on the phone and I asked that he should be brought straight to my office.
"The moment he stepped into my office, I called him by his name, David West and he answered. He then said to me, 'Please sir, I am ready to tell you the truth, I don't want any problem.'
"It was at that point that I directed that they unlock his handcuffs so that he could relax and be free to talk and give me all the necessary information that I needed. During the interrogation, he confessed that majority of the killings in hotels were done by him. To be sure of what he said, we asked him to name the hotels where he had killed.
"He brought out the list which matched with the hotels where the killings took place in the state. He also said he was a member of De-gbam cult."
West, according to the police commissioner, did not have a gun, but killed his victims by tying and strangling them.
Dandaura said the suspect also confessed to funding his stay in hotels with the money he illegally got from his victims' debit cards.
The Punch
Food for Living: Just Do Your Best!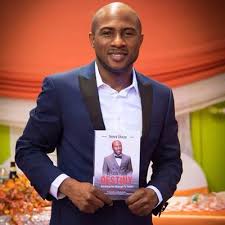 By Henry Ukazu
Greetings Friends,
The desire of every rational and progressive human being is to be successful. Succeeding in life can be very challenging because of the hassles that come with success. It is really hard forging ahead in life when the odds are really against you especially when you have done your best by investing time and resources in your business, project or work. The frustration can be humbling. It takes a man with sound judgmental and positive discretion to continue to forge ahead in life when he/she faces setbacks. Imagine the life of an entrepreneur who wakes up daily and invest his time and resources in his/ her business only to find out, he needs to start all over again due to a mistake or new development.  Whenever you feel this way, one of your strongest arsenal to keep your sanity of mind is to stay strong by having a strong mental positive attitude.
Giving your best in life entails a lot of meanings. Depending on the context in which you are using it for, it can mean giving your best by doing your best in any work/situation you find yourself. It can also mean good luck, you'll be fine. I wish you the best. It is what it is. It's also mean a subtle way of letting you off the hook. It also means being sincere about wanting to do anything you promise to do.
Regardless of which pendulum you belong to, one thing is certain only you can define your "best no one can fully describe what "just do your best" means because it means different things for every person. I belong to the school of thought which believe that he that is in you is greater and stronger than he that is in the world. This is because if the whole world is telling you can't do it and you know you can do it, you'll definitely succeed. But if the whole world is telling you can do it and you know you can't do it, you'll fail. This simply goes to tell you that you are the architect and masterpiece of your life who understands your strength, weakness, and limitations. In a simple and general term, doing your best literally means giving your best in any endeavor you find yourself. When you do your best, you get a lasting impression and peace of mind even when the odds are against you because you have sincerely done your best based on your ability and disposition.
True success is not an overnight victory, it takes several works which can be sleeping late at night, waking up early, going the extra mile, networking, learning a trade, reading, and researching, etc. Sometimes with all these factors at play, we still don't break even. Truly, it can truly be frustrating.
Today, I charge you, give your best in your business, school work, athletic competition, fashion, entertainment and in whatever you are passionate and skillful at. Believe it will work out in due time if it's destined for you, and if it doesn't workout our as planned, just know it's either, it's not for you; your time has not come yet, or you're are not doing the right thing by networking/meeting with the right people, you're not being strategic by learning the rope, etc.
Sometimes in life, it is better to work smart as opposed to working hard. You can achieve more in life if you are very strategic. According to   Abraham Lincoln, "Give me six hours to chop down a tree and I will spend the first four hours sharpening the ax". Abraham Lincoln was merely speaking on how to be smart and strategic as opposed to working hard. However, the best approach will be working both hard and smart. Doing your best entails appreciating the challenges and disappointments that come with the work. These challenges can turn out to be a turning point if you rightly apply the laws of gratitude.
Being consistent is one of the ways of doing your best. When you are consistent in your craft, you'll separate yourself from the regular crowd. I recently watched a short presentation by Olufela Durotoye, a leadership expert, and motivational speaker. According to him, Consistency is what separates winners from champions. He went further to state that if you want to know the best in any industry ask for the champions. For example, if you are asked to name the best talk show, Oprah Winfrey's name might be the first to pop out, in tennis, Serena Williams; in soccer, Ronaldo, Messi, Maradona, Abedi Pele, or even Augustine Jay jay Okocha might come to mind. One thing is certain among this set of creative, talented and industrious individuals- they gave their best and it worked out for them. They became champions by winning consistently and giving their best in what they do every day. It should be noted that winners win matches, while champions win tournaments, competitions, and seasons
A great way of doing or giving your best is by being great at what you do. This is because when you become great at what you do, you will not only attract value, you'll gain respect/expertise, money and authority. You can succeed and be excellent at what you do, but you will be excellent and greater at what you are gifted at.  In order to attain true perfection, you must give your best. As a word of advice, give your best in what you are naturally good at and you'll be celebrated.
In conclusion, don't be the best among your contemporaries, but be your best.
Henry Ukazu writes from New York. He works with the New York City Department of Correction as the Legal Coordinator. He's the author of the acclaimed book Design Your Destiny – Actualizing Your Birthright To Success. He can be reached via henrous@gmail.com