Food for Living: The Effect of Digital Age of Innovation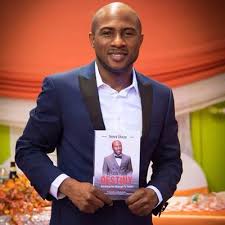 By Henry Ukazu
Greetings Friends!
I will like to begin this article by thanking the first founders and inventors of internet, Robert E. Kahn Internet who developed protocol suite (TCP/IP) in the 1950's, and Vint Cerf in the 1970s. It's also important to mention the Computer Scientist, Tim Berners-Lee, who invented the World Wide Web. This giant idea led to other great inventions and innovations from great minds such as Warren Buffet – the inventor of Microsoft Corporation and Mark Zuckerberg the founder of Facebook.
Before we proceed proper, let's have an overview or background information on digital information. There are two main areas where the nature of innovation has been changed as a result of the direct impact of the digital revolution: 1. Research and Development which is mostly used by big corporations and government agencies. R&D is one of the most important units of any organization because it helps to bring new products to the company in order to make it contemporaneous with the demands of the world. 2. Product and process innovation which is used by mainly used manufacturing companies. Digital technology made it possible for new products and services to produce quality advantages and business model innovation. This is mainly used by entrepreneurs and business oriented companies. 3. Business Model innovation which allow businesses to entirely re-imagine traditional business models by leveraging a powerful mix of emerged digital tools, advanced machinery and adjusted workforce, giving price and quality of service advantages over incumbents. The modern innovation of business models is originated by the tech professionals' community and is taken further by business professionals that have acknowledged new opportunities
This is not really a technological and digital article per se, rather it is an article that sheds light on the effects of digital innovation. Today's article will be a little bit controversial, but I will encourage you to think out of the box in order to appreciate the message inherent in it. It's undisputable fact that the internet has made the world a small village. A lot of transformation has taken place between 19th century and now. The 2Ist century can literally be called the jet age. This progressive view of life has made many companies to scot for exceptional beings with ideas who will add value to their company as opposed to the theoretical knowledge (formal education) that comes with fundamental trainings and procedure. It is on this note we shall be discussing about the formal education and the informal education which we have been exposed to in contemporary times.
I strongly believe it will be right to say ideas rule the world. With the invention of technology, the world has seen and felt ingenuity of ideas which has led major innovations. This digital age of innovation has caused some controversies in some quarters because of the ingenuity of ideas that has sprang up from it. Some of this ingenuity of ideas has made many people to believe that skills, talent and ideas are the ultimate in life. No doubt to a reasonable extent, that is true because many companies are always looking for ideas on how to take their business to the next level in addition to maximizing cost, but at the same time they also know that having a form of theoretical and formal knowledge and background in the industry is also necessary.
This is a topic of interest to me because I see a lot information making rounds in the world with respect to people who have achieved success without formal education. Some of this people achieved success with their skills, network, ideas and talent. Some of them also achieved success with little or formal education. And even people who have formal education figured out that true success lies in thinking out of the box in addition to developing themselves by thinking out of the box.
As an advocate of education, I strongly believe a good education is priceless. Even though you are talented it is also good for you to attain some level of formal education if you have the opportunity because there are certain information which you may not be exposed to on the street or talent. Even the Book of life stated in Proverbs 4: 13 "Your education is your life, guard it very well". Even though education is not the yardstick for success, but it helps to prepare the way for success. I think it's only percent of the world who have been extremely humbled to have attained amazing success without having formal education. Mark Zuckerberg and Bill Gate attended one of the best schools in the world before dropping out when they discovered they had a lot to offer to the world. I recently gave a talk to the Urban Male Leadership Academy in Borough of Manhattan Community College in New York, and I remembered asking the students what does success mean to you? Most of the students gave various answers which sounded right and indeed were right based on the area their thought process. I explained to them success is indeed relative and true success is doing better than you did yesterday. I also enlightened them about skills acquisition and value creation which I call ideas for sustainable growth.
As mentioned earlier, the focus on this article is about making us to think out of the box by comparing and contrasting formal education and informal education. In as much I believe in informal education which I likened to skills, talent and ideas, I also believe formal education is the foundation of all information. Some schools of thought opine that life begins after High school and college. This is because it is what you do with the knowledge you have acquired that makes the difference and how you apply it to solve the problems in the world. In today's labour market, employers also look for candidates who have really distinguished themselves with ideas because ideas truly rule the world. Yes, it is true, I however, think it also depends on the nature of the involved. Some jobs needed theoretical knowledge and expertise like medicine and law.
One of the major reasons some people agree that ideas are more valuable than formal education is because some of the disciples of this school of thought have been able to generate good money with their creativity. For example, the app and robot inventors. Without sounding immodest, I will like to state that formal education is still very important in today's society. In fact, it is a plus for you if you have it and have other great ideas. Acquiring it will go a good a long way to create opportunities for you. I'm speaking from experience because I have seen and tasted it from various aspect.
I have a question of interest. Has the effects of digital age of innovation done more harm than good? I will say no because it has really made the world a better place. However, the only negative influence I can think of which is not really a negative influence per se is that it has influenced a lot of people to think formal education is not as important as it ought to be due to the ideas some creative minds have been able to conceive.
Further more, it is important to note a real education enables a rational mind to think out of the box. When you add your skills the value increases. I'm particularly interested in this article because contemporary youths are paying more attention to what the society is showing them, thereby making it hard for some students go to school or even concentrate while in school forgetting that rational and informed youths combine both academic knowledge and informal knowledge. As a matter of fact, if the only knowledge you have is what you have upstairs which is devoid of formal education, your chances of conquering new grounds might be limited. The world has truly grown and new business needs some form of knowledge and information which can come in form of formal education in order for it to properly executed.
Let me share a personal experience with you, I have a legal background, but that has not stopped me from exploring other options. During the course of writing my book, I shared valuable and resourceful information relating to my legal background, tax background and all my professional work experience and the message has really resonated with so many people when they read my book. Some of the opportunities I have received in recent times came from people who have interest in my professional and academic experience. All this experience add up to and make me a resourceful being when I write and speak. What people often see is the finish work (public speaking), but they don't see the background work. To some people, I am a great public speaker and writer but I know for a fact a lot of factors and experience contributed to it. I didn't allow my skills to overshadow my professional and academic accomplishment.
In conclusion, since we are all concerned about achieving success, the best way to do go about it is to know yourself just like Bill Gate, Mark Zuckerberg, Barack Obama, Richard Branson and Henry Ukazu did. By so doing, you'll will be able to know the path to thread because each and everyone of us is different.
Henry Ukazu writes from New York. He works with New York City Department of Correction as the legal Coordinator. He's the author of the acclaimed book Design Your Destiny – Actualizing Your Birthright To Success.
Leadership in Trying Times (Pt. IV)
By Tolulope A. Adegoke
"Don't believe in what you are called; it can trap you! I don't trust your titles. You have not done what you could have done yet! What they have seen so far is only a fraction of who you are. Don't allow what you have done to prevent what you could do! " – Tolulope A. Adegoke
It is pertinent to note at this juncture that leaders initiate change. Leadership naturally demands change. Nigerians are not the problem, but the leaders. You can only lead people as far as you have gone yourself. If you do not improve, your organization will never improve. I have discovered something about developing countries, because I was born in one and still live in one; when you give them a title, they stop learning. Nothing is worse for a Third-World man than giving him promotion and a title, because he believes he has made it. When you call someone a manager or CEO or honorable, reverend, or bishop, they stop learning. And that's when an organization stops working or growing. When you are given authority or a title, you should buy more books and take more courses. Because you are not just leading your own life, you have lives to lead to a higher future and a higher level. This is why true leaders never graduate from the school of life; they are always learning. Because I must constantly re-educate myself, Dr Myles Monroe (of blessed memory) says, "I read four to five books a month. I have been doing that for the past years… that means one book per week." I am an eternal student." You are reading this article right now because you are willing to expand your mind. You can never grow beyond what you know, unless you grow what you know. To lead in difficult times, you must be a reader, because readers may end up becoming leaders when they apply what they have learned in school.This is why you should never allow anyone to prevent you from studying and growing. Also, never believe that you have made it. Don't trust your titles. Don't believe in what they call you, it can trap you. I am a recipient of several awards, but I do not allow them to get into my head, because the greatest enemy of your progress is your last success. Don't trust what you have achieved. Don't believe anybody's accolades, because it is a trap. You have not done what you could do yet.  What they have seen so far is only a fraction of who you are. Stop being mediocre! It's time for you to stop complaining, and start studying. Don't allow what you have done to prevent what you could do. The act of leadership is taking followers from where they are to a place they have never been. As a true leader, you have to be able to take people to where they have never been. That's your role. Leadership is not about maintenance, it's about innovation, exploration (that is, going beyond the box).
Leadership entails an adventure of thriving in creating a future, even in trying times, when all hope seems to be fading off. I believe that many of you (readers) are tired of the majority of the difficult situations that you face.I sense strongly that you complain so much about it. It may be about your nation, family, continents, or low-level leaders or governments who tend to take you on a journey to nowhere. But if you truly desire a genuine change, you have to be willing to take an adventure into the unknown.
Thriving could entail some form of discomfort.
Leaders will always create discomforts that are worthwhile. Why? Because they are uprooting people from their own familiarity. This is why true leaders seem not to be liked by a majority. They disturb your laziness and also irritate your comfort. They make people do things that are uncommon, probably things that they have never done before. They make people change their behaviour. In short, they frustrate your comfort zones but re-shape our cultures, ethics, norms, and values. True leaders thrive the most in trying times, because they are 'eruptors', they are catalysts! They always act as leverage, taking you from a place you know to a place that you do not know. The major problem with the majority across the world is that they like the familiar. It's amazing how much we say we want change, and when it's time to change, we tend to hate it.
The Crisis is increasing-it is called Trying Times.
Thriving comes with a brand of leadership that naturally creates change, and this comes with crisis. We tend to talk about crisis in the world today, even globally in diverse facets of life. But sincerely, all of that is not true. To me, there is no such thing as a crisis. It doesn't exist! A lot of people are doing so well, achieving great feats in the middle of crisis, simply because they could see beyond the ordeals. Such people, like me, see opportunities! Mentality is key! Leaders create crises so that there can be more opportunities to thrive. They are not victims of them. Simply ask me how?
Leadership is an exercise in the management or the creation of crisis. A true leader says we would construct a six lane road network. That's a crisis! Because many people are used to the single lane-road, where they sell and hawk their goods in the middle of its pot-holes. Now it's a crisis because the government is trying to make a change happen on such a road network, and many people may not be able to sell and hawk their goods anymore. But it takes a leader to take such a drastic step for a good change to occur within the system. These actions create discomfort for those benefiting from the bad road network. It is a crisis to take people to the level that they have never been, even though it may be a good place. Leaders initiate change… This change tends to change or reshape the patterns of people's lives daily.
The Change Factor
You are a leader only if you initiate change. Managers only maintain things, while leaders change things. This is why a manager and a leader are completely different. Managers focus on systems, while leaders focus on people. Managers focus on the bottom line, while leaders focus on the issues that arise. Managers focus on what to do, while leaders focus on 'why' we are doing it. They think differently. And I strongly believe that you are finding this write-up interesting because it's time for you to move into leadership. This moment in this write-up was a divine appointment, because you are tired of being what you are. You've most likely been faking it for the last few years, telling your parents you're having a good time.But why is this happening to you? It's simple. You are bigger than who you really are. You are far stronger than what they say you are. You can do much more than they told you that you could do. You are far better than what they say you are. And I am doing this writ-up to irritate you. You do not change until you are angry. Anger could be a crisis, but it could also be a weapon for a good change. Whatever you tolerate will never be changed by you. This is why what you call crisis comes into your life. A crisis comes to take you out of the ordinary and force you to dream bigger! It forces you to be creative! There is no problem in your life or around you, they are only opportunities to be better and bigger.
You all must come to understand that change is your best friend! It is the only thing that is guaranteed and has your best interest at heart. Some nations are excelling more in these trying periods because they are not seeing crisis in the common senses or language of ordinary thinkers or seers. These categories of nations are only seeing opportunity! And they all keep maximizing it, whether you like it or not. You must also come to understand that a thing is what you call it! They say opportunity, while shallow thinkers say crisis!
Come on! You need to align yourself with creative people. You need to start reading and studying the right books! Being with the wrong people and a bunch of complainers will only keep you stagnated and wanting or wishing for life, if you are not careful. I charge you to change your relationships. As a matter of fact, you can never rise above your company. If you are the smartest person in a group, then it's time to leave the group… Waking up from mental slumber is one of the greatest make-ups which fine-tunes our beings into stepping up in the right order and lanes to thrive at any point in time in life.
Food for Living: Overcoming Anxiety, Fear, Stress and Anger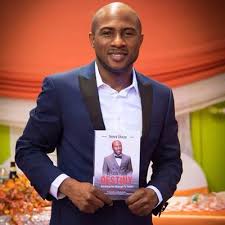 Dear Destiny Friends,
As human beings, we are confronted with fear, stress, anxiety and anger in the course of our daily activities. These, if not properly handled and managed, can destroy any organization or a productive being.
Arguably, one of the most dreaded emotions human beings face is stress. Stress can be a silent killer. When the mind and body is stressed, it has a way of affecting productivity. Just like anger is one of the fastest ways of destroying someone, fear is regarded as the greatest force limiting productivity.
Anxiety is another deadly type of fear because it deals more with worry, and the future, rather than the present. Anyone suffering from anxiety is likely to have an increased heartbeat, shortness of breath, difficulty in sleeping, and will always forget and lack focus.
The origin of negative feelings is traced to failed expectations from people, and situations which sometimes do not meet our expectations. When this situation occurs, we tend to have anxiety, anger, stress or even fear of the future.
As a human capacity coach, I constantly come across youths, adults, and parents who are constantly dealing with diverse kinds of pains, stress, anger, and anxiety in their lives. Any productive mind who wants to grow will have to eschew fear, anxiety, anger, and stress. This might be hard, but trust me, it is doable if you are able to train your mind and work with the right people. However, if you have fallen short of any, it's okay to have regrets because we are all humans.
Anxiety normally creeps in due to expectations of the future, but it can be managed by a combination of medication and cognitive psychotherapy. However, neither lasts forever. A therapist can be used to manage these symptoms.
Happiness is the resultant feeling we have when we are at peace with ourselves and humanity. However, constant negative emotions can also get in the way of happiness, and it has the capacity to compound our level of stress and worry and ultimately damage our health. While there is no magic wand to change negative emotions to positive ones, there are ways to lessen the intensity of the emotion and shorten its duration. With practice, you can learn to disrupt and tame negative emotions.
What Caused This Feeling?
The first step in healing is asking the wh questions? Why did it happen? What caused it? When you understand the cause of a problem, you will be better poised to solve it. You will better understand and interpret memories, judgments, beliefs, values, expectations, and observations. When you understand these thoughts, the next big task is asking yourself if these thoughts will help you to solve any of your problems. You can ask yourself, does this feeling warrant me to be angry or fearful? Who can help me overcome this challenge/problem? How can I fix the problem or focus on the present as opposed to what I can't change?
Physical exercise
Anxiety and anger can be reduced when you exercise. Exercise has a way of reducing worries, especially when you have music in the background. On a personal note, whenever I am exercising, I usually have music in the background because it has a way of making me feel present. The same is applicable whenever I'm stressed, I usually play music or sleep.
Take a Walk
 Whenever you feel stressed, depressed, pained, or uncomfortable with the way life is treating you, try taking a walk and enjoy the beauty of life. You can decide to go to the beach, walk around the garden, or even take a random walk across the town. It's normal to always see our deficiencies which blinds us to the beauty of life. When you take a walk, you see people of all kinds, some will be begging on the streets, some might be walking, others might be in a bus. If you can think out of the box, you will discover, you are far better than some of them with what you have.
You can also decide to visualize a happy place. For instance, imagine being in a resort, imagine how life will be when you overcome the stress, pain, anger, or even the tension with the thoughts. This feeling can make it more humane to control your human reaction.
Don't Beat Yourself
One of the worst things that can happen to you as a human being is trying to be hard on yourself. As a human being, you can't hide from your shadows. Your shadow is like your thoughts. You can't hide from your thoughts.  It's like closing your eyes to the sky. You can reduce looking at the sky by using a goggle. So whenever you have negative emotions, acknowledge them instead of trying to shut them down, and see how you can work on them.
Face Your Fear
The fastest way to kill your fear is by facing them. If you don't confront your fears, it has a way of robbing you and reminding you of how doomed you are. Facing your fears simply means doing what you dreads. For instance, the best way to become a good writer is by writing as opposed to procrastinating. When you start to write, you will kill the spirit of fear associated with writing. You will be happy you took the bold step. When I began writing many years ago, it felt like writing was stressful, but over time, I became addicted to writing and it's now fun to me.
Another great way of dealing with fear is by imagining the worst that will happen if you face your fear. Do you know that whether you face your fears or not, the worst will still happen? How about you face it, you never can tell if you will overcome it. You can overcome fear by practicing mindfulness. Mindfulness allows you to become more aware of your fear because it creates awareness that helps you overcome your fear and anxiety.
Share Your Pain
Many people don't understand the importance of sharing. Do you know that problem shared is a problem solved? When you have pain or feel stressed, please endeavor to speak out. I understand, each one of us is dealing with one pain, but then, there's no harm in sharing. Keeping it to yourself might not solve the problem. The only concern you should have is the person you will share the pain with. Even if it means sharing it with a professional or trusted person, please do. You can talk to a family member, friend, a trusted clergyman, your doctor or a therapist. Depression is real, anger is real, pain is real, but they can be managed.
Rejoice/Reward Yourself
Celebrating yourself is the best thing that can happen to you. Take time to give yourself a little treat. Most times we are always looking for people to celebrate us. If nobody gives you a platform, create one for yourself. Try and reward yourself with any little success you have recorded. It has a way of boosting your ego and human capacity nature.
Eliminate Triggers
Figure out what are the biggest cause of negative emotions in your life. Is it your job, your schoolwork, your colleague? If you're able to identify what they are, see if you are able to eliminate them from your life, or at least reduce them.
Henry Ukazu writes from New York. He's a Human Capacity & mindset coach. He's also a  public speaker. He works with the New York City Department of Correction as the Legal Coordinator. He's the author of the acclaimed book Design Your Destiny – Actualizing Your Birthright To Success and President of gloemi.com. He can be reached via info@gloemi.com
Food for Living: How Your Choice Affects Your Life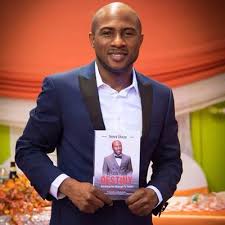 By Henry Ukazu
Dear Destiny Friends,
The greatest power that a person possesses is the power to choose – J. Martin Kohe
One of the most powerful desires of every individual is freedom. Freedom is characterised by true independence of any human being. When you have freedom, you can decide what you want, and what you don't want. When you have freedom, you call the shots, and you won't be deterred by what others feel or think about you.
This is how freedom works; as an employee, you are always at the beck and call of your employer, you will have to do the wish of your boss if you want to keep your job. As a child or apprentice, you are technically bound to obey your parents or boss pending when you are capable of standing on your feet. As a government official, you are bound to protect the government you serve, and where you feel the government is derailing, you can either resign or forever keep your mouth shut.
The origin of freedom can be traced back to the Book of life (Bible) when Adam and Eve were instructed by God to eat all fruits except a particular fruit. Due to the curious nature of man, they were deceived by the serpent which told them that when they eat the fruit, they will see and know what God knows. The point here is that Adam and Eve had unfettered freedom in the garden of Eden, but they messed up the freedom due to the choice and decision they settled for.
Why is freedom important? Freedom is important because it enables us to have a choice. Our choice determines the kind of freedom we will eventually have. If you make the right choice, you are more likely to have more opportunities to succeed, but when you make the wrong choice, you are bound to pay for it. Every choice we settle for has its own consequences, but the good thing about choice is that it prepares us for the greater journey ahead. For instance, during the COVID-19 pandemic, while some people were complaining, creative minds were exploring opportunities because every problem provides corresponding opportunities if you can think out of the box.
It should be noted that every choice you make affect other people. That's why it's important to always consider your family and close friends before taking any risk. Avoid making important decisions under any influence. It is imperative we act responsibly because the choice we settle for can define us. According to Winston Churchill "The price of greatness is responsibility".
Per Sam Silverstein said, "Making choices also mean accepting the idea that we are part of a bigger picture. We are not alone in our choices. Our choices affect not only ourselves but the people around us. Our choices shape our actions. Our actions are received and interpreted by those around us. These actions shape the opinions and feelings of those individuals, and ultimately, the actions they take for or against our behalf."
Choice is a powerful weapon in the minds of rational beings. To know the importance of choice, take an inventory of your life for the last 10, 20, 30, or even 40 years since you came of age, and evaluate all the mistakes, successes, opportunities and disappointments you may have encountered. One thing is certain, you will wish you can roll back the hands of the clock to either fix the past, or wished you would have done certain things differently.
The good news about making a bad choice or mistake is that it doesn't define you. Each of us has made mistakes in life and as such it will be foolhardy to be hard on yourself. If you make a mistake, see it as an experience and truly appreciate it because it means you are doing something and learning at the same time. Yesterday can be defined as what happened in the past, and today can be defined as what is currently happening which can translate into opportunities if properly nurtured in order to attract the opportunities of tomorrow.
Why do I make this analysis? It is your mistakes or choices that made it possible for you to have experience which enables you to make a better choice. If you had not made the mistakes, would you be in a better position to make an informed decision? Your answer is as good as mine, so don't be hard on yourself. The irony of life is that anyone making a mockery of you might have the worst experience. It is just that it's not seen in public because every one of us is battling with a secret frustration.
Do you know that your choice can be used to determine your interest in life? Choice plays a great role in choosing who you will be your life partner. Choice determines your interest in any academic discipline. Choice determines the kind of businesses you engage in. Choice shows your preference for the food you eat, the cloth you wear and the religion you prefer.
Choice can be related to feelings. But feelings is more attached to emotions. Your emotions can be controlled by how you programme what happens in your mind. Feelings allow you to follow sheepishly without ascertaining the facts. But you have the correct facts, you will know how to act in a normal way. Question. Can you have feelings for a goat? No. When you have facts, you will know it's improper to have feelings for a family member.
Facts give you awareness to make the right choice – it's just like when society justify that men are natural cheats. Let me ask you if the creator made it possible for anyone to die when they have sex with someone other than their lawful married partner, will men or ladies engage in indiscriminate sex? The point here is that you can control your emotions and feelings with your choice of thoughts. You can control your feeling because you're the one having them. Moral: Principles make you calculative, while fidelity makes you intentional.
It's important to stress that you can control your desires in life because you are in charge of your life. You own and control what you want people to hear, see and feel. It's just like driving a car. Who controls and directs the car? I agree as humans, we have an impulse, but let's analyze the issue of impulse with a mad man or woman. We have seen one before, if they are mad, why don't we jump into a lagoon since we know they are mad instead of walking by the sideway. Why don't they bump into a moving car as opposed to walking by the sideway? That tells you they have some control; no one is controlling them like a robot. If a mad man or woman can have such control, how much more a rational mind?
Let me share with you how to make the right choice
Follow your conscience
The best way to determine if you are on the right side of life is when you have peace of mind. You can never have peace of mind if you are not at peace with your conscience. Any human being who doesn't have a conscience is a living corpse.
Explore Options
Before you decide, explore other alternatives. Don't be in a hurry to make a choice. The more options you have, the better opportunity you have to make the right choice. Take your time to gather all your facts and information until you feel satisfied. Remember, when in doubt, do not act.
Think about the positive outcomes 
Always think of the big picture. Quit thinking of the short term. Refuse to make a choice that will make you regret tomorrow. When you make a choice/decision, try and stick to them even if it's unpopular. No one knows what you feel more than you, neither do they know you better than you know yourself.
In conclusion, we can choose to be happy, or not. We can choose how we react to hard times in our life, with positivity or negativity. We can choose to take responsibility for our actions or blame others for our failures. We can choose to be a victor or take on the role of a victim. What choices are you making in your life?  Are they the ones that result in positive consequences?
Remember that according to Any Rand "Every man builds his world in his own image. He has the power to choose, but no power to escape the necessity of choice."
Henry Ukazu writes from New York. He's a Human Capacity & mindset coach. He's also a  public speaker. He works with the New York City Department of Correction as the Legal Coordinator. He's the author of the acclaimed book Design Your Destiny – Actualizing Your Birthright To Success and President of gloemi.com. He can be reached via info@gloemi.com