Food for Living: The Effect of Digital Age of Innovation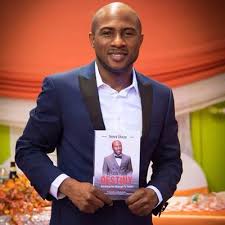 By Henry Ukazu
Greetings Friends!
I will like to begin this article by thanking the first founders and inventors of internet, Robert E. Kahn Internet who developed protocol suite (TCP/IP) in the 1950's, and Vint Cerf in the 1970s. It's also important to mention the Computer Scientist, Tim Berners-Lee, who invented the World Wide Web. This giant idea led to other great inventions and innovations from great minds such as Warren Buffet – the inventor of Microsoft Corporation and Mark Zuckerberg the founder of Facebook.
Before we proceed proper, let's have an overview or background information on digital information. There are two main areas where the nature of innovation has been changed as a result of the direct impact of the digital revolution: 1. Research and Development which is mostly used by big corporations and government agencies. R&D is one of the most important units of any organization because it helps to bring new products to the company in order to make it contemporaneous with the demands of the world. 2. Product and process innovation which is used by mainly used manufacturing companies. Digital technology made it possible for new products and services to produce quality advantages and business model innovation. This is mainly used by entrepreneurs and business oriented companies. 3. Business Model innovation which allow businesses to entirely re-imagine traditional business models by leveraging a powerful mix of emerged digital tools, advanced machinery and adjusted workforce, giving price and quality of service advantages over incumbents. The modern innovation of business models is originated by the tech professionals' community and is taken further by business professionals that have acknowledged new opportunities
This is not really a technological and digital article per se, rather it is an article that sheds light on the effects of digital innovation. Today's article will be a little bit controversial, but I will encourage you to think out of the box in order to appreciate the message inherent in it. It's undisputable fact that the internet has made the world a small village. A lot of transformation has taken place between 19th century and now. The 2Ist century can literally be called the jet age. This progressive view of life has made many companies to scot for exceptional beings with ideas who will add value to their company as opposed to the theoretical knowledge (formal education) that comes with fundamental trainings and procedure. It is on this note we shall be discussing about the formal education and the informal education which we have been exposed to in contemporary times.
I strongly believe it will be right to say ideas rule the world. With the invention of technology, the world has seen and felt ingenuity of ideas which has led major innovations. This digital age of innovation has caused some controversies in some quarters because of the ingenuity of ideas that has sprang up from it. Some of this ingenuity of ideas has made many people to believe that skills, talent and ideas are the ultimate in life. No doubt to a reasonable extent, that is true because many companies are always looking for ideas on how to take their business to the next level in addition to maximizing cost, but at the same time they also know that having a form of theoretical and formal knowledge and background in the industry is also necessary.
This is a topic of interest to me because I see a lot information making rounds in the world with respect to people who have achieved success without formal education. Some of this people achieved success with their skills, network, ideas and talent. Some of them also achieved success with little or formal education. And even people who have formal education figured out that true success lies in thinking out of the box in addition to developing themselves by thinking out of the box.
As an advocate of education, I strongly believe a good education is priceless. Even though you are talented it is also good for you to attain some level of formal education if you have the opportunity because there are certain information which you may not be exposed to on the street or talent. Even the Book of life stated in Proverbs 4: 13 "Your education is your life, guard it very well". Even though education is not the yardstick for success, but it helps to prepare the way for success. I think it's only percent of the world who have been extremely humbled to have attained amazing success without having formal education. Mark Zuckerberg and Bill Gate attended one of the best schools in the world before dropping out when they discovered they had a lot to offer to the world. I recently gave a talk to the Urban Male Leadership Academy in Borough of Manhattan Community College in New York, and I remembered asking the students what does success mean to you? Most of the students gave various answers which sounded right and indeed were right based on the area their thought process. I explained to them success is indeed relative and true success is doing better than you did yesterday. I also enlightened them about skills acquisition and value creation which I call ideas for sustainable growth.
As mentioned earlier, the focus on this article is about making us to think out of the box by comparing and contrasting formal education and informal education. In as much I believe in informal education which I likened to skills, talent and ideas, I also believe formal education is the foundation of all information. Some schools of thought opine that life begins after High school and college. This is because it is what you do with the knowledge you have acquired that makes the difference and how you apply it to solve the problems in the world. In today's labour market, employers also look for candidates who have really distinguished themselves with ideas because ideas truly rule the world. Yes, it is true, I however, think it also depends on the nature of the involved. Some jobs needed theoretical knowledge and expertise like medicine and law.
One of the major reasons some people agree that ideas are more valuable than formal education is because some of the disciples of this school of thought have been able to generate good money with their creativity. For example, the app and robot inventors. Without sounding immodest, I will like to state that formal education is still very important in today's society. In fact, it is a plus for you if you have it and have other great ideas. Acquiring it will go a good a long way to create opportunities for you. I'm speaking from experience because I have seen and tasted it from various aspect.
I have a question of interest. Has the effects of digital age of innovation done more harm than good? I will say no because it has really made the world a better place. However, the only negative influence I can think of which is not really a negative influence per se is that it has influenced a lot of people to think formal education is not as important as it ought to be due to the ideas some creative minds have been able to conceive.
Further more, it is important to note a real education enables a rational mind to think out of the box. When you add your skills the value increases. I'm particularly interested in this article because contemporary youths are paying more attention to what the society is showing them, thereby making it hard for some students go to school or even concentrate while in school forgetting that rational and informed youths combine both academic knowledge and informal knowledge. As a matter of fact, if the only knowledge you have is what you have upstairs which is devoid of formal education, your chances of conquering new grounds might be limited. The world has truly grown and new business needs some form of knowledge and information which can come in form of formal education in order for it to properly executed.
Let me share a personal experience with you, I have a legal background, but that has not stopped me from exploring other options. During the course of writing my book, I shared valuable and resourceful information relating to my legal background, tax background and all my professional work experience and the message has really resonated with so many people when they read my book. Some of the opportunities I have received in recent times came from people who have interest in my professional and academic experience. All this experience add up to and make me a resourceful being when I write and speak. What people often see is the finish work (public speaking), but they don't see the background work. To some people, I am a great public speaker and writer but I know for a fact a lot of factors and experience contributed to it. I didn't allow my skills to overshadow my professional and academic accomplishment.
In conclusion, since we are all concerned about achieving success, the best way to do go about it is to know yourself just like Bill Gate, Mark Zuckerberg, Barack Obama, Richard Branson and Henry Ukazu did. By so doing, you'll will be able to know the path to thread because each and everyone of us is different.
Henry Ukazu writes from New York. He works with New York City Department of Correction as the legal Coordinator. He's the author of the acclaimed book Design Your Destiny – Actualizing Your Birthright To Success.
The Authentic 'Place' of Sacrifice for Empowerment
Tolulope A. Adegoke
Scars that makes 'stars'.
Actions with the right motives.
Creativities that guarantees productivities.
Responsiveness that unveils passion.
Illuminant.
Favour that compels envy.
Independent.
Crosses, crowns, cares & cures.
Expectant, experienced, expressions & excellence.
"Sacrifice is the scar(s) we bear in the processes of carrying our 'crosses' (responsibilities) towards getting our 'crowns' (desired results)" – Tolulope A. Adegoke
Sacrifice is the scar(s) we bear in the processes of carrying our 'crosses' towards getting our 'crowns'. There is no star without a scar! The scar of every star is sacrifice. It is nothing else! It is simply the ticket towards delivering possibilities. Sacrifice is going the extra mile, paying the extra-price and taking the extra steps to deliver your mandates! Your extra-ordinary inputs determine your extra-ordinary impacts! You need to go the extra mile in your "disciplined" life. You must pay the extra-price in your "diligence"; then, the star in you emerges! Do not envy success, envy sacrifice!
Many around the world are embodiments of extra-ordinary potentials (gifts), but have found themselves in fields that are different from their real (divine) calling(s). For example, some are gifted footballers but have found themselves in the Engineering sector… Not until they subject themselves into the diligent sacrifices of football training and timings (age-wise), such people will not manifest or fulfil their original destiny. They would only be engineering stars by chance or by force. It takes sacrifice for the star in us to manifest!
You cannot eat your cake and have it! You cannot make an omelette without breaking eggs! Not even faith is a substitute for sacrifice. Vision is not a substitute for sacrifice! Sacrifice is a covenant requirement of every kingdom star! Apostle Paul in the scripture (Philippians1:21) said: "For me to die is gain, for me to live is Christ." I will rather die than allow anyone make my glory in Christ vain is a typical description of the term Sacrifice. Being crucified with Jesus Christ is Sacrifice! Every star has a story of sacrifice to tell! Bishop David O. Oyedepo is used to saying: "If you do not improve on where we live of, then you are a failure!"
The above means that, you must wake up from your slumber and invest your time in creating the future that you desire! Until you do what others do not do, you will still remain on the same spot as others! You must therefore wake up and tell yourself the bitter truth and design for yourself a new programme and do not let the year to end without a schedule for next year and a lifetime goal…This would show that you are really a serious entity on a mission to deliver your world from its aches!
Even Jesus Christ, the most anointed said in Luke12:49-50 (KJV): "I have come to set fire on the Earth…I have a baptism to be baptized with and now am I stretched until it be accomplished."  Anyone that desires to have a "global impact" must pay a "global price"!
You cannot have it until you pay its ultimate worth! You cannot have your crown, not until you are done with the cross!
"Every seed of Abraham is a seed with potentials for global impacts (Genesis22:17-18)" "And if ye be Christ's, ye are Abraham's seed and according to the promise (Galatians3:29)."
You are here on Earth for global impacts; you are not here for survival! Global Impacts is about being a positive influence all across the world on humanity in your area of calling(s), chosen career(s) or field(s).
I strongly believe that there are readers of this write-up that would manifest greater grace of positive impacts all across the world all to the glory of God Almighty, if they would be willing to pay greater prices than many great men have paid in the past in order to be the "moves" and "waves" of the "movements and trends" and affluence in their generation(s). Until you pay the greater price(s), you cannot generate greater value(s). For whatsoever a man sows, he shall reap!  What is only waiting for you in the future is simply your investment in today! We need to be prepared to at least start aspiring to do a few things we can do, then the grace will flow in on us to do more/greater! It is then we would be able to soar higher than the Eagles because the skies would have simply been transformed into our starting point!
Ultimately, you must discover your area of calling(s) or field(s), so as to be sure that you are no investing in the wrong direction. Your vision must be clearly defined so as to fully understand your mission and then empower yourself for possibilities in that field. According to 2Timothy 2:15 (KJV): "Study to shew thyself approved unto God, a workman that needeth not to be ashamed, rightly dividing the word of truth." Acquire relevant skills, apply the spiritual knowledge and understand the needs of your environment in relation to your "Empowered Zero."
Your field is the "green pastures" where your flocks feeds through your properly "Empowered Zero" which is harnessed/directed as solutions towards meeting demands, needs of peoples, corporates and nations. Harnessing your "Empowered Zero" is the full-scale methodological applications in a bid to impart your world with the treasures that lies in your earthen vessel!
To empower in this context means to positively influence affect or fuel something or someone or a place to become useful or better towards emerging/fulfilling or serving the real and full purpose of which it was originally created! Having thoroughly studied my Zero to Hero series, a majority across the world have come to understand that no one is indispensable, nothing last forever, change is constant and there is always room for improvement to be able to transit from Zero to Hero. Zero to Hero, in this context, is not limited or restricted to individuals or peoples alone but it touches as well the Corporate world and Nations; illuminating us that we can always be better, come what may!
Empowerment is both a value orientation for working in the community (practical) and a theoretical model for understanding the process and consequences of efforts to exert control and influence over the decision(s) that affect one's life, organizational functioning, and the quality of Community life; so said Perkins and Zimmerman, 1995; Rappaport,1981; Zimmerman and Warschausky 1998.
The value of the orientation of empowerment suggests goals, aims and strategies for implementing change. Empowerment provides principles and a framework for organizing our knowledge and lifestyle. Robert Adams points to the limitations of any single definition of empowerment "empowerment" and the danger that academic or specialist definitions might take away the wood the connected practices from the very person they are supposed to belong to. Still, he offers a minimal definition of the term: Empowerment as the capacity of individuals, groups and/or communities to take control of their circumstances exercise power and achieve their own goal, and the process by which, individually and collectively, they are able to help themselves and others to maximize the quality of their lives. According to Cornell, Empowerment Group, "it is an intentional, ongoing process centred in the local community involving mutual respect, critical reflection, caring and group participation, through which people lacking an equal share of resources gain greater access to and control over those resources."
Learn, Apply & Share.
Thank You!
Watch out for the Book titled: "The Power of an Empowered Zero" (From Zero to HERO) by Tolulope A. Adegoke. Foreword by Dr Yomi Garnett (CEO/Chancellor, Royal Biographical Institute, Philadelphia, Pennsylvania U.S.A., U.K., Abuja, Nigeria.) Edited by Ola Aboderin.
Food for Living: Don't Allow People's Perception Define You
By Henry Ukazu
Greetings Destiny Friends,
In our contemporary society, perception is everything, most especially in this era of social media where people share information which either depicts their business, interest or passion. The good thing about sharing information however, is that it gives visibility which in turn attracts value. In communication, it is important to relate with people with resourceful messages. Regardless of what one is sharing, it is instructive also to note that you are sharing information which you like people to know about.
However, the negative effect of sharing different content on the social media, and depending on what you share, is that the society merely finds it as either controversial or socially ignominious or irritating. This can adversely affect or destroy your brand and also label you in certain ways.
When we talk about labeling, several thoughts naturally come to mind. Generally, labelling is seen as a way of identifying people. Labeling can be positive or negative, depending on usage. Depending on how you may have been described or labelled, it is important to note that perception doesn't define you in a holistic manner. It only gives an impression based on the perception of the person describing you.
Labeling comes in different ways. Some come across as judgments based on hearsay, some create stereotypes, bias, fears and stigma. Labels don't see people — they describe an oversimplified version of who they are. When you label yourself, you are following the same pattern. Labelling tends to discard all sense of individual identity, and this can be detrimental to not only our personality, but our society in general.
When people label you, they are merely telling you how their thought process works. They stick a label to define us, and if we are not strong, we'll wear the label like it's the truth. In one way or the other we may have been defined, but the true definition of a human being is to look at the challenges the person has been able to overcome.
Let's take a case study of Albeit Einstein; his teacher told him, he's a dull student and as such he won't be able to get a good job. He was advised to look for the lowest skill job. Albert Einstein believed what his teacher told him and lived with it for a while, until one day he applied for a job in a company and he was required to do an aptitude test. After reviewing his grade, the Chief Executive Officer of the company called him and inquired why he applied for the lowliest position in the company as opposed to a more advanced position, he responded, that's what he felt he could do. The manager then told him his score was the highest the company has ever received. From that day, Albert Einstein started to think highly of himself as opposed to believing what his teacher labeled him.
The moral of this story is that people don't determine our destiny, God does. They might know your name, but they don't know your story, they might know your history, but they don't know your future, they might know your past but don't know your present.
We live in a competitive world where people tend to copy the works, or fit into the standard of the world for social recognition. Don't fall into the pressure of following the bandwagon. Stick to your calling and maintain your lane.  Don't allow that label to stick. You're perfect in your way. In the journey of life, people will laugh at you for reading a book,  they might call you a nerd; they might mock you for working extra hours to grow your business or learn a trade or even start a course that is not popular. They won't believe in your project; they might tag you with names. Don't be deterred; they are only seeing today, they are not aware you might be their boss tomorrow.
It is normal for people to say stuff about you or call you names simply because, either they can't be like you or they are jealous of what you have been able to accomplish. When people label you, it goes to show their level of understating about who you are and their vision of life. Sometimes, human beings love to take advantage of people, especially when you are down. For example, they might say, 'is this not the carpenter's son'; that's what they used to know you as, but you are no longer the names they used to call or tag you. It is important to note that you don't need to prove yourself to people, your success and reputation will show them over time.
Have you been labeled or defined in a certain way? If yes, work on yourself and tell yourself, you are not where you used to be, and vow never to remain where or be the name you have been associated with, and the best way to do it is to challenge yourself to do better than you were yesterday.
Henry Ukazu writes from New York. He works with the New York City Department of Correction as the Legal Coordinator. He's the author of the acclaimed book Design Your Destiny – Actualizing Your Birthright To Success and President of gloemi.com. He can be reached via info@gloemi.com
A Little Sleep, A Little Slumber: Much Sleep Equals Death
By Tolulope A. Adegoke
"Time sees everyone, yet concentrates on nobody…It is too busy for that! It is a trend that is always willing to give its best to those (who) are ready and willing to sacrifice their best for its proper investment" – Tolulope A. Adegoke
Time is the most and indispensable currency for exploits if invested wisely!
Time is cheap, yet expensive! Time is light, yet heavy and loaded with events (Naturally-Spiritual and Artificial-Physical).
Time can be spent or invested! Time can be handled, managed by effective planning, programming and wise steps/actions for undeniable and reliable results.
Time is no respecter of persons; it does not stop a while for any reason or person(s), it is not controlled by man but by God Almighty, Creator of the Creator of all things!
Time does not cheat! It works its way through from its beginning to that which is called its end (REVELATION).
Time sees everyone, yet concentrates on nobody…It is too busy for that! It is a trend that is always willing to give its best to those ready and willing to sacrifice their best for its proper investment.
Time expires…It evolves into phases!
Time is beyond the physical senses of MAN; it is beyond the tools (seconds, minutes and hours) that make up the clock to reading its trends and moves! It is life…It goes on and on… It cannot be measured but can only be maximized by investing in steady
meditation in serenity for its revelations and illuminations of ideas and creativities at the speed of shock!
Time shocks man, but not God! Time if 'fact' and blunt! It works without patience…It is steady and consistent; the sluggard and the ignorant never likes it!
The enemy of time is PLEASURE which generates into PROCRASTINATION! Pleasure abuses its (time) schedules and duties in the creations and manifestations of purpose from IDEALISM into REALISM.
Time flies! It never gives up! It has wings! Time is never tired! It does not wait to be motivated!
Time, if acknowledged and referenced with God Almighty heals! Only God Almighty can recover time; for time cannot recover itself.
Time has no friend or foe, it only relates and works for those that takes/makes out time to seclude themselves in SERENITY to ponder on facts and meditate for reasons so as to become the REASON in the SEASON (Time).
"Time and chance happens to them all (Ecclesiastes 9:11)." Time is for everyone and with no person!
Time speaks and its voices echoes! Its impacts are daily! Time trend always in all medium of communication; Time cannot be caged; it cannot be saved but maximized with Wisdom, Knowledge and Understanding and their applicability.
It is true there is "time" for everything, but it (Time) is always ready and available for everything right! Everything right must be done, adopted, implemented and executed and actualized per time.
Time is ever positive…Only the deed of men corrupts/pollutes it! Time is light, it illuminates, it reveals and exposes the deeds of men.
Light is life eternal; everyman is like a candlestick. Your impact lights each candlestick that represent each life.
Time is deeper and sharper than sword! Every word spoken by time is WORK (i.e. IMPACT!)
Time motions…It does not sleep, it does not wait, so why wait till tomorrow before you do that which is right? Why wait till tomorrow before you light up another candlestick around you to lighten up/ illuminate the world? Why wait till tomorrow before you love, before you invest?
You do not know true investment, until you learn time investment. Time is always NOW! It is always TODAY, it is clockwise and always today for the right CAUSE…But only the deed of men pollutes it!
Make today right, make it count and worthwhile for a better tomorrow! Time is ever productive! Always available for everyman's efforts!
Time is ever prepared today to give you a better tomorrow! Time is invaluable…It is one of the greatest asset given to mankind.
Time has respect for ideas in thoughts and reasoning and mostly for its full actualizations.
Time worked and produced YESTERDAY! Time works TODAY to produce a grand and brand new day called TOMORROW!
Time is official and must be guarded and maximized with care and responsiveness and respect! "Make hay while the sun shines!" Indolence is foolishness! No food for a lazy man.
"Go to the ant, you sluggard! Consider her ways and be wise, which having no captain or ruler, provides her supplies in the summer.
And gathers her food in the harvest; How long will you slumber, oh sluggard?"
"A little sleep, a little slumber,
A little folding of the hands to sleep,
So shall your poverty come as one that travelleth;
And your want as an armed man." (Proverbs 24:33)
It takes the value of wisdom to enjoy the trends of TIME. Time is the principal raw material needed in the factory of ideas. Ideas answer only to those who have "time" for it.
Without setting "time" apart to reason (think), your rising is not in view! Time is where it all begins! Time is therefore of utmost essence in the school of ideas!
Act Now! Every move you make moves you! For every action, there is a REACTION! Time will tell of every of your efforts and rewards.
Time has targets…Its target is always TODAY for a TOMORROW (the future). The certainty of a better tomorrow is determined by well-planned and structured today!
"Time is therefore an asset of universal equality." Most importantly, time is equal! It all depends on how much you invest it or spend it.
Time is always available for everyman's efforts but only God rewards all accordingly (Paul plants, Apollo waters but only God doeth the blessings) with blessings of man's deeds! Time records the deeds of men; be it good or evil… God rewards all accordingly!
Time is specific on goals and facts! Time is ever deliberate; depending on how smart you play your cards (work) and how prayerful you are.
The more time you have for reasoning, the more insight you gain and the greater result you command. The mobile phones you carry about for example most time are working against you. When an idea is coming, it rings and by the time you finish answering the call, the idea has flown away.
Time is an invaluable asset. Unfortunately, most people are abusers of time. We therefore must redeem our time from pollutions (cultural bastardization, tradition and unrelated issues) scrambling for out "time" during business/thinking hours.
Every 'time' INVESTORS invariably ends up an INVENTOR.
Life is all about timing! Time is life…Life goes on and on; only the life of man is short! Time is infinite, but its moment expires and evolves into phases and realms in the reality cycle of life. Therefore, maximize your time judiciously!
Learn, Apply & Share.
Thank You!
Watch out for the Book titled: "The Power of an Empowered Zero" (From Zero to HERO) by Tolulope A. Adegoke. Foreword by Dr Yomi Garnett (CEO/Chancellor, Royal Biographical Institute, Philadelphia, Pennsylvania U.S.A., U.K., Abuja, Nigeria.) Edited by Ola Aboderin.