Food for Living: The Rules of Success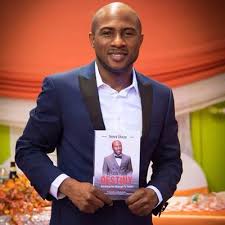 By Henry Ukazu
Dear Destiny Friends,
Everything in life has rules and processes. There is every tendency that one may hit the rocks if for any reason he fails to adhere to the set rules and processes. It is only on rare occasions that the luck or "grace factor" can come to one's rescue. In legal matters, one must understand the laws, rules and exceptions to win a case. In mathematics, one must know the formula while in medicine, diagnosis is a prerequisite to ascertain the cause of any illness.
The focus of this article is on the necessity of soft skills in achieving success. Note that rules bordering on success are not exhaustive; they are more like basic and insightful ideas one can explore if one is determined to succeed.
Just like there are many ways to kill a rat, there are also many ways to succeed. However, one thing is certain, one must follow and adopt relevant principles. Principles are universal, and once rightly applied, one is bound to reap the benefits. I will be sharing some of the principles a diligent, progressive and success-prone mind can adopt.
While reading, working hard and smart on your business are important, it is imperative to note that learning a skill, developing your talent and gifts are equally important success magnets a rational mind must adopt. Some of these success principles which I call success magnets are built into soft skills among which are building capacity, having a good reputation, being diligent, consistency, networking, personal relationship, good attitude, good communication, problem solving skills, creativity and empathy.
You may be wondering how one applies these soft skills? Let's start from the area of building capacity. In any area you would like to get prominence, you must endeavor to learn as much as possible to gain credibility. When you have developed capacity, it will be easy to apply soft skills.  It is sad to note that sometimes, some people put the cart before the horse, and think the universe will favour them. No, you must understand the process. No serious mind will give you an opportunity when you are yet to develop capacity. When you develop capacity, it will be easy to apply the soft skills.
Even if you haven't developed capacity, you can creatively use soft skills to learn how to develop capacity if you have a good communication skill, great mindset and attitude.
These soft skills might sound ordinary, but trust me, they are very fundamental. This is because, even with theoretical and practical knowledge, if you don't have these soft skills, you might appear unattractive. But if you have these soft skills, you can learn both theoretical and practical knowledge.
It is easy to say 'I want to succeed', but when we are exposed to the diligent and consistent work we must do, we'll rather remain in our comfort zone. Trust me, I have been there, but I refuse to stay there because I have since understood that there's no gain in playing little when you can play big.
On a personal note, I normally do all within my reach to give my best shot by preparing for the best and expecting the worst to the extent it goes south. As you may know, nothing is guaranteed in life, no matter how hard you work, or how much trust you may have in your work. You can do all you are expected to do and still fail. Yes, you can have theoretical, practical and social skills and still fail. In such a situation, just know that your time has not come yet.
It's important to note that there's no substitute for excellence.  It's either the work is good or not. To achieve excellence, endeavor to spend one percent of your time in an area of your life you have a strong interest in or whatever you are passionate about. By doing, you will develop expertise.
Another great rule for success is surrounding yourself with greatness. By this, I mean people who are exceptionally good in what they do. They might not be in your areas of interest, but if they are, that's a plus. These people might be younger or older than you, they must have certain traits or values you admire, but more importantly, they should bring out the best in you.
Most times, in our quest to make an impact in life, we tend to focus on hard work which is good, but experience and life has taught me to focus on what ignites your spirit and soft silks can be the game-changer. When you channel your energy on where you are celebrated, you will understand the importance of value. Imagine working with someone who doesn't understand the value you bring to the table, all your work will be considered as mere service, but someone with a heart of service, gratitude and appreciation knows the importance of value when they see one. This is the simple reason why most employers and resourceful beings make conscious efforts to retain certain people despite the noise outside.
When you are successful, there's this level of happiness and fulfillment that comes to you. This success comes to you because you have done something unique like having mentors or role models. Let's take a minute to discuss mentors and role models, and their importance.
If you will agree with me, success leaves clues where it derived its strength and foundation. There's nothing in life that doesn't have a foundation. As you journey through life, find mentors and role models who have already achieved what you would like to achieve. Just like you study what the happiest couples have done to stay together for decades if want true love; you can also learn from the experience of those whose marriage didn't work, they might give you one or two advice that might be more beneficial to you than couples whose marriage never broke up.
If your dream is to be the best lawyer in your city or State, study what the best lawyers in your city or country did to achieve their reputations. If you want to be a World Champion, study the lives of World Champions, and learn how they did it. If you want to be a millionaire, find millionaire role models who you would like to be someday. If you want to be an entrepreneur, find a few entrepreneurs who inspire you and study how they achieved what they have. Without a doubt, mentors and role models are your shortcuts to unleashing your greatness. By learning from the experiences of others, you will increase your possibility of succeeding, and avoid unnecessary mistakes.
Give and Give: This principle is mind-blowing. As humans, we are naturally selfish, we do care for ourselves most times more than others do. Don't get me wrong, you need to care for yourself first. However, for the purpose of this principle, I want you to know that you will get what you want faster when you help other people to achieve what they want. Life is not about you, neither is it centered on you . The average man seeks what he can receive from the world. The extraordinary man seeks what he can give to the world. When you assist other people without having an expectation, they will be glad to go the extra mile for you if they have an appreciative mindset. And of course, a lot of people do!
Henry Ukazu writes from New York. He works with the New York City Department of Correction as the Legal Coordinator.  He's a Human Capacity and Mindset coach. He is also a public speaker, youth advocate and creative writer. He's the author of the acclaimed book Design Your Destiny – Actualizing Your Birthright to Success. He can be reached info@gloemi.com
APC Suspends SGF Boss Mustapha for Losing Polling Unit, SWC Reacts
The All Progressives Congress in Adamawa State has suspended the Secretary to the Government of the Federation, Boss Mustapha, for losing his polling unit to the Peoples Democratic Party at the presidential and governorship polls.
The party disclosed that the SGF did not contribute to the victory of its presidential and governorship candidates.
Announcing the suspension at a press conference in Yola, chairman of Gwadabawa Ward said Mustapha was not committed to APC's victory at the presidential election.
He stated that the indefinite suspension followed complaints from his ward, adding that no individual could be above the party that gave them the platform.
But in a sudden twist to the announcement of the indefinite suspension slammed on the SGF, the State Working Committee of the party under the leadership of the acting Chairman, Chief Samaila Tadawus, declared the announcement as "unconstitutional, null and void and of no effect."
The Adamawa State APC SWC, also announced the directive on the local government executive committee of Yola North, to constitute a disciplinary committee to immediately investigate and recommend appropriate action.
Secretary of the party, Dr. Raymond Chidama, who addressed journalists at the party secretariat on behalf of the SWC, frowned at the penchant of party members who were being sponsored by "opposition elements within the party with malicious intent to attack elders of the party through actions that flagrantly disregard the party's constitution."
He said, "We hereby state clearly that such suspension is unconstitutional, null and void and is of no effect, because the state working committee has warned the ward executives in the past to desist from this acts of targeting elders of the party and disregarding constitutional provisions, appropriate sanctions will be applied after thorough investigations."
The Punch
Massive Jubilation in Abia as INEC Declares Otti Governor-Elect
The Independent National Electoral Commission, on Wednesday, declared the governorship candidate of Labour Party in Abia State, Alex Otti, as the winner of last Saturday's governorship poll in the state.
The declaration of the poll results came after days of tension and protests in the state, following suspension of results collation by INEC.
But INEC, on Wednesday, declared that Otti polled 175,5467 votes to defeat his closest rival, Okey Ahiwe of the Peoples Democratic Party, who polled 88,529 votes.
The Returning Officer, Prof. Nnenna Oti, therefore returned him as the winner.
Following Otti's victory, his party and supporters went wild with jubilation.
Our correspondent reports that some youths removed off their shirts, waving party's flag and dancing along the streets of Umuahia the state capital and Aba, the commercial nerve centre of the state.
The carnival-like jubilation led to gridlock throughout the metropolis.
Some of the jubilant youthed painted their faces with powder and chalk, while others paraded their cultural masquerades, shouting, "Happy Independence Abia State!"
Otti, in his acceptance speech, said  he would not go on a revenge mission when sworn in as Governor of Abia State because he had no bitterness against anyone.
Otti told people of the state that the journey towards taking back their state from years of bad governance had begun.
He said, "This is just the beginning of the journey. I know that there's a lot of work to be done and we must get all hands on deck to ensure that we take back our state and bring the much sort after dividends of democracy.
"You voted us to serve you and not to be served. You voted us to alleviate your sufferings and not to compound and multiply them. This is a service that comes with unusually high sense of devotion and commitment," he said.
The Punch
Delta Election CP Commends Residents, Stakeholders on Successful Elections
The Election Commissioner of Police CP Umar M. Sanda, has on behalf of Delta State Police wishes commended the residents of Delta State for their peaceful conduct during the just concluded gubernatorial and house of assembly elections held on March 18, 2023.
Sanda gave his commendation in a statement signned by the Command's Public Relations Officer, DSP Edafe Bright, saying thre success of the election was largely due to the peaceful conduct of residents and also the wonderful collaboration between the Police and other sister security agencies.
The Command has received a lot of accolades from Organisations and public spirited individuals for working assiduously with Sister Security Agencies to effectively police the State and provided top-notch security, before, during and after the 2023 general elections.
The CP therefore charge all residents to 'unite because we can only achieve economic development in an atmosphere of peace'.
The Command also expressed its appreciation to sister agencies for robust synergy, political leaders for keeping to their promise of a peace accord signed at the State headquarters, assuring them that the Command is always available to render any security assistance when required.
He also extended his appreciation to the Delta State Resident Electorial Commissioner, Rev Monday Tom for his cooperation during the election, all election observers, all election monitoring teams, and the media and called for continuous cooperation with the Police in future endeavours.