Gov/HoA Polls: Maintain Political Neutrality, Army Chief Charges Soldiers, Releases Emergency Phone Numbers
The Chief of Army Staff (COAS), Lieutenant General Faruk Yahaya has directed formation and unit commanders of the Nigerian Army to ensure that troops remain professional and apolitical during the forthcoming Gubernatorial and House of Assembly Elections across the nation.
The Army Chief handed down the charge while addressing formation and unit commanders across the country, prelude to the rescheduled 18 March 2023 polls. Gen Yahaya, who commended the troops for their overall performance in the provision of security during the last polls admonished them to shun all forms of inducement, enticement or cajoling that could compromise the security of the polls, adding that a secure and safe atmosphere must be provided for the citizenry to exercise their civic responsibility of chosing their leaders. Gen Yahaya charged the troops to adhere strictly to the guidelines in the Code of Conduct for Operation Safe Conduct, as any contravention will attract dire consequences.
He urged the commanders to intensify efforts at providing security support for the elections and be ready to respond promptly to any emergency situation while prioritizing the protection of key national infrastructure.
The COAS equally reminded his commanders of the oath of allegiance they swore to defend the sovereignty of Nigeria and maintained that the Nigerian Army must be seen by all to stand in defence of Nigeria's democracy.
Meanwhile, the Nigerian Army has updated its list of hotlines for monitoring and reporting of emergencies and acts capable of disrupting the coming elections. It could be recalled that the NA had earlier released a set of contacts during the Presidential election held in Febuary 2023 as part of measures to support the Police in establishing a conducive environment for the successful conduct of free,fair and peaceful elections.
Members of the general public are please enjoined to call the phone numbers below in their various states and the Federal Capital Territory Abuja to report any security breach during the elections.
1. ABIA STATE – 09029568595
07067880707
2. ADAMAWA – 08022750987
3. AKWA IBOM STATE – 09070077175
08163256562
4. ANAMBRA STATE – 08030881453
5. BAUCHI STATE – 08128063675
6. BAYELSA STATE – 08107855752
08143247308
7. BENUE STATE – 08080754339
8. BORNO STATE – 09099616160
08086987079
9. CROSS RIVER – 08037084192
10. DELTA STATE – 09044400064
08144464947
11. EBONYI STATE – 08158274048
12. EDO STATE – 09066325953
13. EKITI STATE – 08037851448
14. ENUGU STATE – 09032102212
08023097458
15. GOMBE STATE – 07063908779
08082557782
16. IMO STATE – 08069587883
08164120381
17. JIGAWA STATE – 07017791414
08100144363
18. KADUNA STATE – 07031544227
08028580978
08035242633
19. KANO STATE – 08038432656
20. KASTINA STATE – 08108854061
09012998054
21. KEBBI STATE – 09130213661
22. KOGI STATE – 08033217964
23. KWARA STATE – 09060001270
24. LAGOS STATE – 07034769430
09127604098
25. NASARAWA STATE – 09051009404
26. NIGER STATE – 07031346425
27. OGUN STATE – 09116589494
08032466245
28. ONDO STATE – 08036130535
29. OSUN STATE – 09019683922
30. OYO STATE – 07047703000
31. PLATEAU STATE – 08037116395
07031260622
32. RIVERS STATE – 08064274222
33. SOKOTO STATE – 07069084570
07052693532
08136913284
34. TARABA STATE – 08136728969
08060902363
35. YOBE STATE – 08061397656
36. ZAMFARA STATE – 08140075541
37. FCT – 09114913164
08186690471
08079153860
08164304255
09159793968
Organ Harvesting: UK Court Convicts Ekweremadu, Wife, Doctor
Former Nigerian Deputy Senate President, Ike Ekweremadu, wife and a doctor have been convicted of organ trafficking, in the first verdict of its kind under the Modern Slavery Act.
The 60-year-old politician, his wife, Beatrice, 56, and Dr Obinna Obeta, 51, were found guilty of facilitating the travel of a young man to Britain with a view to his exploitation, after a six-week trial at the Old Bailey, according to the UK Guardian.
They criminally conspired to bring the 21-year-old Lagos street trader to London to exploit him for his kidney, the jury found.
The UK Guardian said he could not reveal the name of the donor for legal reasons, adding that he had been offered an illegal reward to offer his kidney to the senator's daughter.
It also said Sonia's kidney disease forced her to drop out of a master's degree in film at Newcastle University, the court heard as it said Sonia was found not guilty.
In February 2022 the man was falsely presented to a private renal unit at Royal Free hospital in London as Sonia's cousin in a failed attempt to persuade medics to carry out an £80,000 transplant.
For a fee, a medical secretary at the hospital acted as an Igbo translator between the man and the doctors to help try to convince them he was an altruistic donor, the court heard.
The prosecutor Hugh Davies KC told the court that Ekweremadus and Obeta had treated the man and other potential donors as "disposable assets – spare parts for reward". He said they entered an "emotionally cold commercial transaction" with the man.
Ekweremadu's attitude as a successful lawyer and founder of an anti-poverty charity who helped draw up Nigeria's laws against organ trafficking portrayed "entitlement, dishonesty and hypocrisy", Davies told the jury.
Davies said Ekweremadu, who owns several properties and had a staff of 80, "agreed to reward someone for a kidney for his daughter – somebody in circumstances of poverty and from whom he distanced himself and made no inquiries, and with whom, for his own political protection, he wanted no direct contact".
He added, "What he agreed to do was not simply expedient in the clinical interests of his daughter, Sonia, it was exploitation, it was criminal.
"It is no defence to say he acted out of love for his daughter. Her clinical needs cannot come at the expense of the exploitation of somebody in poverty."
Ekweremadu, who denied the charge, told the court he was the victim of a scam. Obeta, who also denied the charge, claimed the man was not offered a reward for his kidney and was acting altruistically. Beatrice denied any knowledge of the alleged conspiracy. Sonia did not give evidence.
WhatsApp messages showed to the court revealed Obeta charged Ekweremadu N4.5 million (about £8,000) made up of an "agent fee" and a "donor fee".
Ekweremadu and Obeta admitted falsely claiming the man was Sonia's cousin in his visa application and in documents presented to the hospital.
Davies said Ekweremadu ignored medical advice to find a donor for his daughter among genuine family members.
He said: "At no point in time was there ever any intention for a family member close, medium or distant to do what could be paid for from a pool of donors."
The judge, Justice Jeremy Johnson, will pass a sentence on 5 May.
UK Plans to Sanction Electoral Offenders, Collates List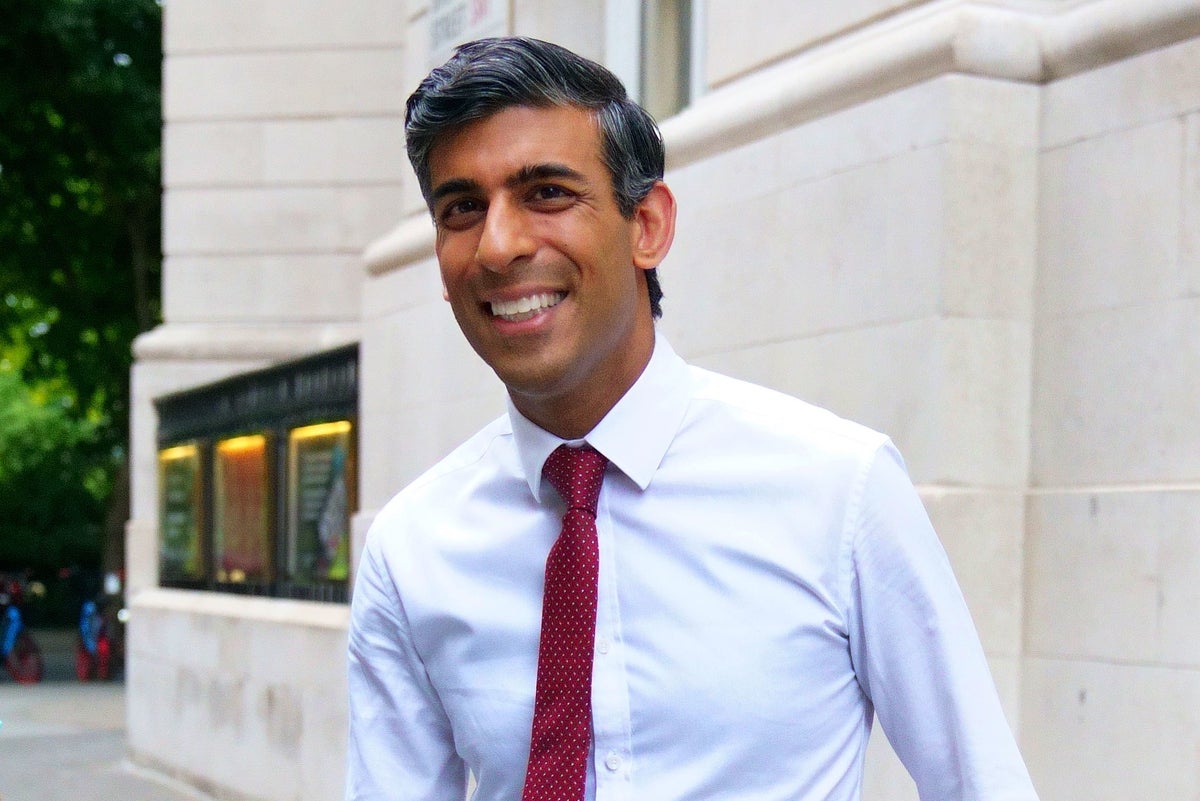 The British High Commission has said the UK Minister of State for Development and Africa, Andrew Mitchell MP, is prepared to take action against those who engaged in or incited electoral violence during the just-concluded general elections.
The commission said the UK was already collating names of perpetrators and would impose sanctions "including preventing people from obtaining UK visas or imposing sanctions under our human rights sanctions regime."
In a statement made available to our correspondent on Wednesday, the high commission said, "We can confirm that we are collating relevant information, with a view to taking action against some individuals."
The high commission, which said it deployed observers in six states, noted, "There were notable points of concern.  Members of our observation mission personally observed violence, and voter suppression in numerous voting locations. We witnessed and received credible reports from other observer missions and civil society organisations of vote buying and voter intimidation, the destruction and hijacking of election materials and the general disruption of the process in numerous states including Lagos, Enugu and Rivers.
"In addition, we observed incidents of harassment of journalists. Freedom of speech and a free press is crucial for a healthy democracy, and journalists must be able to go about their work without being threatened.
"The UK is concerned by the use of inflammatory ethnoreligious language by some public and political figures.  We call on all leaders not just to distance themselves from this kind of language, but to prevent those who speak on their behalf from doing so in this way.
"It is a testament to their commitment to democracy that many Nigerians were prepared to vote despite being faced with intimidation and hostility."
It, however, commended the Independent National Electoral Commission for improving on its performance during the governorship and state Houses of Assembly elections on March 18.
The Punch
INEC Declares LP's Alex Otti Winner of Abia Guber Polls
The Independent National Electoral Commission, INEC, has declared Alex Otti of the Labour Party, LP, winner of the Abia state governorship election.
Otti defeated his closest rival, Okey Ahiwe of the Peoples Democratic Party, PDP, to emerge winner.
The Labour Party candidate scored 175, 467, while Ahiwe polled 88,529.
INEC Returning Officer in the state, Prof Nnenna Nnannaya-Oti declared Otti the winner on Wednesday evening after the resumption of the final collation of governorship election results in Umuahia.
The electoral umpire had suspended the collation of results for 48 hours.
Reacting, Otti praised God for his victory at the poll.
Tweeting via his verified Twitter handle, Otti wrote: "See what the lord has done."