Never Ever Give Up on Your Purpose (Pt. 2)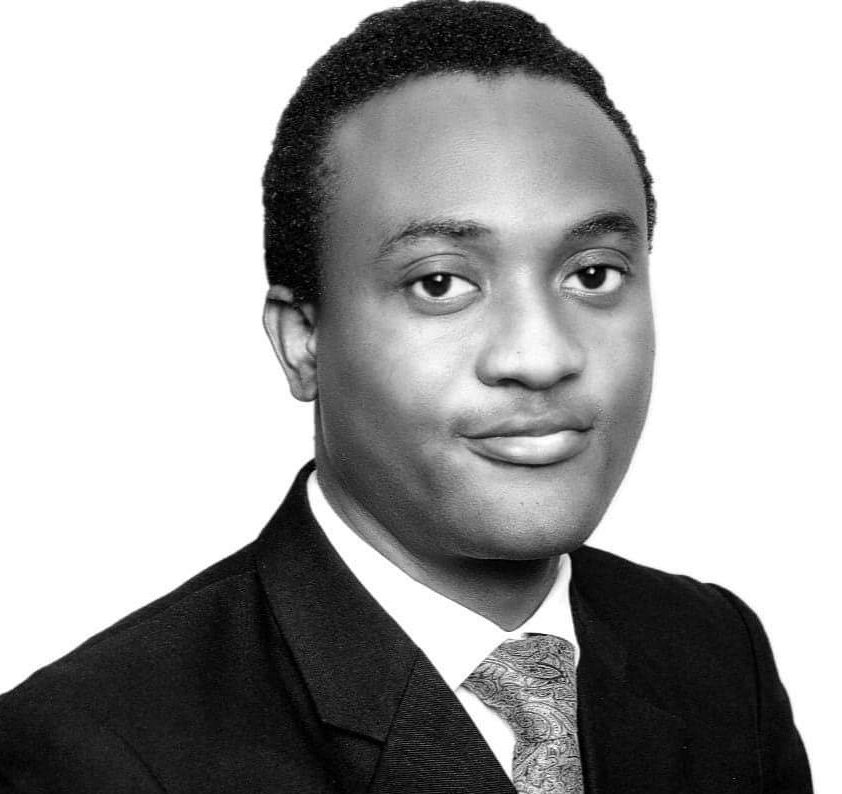 By Tolulope A. Adegoke
"I must unveil it that you, as human beings have the enormous amount of choices to create and re-create, modify and re-modify the beautiful lives of your dreams. You should also know and understand that "Fate" and your (Faith) choices work in concert to sculpt the look of your lives. And it is in your conscious choice-making Faith) that, ultimately, your destinies are realized and fulfilled. To overlook or underrate this truth (fact) is to play the prey (victim). To disrepute or disregard this truth is to deny the 'grace' and 'power' that has been granted to you to create all that you ever need or want as a being. Therefore, engage wisdom, deploy the tools of knowledge and act with understanding by not giving up on 'purpose'!" – Tolulope A. Adegoke Ph.D., MINIM, FIMC, CMC, CMS
Those who have been deeply hurt by life are generally the ones who can feel the pain of others in a heartbeat. Those who have endured adversity become humbled by life, and as a result, are more open, compassionate and real. We may not like suffering when it visits us, but it serves us very well: it cracks the shells that covers our hearts and empties us of the lies that we have clung to about who we are, why we are here, and how this remarkable world of ours really functions. Once emptied, we can be refilled with all that good is, noble and true. We should understand that trouble is a tool of transformation in disguise if we don't get carried away by choosing to allow them to do so. Joseph Campbell wrote: "where you stumble, there your treasures lie."
We must see ourselves as work in progress and continue to challenge ourselves to use each day as empirical platforms to evolve into the higher realms of our divinely (authentic) ordained life. The reality is that we all have work to do, no matter how much work we have done on ourselves, no matter how much we have evolved or enlightened we may claim to be. Each of us has flaws to mend, to fix, and wounds within us that cry out to be healed. It is now our responsibility as individuals to brace up and heal up by submitting ourselves to the realities of what courage has to offer and purchasing what it is through the currency of Faith. Faith is a booster: when faith surges, courage is boosted to perform its role for our conquests. Faith perfects our works and deeds for the actualization of our desired goals or objectives. Every one of us, naturally has a splintered soul, as we try to reconcile being spiritual with being human. And the deeper we go within ourselves, the more we realize how little we know, for real. A wise man wrote: "the top of one mountain is the bottom of the next"; that is to say, as we reach the summit or peak of the mountain we are currently climbing, guess what we see? Other peaks to scale (surmount). This is what the reality is in life; that is why learning and growth never ends, as it helps us to remember and reclaim the greatness and wholeness that, sadly we have lost. Though we have our human limitations, which we must not always dwell on, but admit and take up the responsibility of removing the blocks that have kept us small or stagnated from becoming unbounded, unchained, illimitable, indestructible and indispensable in your areas of calling (and generation). Materialism only makes us live life from the outside, rather than on the inside. You must have been through a whole lot of demeaning situations or scenarios, but you need to understand that we grow most from our greatest challenges, and this is why I sometimes tell folks that life is a divine set-up to grow and outgrow, to create and re-create, to born and be re-born, to live and out-live. You will realize that experiences were agents sent to help you clean (polish) our acts and push (charges) us to move through our weaknesses and overcome them all. Life's biggest hurts are, in truth, opportunities in disguise for personal growths for positive transformations and reclaiming our authentic "grace" and "power" which was lost. Embrace them for the gifts they are and that comes with them.
Through the highs and lows, don't ever give up! It is your commitment to accept the responsibility for your part in all that has unfolded and to reach our authentic being, which is the full stature of Christ that we have been charged to grow into, by carrying our crosses, and then follow Christ Jesus. It is believed by many scholars of high repute that much of what you experience in life has been pre-scripted. But, I must unveil it that you, as human beings have the enormous amount of choices to create and re-create, modify and re-modify the beautiful lives of your dreams. You should also know and understand that "Fate" and your (Faith) choices work in concert to sculpt the look of your lives. And it is in your conscious choice-making (Faith) that, ultimately, your destinies are realized and fulfilled. To overlook or underrate this truth (fact) is to play the prey (victim). To disrepute or disregard this truth is to deny the grace and power that has been granted to you to create all that you ever need or want as a being.
Any Nigerian Can Initiate Arrest, Says FPRO Adejobi
The Force Public Relations Officer, ACP Olumuyiwa Adejobi, has said that every Nigerian citizen is mandated by law to initiate an arrest if they notice a crime being committed anywhere.
Adejobi made the revelation while speaking as a panelist during the panel session at the 2023 National Security Conference of the National Association of Online Security News Publishers (NAOSNP) with the theme "Proliferation of Lethal Weapon As Security Threat: Arm-Full, Harm-full to New Dispensation' held on Thursday in Lagos.
The FPRO, who represented the Inspector General of Police, Kayode Egbetokun,  leveraged on Section 12 of the Criminal Code, to buttress his point, saying it empowers individual Nigerians to initiate arrest, and hand over to the Police, adding that initiating the arrest does not include beating up a suspect, mobbing or lynching.
He added however, that the difference between the regular citizens and security agencies is one does not bear arms while the other does, while reiterating that whoever wishes to own or possess weapons must have them licensed by the appropriate government agency or will be seen to have run foul of the law, and made to face and bear the full weight of the law.
"The law empowers the military personnel, and other law enforcement agencies to bear arms, but it's however, frightening to see many individuals in possession of arms without being licensed by the relevant authority," he said.
Arase Hails Tinubu on Approval of Recruitment of 30,000 New Personnel
The Chairman, Police Service Commission,  Mr. Solomon Arase, has hailed President Bola Tinubu for approving the recruitment of 30,000 new personnel into the Nigeria Police Force. He said the gesture will help not only in sustaining peace and security,but also check the proliferation of small arms and lethal weapons, which has been the bane of safety in the nation.
Mr. Arase, who was represented by AIG Ade Shinaba, made the remarks while speaking as the special guest of honour at the 2023 National Association of Online Security News Publishers (NAOSNP) National Security Conference at the Civic Centre, Victoria Island, Lagos, said the president has set the pace in setting security on the right path and the enlargement of the force will go a long way in checking the proliferation of Lethal weapons and small arms in the country.
We'll Continue to Ensure Protection of Critical Assets, NSCDC Boss Tells Katsina Gov
The Commandant General (CG) of the Nigeria Security and Civil Defence Corps (NSCDC), Dr Ahmed Abubakar Audi, has said that the Corps will continue to ensure security of lives and protection of critical national assets and Infrastructure in Katsina state.
The National Public Relations Officer of the Corps, CSC Babawale Afolabi, in a statement made available to the National Association of Online Security News Publishers (NAOSNP), said the Commandant General gave the assurance when he played host to the Executive Governor of Katsina State, Dikko Umar Radda, at the Corps' National Headquarters, Abuja on Tuesday.
He said that effective security is sacrosanct to the Corps and strategies are constantly being deployed to ensure that criminality is reduced drastically.
He assured the Governor and the good people of Katsina state of the Corps' commitment to curbing insecurity by employing both kinetic and non-kinetic approaches to achieving results.
"I understand that Katsina State had experienced some bandit attacks in the last couple of years.
"Its vulnerability which is partly due to its big size and geographical location as a state bordering other states in the North and the Niger Republic is of great concern.
"But be rest assured that with the on-going recruitment in the Corps, more men would be deployed to Katsina to strengthen security in the state," the CG hinted.
He reiterates that insecurity in the country took an asymmetric form almost two decades ago and it must not be allowed to spread further.
The Corps helmsman called on State Governors who are the chief security officers of their various states to adopt more robust and inclusive approaches in stepping up security.
According to Dr Audi, state governments have greater roles to play in providing maximum support that will help in curbing attacks and criminalities in states.
"Sometimes, these bandits come out from their hiding, hit a target and run back to hiding; leaving a devastating effect on both lives and property.
"We have our Special Forces and with scientific collaborations with other security agencies, the attacks will come to an end very soon.
"No single agency can tackle insecurity, hence, the need for a more inclusive operational strategy to end the menace," CG said.
The CG commended the Governor for the proactive steps taken in the right direction to secure his people and assured of the Corps' readiness to collaborate effectively with Katsina State Government in the fight against banditry, vandalism and economic sabotage in the state.
Responding, the Katsina State Governor stated that his visit was to further solidify the existing cordial relationship between the Corps and Katsina State Government.
"You have have been very supportive in addressing the issues of insecurity disturbing our people.
"Katsina is one of the states suffering from bandit attacks and other forms of criminalities.
"I have therefore come to solicit for more cooperation and to see how we can collaborate in bringing peace to our state," he said.
The Governor lamented the inadequate number of personnel across security services which has impeded the expected success in the fight against insecurity.
He explained that the state has trained and engaged the service of about one thousand five hundred (1,500) indigenes to assist the conventional security agencies in the state.
"I believe with the engagement of the locals in the form of civilian Joint Task Force (JTF), combined with the conventional security, we will go a long way in combating insecurity and reduce it to the barest minimum," the Governor said.