Sanwo-Olu Unveils Inauguration Committee Ahead of Swearing-in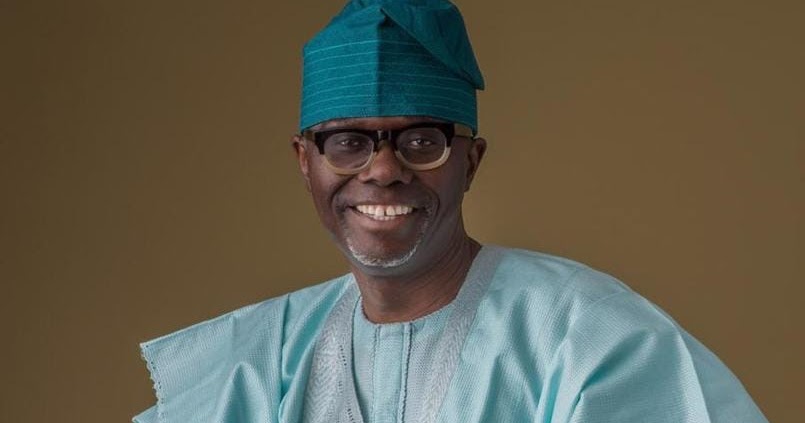 Lagos State Governor-elect, Mr Babajide Sanwo-Olu, Thursday unveiled an inauguration committee that will usher in his administration on May 29th this year.
Mr Sanwo-Olu, who was in company of his deputy, Dr. Obafemi Hamzat, presented the committee members at his campaign office on Awolowo Road in Ikoyi.
A statement signed by media officer to the Governor-elect, Gboyega Akosile said the committee is chaired by the Director-General of Babajide Sanwo-Olu Independent Campaign Group (ICG), Mr Tayo Ayinde, while the Lagos State APC Women Leader, Honourable Mrs. Jumoke Okoya-Thomas and Mr. George Osifeko will serve as Vice Chairmen respectively and Mrs. Titi Oshodi will act as secretary.
While unveiling the inauguration team, the governor-elect said the committee is mandated with a responsibility of organizing a smooth programmes that will usher in his administration. The committee is also billed to reach out to Nigerians in corporate and political sectors, stakeholders and various interest groups locally and internationally to grace the swearing-in.
Sanwo-Olu urged members of the committee to co-operate and work diligently in achieving their mandate. He also tasked the team members to streamline their activities with the plans of the outgoing government and work with security agencies in order to have smooth transition.
Mr Ayinde assured the governor-elect and his deputy of the committee's readiness to organize a seamless swearing-in programme.
He pledged the committee members' readiness to work assiduously towards achieving an inauguration ceremony that will become a reference point in annals of political events in Nigeria.
"I want to assure your Excellencies that sitting before you are highly experienced men and women who have contributed tremendously to various industries. I can attest to their individual capacity to deliver on the terms of reference of a smooth inauguration ceremony." Ayinde State.
Other members of the committee include:
Mrs. Obiageli Onu
Mrs. Funke Bucknor Obruthe

Alhaji Abdullahi Enilolobo

Mr. Kamal Salau-Bashua

Mr. Olatunji Disu

Mr. Kappo Emmanuel

Mr. Bolaji Durojaiye

Mrs. Olabopo Odiachi

Mr. Bimbo Onabanjo

Mr. Ajala Rasaq

Mrs. Taiwo Abiodun

Ayiri Oladunmoye

Mr. Gboyega Akosile

Mr. Lanre Adeyinka

Mr. Sesan Daini
Court Reaffirms Sack of Ifeanyi Uba as Senator
A Federal Capital Territory (FCT) High Court sitting in the Bwari area of Abuja has reaffirmed the sack of Senator Ifeanyi Ubah of the Young Progressives Party (YPP).
Senator Ubah was the lawmaker representing Anambra South district in the upper chamber of the National Assembly.
In a ruling on Friday, Justice Bello Kawu refused to reverse the judgement of the court delivered in December which removed Uba as a member of the Senate.
He, however, ordered that Mr Obinna Uzoh of the Peoples Democratic Party (PDP), who had challenged Ubah's victory in the February 23 poll, be recognised as the winner of the election.
The judge also ordered the Independent National Electoral Commission (INEC) to issue a certificate of return to Uzoh, the applicant, as the senator-elect in the district.
Among other claims, the PDP candidate alleged that his YPP counterpart presented a forged National Examination Council (NECO) secondary school certificate to INEC, which enabled him to contest the Anambra South senatorial election.
He also insisted that Ubah's party should be disqualified for not conducting a primary for its candidates in the poll.
In his judgement, Justice Kawu sacked Ubah and declared that the second defendant in the suit – the YPP – did not have the locus standi, and should not have participated in the election.
Reacting to the judgment, the National Chairman of YPP, Mr Bishop Amakiri, said his party would appeal the decision of the court.
According to him, the court erred in law on the ground that the party was never served with the court processes.
Amakiri added that the court lacked the jurisdiction to entertain and enter judgment in favour of Mr Uzoh who he said never participated in the senatorial election.
Divine Relationship: Success in Life is Principally about Who You Know – Pst Kalejaiye
By Eric Elezuo
A Regional Evangelist of the Redeemed Christian Church of God, Pastor Johnson Tomisin Kalejaiye, has said that for one to be successful in life, it has to go beyond what you know, but revolves round who you know. Kalejaiye hinted that there's the possibility of the Ph.D holder to continue to roam the streets despite his accumulation of education and knowledge if he does not know anybody to enhance his status and speed up his quest to make use of his knowledge.
The firebrand evangelist, who is three months short of celebrating 22 years of prolific Anointing Service across the globe, made this remarks while ministering on the topic Divine Relationship during House J Fellowship held every Thursday under the guidance of successful industrialist, Mr. Bayo Fatusin.
"Everything a man desires in life can be found inside divine relationship, which is a state of connectedness. Success in life is not about what you know; it also includes who you know. Who you know can determine what you get. In other words, your connection can determine your collection. You can have 10 Ph.Ds in 10 disciplines, but if you know people, you remain at a place. The question is who do you know? A godfather or God the Father? You may not have a godfather, but if you have God the Father, you are secured," he said.
Pastor Kalejaiye, a fellow of two professional bodies, revealed that the best and most rewarding relationship is recorded in what he called 'chapter 23'. A further revelation unveils that chapter 23 refers to Psalms 23, otherwise known as 'The Lord is My Shepherd' from the first verse to the end.
Chapter 23 is a chapter loaded with blessings' Chapter 23 is a chapter of an object that attracts the shadow' chapter 23 is a chapter of Godly relationships between a sheep and a shepherd. Everything a man needs in life is inside Chapter 23 – divine relationship," Kalejaiye exposed.
The vibrant evangelist, who is due to be 60 on April 1, went deeper to expatiate the relationship in Chapter 23, which he says leads to eternity.
"Chapter 23 begins with a relationship and ends with eternity"
The exposition, according to the man runs thus:
The Lord is my shepherd – relationship
I shall not want/lack – supply
He makes me lie down in green pastures – rest
He leads me beside still waters – refreshment
He restores my soul – restoration
He leads me in the path of righteousness – guidance
For His name sake – purpose
Yea, though I walk through the valley of death – protection
I will fear no evil – boldness/faith
For thou art with me – divine presence
Thy rod and thy staff; they comfort me – discipline
Thou prepares a table before in the presence of my enemies – provision
Thou anointed my head with oil – anointing and empowerment
My cup runs over – overflow
Surely, goodness and mercy shall follow me all the days of my life – security
And I will dwell in the house of the Lord forever – eternity.
"Relationship with God will provoke every other thing," Kalejaiye submitted.
Pastor Kalejaiye, who prides himself for attending five primary schools, is a regular guest speaker at the House J Thursday fellowship, where God is dedicated men and women to move and change lives.
According to the coordinator of the fellowship, Mr. Bayo Fatusin, House J fellowship centre has over the years, remain an epicentre of life changing miracles and testimonies abound. He therefore, called on many to join for the one hour weekly gathering for an encounter of a lifetime.
Lagos Assembly Confirms Three Commissioner-Nominees, Others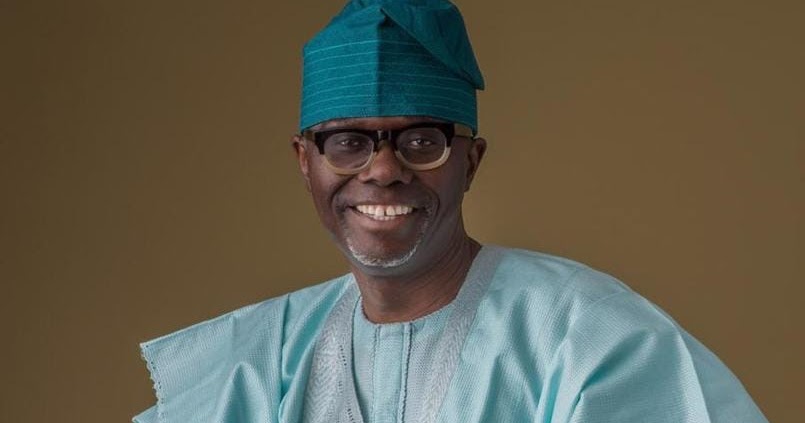 The Lagos State House of Assembly has confirmed Governor Babajide Sanwo-Olu's nominees for the state Executive Council, Civil Service Commission and the state House of Assembly Service Commission (LAHASCOM).
The News Agency of Nigeria (NAN) reports that the confirmation of the 11 nominees took place through a voice vote conducted during plenary on Thursday.
The Speaker, Mudashiru Obasa, explained that the three commissioner-nominees confirmed by the Assembly were Ganiyu Ayuba, Olugbenga Oyerinde and Bamigbose Martins.
He said those confirmed for the LAHASCOM were Akeem Bello, a former member of the Eighth Assembly, Kabiru Lawal, a member of the Assembly from 2007–2015 and Richard Osungboye.
He added that the nominees confirmed for the Assembly service commission were Babatunde Seriki, a former member of the Assembly, Avoseh Suuru, Adesina Odeyemi, Olubunmi Fabanwo, who was confirmed as Chairman and Kamalrudeen Olorunoje.
NAN reports that an eight-man Ad-hoc Committee on Screening of Governor's Nominees had given its report through its Chairman, Rotimi Abiru, on Monday during plenary.
Mr Abiru stated that all the nominees were screened by the committee on December 13 and that they all answered the questions put to them satisfactorily and provided all the necessary documents.
The report of the committee was, however, adopted as the resolution of the Assembly, while motion for its adoption was moved by Abiodun Tobun, supported by Victor Akande.
The Assembly had, on August 16, 2019, rejected three of the cabinet nominees presented to it for approval by Mr Sanwo-Olu, thus necessitating their replacements.
Those rejected by the Assembly then included Ajayi Bembe, George Obafemi and Olanrewaju Sanusi.
(NAN)