Senator Ndume Vows to Win Senate Presidency Seat
A former Senate Leader, Ali Ndume, has said he will emerge as the Senate President of the Ninth National Assembly.
The senator said this in an interview with journalists in Lagos on Monday.
He said he was confident because he had the support of his colleagues in the Senate and the leaders of the All Progressives Congress.
Ndume said he was not in the race to bargain for juicy position, saying he had done his homework.
He stated that no party leader had asked him to withdraw for anyone, adding that the National Chairman of the APC, Adams Oshiomhole, had explained that the party only recommended Senator Ahmad Lawan as the  preferred choice and had not imposed him on the senators.
He said, "We have 109 senators and each of them have one vote. If you are contesting to be the Senate President, you have to reach out.  But at the beginning, I was cautious because I am a party man. So, when the party said 'don't go there,' I did not.
"But the party came out again and said, 'You can reach out to them now,' so I reached out to them.
"So far, the response I am getting from my colleagues from the APC and other parties is very encouraging. I am in this race to win; I am talking to everybody. I have the telephone numbers of all the 109 senators-elect and I call them.
"I have written the party, indicating my intention to contest. Even my national chairman, Adams Oshiomhole, publicly said they only recommended Lawan and not that they are stopping anybody.
"As I speak with you, nobody has consulted me to say 'don't run for Senate President'.  Everybody has the constitutional right to do that."
Ndume, who represents Borno South in the Senate, promised to improve upon the performance of the Eighth Senate.
He promised to make the Office of the Senate President less attractive by reducing the unnecessary privileges attached to the office.
While promising to uphold the independence of the legislative arm of government, the third- time Senator promised to "work harmoniously and inter-dependently with the executive without undermining the principle of separation of power."
The lawmaker said the North-East deserved an articulate representative as Senate President, adding that the region had suffered huge devastation with property worth over N2tn destroyed by insurgents.
Ndume, who said if given the opportunity, he would not compromise the independence of the legislature, added that his chances of becoming the next Senate President were bright.
The Punch
South South Ward to Ward Group Scammed Atiku – SSRNGG
Presidential Candidate of the Peoples Democratic Party and Nigeria's Former Vice President Atiku Abubakar has been reportedly scammed by a local committee of friends, Leo Squad purporting to be the executive members the South South Ward to Ward Group. The group which paid a courtesy call on Atiku Abubakar on Wednesday 10th of August 2022 at the Shehu Musa YarAdua Center in Abuja, was led by Onengiye Leonard Tamunoigbeinbia.
Following the visit of the Group to Atiku, Comrade Cleopas Timipre, of the South South Renaissance Network for Good Governance (SSRNGG) has raised the alarm and cautioned the PDP Presidential hopeful to be wary of groups posturing to represent the South South but have no presence in the region.
Making the call in Asaba, Delta State, following a consultative meeting of South South Political and Allied groups, Comrade Timipre urged the Atiku Campaign to do their due diligence before giving credence to misleading organisations that have no roots or presence within the South South.
"Look at this so-called South South Ward to Ward Group for instance, they are nothing but a committee of friends of the convener Leonard and all from the same community in Rivers State. How can a group we have uncovered as members of 'Leo Squad' now posture as being representative of all the States of the South South region. That's not just misleading, it is fraudulent; a scam!" He queried.
"Gentlemen of the Press, we have supplied you with the details of the identities of key officials of the purported South South Ward to ward group. You will find from the details we supplied that the whole thing is simply a huge joke and an insult on the sensibilities of the South South region. Atiku has to be careful with whom he identifies with. The South South people will not be taken for granted. If all the members of the so-called South South group are from one community in Rivers State then Atiku is either scamming us or has been scammed."
Information released to the press by SSRNGG indicated that key members of the South South Ward to ward group delegation to Atiku were members of the said Leo Squad led by Leonard Onengiye Tamunoigbenbia and are all said to be from his community Okrika.
See Photo and link below:
1. Leonard Onengiye Tamunoigbenbia from Okrika, Rivers State, https://www.facebook.com/leonard.tamunoigbeinbia
2. Tam Iyalla from Okrika Rivers State https://www.facebook.com/tamsfelix
3. Diepiriye Aliawite from Okrika Rivers State https://www.facebook.com/diepiriye.aliawite
4. Atamuno Sunny Okujagu from Okrika Rivers State https://www.facebook.com/Atamsky
5. Oriye David from Okrika Rivers State https://www.facebook.com/david.oriyeorikabo
Legit.ng Makes Top Five Facebook Publishers in March 2022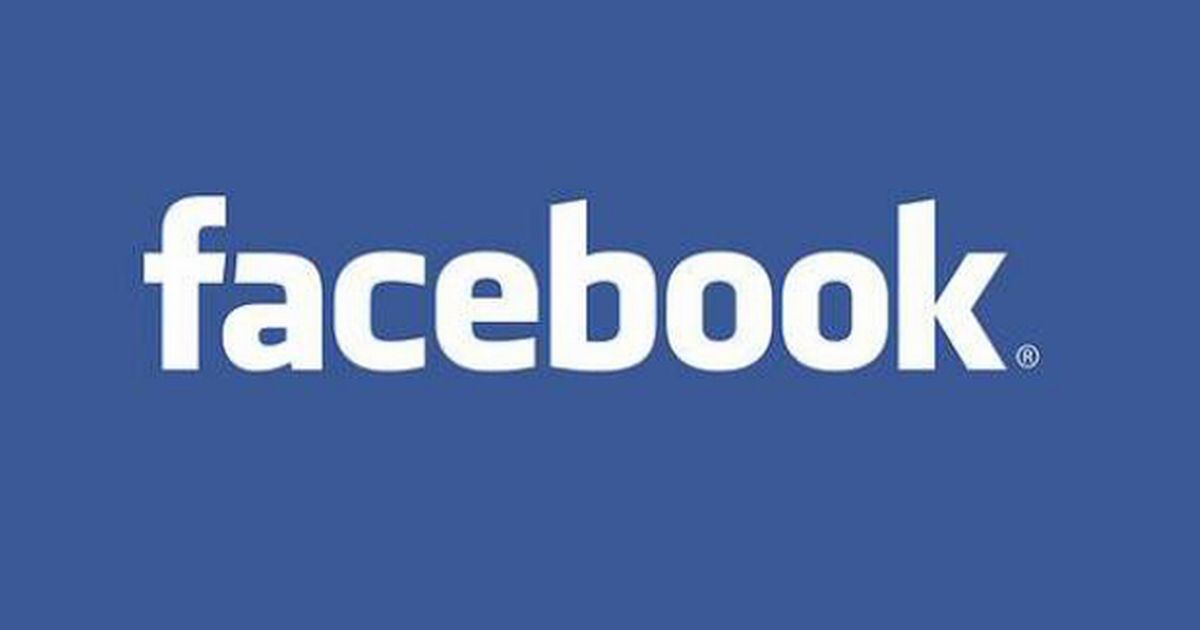 Nigeria's leading digital news media publisher, Legit.ng strengthens its hold as top digital media platform on Facebook with over 14 million engagement in March and a total article count of 4,264.
Ending Q1 on a big note, Legit.ng has once again been recognized by Newswhip in the top 5 Facebook Publishers in March 2022. The acclaimed Nigeria's number 1 online news and entertainment Platform, Legit.ng overthrew American publisher CNN from its formerly occupied 5th place , with 14,636,032 Facebook engagements and 4,264 Article counts.
Without doubt, this is proof to the news publisher's readers and the media ecosystem in Nigeria that it continues to lead the way in the Nigerian media. The leading digital news platform comes next in line to globally acclaimed publishers like Dailywire, Dailymail, Mirror and BBC, in the Newship Analytics March ranking.
How media houses were assessed
The analysis was based on English-language content from publishers, and it is ranked based on Facebook likes, shares and comments to the web content and ranked by domain.
Leading the way through news
Legit.ng continues to lead the way as a recently published report shows that the no.1 online news website in Nigeria has one of the most engaging Facebook pages in Africa.
Share in our success and join our online community of readers Legit.ng (former Naij.com) is the largest online publisher in Nigeria (by Alexa rank). Every month 10m+ users reach 50m pageviews on our website.
Legit.ng also has an impressive social media presence with 11.4m Facebook followers on all pages, achieving an average post reach of 80,000. Every 4th Nigerian who is on Facebook is a Legit.ng page subscriber.
As the biggest news publisher in the country, Legit.ng has a responsibility to improve the lives of our readers in any way possible. That is why we pride ourselves in creating life-changing news that makes our readers more conscious about the world around them.
Second Term: My Bid to Return Out of Commitment to Democratic Ideals – Demola Doherty
Hon. Demola Doherty is a chieftain of the All Progressives Congress (APC) and a House of Representatives aspirant in Ifako/Ijaiye Constituency, Lagos State. Addressing newsmen recently, Doherty highlighted his achievements as an Executive Chairman of Ifako Ijaiye Local Government and his desire for a second term.
"The administration in which I was the Executive Chairman remains a reference and legacy administration in Ifako-Ijaiye till date, the more reason the people yearn for my return as Chairman for 2nd term in office.
"The template for the infrastructural developments witnessed during our first term is still with us upon which successive governments have built their projects but we still have a lot to do to remove Ifako-Ijaiye from the sub-urban status.
"Classical examples of infrastructures visible on ground are drainages & road construction viz: Mojisola Str, Adekoya Str, Gospel Crusader, Abu Alfred, Aina Ajobo, Bola Ahmed Tinubu Rd. (Old Akute Road) et al.
"The health of the people was of utmost importance to us hence the concept of Ashabi Taiwo Maternity.
"My next term plan is to address strategic roads yet to be done, such as Oshola Str., Powerline, Ibari Str. and link Ogundimu to Olowo surbub. I also intend to team up with our Assembly member to accelerate construction of Abiola Onijemo bridge.
Health:
The health of the people was paramount to our being in govt hence the concept of New Ashabi Taiwo Maternity, upgrade of Ajilete PHC for 24hrs service.
Construction of New Ogundimu PHC; donation of 30 KVA Diesel Generator; Out Patient benches for Ifako-Ijaiye General Hospital and financial support.
Education:
Three new buildings, consisting 36 classrooms were constructed in Ajuwon (Ward F), Ogundimu (Ward F) Fagba (Ward D) and Rmrehabilitation of Bishop Oluwole Primary School (Ward C1).
Desks, chairs & tables were provided for pupils and teachers, respectively.
Yearly bursary to tertiary institutions students were increased by 50% and paid regularly. Indigent students were annually assisted with free WAEC/GCE forms and extra-mural classes.
Bags, English Language workbooks, exercise books and writing materials were provided free to 8000 pupils & students of Ifako-Ijaiye as dividend of democracy.
My next term plan is to wholly support Hon. Tope Adewale our Assembly member, to increase the number of free JAMB forms beneficiaries to 100% and to provide additional support to tertiary students in our local govt area.
Market:
Ishaga market was expanded and rebuilt to accommodate more market women and men. My next term plan is to rebuild NRC Area Office as well as Obawole/Ndike/Powerline Market.
Political Class:
The political class witnessed remarkable cohesion with local govt support during our last outing but there is a great deal of room for improvement.
My next term plan is to restructure wealth creation and poverty alleviation in a way that items relevant to the specific needs of the people shall be given out to reduce poverty in the land and make them self-sustainable.