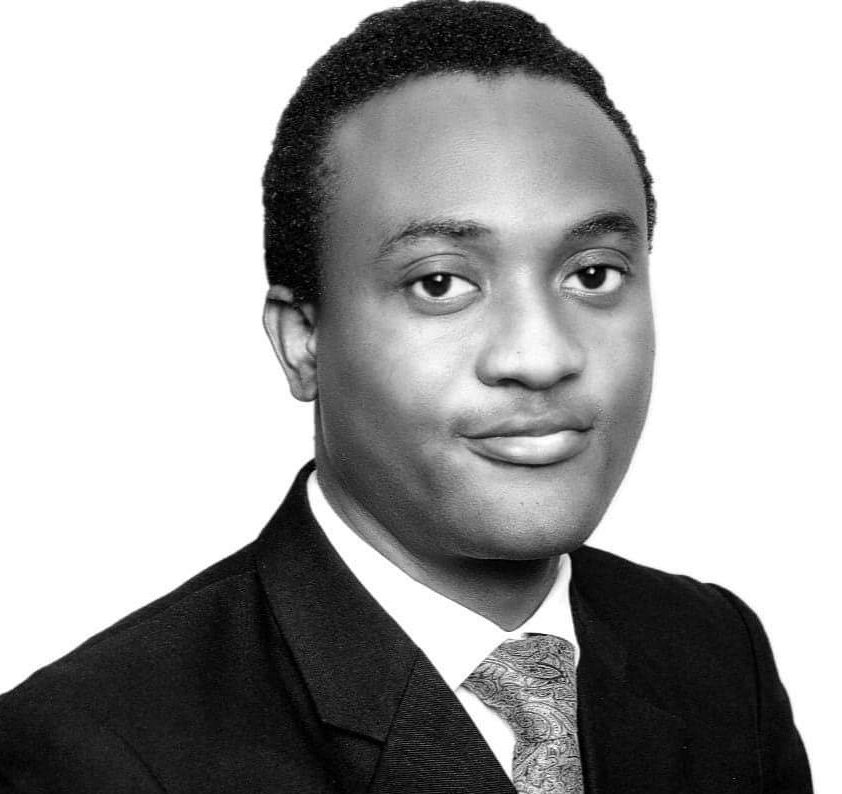 By Tolulope A. Adegoke
"There is a "kid" in every "king", and in every "kid" lies a KING (Giant). To impart the world for impacts (in greater dimension or capacity), there is absolute need to put the "kid" in the "king" to sleep for maximum deliveries of purpose and possibilities. To sometimes ease the king of undue stress, there is also need to awake the "kid" in the "king" for rejuvenation and revitalization. The title isn't just a blessing, but responsibility to impart for impacts and deliver possibilities. Leadership at all levels involves or requires being responsible, and it takes humility to be so! The scale of power isn't "pow-wow," but an "authentic" that must be balanced for effective deliveries. Wisdom is therefore the basic tool for effective leadership; of what use is "speed" when there is no "direction" (strategy or direction)? Wisdom of course is the principal thing, and in all thy accumulations, get understanding while leaning on the laws which guides the essences of your presence, while earning based on your very loyal inputs in your regalia on the royal throne that governs and "converts" ordinary men into extraordinary beings within the council of creations, ultimately governed by the Creator of all beings and things." – Tolulope A. Adegoke, Ph.D., MNIM
A king, the king, and kings have kingdom(s) where he rules and governs his people. He was chosen to be the "head" by divine consultation(s) and approvals. Nothing surpasses the application of wisdom, knowledge and understanding, except God's divine intervention which is a continuous mystery to mankind. Kings rules by the divine arrangement of words and power. In reality, kings are weak without the aforementioned. Every king was just a man created or born normal just as a serf was born, but what distinguishes him from the serf is simply the mystery behind his destiny which is a "joker" in card games of sense, beyond senses of the mortals!
"All men were born equal, but never with the same destiny". The destiny of a man is an indication or a "blue-print" of his future and purpose of creation (essences and presence). Every king is harmless without the works, the words and worlds of wisdom, knowledge and understanding (and their applications) joined with the mantle of power to properly discern and judge rightly.
Nothing lasts forever! so is a saying, but kings believes that impacts or deeds of men speaks better for him when they are gone to total rest (posterity and immortality begins it cause and courses, here). A king, even though he is a king rules by the divine guides (laws) guidance and guardians which has to be properly followed so that tremendous successes which leads to greatness can be made or achieved! These laws aren't just what we simplify or express by mere words of the "mouth" but truly "dangerous", yet by divine "touch" (of acknowledgement and fellowship) which can only be provoked by the metaphysical (spiritual) business transactions, basically referred to as "Sacrifices" as a result of humility, obedience, compassion and patience, etc. – just as nothing goes for nothing. Children gives offerings, but it is the sole responsibilities of kings to offer sacrifices!
The spiritual room or power of king(s) is his "mind" and the tongue (confession and profession). Ordinarily, the mind is a royal mortal weapon or transformer, while the brain is a powerful machine in the human system for transformation and reformations, even though it is invisible, but triggered by the combination of senses in the human body, the biological "capital territory" of the human heart and rekindled by the burning "Soul," which is the sole territory of passions and desires. The mind is majorly powered by the divine endowed combination of powers bestowed unto MAN, even in reality: spirit, the soul and the body. If any of these grows weak, it is automatically noticed in the mannerism or attitudes of the concerned individual(s), let alone the kings(s). This guides kings in disguise simply as the ultimate foundational (early) "anointing oil" lavished on him from the on-set as at the time(s) of pronouncement and impartation(s); as this activates the "god" nature in him to MANifest (the state of the authentic essences of his creation to not only exist, but live, lead and yield in the cycles of realities), because MAN (Made Above Nature) was originally created to be "gods" so as to be creators, inventors, builders, parents among others mortal missions for immortality to interfere among mortals.
The manifestation of these divine powers and prowesses makes and keeps him a king, and the king, which consistently and conscientiously helps him to follow the realities of his mandate, that is to DELIVER possibilities. The exact purpose of a king on the throne of power is to deliver, provide, save, lead, guide, and judge his people aright without sentiment or bias, but with discernment and a heart of underSTANDING.
The Guiding Golden Rules:
i.       The number one law of kings is simply to be SERVE-(ANTS)HANDS– to be servant to his people and not even to see himself above the people, though his words are treasures and powers that (may) triggers (instant) action(s).
ii.     Secondly, kings without the awesome treasure and power of HUMILITY are bound to "die" before their time! Humility is key in human endeavours, let alone kings who are the "focus" of power and the mortal guidance of the people as ordained by the divine order. It takes humility and compassion to give, it takes humility to deliver, it takes humility to discern, it takes humility to regard and treasure, it takes humility to operate in and engage the forces of wisdom, knowledge and understanding, it takes humility to become a serving-hands (ants) on the throne for the betterment of his people. Leadership involves being responsible, but it takes humility to be responsible!
iii.  Leadership shouldn't just be seen as blessings alone, but RESPONSIBILITIES, because so many people's destinies are hanging on the king's shoulders. So many hopes are high, so many visions are bright, and so many hearts beats are raised as their expectations are. Being king shouldn't intoxicate him, because it is a responsibility of servants to be(crowned) with the title "kings" as a symbol of royalty ordained for loyalty, and of honour for brilliant expectations and deeds! It takes being responsible to serve selflessly without being disgusted by the "odours" that emits from the dunghill. A leader is like a "refuse ground" or incinerator, he should therefore be ready to accept and condone "shits" (rubbish)from both the good, the bad, and the ugly. He should be ready to be spat on, criticized, challenged or confronted, and must be ready to accept blames of misinterpretations or conscious deeds.
No matter how responsible a king may be, he must be wise enough not to become a fool! A fool is always working without knowing or having depth (understanding), without direction or purpose or understanding the weight or essences of his calling or assignment. A fool will never attract the right followers; a fool will never be able to raise leaders; a fool will never be able to discern accurately; a fool is not a deep thinker; a fool is too full of him/herself; he/she is weak without caution; a fool forgets he has a source, because he is easily carried away by public opinions and applauds; A fool believes in autocracy (absolute power), not recognizing the importance of his people (followers); a fool is greedy, selfish, wasteful, lazy, slow, gives up too soon, inconsistent, and incautious; if he fails to work on his folly to become wise, he would die untimely or fade out in no time, he has no tune of music, and no class at all! When a leader is working and no one is following him, then he is worthy to be called a failure, because he is simply working for nothing, on nothing, and with nothing.
iv.   Apart from the aforementioned, a king must NEVER VALUE HIS OWN LIFE OVER HIS PEOPLE. A king must always be ready to surrender, give or sacrifice his life for the betterment and liberation of his people, case study of King Saul and David in the Holy Book of Life. The life of his people must be his topmost priority in his scale of preference. He must never sleep before his people, the comforts of his people must be his top desire. The king fights for the interests of his people in diverse battle fields, while his people are in the comforts of their homes expecting good results from their representative(s), their so-called SERVING-HANDS! Nothing must be too valuable for him to release. It has been given unto him to be given.
v.     No matter his level, size or stature, a king must NEVER GIVE UP TOO SOON!
To be continued
Any Nigerian Can Initiate Arrest, Says FPRO Adejobi
The Force Public Relations Officer, ACP Olumuyiwa Adejobi, has said that every Nigerian citizen is mandated by law to initiate an arrest if they notice a crime being committed anywhere.
Adejobi made the revelation while speaking as a panelist during the panel session at the 2023 National Security Conference of the National Association of Online Security News Publishers (NAOSNP) with the theme "Proliferation of Lethal Weapon As Security Threat: Arm-Full, Harm-full to New Dispensation' held on Thursday in Lagos.
The FPRO, who represented the Inspector General of Police, Kayode Egbetokun,  leveraged on Section 12 of the Criminal Code, to buttress his point, saying it empowers individual Nigerians to initiate arrest, and hand over to the Police, adding that initiating the arrest does not include beating up a suspect, mobbing or lynching.
He added however, that the difference between the regular citizens and security agencies is one does not bear arms while the other does, while reiterating that whoever wishes to own or possess weapons must have them licensed by the appropriate government agency or will be seen to have run foul of the law, and made to face and bear the full weight of the law.
"The law empowers the military personnel, and other law enforcement agencies to bear arms, but it's however, frightening to see many individuals in possession of arms without being licensed by the relevant authority," he said.
Arase Hails Tinubu on Approval of Recruitment of 30,000 New Personnel
The Chairman, Police Service Commission,  Mr. Solomon Arase, has hailed President Bola Tinubu for approving the recruitment of 30,000 new personnel into the Nigeria Police Force. He said the gesture will help not only in sustaining peace and security,but also check the proliferation of small arms and lethal weapons, which has been the bane of safety in the nation.
Mr. Arase, who was represented by AIG Ade Shinaba, made the remarks while speaking as the special guest of honour at the 2023 National Association of Online Security News Publishers (NAOSNP) National Security Conference at the Civic Centre, Victoria Island, Lagos, said the president has set the pace in setting security on the right path and the enlargement of the force will go a long way in checking the proliferation of Lethal weapons and small arms in the country.
We'll Continue to Ensure Protection of Critical Assets, NSCDC Boss Tells Katsina Gov
The Commandant General (CG) of the Nigeria Security and Civil Defence Corps (NSCDC), Dr Ahmed Abubakar Audi, has said that the Corps will continue to ensure security of lives and protection of critical national assets and Infrastructure in Katsina state.
The National Public Relations Officer of the Corps, CSC Babawale Afolabi, in a statement made available to the National Association of Online Security News Publishers (NAOSNP), said the Commandant General gave the assurance when he played host to the Executive Governor of Katsina State, Dikko Umar Radda, at the Corps' National Headquarters, Abuja on Tuesday.
He said that effective security is sacrosanct to the Corps and strategies are constantly being deployed to ensure that criminality is reduced drastically.
He assured the Governor and the good people of Katsina state of the Corps' commitment to curbing insecurity by employing both kinetic and non-kinetic approaches to achieving results.
"I understand that Katsina State had experienced some bandit attacks in the last couple of years.
"Its vulnerability which is partly due to its big size and geographical location as a state bordering other states in the North and the Niger Republic is of great concern.
"But be rest assured that with the on-going recruitment in the Corps, more men would be deployed to Katsina to strengthen security in the state," the CG hinted.
He reiterates that insecurity in the country took an asymmetric form almost two decades ago and it must not be allowed to spread further.
The Corps helmsman called on State Governors who are the chief security officers of their various states to adopt more robust and inclusive approaches in stepping up security.
According to Dr Audi, state governments have greater roles to play in providing maximum support that will help in curbing attacks and criminalities in states.
"Sometimes, these bandits come out from their hiding, hit a target and run back to hiding; leaving a devastating effect on both lives and property.
"We have our Special Forces and with scientific collaborations with other security agencies, the attacks will come to an end very soon.
"No single agency can tackle insecurity, hence, the need for a more inclusive operational strategy to end the menace," CG said.
The CG commended the Governor for the proactive steps taken in the right direction to secure his people and assured of the Corps' readiness to collaborate effectively with Katsina State Government in the fight against banditry, vandalism and economic sabotage in the state.
Responding, the Katsina State Governor stated that his visit was to further solidify the existing cordial relationship between the Corps and Katsina State Government.
"You have have been very supportive in addressing the issues of insecurity disturbing our people.
"Katsina is one of the states suffering from bandit attacks and other forms of criminalities.
"I have therefore come to solicit for more cooperation and to see how we can collaborate in bringing peace to our state," he said.
The Governor lamented the inadequate number of personnel across security services which has impeded the expected success in the fight against insecurity.
He explained that the state has trained and engaged the service of about one thousand five hundred (1,500) indigenes to assist the conventional security agencies in the state.
"I believe with the engagement of the locals in the form of civilian Joint Task Force (JTF), combined with the conventional security, we will go a long way in combating insecurity and reduce it to the barest minimum," the Governor said.