The Story of "Good" and "Bad" on the Canvass of Reality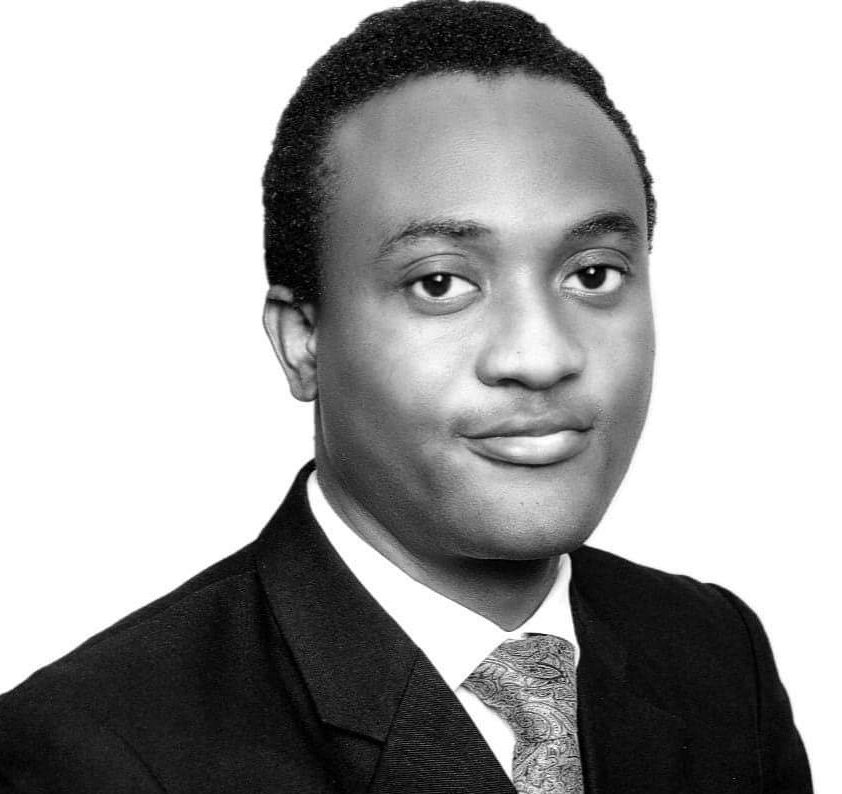 By Tolulope A. Adegoke
"Good is a path. Also, it is a choice. It is a choice that must be made. Every man is born a "chooser"! Your faithful decisions would determine your fate. Find your "good"; Choose your "good"; Re-unite with your "good"; Stick to your "good", even when tempted by "bad"! You don't overcome "bad" by being bad. You can only overcome "bad" by being good, as this is a better barter for better and sweeter conquests in all realms of human endeavours, beyond human comprehensions!" – Tolulope A. Adegoke, Ph.D., MNIM
Your faithful decisions would determine your outcomes. What's "Good"?
"Good" is simply when crisis works for peace to reign, and I will say it's all for the better.
"Good" is when positive and negative agree to power energy, and I will say it is all for the better.
"Good" is when "noise" submits to "quietness" for the sake of sanity.
It is when the soul opens up to divinity for the great alignment of our spirit to that which is holy, pure and kind.
"Good" is when "war" submits to lasting "peace",
It is when someone humbly admits his/her errors and maturely seek for forgiveness.
"Good" is when both "good" and "bad" happens for the benefit (good) of those who love God, and I'll say it's all for the better.
What's "Good"? Good is a rare virtue, one of the most genuine forces that breeds sanity, sanctity, and safety.
"Good" is God steps in the dark, like a lamb among the wolves; light in the darkness; a stream in the wilderness; a force for the fall of the false, for what is true and real to be revealed; and I will say it's all for good.
"Good" is a pull of faith in fate to fulfilling our destinies.
"Good" may be mocked, but that doesn't stop the authentic "good" from being good and better.
"Good" may be frustrated out of your abode, but without you, "good" is still good, and would always find a place of abode conveniently, honourably and peaceably accommodated by those that truly value the virtue of its versatility because it is a university that requires sanity, sanctity and maturity to overcome adversities… and I will say it's all for good.
Let me paint you a picture of a good story on the canvas of reality without any iota of gullibility:
"Bad and "Good" started living under the same roof, but one had to leave for the other to reign, and one thing is constant about "good". It flows naturally and doesn't struggle to be heard, to be seen nor to be felt.
Eventually, there was a cold rift between the two forces, but instead of warring, "Good" left for good. After three (3) months, the oil in the lamp that powers the light in the home and environment ran out. They solely relied on the illumination generated by "Good" while it was with them. Ooh, gross darkness emerged as a result of the absence of "Good", as a result of the absence of light.
The light was obtained from "Good", because the only thing that "Good" took with it while leaving was the power of light. There was no light, no warmth, no sight, then "Bad" became very ill and grew old in its weak condition. Because of pride, and "Bad" refused to look for good.
Truly, "Bad" was bad, and "Bad" is bad; but "Good" was busy illuminating those that accommodated it after leaving its previous abode.
The good news of "Good" spread abroad, and it became a strong nation; stronger than the greatest. After being battered and beaten by bad, everyone began migrating to secure their destiny and fulfill their purposes. They'd all been raped so badly by "Bad".
"Good" became HOPE, FAITH, DELIVERANCE; "Good" became HELP, HOPE; "Good" became the last resort for their resolve.
One day, "Good" had to look for "Bad", and invited "Bad" to a meeting alongside its supporters.
"Good" stood up and asked the congregation: "Why do I live there? Why do you think I am here?" And the supporters screamed: "because you are good, because you are kind, because you are hope, deliverance, and our last resort and resolve."
And "Good" asked again: "What has "Bad" offered you all so far?" And there was deep silence, the atmosphere became so cold; it was so touching, mournful and sorrowful. People become so broken, because virtually all of them have lost one or two things to being followers of "Bad things, either consciously and unconsciously; either ignorantly, lackadaisically and adamantly.
The "Bad" became so sad, but "Good" further made a good and godly statement: "Everything, both the good and bad, happens for the good of those that love God," Good continued: "I am a creation with a purpose of illumination, for sanity and sanctity by divine order, while "Bad" is a creation with a purpose of pollution, instigated or permitted by divine order to help understand, reveal, appreciate the course and cause of "Good". Would any of you present here understand the value of good if there were no bad? If there was no darkness, would there be any need for light to be valued? If there is no blindness, would there be any need for sight? If there is no hunger, would there be any need for food?
Value is understood, respected, honoured, acknowledged properly through lack. Would there be any valuable peace if there were no wars? If there is no noise, would there be any value for quietness or silence? Is there any value in wisdom that comes from good if there is no foolishness?!!If there is no death, would there be any value for life? If there are no illnesses, would there be any value or need for cure or healing?"
Everyone were marveled, yet they were all broken. "Good" further said: "I say to you again, everything, both the good and bad, happens for the good of those that love God.
The most genuine force for healthy living is good; bad is the path to destruction. "Bad became bad; bad became sorrowful; "Bad" became humbled; "Bad" became broken. He had no choice than to renounce itself from being bad.
Everyone applauded and praised him, saying, "Good" is the deliverer for eternity."
But I have to tell you today, that "Good" is a path. Also, it is a choice. It is a choice that must be made. Every man is born a chooser! Your faithful decisions determines your fate!
Find your "Good", and then choose your "Good". Re-unite with your "Good". Stick to your "Good", even when tempted by "Bad"!
You don't overcome "Bad" by being bad. You can only triumph over "Bad" by being good. Your faithful decisions would determine your end. Both "Bad" and "Good" are established and determined by your strong decisions and choices. Both life and death are choices you resolve to make.
Life is good. Death is bad. Death gives room for a fresh life. And when a seed is planted into the earth, it must die. It must decay, and that would give room for a new life, for a NEW DAWN… And I would say, "IT'S ALL FOR GOOD, the better, and the BEST!"
Any Nigerian Can Initiate Arrest, Says FPRO Adejobi
The Force Public Relations Officer, ACP Olumuyiwa Adejobi, has said that every Nigerian citizen is mandated by law to initiate an arrest if they notice a crime being committed anywhere.
Adejobi made the revelation while speaking as a panelist during the panel session at the 2023 National Security Conference of the National Association of Online Security News Publishers (NAOSNP) with the theme "Proliferation of Lethal Weapon As Security Threat: Arm-Full, Harm-full to New Dispensation' held on Thursday in Lagos.
The FPRO, who represented the Inspector General of Police, Kayode Egbetokun,  leveraged on Section 12 of the Criminal Code, to buttress his point, saying it empowers individual Nigerians to initiate arrest, and hand over to the Police, adding that initiating the arrest does not include beating up a suspect, mobbing or lynching.
He added however, that the difference between the regular citizens and security agencies is one does not bear arms while the other does, while reiterating that whoever wishes to own or possess weapons must have them licensed by the appropriate government agency or will be seen to have run foul of the law, and made to face and bear the full weight of the law.
"The law empowers the military personnel, and other law enforcement agencies to bear arms, but it's however, frightening to see many individuals in possession of arms without being licensed by the relevant authority," he said.
Arase Hails Tinubu on Approval of Recruitment of 30,000 New Personnel
The Chairman, Police Service Commission,  Mr. Solomon Arase, has hailed President Bola Tinubu for approving the recruitment of 30,000 new personnel into the Nigeria Police Force. He said the gesture will help not only in sustaining peace and security,but also check the proliferation of small arms and lethal weapons, which has been the bane of safety in the nation.
Mr. Arase, who was represented by AIG Ade Shinaba, made the remarks while speaking as the special guest of honour at the 2023 National Association of Online Security News Publishers (NAOSNP) National Security Conference at the Civic Centre, Victoria Island, Lagos, said the president has set the pace in setting security on the right path and the enlargement of the force will go a long way in checking the proliferation of Lethal weapons and small arms in the country.
We'll Continue to Ensure Protection of Critical Assets, NSCDC Boss Tells Katsina Gov
The Commandant General (CG) of the Nigeria Security and Civil Defence Corps (NSCDC), Dr Ahmed Abubakar Audi, has said that the Corps will continue to ensure security of lives and protection of critical national assets and Infrastructure in Katsina state.
The National Public Relations Officer of the Corps, CSC Babawale Afolabi, in a statement made available to the National Association of Online Security News Publishers (NAOSNP), said the Commandant General gave the assurance when he played host to the Executive Governor of Katsina State, Dikko Umar Radda, at the Corps' National Headquarters, Abuja on Tuesday.
He said that effective security is sacrosanct to the Corps and strategies are constantly being deployed to ensure that criminality is reduced drastically.
He assured the Governor and the good people of Katsina state of the Corps' commitment to curbing insecurity by employing both kinetic and non-kinetic approaches to achieving results.
"I understand that Katsina State had experienced some bandit attacks in the last couple of years.
"Its vulnerability which is partly due to its big size and geographical location as a state bordering other states in the North and the Niger Republic is of great concern.
"But be rest assured that with the on-going recruitment in the Corps, more men would be deployed to Katsina to strengthen security in the state," the CG hinted.
He reiterates that insecurity in the country took an asymmetric form almost two decades ago and it must not be allowed to spread further.
The Corps helmsman called on State Governors who are the chief security officers of their various states to adopt more robust and inclusive approaches in stepping up security.
According to Dr Audi, state governments have greater roles to play in providing maximum support that will help in curbing attacks and criminalities in states.
"Sometimes, these bandits come out from their hiding, hit a target and run back to hiding; leaving a devastating effect on both lives and property.
"We have our Special Forces and with scientific collaborations with other security agencies, the attacks will come to an end very soon.
"No single agency can tackle insecurity, hence, the need for a more inclusive operational strategy to end the menace," CG said.
The CG commended the Governor for the proactive steps taken in the right direction to secure his people and assured of the Corps' readiness to collaborate effectively with Katsina State Government in the fight against banditry, vandalism and economic sabotage in the state.
Responding, the Katsina State Governor stated that his visit was to further solidify the existing cordial relationship between the Corps and Katsina State Government.
"You have have been very supportive in addressing the issues of insecurity disturbing our people.
"Katsina is one of the states suffering from bandit attacks and other forms of criminalities.
"I have therefore come to solicit for more cooperation and to see how we can collaborate in bringing peace to our state," he said.
The Governor lamented the inadequate number of personnel across security services which has impeded the expected success in the fight against insecurity.
He explained that the state has trained and engaged the service of about one thousand five hundred (1,500) indigenes to assist the conventional security agencies in the state.
"I believe with the engagement of the locals in the form of civilian Joint Task Force (JTF), combined with the conventional security, we will go a long way in combating insecurity and reduce it to the barest minimum," the Governor said.