These Five Movies Will Still Wow You This Weekend
Are you a lover of movies? Are you bored and you wish to get busy this weekend? This right relaxation series is right here at your finger tips. Hollywood is growing now and releasing new Sci-Fi and Action movies among others that you love to see again and again. You can simply visit the cinemas and watch them, or relax in the comfort of your sitting room to see some of them. They will surely worth your while. Some of them are:
Annihilation
I have to confess that I haven't yet read the Jeff VanderMeer novel on which this movie's based, but there's a very good reason for sticking Annihilation on this list:
Garland broke into directing with his stunning debut, Ex Machina. Annihilation's another genre film, a sci-fi thriller starring Natalie Portman as a biologist on the hunt for her husband in an area beset by environmental disaster. Oscar Isaac's the missing husband, while Jennifer Jason Leigh plays a psychologist.
It promised to be astounding this, and in a year with some real treats ahead, this is the one that just about squeezed to the top of the list. Unfortunately, due to some very frustrating reasons not worth getting into again here, we may not get to see it on the big screen here in the UK, as it went straight to Netflix.
Early Man
It's telling that in a year when The Incredibles 2 is listed, there'd still be one animated movie we'd place higher in our anticipated movies list. But then director Nick Park hadn't made a movie since 2005's Wallace & Gromit: The Curse Of The Were-Rabbit, and hadn't directed since 2008's Wallace & Gromit short, A Matter Of Loaf And Death.
That he'd back directing, and introducing a whole new bunch of characters too, was a very big deal for us. The film in question was Early Man, a new stop motion animated venture that used the considerable skillset of Aardman to take us back to caveman and cavewoman times. This time, there was an adventure that involved football, fighting and lots and lots of comedy – All from a director whose mantelpiece heaves under the weight of Oscar gold. Don't bet against him having to nip to Ikea for a new shelf…
Avengers: Infinity War
It seems the end is nigh for the Marvel Cinematic Universe in its current guise, with Marvel Studios boss Kevin Feige confirming that the Avengers film after this one will wrap up the main storylines. Infinity War, from Captain America: Civil War helmers the Russo brothers, promised to build up to something really rather special.
The gang was pretty much all here for this one, which dealt with the escalating stakes of the MCU. Hopefully, it would be more The Avengers than Avengers: Age Of Ultron? We were hugely looking forward to this one
The Irishman
It's unclear whether this one will get a theatrical release at all, but it's hard to be a movie fan and not be excited about the reunion of talent the long-mooted The Irishman represents. Robert De Niro and Martin Scorsese for a start, back working together on a film for the first time since Casino. Then, Joe Pesci has been coaxed out of semi-retirement. Al Pacino is on board. Harvey Keitel is in there. Anna Paquin. Jack Huston, Bobby Cannavale. It's a hell of a list. The film is a mob drama, as De Niro's Frank 'The Irishman' Sheeran tells the story of how he got involved in the murder of Jimmy Hoffa.
It's 50/50 whether we'll see this in cinemas next year. Netflix is set to premiere it on their service in 2019, but we'd wager it'll get an Oscar-qualifying big screen outing at the end of 2018. Hope so.
Deadpool 2
In a year drenched with comic book movies, this was the highlight on paper of the three that were X-Men-tinged. Ryan Reynolds reprised the role of foul-mouthed merc Deadpool, this time with whatever shackles that were on firmly taken off. There was some early fallout on this one, with director Tim Miller leaving the project due to 'creative differences' with Reynolds. John Wick co-director David Leitch stepped in instead.
Rhett Reese and Paul Wernick penned the script again, and the cast featured Morena Baccarin, T J Miller, Brianna Hildebrand, Josh Brolin and Jack Kesy. We expected megamoney to be made.
Nigerian Movies Generated N7bn in Cinemas in 2019 – NVFCB
The National Film and Video Censors Board says Nigerian movies generated nearly between N6.4bn and N6.7bn at cinemas nationwide in 2019.
According to the body responsible for the regulation of movies in Nigeria, it was evident that the sector was going massively. The Executive Director, Adedayo Thomas, said this during an interview with The PUNCH on Sunday.
"The box office generated almost N7bn in 2019. Between N6.4bn an N6.7bn was generated. But from information at our disposal, money generated from DVD sales may have been higher. This is because less than 20 percent of the population is watching cinema," he said.
According to the body responsible for the regulation of movies in Nigeria, it was evident that the sector was going massively. The Executive Director, Adedayo Thomas, said this during an interview with The PUNCH on Sunday. [SaharaReporters]
Quite a number of movies were released in 2019 with most of them making big bucks
running into hundreds of millions. From Merry Men 2, The Bling Lagosian and Living in Bondage, the sequel, these movies left Nigerians going spending a huge chunk of their cash at the cinemas.
Justin Bieber Says He's Been 'Recently Diagnosed with Lyme Disease'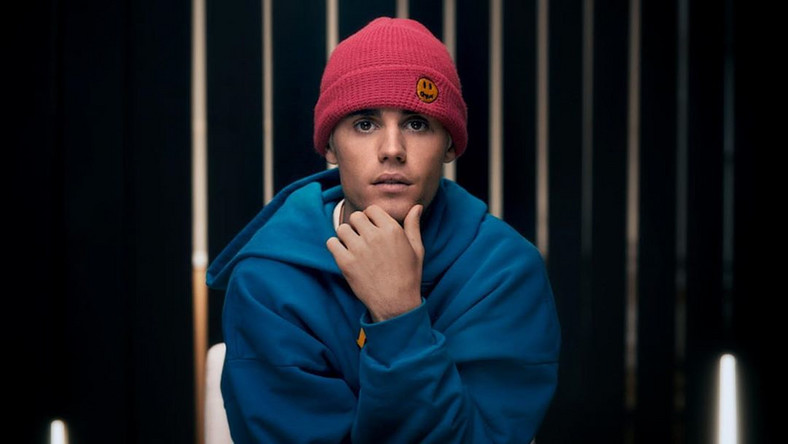 Justin Bieber has come out to announce that he is battling Lyme disease.
The made this known via his Instagram page on Wednesday, January 8, 2020, while dispelling the rumours that the reason behind his frail look is because of the use of hard drugs.
"While a lot of people kept saying Justin Bieber looks like shit, on meth, etc. they failed to realize I've been recently diagnosed with Lyme disease, not only that but had a serious case of chronic mono which affected my, skin, brain function, energy, and overall health.
"These things will be explained further in a docu series I'm putting on YouTube shortly.. you can learn all that I've been battling and OVERCOMING!! It's been a rough couple years but getting the right treatment that will help treat this so far incurable disease and I will be back and better than ever NO CAP," he wrote.
Lyme disease, also known as Lyme borreliosis, is an infectious disease caused by the Borrelia bacterium which is spread by ticks. The most common sign of infection is an expanding area of redness on the skin, known as erythema migrans, that appears at the site of the tick bite about a week after it occurred.
Jason Momoa Steals Show at Golden Globes with His Tank Top Fashion
If there's one person who can singlehandedly save every award show, it's America's sweetheart, Jason Momoa. Whether he's simply playing with his own hair, rocking a scrunchie, or just being a hunky muscular dude, he can truly turn even the most cringeworthy ceremony into a monumental night. And he didn't disappoint at the 2020 Golden Globe Awards.
One person even pointed out that this is the dude equivalent of taking your bra off at the end of a stressful day, which just makes it even more legendary.
You have to stan this beautiful, VSCO girl of a man.
As if the simple existence of his muscles wasn't enough, it appears that Jason only took his blazer off to give it to his chilly wife, Lisa Bonet. I'm not crying! You're crying!
Unfortunately, he did not present in said tank top, keeping the velvety blazer for that moment, and this is a disappointment that will haunt me for the rest of my life.
But, to be honest, his full outfit (tight black tank + buttery smooth blazer is pretty incredible, too. So I really don't think we have anything to complain about, blazer, no blazer, no shirt, snowsuit, whatevs. Thank you for existing, Jason.
Courtesy: Cosmopolitan