Traditional Leaders Responsible for Violence in North, Says FG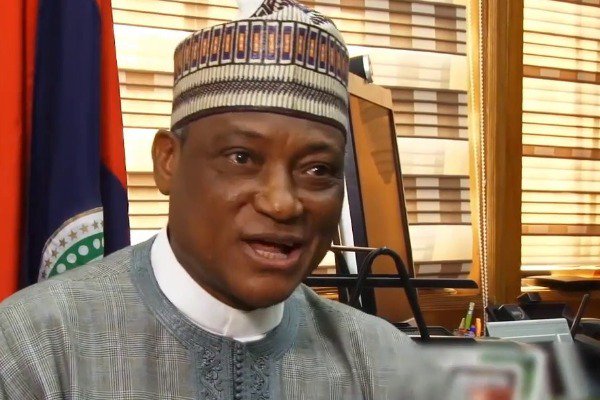 The Minister of Defence, Mansur Dan Ali, on Tuesday said fresh intelligence had exposed the complicity of some "highly-placed traditional rulers" in the ongoing killings of Nigerians across the northern parts of the country.
Deadly attacks blamed on "bandits" have increased in north west states of Zamfara, Sokoto, and Katsina, with hundreds killed in recent months.
In the north east, attacks by the insurgent group Boko Haram have continued, affecting mostly Borno, Yobe and Adamawa.
The widespread killings by rampaging armed bandits had prompted a surge in military and police deployment in those states, with President Muhammadu Buhari promising an escalation of security response if required.
The government on Sunday ordered the immediate stoppage of artisanal mining in Zamfara saying it had confirmed the attacks had links to illegal exploration of solid minerals in the area.
Mr Dan Ali in a Tuesday morning statement to PREMIUM TIMES said unnamed but high-profile traditional leaders had been identified as culpable in the violence, and vowed that they would not be sparred.
Mr Dan Ali said locals, especially in Sokoto, Katsina, Zamfara and other parts of northern Nigeria ravaged by faceless gunmen, should "rise in unison to support all government's efforts" aimed at addressing the crisis, especially because soldiers and other elements in the armed forces cannot combat it alone.
"It is instructive to mention here that insurgency and terrorism are global phenomena that cannot be addressed through military actions only," Mr Dan Ali said.
"However, in spite of the concerted efforts of the Armed Forces and other security some unpatriotic persons including highly placed traditional rulers in the areas were identified as helping the bandits with intelligence to perpetuate their nefarious actions or to compromise military operations," the minister said.
Mr Dan Ali did mention names of traditional leaders suspected to be fueling the violence, or whether any of them had been arrested.
A spokesperson for the ministry did not immediately answer requests seeking comments.
The minister also said the suspension of mining across Zamfara was amongst the key decisions the administration believed were key to returning normalcy to the region.
Premium Times
Nigeria Outlines Nine Focal Areas to Guide Foreign Policy in Next Four Years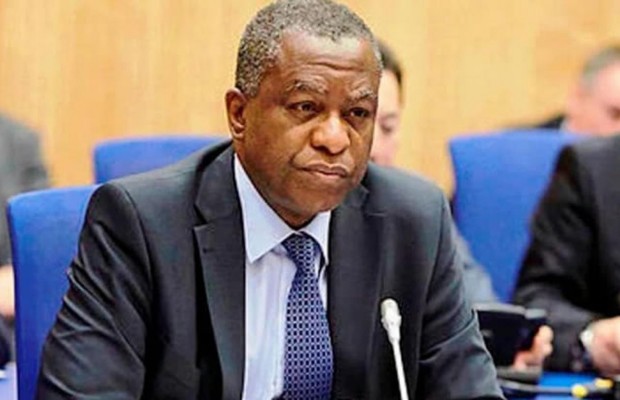 Nigeria has identified nine priority areas that would guide its foreign policy actions in the next four years.
The Minister of Foreign Affairs, Geoffrey Onyeama, made this known in Abuja while briefing members of the diplomatic corps on the priorities of the Nigerian government.
The priority areas include building a striving sustainable economy; enlarging agricultural output, food security and export; as well as attaining energy sustenance and power.
Others include expanding transport and other infrastructural products; expanding business growth entrepreneurship and industrialisation; expanding access to quality education, affordable healthcare and productivity of Nigeria; enhancing social inclusion, reducing poverty; fighting corruption; as well as improving governance and security for all.
News Agency of Nigeria (NAN) reports that in the first term of the present administration, the government's priority was in three key areas, namely: fighting corruption, tackling insecurity, and job creation.
He said Nigeria's foreign policy would henceforth be realistic in terms of reflecting the domestic reality of putting "Nigeria First".
"We promote within the African Union (AU) good governance, democracy, and protection of human rights.
"We are not in any kind of conflict with any country in the whole world and we have excellent relations with every member state of AU and UN.
"We believe firmly that peaceful coexistence and security are pre-conditions for economic development and prosperity.
"We believe that the UN and multilateralism are forces for good.
"We strongly support the UN, although we call for its reform especially to increase the number of its permanent members in its security council to include at least three African countries with veto powers," he added.
The minister said more funds should be made available for UN peace-keeping operations.
Mr Onyeama, who said that the UN was doing a great job across many countries of the world, urged countries to continue to abide by UN resolutions, not choosing which ones to respect and which not to respect.
He condemned the use of force for the settlement of disputes and expressed strong support for institutions such as the International Court of Justice and the International Criminal Court for International conflict resolution.
He said international trade and economic diplomacy were the main focus of "our foreign policy."
"We have to expand our trade; we have to innovate; we have to industrialise in order to lift our people out of poverty.
"We are striving to increase bilateral trade with all your countries very often within the framework of a bilateral commission."
The minister disclosed that the ministry was building an online business machine portal to promote and facilitate cross-border trade.
According to him, global climate action has posed a lot of threat to lives.
He said the Lake Chad which had been a major source of livelihood for more than 30 million people, had shrunk by 90 per cent due to climate change.
He noted that irregular migration has been condemned and possible measures have been put in place to address it.
On border closure, the minister said the issue would be resolved very soon and that it would be a win-win situation for stakeholders.
He thanked the diplomats for their support and assured them of the Nigeria's continued support.
(NAN)
Buhari Embarks on First 2020 Foreign Trip, Departs for UK Today
President Muhammadu Buhari will depart Abuja on Friday for London to participate in the inaugural UK-Africa Investment Summit holding on January 20.
The President's Special Adviser on Media and Publicity, Femi Adesina, in a statement in Abuja on Thursday, said the event would be hosted by the British Prime Minister, Boris Johnson.
The organisers said the event is expected to bring together African leaders, international business chief executives and heads of international organisations "to create new partnerships that will deliver more investments and jobs" to the benefit of people and businesses in African countries and the United Kingdom.
"Apart from highlighting new perspectives on UK-Africa Partnership for Prosperity, issues of Sustainable Finance and Infrastructure; Trade and Investment; Future African Growth Sectors and Clean Energy and Climate, are expected to dominate presentations and discussions during the Summit.
"With the expected take-off of the African Continental Free Trade Area (AfCFTA) in mid-2020, the London investment summit will provide Nigeria with the opportunity to project itself as a leading investment destination for new industries.
"In addition, the summit will deepen Nigeria-United Kingdom investment ties post-Brexit given that Africa currently represents just two per cent of British trade activity, with Nigeria accounting for only 10 per cent of that total," Mr Adesina stated.
He further disclosed that the Nigerian delegation to the investment meeting will showcase what the federal government had done through policies and legislation to improve the investment and business climate in the country.
While in the United Kingdom, the presidential aide said, Mr Buhari will meet with the Head of the Commonwealth, Prince Charles in Glasgow, Scotland.
"The president and his delegation will also have bilateral meetings with Prime Minister Johnson as well as heads of multilateral organisations," he added.
He said the president would be accompanied to the Summit by Governors Yahaya Bello, Muhammad Inuwa Yahaya and Okezie Ikpeazu of Kogi, Gombe and Abia States, respectively.
Also on the presidential entourage are the Minister of Foreign Affairs, Geoffrey Onyeama; Minister of Industry, Trade and Investment, Niyi Adebayo, and the Minister of Finance, Budget and National Planning, Zainab Ahmed.
Others include the National Security Adviser (NSA), Babagana Monguno, and the Director General of the National Intelligence Agency (NIA), Ahmed Rufai Abubakar.
Mr Buhari is expected back in Abuja on Thursday.
(NAN)
Power Grid Collapses Twice in Two Hours, Worsens Nationwide Blackout
The nation's power grid collapsed twice in two hours on Thursday, worsening the blackout being experienced by consumers in parts of the country.
The grid, which is being managed by government-owned Transmission Company of Nigeria, has continued to suffer system collapse over the years amid a lack of spinning reserve that is meant to forestall such occurrences.
The TCN announced that a system disturbance occurred at about 12.34pm on Thursday, affecting some parts of the country.
"As at 1:10pm, supply was restored to Abuja and most parts of the affected areas. The TCN is still working to completely restore and stabilise the nation's grid," it said.
Ikeja Electric and Eko Electricity Distribution Company, two of the nation's distribution companies, had earlier on Twitter informed their customers about the cause of the outage in Lagos.
"Dear customer, the outage you're experiencing is due to a system collapse of the grid which occurred this afternoon at 12.36hrs. All parts of IE's network are affected. Efforts are ongoing to restore the grid. Kindly bear with us," Ikeja Electric said.
The Disco, in another tweet two hours later, said another system collapse was recorded at 2.15pm, adding that restoration efforts were ongoing.
Total power generation in the country stood at 4,236.3 megawatts as of 6am on Wednesday, according to latest data from the Nigerian Electricity System Operator.