Traditional Leaders Responsible for Violence in North, Says FG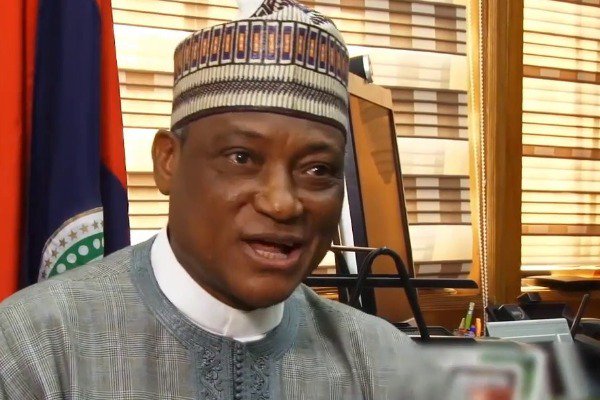 The Minister of Defence, Mansur Dan Ali, on Tuesday said fresh intelligence had exposed the complicity of some "highly-placed traditional rulers" in the ongoing killings of Nigerians across the northern parts of the country.
Deadly attacks blamed on "bandits" have increased in north west states of Zamfara, Sokoto, and Katsina, with hundreds killed in recent months.
In the north east, attacks by the insurgent group Boko Haram have continued, affecting mostly Borno, Yobe and Adamawa.
The widespread killings by rampaging armed bandits had prompted a surge in military and police deployment in those states, with President Muhammadu Buhari promising an escalation of security response if required.
The government on Sunday ordered the immediate stoppage of artisanal mining in Zamfara saying it had confirmed the attacks had links to illegal exploration of solid minerals in the area.
Mr Dan Ali in a Tuesday morning statement to PREMIUM TIMES said unnamed but high-profile traditional leaders had been identified as culpable in the violence, and vowed that they would not be sparred.
Mr Dan Ali said locals, especially in Sokoto, Katsina, Zamfara and other parts of northern Nigeria ravaged by faceless gunmen, should "rise in unison to support all government's efforts" aimed at addressing the crisis, especially because soldiers and other elements in the armed forces cannot combat it alone.
"It is instructive to mention here that insurgency and terrorism are global phenomena that cannot be addressed through military actions only," Mr Dan Ali said.
"However, in spite of the concerted efforts of the Armed Forces and other security some unpatriotic persons including highly placed traditional rulers in the areas were identified as helping the bandits with intelligence to perpetuate their nefarious actions or to compromise military operations," the minister said.
Mr Dan Ali did mention names of traditional leaders suspected to be fueling the violence, or whether any of them had been arrested.
A spokesperson for the ministry did not immediately answer requests seeking comments.
The minister also said the suspension of mining across Zamfara was amongst the key decisions the administration believed were key to returning normalcy to the region.
Premium Times
Nigeria Coronavirus Cases Hit 81 As NCDC Announces 11 New Cases
Nigeria has recorded 11 new cases of coronavirus, bringing the total number of cases to 81.
The Nigeria Disease Control Centre made this known late on Thursday.
It said eight new cases were recorded in Lagos State, two in Enugu and one in Edo.
Just In: British Prime Minister Boris Johnson Tests Positive for Coronavirus
Prime Minister Boris Johnson has tested positive for coronavirus, the government has said.
Mr Johnson has mild symptoms and will self-isolate in Downing Street, after being tested at No 10 by NHS staff.
"He was tested for coronavirus on the personal advice of England's chief medical officer, Professor Chris Whitty," a statement said.
He will still be in charge of the government's handling of the crisis, the statement added.
In a tweet, Mr Johnson said: "Over the last 24 hours I have developed mild symptoms and tested positive for coronavirus. I am now self-isolating, but I will continue to lead the government's response via video-conference as we fight this virus.
Six Coronavirus Patients to be Discharged in Lagos
The Special Assistant to the Lagos State Governor on Health, Dr Tunde Ajayi, has disclosed that six of the patients at the Infectious Disease Hospital have recovered.
Ajayi via his twitter handle, @thetundeajai, said the patients would be discharged soon.
"Six of our #COVID19 inpatients have recovered and will be discharged soon. There is something Lagos is doing right. Lagos takes the lead," he wrote.
According to the Nigeria Centre for Disease Control, 51 cases were confirmed in the country as of 11:25 pm on March 25.
"Out of the 51 confirmed cases, two have been discharged, while one death has been recorded. Lagos has 32 confirmed cases," the NCDC wrote on its website.
Also, the Lagos State Commissioner for Health, Prof. Akin Abayomi, at a briefing on Wednesday said the state was tracing over 2,000 contacts.