We Owe God Thanks: I Pause to Say Thank You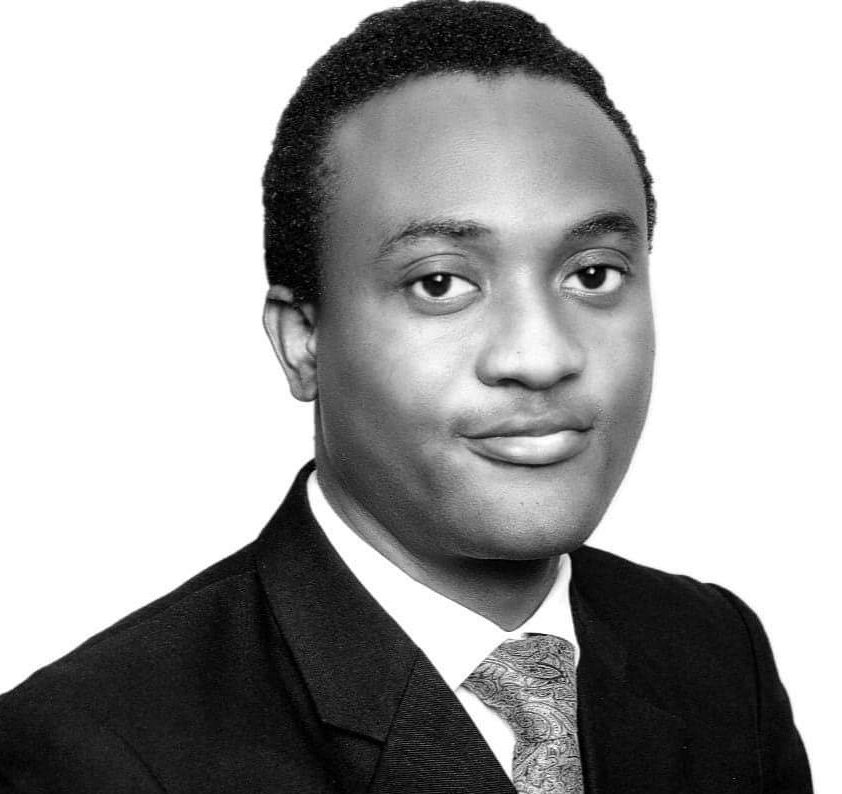 By Tolulope A. Adegoke
"Man, becomes foolish the moment he is full of himself! No one is self-made! we all are recipient of series of favours (benefits) to have arrived or attain any height whatsoever through phases of Divine Orchestrations or interventions in our daily Human endeavors. An ingrate is a hateful soul, and will be destroyed in no time! A grateful soul is unchained, unbounded, illimitable, irrefutable and irresistible! It is Gratitude that increases our Grace level, and it is by God's Grace that we are not consumed! Gratitude is the debt we owe as living souls, which must be paid or the source of supply is cut! Therefore, gratitude aligns us with Divine Orders beyond mortality!" – Tolulope A. Adegoke, Ph.D., MNIM, FIMC, CMC, CMS
"Thank You!
I am grateful!
Thanks for being there!
You are so  much appreciated!
I recognize & acknowledge you!
In fact, YOUR SWEAT IS WHAT WETS THE GROUND FOR ME TO BLOSSOM IN WONDERS!
I am not self-made!
I have been helped to be 'who', 'what', 'where' I am today! And would continue to enjoy Your Unconditional Love.
I can do nothing by "myself" without Your Grace!
Thank you for empowering me.
I am a product of infinite  God's Presence and Grace through His Unconditional Love!
Thank You (God) for being in love with me.
I Love You too!
In Your Love, I love!
In Your Light, I shine!
In Your Life, I live.
On Your Wings, I soar!
I could give, because I have been given. Just as revealed in the Book of Life: It has been freely given to be freely GIVEN – Matthew 10:8b!
It is a common knowledge that ignorance is not an excuse in law! When the law of life is broken, we become victims. My people are destroyed for lack of knowledge – Hosea 4:6!
Many destinies are grounded today because they take gratitude to God for granted!
When you take God for granted, you get grounded!
Anyone you show favour to and does not know how to respond would attract constraint from getting other favours from you- it is natural!
The word 'Thank you' is what qualifies you for the next act of favour!
Many people have had great times sometimes in the past, but the great time has turned into gloomy days because they didn't acknowledge the SOURCE of the great times! So, the one behind it withdraws and turns its back- May God not turn His back on us!
Every living soul should be addicted to thanksgiving, just like alcoholics are addicted to wines and beers, and smokers to cigarettes.
Destiny opens up to us on its own accord when we gladly subscribe to Thanksgiving as lifestyle! It envelops and cocoons us in God (Divinity)! The Creator does not need our material endowments, or pleasures of this world; if He were hungry, all the flocks in the field and beasts of the wild are His, but He doesn't eat, nor sleep! The only thing God cannot give to Himself is to praise Himself! And this is all He requires of us as the works of His Mighty Hands to lavish unto Him as long as our hearts beats. God inhabits the praise of His people – Psalm 22:3.
Nothing is more valuable in life than Divine presence! It what you need to have a most triumphant ride on journeys to heroic destiny – Romans 8:31. When we give God praise out of the abundance of His Love in us, we qualify for His Divine Presence- which is what makes all the difference.
When give, it is simply out of what we have been given by Him (God Almighty)! Therefore, I pause to say Thank You: for everything, every time and everywhere;
I am nothing without YOU (GOD ALMIGHTY)"!
Goodly and Godly Reminder:
Psalm 100 : 3-5 (KJV) reveals :
"3. Know ye that the Lord he is God: it is he that hath made us, and not we ourselves; we are his people, and the sheep of his pasture. 4 Enter his gate with thanksgiving and into his court with praise: be thankful unto him, and bless his name. 5 For the Lord is good; his mercy is everlasting; and his truth endureth to all generations."
The Supremacy of God
"Man is way too expensive to be maintained by Man. Only God Almighty has that capacity in place!" – Pst. David O. Oyedepo Jnr.
Gratitude to me is fashioned or culled out the characteristics below, for without them, it is not complete:
Grateful heart
Resourcefulness and Responsiveness
Authentic Personified
Teachable and Tolerant
Indefatigability
Trustworthiness and Worthy of Emulation
Understanding
Developed developer
Enterprising and Experienced!
Only the Finger of God can instill the above qualities in a man to maintain his existence as a living being on this plane called Earth! No man has the capacity to maintain himself, all by himself! Therefore, as living beings, we owe God everything, especially our GRATITUDE!
Nobody runs away from a grateful person. You can run away from a gifted person, but not a grateful person. It is gratitude that increases our level in all realms of life as a being.
Gratitude is an attitude of the wise which determines our altitude in every facet our lives. A grateful soul is hate-free, and such life would eventually be hitch-free as he or she hatches the shells of ego, and brings down the walls of self and avarice in the affairs of their being as a being privileged by God with a soul.
Man's Response Ability
You must understand that nobody controls you! Never look on the negativity of life so as not to power (activate) the negativities. Focus on the positive vision!
You must deeply understand that there is need to continue to renew your mind by renouncing and rejecting the negative vibes or energies of what could happen – it is the feelings that draws the happenings.
Create the positive feelings that begins to draw the happenings. The thoughts would simply broadcast the feelings and the feelings would bring the happenings. The Book of Life reveals that: "with joy shall ye draw water out of the wells of salvation. And in the that day shall ye say, Praise the LORD, call upon his name, declare his doings among the people, make mention that his name is exalted (Isaiah 12:3-6 KJV)". It is our sole responsibility as a people created by God to intentionally create the atmosphere for Gratitude, come what may!
If we can monitor our feelings, we can determine what could happen. Change the feelings by changing the thoughts. Get over the feelings of helplessness or that creates a reality of negativity (against your desires).
The goal is the Gratitude of the past, present and future to override the weaknesses and limitations. Keep feeling your desires against self-defeating thoughts. You prosper where ever you are planted with Humility, Gratitude and Contentment. We have been wired by God to be solutions to problems and challenges where ever we are. Until you come to that affirmation where you are, where ever you go remains the same.
Every positive things comes to me. I connect to vision, it connects me to people, and I return all the glory to God Almighty in the Highest for depositing in me the actual solutions that the world needs per time. Whatever you thank God for keeps flowing, stays preserved and improves. That is why timely thanksgiving unto God Almighty in the Highest is mandatory of our continuous relevance!
Thanksgiving is the sacrificial requirement for receiving the fullness of God and maintaining the blessings that comes from it. It fills our spiritual tanks with gratitude to God for Who we acknowledge Him to be in our lives, such that our lives becomes channels of blessings to the world around us. When God accepts our thanksgiving. He blesses it to bless us and also enables us to become blessings unto others, such that even the blessed calls us blessed!
Thanksgiving renews our spiritual strengths. It honours God.
Thanksgiving must be engaged with joyfulness of heart.
Thanksgiving shakes the Heavens, and earth in our favour. It commits the earth to continuously yield her increases unto us. As Children of the All-Wise God, we must engage in timely thanksgiving to God Almighty.
Delayed gratitude is bad attitude. It's a show of utmost disregards to The Maker of All Beings and Things! It is wisest to be wise enough to engage timely gratitude. Wisdom demands that we engage in timely gratitude to the Maker for wholeness, case study of the Ten lepers – Luke 17:17 Timely and sincere thanksgiving is sweet smelling savour unto God Almighty.
Please, note that, no man, no other being nor thing should share in the glory due to God Almighty! -Exodus 23:25. When we pray, angels picks them up, then present them to God, but when we praise God, the whole Heaven comes down, then such a man or woman enjoy what is termed as Heaven on Earth, simply because of the absolute Presence of God in and around is entireties.
Give God thanks in all situation! Praise Him in all season, without ceasing!
Any Nigerian Can Initiate Arrest, Says FPRO Adejobi
The Force Public Relations Officer, ACP Olumuyiwa Adejobi, has said that every Nigerian citizen is mandated by law to initiate an arrest if they notice a crime being committed anywhere.
Adejobi made the revelation while speaking as a panelist during the panel session at the 2023 National Security Conference of the National Association of Online Security News Publishers (NAOSNP) with the theme "Proliferation of Lethal Weapon As Security Threat: Arm-Full, Harm-full to New Dispensation' held on Thursday in Lagos.
The FPRO, who represented the Inspector General of Police, Kayode Egbetokun,  leveraged on Section 12 of the Criminal Code, to buttress his point, saying it empowers individual Nigerians to initiate arrest, and hand over to the Police, adding that initiating the arrest does not include beating up a suspect, mobbing or lynching.
He added however, that the difference between the regular citizens and security agencies is one does not bear arms while the other does, while reiterating that whoever wishes to own or possess weapons must have them licensed by the appropriate government agency or will be seen to have run foul of the law, and made to face and bear the full weight of the law.
"The law empowers the military personnel, and other law enforcement agencies to bear arms, but it's however, frightening to see many individuals in possession of arms without being licensed by the relevant authority," he said.
Arase Hails Tinubu on Approval of Recruitment of 30,000 New Personnel
The Chairman, Police Service Commission,  Mr. Solomon Arase, has hailed President Bola Tinubu for approving the recruitment of 30,000 new personnel into the Nigeria Police Force. He said the gesture will help not only in sustaining peace and security,but also check the proliferation of small arms and lethal weapons, which has been the bane of safety in the nation.
Mr. Arase, who was represented by AIG Ade Shinaba, made the remarks while speaking as the special guest of honour at the 2023 National Association of Online Security News Publishers (NAOSNP) National Security Conference at the Civic Centre, Victoria Island, Lagos, said the president has set the pace in setting security on the right path and the enlargement of the force will go a long way in checking the proliferation of Lethal weapons and small arms in the country.
We'll Continue to Ensure Protection of Critical Assets, NSCDC Boss Tells Katsina Gov
The Commandant General (CG) of the Nigeria Security and Civil Defence Corps (NSCDC), Dr Ahmed Abubakar Audi, has said that the Corps will continue to ensure security of lives and protection of critical national assets and Infrastructure in Katsina state.
The National Public Relations Officer of the Corps, CSC Babawale Afolabi, in a statement made available to the National Association of Online Security News Publishers (NAOSNP), said the Commandant General gave the assurance when he played host to the Executive Governor of Katsina State, Dikko Umar Radda, at the Corps' National Headquarters, Abuja on Tuesday.
He said that effective security is sacrosanct to the Corps and strategies are constantly being deployed to ensure that criminality is reduced drastically.
He assured the Governor and the good people of Katsina state of the Corps' commitment to curbing insecurity by employing both kinetic and non-kinetic approaches to achieving results.
"I understand that Katsina State had experienced some bandit attacks in the last couple of years.
"Its vulnerability which is partly due to its big size and geographical location as a state bordering other states in the North and the Niger Republic is of great concern.
"But be rest assured that with the on-going recruitment in the Corps, more men would be deployed to Katsina to strengthen security in the state," the CG hinted.
He reiterates that insecurity in the country took an asymmetric form almost two decades ago and it must not be allowed to spread further.
The Corps helmsman called on State Governors who are the chief security officers of their various states to adopt more robust and inclusive approaches in stepping up security.
According to Dr Audi, state governments have greater roles to play in providing maximum support that will help in curbing attacks and criminalities in states.
"Sometimes, these bandits come out from their hiding, hit a target and run back to hiding; leaving a devastating effect on both lives and property.
"We have our Special Forces and with scientific collaborations with other security agencies, the attacks will come to an end very soon.
"No single agency can tackle insecurity, hence, the need for a more inclusive operational strategy to end the menace," CG said.
The CG commended the Governor for the proactive steps taken in the right direction to secure his people and assured of the Corps' readiness to collaborate effectively with Katsina State Government in the fight against banditry, vandalism and economic sabotage in the state.
Responding, the Katsina State Governor stated that his visit was to further solidify the existing cordial relationship between the Corps and Katsina State Government.
"You have have been very supportive in addressing the issues of insecurity disturbing our people.
"Katsina is one of the states suffering from bandit attacks and other forms of criminalities.
"I have therefore come to solicit for more cooperation and to see how we can collaborate in bringing peace to our state," he said.
The Governor lamented the inadequate number of personnel across security services which has impeded the expected success in the fight against insecurity.
He explained that the state has trained and engaged the service of about one thousand five hundred (1,500) indigenes to assist the conventional security agencies in the state.
"I believe with the engagement of the locals in the form of civilian Joint Task Force (JTF), combined with the conventional security, we will go a long way in combating insecurity and reduce it to the barest minimum," the Governor said.