Why Atiku May Not Get Justice – Agbakoba
A former President of the Nigerian Bar Association, Dr Olisa Agbakoba (SAN), has said he is in support of Atiku's decision to challenge the result of the February 23 presidential poll in court.
He, however, expressed doubts that Atiku would get justice because "President Muhammadu Buhari has subverted the Supreme Court by the removal of the Chief Justice of Nigeria, Honourable Justice Walter Onnoghen, and the appointment of the acting Chief Justice of Nigeria (Justice Muhammad Tanko)."
Agbakoba, who had earlier urged Atiku not to go to court to challenge the poll result, said his earlier advice was based on his view that the PDP presidential candidate would face "an uphill task, given the circumstances of challenging election results" in the country.
He said from his experience as one of Nigeria's experienced election petitions lawyers, the burden of proof to succeed in an election petition "is unfairly huge."
"We first have to prove that there are electoral irregularities and in my view, once you prove this, you should succeed. Unfortunately, even if you prove electoral irregularities you will have to show how that affected the results of the election.
"Remember that the gap between former Vice-President, Atiku Abubakar, and President Muhammadu Buhari is about four million votes. It is clear to me that the presidential election results were manifestly riddled with electoral irregularities.
"Now that former Vice-President Atiku Abubakar has approached the court, it is important to emphasise that he is constitutionally entitled to do so. My personal advice has become irrelevant. I fully support and wish former Vice-President Atiku Abubakar every success," Agbakoba said.
He, however, bemoaned the delay by the National Judicial Council in dealing with the case of the suspended Justice Onnoghen and the acting CJN, Justice Tanko.
He said, "My perception is that we need to resolve the status of the Supreme Court. I wonder what is taking the National Judicial Council so long. I am also worried about the historical precedent, as no petition on presidential election result has ever succeeded."
Troops Neutralise Boko Haram, ISWAP Terrorists, Recover Sophisticated Weapons in Borno
Troops of Sector 2 Joint Task Force North East Operation HADIN KAI have neutralised Boko Haram and Islamic State West Africa Province terrorists who had tried to infiltrate the ancient town of Biu, Borno State.
This was disclosed in a statement signed by the Director Army Public Relations, Brigadier General Onyema Nwachukwu, on Sunday.
Nwachukwu said the criminal elements met their Waterloo when the troops of 231 Battalion and 331 Artillery Regiment swiftly routed them in a failed incursion at Maina Hari Village in Biu on Saturday, January 15, 2022.
"In the intense battle, troops unleashed superior fire power on the terrorists, neutralising five BH/ISWAP terrorists, compelling others to withdraw in disarray.
"The gallant troops also captured from the terrorists one gun truck, one Deshka M Anti-Aircraft Gun, one HK 21 Machine Gun, one Rocket Propelled Grenade Bomb, 137 rounds of 12.7mm Anti-Aircraft Rounds amongst others. Troops are currently in pursuit of the fleeing terrorists," the statement added.
Food for Living: Understanding the Principles of Process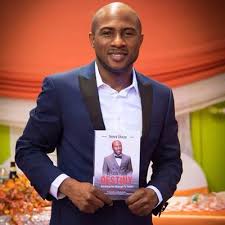 By Henry Ukazu
Dear Destined Friends,
Life is filled with principles and once you miss out on the right principle, it will be difficult to recover from it. Imagine a student trying to solve mathematical problems, and misses the formula, he is likely to get the wrong answer. As a Law student or lawyer, before you can successfully pass your exam or win your case in the court of law, you must successfully apply the IRAC principle. The IRAC principles involve issues, rules, application, and conclusion. So for instance, if you want to resolve any legal question, you must know the issue; the issue is the most important aspect of any legal question. Law students or lawyers who are unable to spot the issues are not likely to win a legal battle. This is because the issues address what is at stake. Once you spot the issue, your next port of call is the applicable rule to apply. The issues determine the rule to apply. Once you determine the right rule, you will have to apply it in such a way it will fit into the case at hand and then, you conclude.
Principles are foundations that guide anyone, once you miss the principles or process, you might find yourself in a zigzag web. Regardless of your profession or vocation, you must understand the process. Process is very critical in life, but it's quite unfortunate many people just want to bypass the process to get the desired result without doing the work. They fail to understand that it is the process that produces the interesting stories that make the result to be sweet. Every successful person has a story. They didn't just become a success overnight. They passed through several hurdles which defined not only their success but also defined them.
Process is highly underrated by uninformed minds, but it is the foundation of any worthwhile project. Just like it takes nine months to produce a child, it also takes a process to get admission into a college, travel, or cook a delicious meal. Any effort to bypass the process might lead to unhealthy results. Let's take a case study of someone who wants to travel to another country, you will have to apply for a visa, and pass through all immigrant processes before you are eligible to board a plane, and even when you board a plane, you must pass through all required immigration process upon arrival before can enter the designated country.
Process works in different styles and dimensions depending on what you want to achieve. If you are desirous of making a great impact in 2022 and in life, you must be ready to do the work. It's quite easy to make promises, proclamations, resolutions, and wishes, but what is hard is keeping to them. Words are cheap, keeping them is what is expensive. Therefore, you must understand what is required before you embark on a journey. It's just like someone who wants to build a house or edifice, you must lay a solid foundation that will keep the house intact. Failure to do so is preparing to fail.
On a personal note, I have tried to explore many opportunities, engage in businesses, establish friendships with resourceful people and prepare for professional exams without applying due process. At each stage, I failed in a spectacular way because I didn't do my homework. Imagine starting a business, without a target audience in mind, or having a viable business plan which will determine the right systems and structure. Imagine also trying to establish a friendship with a resourceful person without doing basic research to know what the person likes and how you can be of value to the person. Imagine also preparing for a professional exam without doing the necessary work as prescribed. What is missing in each link here is the process.
Succeeding in life involves having the right principles and attitudes. Principles are universal. Just like the law of gravitation states whatever goes up must come down. Another worthy principle of life is the law of karma, it has no mouth, hand, or leg but it has unimaginable eyes, ears that fight unseen battles. I have counseled my friends on one of my guiding principles which state you will get what you want faster when you help other people to achieve what they want. When you do good, good has a way of coming back to you. It is just like the golden rule which states, do to others what you like them to do unto you.
You may be wondering why I'm stating these principles, well, they are life. When you apply the right principles to life, you will discover that you will attract goodwill which is literally priceless especially when you have the right attitudes. When you adopt and follow the right principles, humanity will find favor in you. Nobody literally likes anyone that cuts corners, but they are open to teaching or assisting anyone who is willing and open to learning.
The right principles work with the growth mindset, but the wrong principles make one shallow, uninformed, and limited in their thought process. People who don't like processes are comfortable with the fixed mindset, they always have the victim mentality, they always feel the world is against them. If you adopt and have the right principles, "you will work smart as opposed to working hard" because the universe has a way of conspiring to work in your favor.
In conclusion, examine yourself and what you will like to do and then know what is required to achieve them. Put in the work, believe God, be open, work with the right people, accept criticism, plan carefully, re-strategize if your plans don't work, and most importantly see failure as a learning curve when you fail. When you apply these principles while following the right process, be rest assured you have done the needful and believe the lines will add up for you. While preparing to get the best result, also prepare for the worst outcomes.
Henry Ukazu writes from New York. He's a Human Capacity & mindset coach. He's also a  public speaker. He works with the New York City Department of Correction as the Legal Coordinator. He's the author of the acclaimed book Design Your Destiny – Actualizing Your Birthright To Success and President of gloemi.com. He can be reached via info@gloemi.com
Get M.A.D (Make Apt Decisions)!
By Tolulope A. Adegoke
Ideas are best implemented for maximum results when you make decisions and stay committed to them. Winning comes by sticking. To succeed, you must start doing something now and stay committed to it.
People often react differently to the ideas they receive or generate. Some choose to hibernate with their ideas because they are afraid they might fail or they might have to spend their last dime implementing it.
Some people procrastinate. They keep postponing acting on their ideas, until it gets stale or until someone else beats them to the implementation. Fortunately, however, there is a selected few who run with their ideas until the ultimate goal is achieved. I hope you are counted among these few.
Never wait until you are fully "ready" before taking decisions on your ideas – otherwise you may never be able to accomplish a quarter of what you could. The difference between high achievers and low achievers is that high achievers almost always make decisions before they are ready to move – and they stay committed to such decisions.
Your commitment is a vital key to actualising your desired dreams at every level or stage in life. Be wise enough to be dedicated. Do not waste the most precious thing in the world – a good idea; do not waste time either. Good moments and good opportunities must be treasured and fully maximised.
Begin now to harness your empowered zero. Do not wait for any special "inspiration". Open your eyes; use your head and your heart will follow. Do not wait until you "feel" like it; otherwise, you will be acting by emotion, instead of reason. Your winning starts with your beginning; and you begin by DOING.
Your life today is the aggregate result of the steps you took in the past and the choices you made. Bearing this in mind, you must strategically plan your future because you must live in it to the fullest. Ensure that you get started; never accept defeat (don't quit). Keep pressing forward, until the hero in you is fully activated and harnessed – until you become a living legend!
Capsules for Effective Harnessing
Remember these capsules at every point of harnessing your potentials:
Always affirm
Be Alert
Applaud
Anybody can amount to something if he will affirm himself and his potentials. Affirm that you can do anything. You can solve that challenge! Yes! You can seal that multi-billion deal. You can get that job! You can be great! You must strongly affirm that you deserve to succeed as much as anyone else. You are an embodiment of God-given potentials which naturally gives you the privilege of deserving to succeed. If you do not believe in your abilities, you may not be able to fully maximise them.
I once could not write the letter 'g' correctly. I usually wrote it in the shape of a dumbbell. My mind was not really clear, but through God's intervention and the help of a very few people that believed in me, I was able to overcome this challenge, as well as developing my latent abilities. I rapidly gained the stamina to believe in my God-given potentials. However, as should be expected, while a few people were helping me to improve, some others were far less considerate, including those who were downright nasty. "Don't waste your time on him," they said. But as I continued to strive for the best, I ended up graduating as the overall best student in my department at the first degree level – and becoming even more confident that I was born to deliver solutions and possibilities to peoples, organisations and nations.
I urge you to keep believing strongly that somehow, through God's intervention and the help of people, you can always reach the peak of your heart desires and fulfil your dreams. You can always make it, even if your approach is different from that of others.
Today, choose to transit from being a zero to a hero, by upgrading yourself intellectually and professionally with a new skill or new trade. No matter the level of your challenges, there is always someone who has the key to wisdom to set you free. This is why you must choose the right mentors and associates.
Understand that you were created in the image of God; you have latent abilities that you must harness. Dr. Robert Schuller said: "When you are inspired with a dream, God has hit the ball into your court. Now you have to hit it back with a commitment." You cannot fully harness your empowered zero without commitment. Many people harnessed their potentials, but couldn't stay focused and ended up being devastated.
Bear in mind therefore that, being an embodiment of God's treasures, you must not fail your generation, and you must not fail God. Cancel negative thoughts, and then count your blessings. Be committed to your decisions. And, more importantly, be ready to take risks because without taking risks, you will never be able to solve problems.
Thank you for reading.