AFCON 2019 Friendly Games: Super Eagles to Play Zimbabwe, Senegal
The Super Eagles of Nigeria will test their resilience against the national teams of Zimbabwe and Senegal in pre-AFCON 2019 friendly matches in June.
This was revealed in a statement by the Nigeria Football Federation.
The Super Eagles, who are three–time African champions, will commence camping in Asaba, capital of Delta State on June 2. This is ahead of the clash with the Warriors of Zimbabwe at the Stephen Keshi Stadium on Saturday, June 8.
Zimbabwe, who have in their ranks, globally –acknowledged talents such as Knowledge Musona and Kharma Billiat, finished top of a qualifying group that included two-time African champions, Democratic Republic of Congo, a resurgent Liberia and 1972 AFCON winners, Congo Brazzaville.
The day after the match with the Warriors, the Super Eagles delegation will depart Asaba aboard a chartered flight for Ismailia, Egypt, where they will set up a final training camp.
On June 16, the Eagles will file out against Africa's top ranked team, Senegal, at the Ismailia Stadium in their final tune –up game.
This is a match to look forward to. It is a match between Africa's number one and number three –ranked teams, just few days to the kick –off of the 32nd Africa Cup of Nations.
The president of the Nigeria Football Federation, Amaju Pinnick, said on Thursday, "We have sealed the matches with the Warriors of Zimbabwe and the Lions of Teranga and these are two matches we are really looking forward to.
"There cannot possibly be a better way to get into the AFCON spirit than playing the number one –ranked team in Africa just before the finals begin."
His Senegalese counterpart, Augustine Senghor, stated: "We shall only have one friendly match against Nigeria as we prepare for the 2019 Africa Cup of Nations."
Apart from being Africa's number one –ranked team, the Lions of Teranga have in their ranks the revered Liverpool FC of England point man, Sadio Mane. They come up against a Nigeria side also brimming with talent, depth and creativity.
The day after the clash with Senegal, the Super Eagles' delegation will move to Alexandria, venue of their Group B games. They take on Burundi on June 22, tackle Guinea on June 26 and confront Madagascar on June 30.
Premium Times
Nnamdi Kanu Still Our Leader, Not Replaced – IPOB
The Indigenous People of Biafra has said that it has not replaced the currently detained Nnamdi Kanu as its leader.
The Biafra group asked its followers to ignore the reports making the rounds that IPOB has replaced Kanu, describing it as "fabricated media propaganda".
These were made known in a statement by the group's Media and Publicity Secretary, Emma Powerful, on Tuesday.
According to Powerful, Mazi Chika Edoziem is the head of the IPOB Directorate of State and not IPOB Acting Leader.
The statement read in part, "We, the global movement and family of IPOB under the command and leadership of Mazi Nnamdi Kanu, condemn the useless and fabricated media propaganda and blackmail from some media houses that IPOB has another or acting leader replacing our indefatigable liberator and prophet Mazi Nnamdi Kanu.
"Those peddling this kind of lies are those criminals who zoo gutter media are publishing this to confuse the weak-minded people.
"We want everybody to bear in mind that Mazi Chika Edoziem is the head of IPOB Directorate of State and not IPOB Acting Leader.
"There was never a time that Emma Powerful, the Publicity Secretary of IPOB issued any statement purporting that our Leader had been replaced by Mazi Chika Edoziem as IPOB Acting Leader.
"The said statement was the handiwork of mischievous elements bent on causing confusion in IPOB.
"It is unfortunate that some mischievous elements twisted an unambiguous statement by IPOB where we clarified that in the meantime that our Leader is in detention, the Head of DOS, Mazi Edoziem, will be providing direction on the day-to-day activities of IPOB. We never said that Edoziem had become the Acting Leader of IPOB.
"For the avoidance of doubts, Mazi Nnamdi Kanu remains the leader of IPOB. The entire IPOB family all over the world is loyal to him. IPOB has no Acting Leader. Chika Edoziem is only the Head of DOS of IPOB not the Leader.
"We, therefore, urge our family members, supporters, friends, and members of the public to ignore the misleading and mischievous media report."
Terrorists Responsible for Owo Church Massacre in Our Custody – General Irabor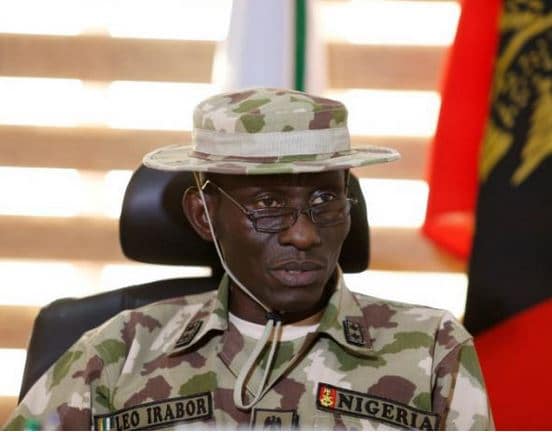 Eric Elezuo
The Chief of Defence Staff, General Lucky Irabor, has said that the military has arrested the terrorists behind the attack on St. Francis Catholic Church, Owo, Ondo State.
General Lucky Irabor according to news monitored on SolaceBase, made the revelation on Tuesday, during a parley with media executives at the Defence Headquarters, Abuja.
Appreciating the collaboration with sister security agencies, which helped in the arrests of the criminals, Irabor recalled that about 40 person's were brutally murdered when heavily armed men invaded their worship centre on June 5, 2022.
My Invitation to Rivers to Commission Projects Demonstration of Politics Without Bitterness – Sanwo-Olu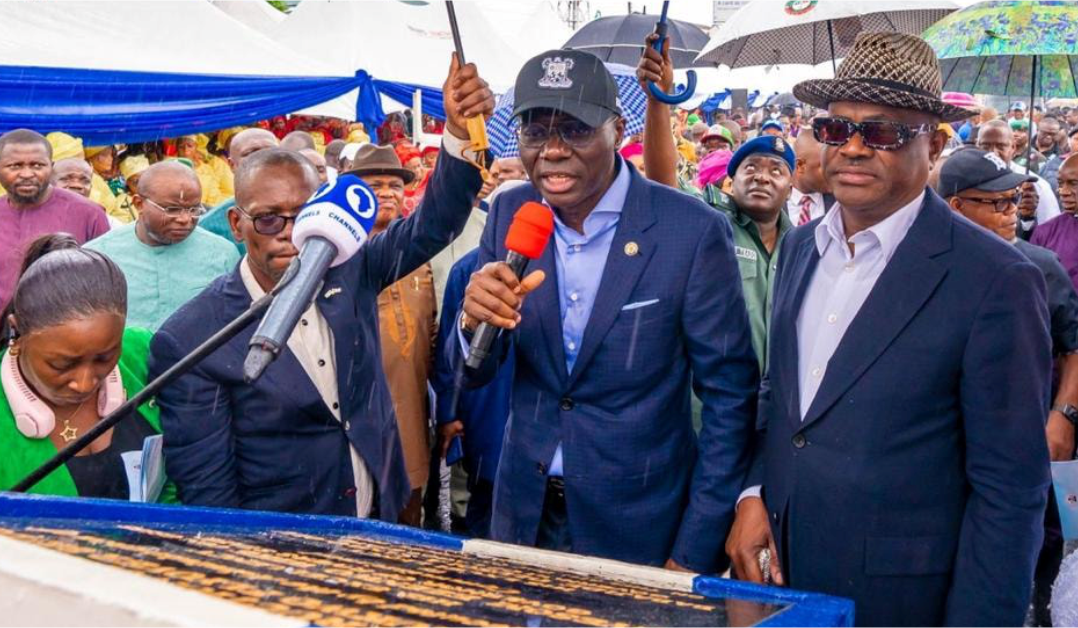 By Eric Elezuo
The Lagos State governor, Mr. Babajide Sanwo-Olu, has said that his invitation by the Rivers State governor, Mr Nyesom Wike, to commission a project in Rivers State, is a clear demonstration of politics without bitterness. This is noting that the Lagos State governor is a member of the All Progressives Congress (APC) while Wike is a member of the Peoples Democratic Party (APC).
On Monday, Sanwo-Olu was a guest of the Rives governor to commission the Orochiri-Worokwu (Waterlines) Flyover delivered by the state government.
In his remarks, Sanwo-Olu commended Governor Wike for his strong commitment to the delivery of physical infrastructure in Rivers State.
"I would like to specially commend my brother, Governor Wike, for his strong commitment to the delivery of physical infrastructure in Rivers State.
"A commitment that has been recognized by all and sundry, and which has earned him the appellation of "Mr. Projects" within and outside Rivers State," he said.
Sanwo-Olu said though himself and governor Wike belong to different political persuasions, the invitation extended to him sends a very strong message that politicians and political leaders, can come together across political and ideological divides, for the good of the people.
"There is also a strong message being made today about expanding our capacity to play politics without bitterness. This symbolic gesture by my friend and brother is one that should become standard practice across Nigeria.
"There is also a lot that we can learn from one another, and experience that we can translate from one part of the country to the other," Sanwo-Olu stated.
It will recalled that Wike is in the habit of inviting notable politicians across parties as guests of honour during the unveiling of any of his projects. The likes of governor of Ekiti State, who is also an APC member and Sports Minister, Mr. Sunday Dare were once invited to commission projects in the state.
Governor Wike had explained that the invitation of the Lagos State governor was not the first time persons of other political parties were invited to inaugurate projects in Rivers State, pointing to the overall benefits such invitations have on governance because it served as peer review for them.