Air Force Faults Emirs' Claims, Demands Evidence of Dead Civilians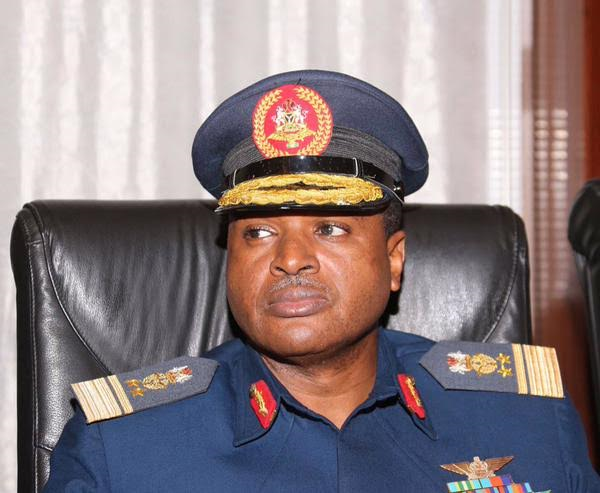 The Nigerian Air Force and traditional rulers in Zamfara State on Friday clashed over the  air strikes  launched  by NAF against  bandits  in the  state.
While the air force claimed their fighter jets destroyed  the  bandits' logistics base in  Ajia in Birnin Magaji Local Government Area  and killed many  bandits in  other  parts of the state, the  Zamfara Council of Chiefs  claimed the airmen  missed their intended targets but  instead killed innocent people.
This came as the United States Department of State issued a level 3 travel alert to its citizens to reconsider travelling to Nigeria, saying they should be wary of kidnapping and  hostage-taking, among others,  in the country.
Also,  interstate bus drivers in Abuja, Lagos and Rivers cried out on Friday over a  spate of kidnappings and armed robberies  on Nigerian roads in recent weeks.
Friday's disagreement between NAF and Zamfara emirs came barely a few days after the  Federal Government  accused  monarchs  in  troubled areas of supporting bandits.
The  Emir of Bungudu, Alhaji Hassan Attahiru, who spoke  on behalf of  the emirs, said the air strikes did not hit the camps of the bandits, saying  reports from Gusau, Tsafe, Anka and Zurmi local government areas indicated that the areas bombed were not the actual camps of the bandits and the victims were innocent people.
However,  NAF on Friday  asked the  monarchs  to produce evidence that innocent people  were killed during the air raids.
The NAF  said  the allegations were mischievous, insisting the  air strikes were conducted only after "human intelligence reports".
NAF Director of Public Relations and Information, Air Commodore Ibikunle Daramola, in a terse statement told  the emirs or anyone to  produce evidence that  innocent civilians were killed in the air attacks on bandits in the state.
He  said, "The Air Force finds such reports rather ridiculous because most of the locations attacked are within the Rugu, Sububu and Kagara forests general area, which are known bandits' hideouts that have been attacked in the past, without any outcry.
"The NAF's  target selection for operations is particularly rigorous in order to ensure a proper target  identification to  prevent strikes on wrong locations. The locations attacked in Zamfara were selected based on human intelligence reports obtained from security agencies and other government sources, traditional and community leaders as well as reliable, vetted informants.
"These were all further confirmed  after  days of detailed day and night Intelligence, Surveillance and Reconnaissance missions to ensure  a proper targeting for avoidance of collateral damage.
"The NAF finds it rather mischievous that anyone will spread such  a  deliberate misinformation. NAF requests anyone with evidence to the effect that innocent civilians were targeted by the air strikes to produce such evidence. The NAF, as a professional service, will not take issue  with any group of individuals, including traditional rulers, but will rather remain committed to ensuring the safety and security of all Nigerians."
The air force said  its fighter pilots by virtue of training could verify if an area had combatants or non-combatants, especially women and children.
Daramola  said, "As a standard practice, NAF attack aircraft on air interdiction missions are accompanied by ISR platforms that guide them to designated targets.
"Furthermore, NAF pilots, in line with extant Rules of Engagement, do not attack any location if it is observed that non-combatants, especially women and children are present. In such cases, the pilots would rather return to the base with their munitions unexpended. Consequently, it is inconceivable that the NAF would attack locations where innocent civilians reside."
The Punch
Buhari Approves Suspension of Ex-EFCC Acting Chairman, Magu
Nigeria's President Muhammadu Buhari has approved the suspension of the boss of the country's anti-graft agency, Ibrahim Magu days after he appeared at an investigative panel.
The Nigerian Government said Magu's suspension is to "allow for unhindered inquiry" by the panel investigating allegations of corruption against the acting chairman of the Economic and Financial Crimes Commission (EFCC).
"EFCC Director of Operations, Mohammed Umar, should take charge and oversee the activities of the Commission pending the conclusion of the ongoing investigation and further directives in that regards," Umar Jibrilu Gwandu, Special Assistant on Media and Public Relations in the Office of the Attorney-General of the Federation and Minister of Justice, said in a statement on Friday.
COVID-19: Fresh Lockdown Likely After Two Weeks – PTF
The Presidential Task Force on COVID-19 on Monday lamented the increasing rate of COVID-19 cases among people in government, saying it was directly impacting on governance and security in the country.
The PTF Chairman and Secretary to the Government of the Federation, Boss Mustapha, who stated this at the task force press briefing in Abuja, also said the possibility of ordering a fresh total lockdown to curtail further spread of the virus could not be ruled out.
The SGF, who advised prominent Nigerians to take COVID-19 protocols seriously, said the virus does not respect status.
Mustapha's warning came amid rising cases of COVID-19 among state governors and other prominent Nigerians.  Recently state governors, including David Umahi of Ebonyi, Ifeanyi Okowa of Delta and their Ondo State counterpart, Rotimi  Akeredolu, contracted the virus.
Warning people in authority, the SGF said,  "Of recent, we have witnessed a high rate of positive cases especially among people in authority. This has a direct impact on governance and security of our nation. We urge that vigilance and care should be exhibited by all Nigerians, irrespective of status. This virus does not discriminate and the PTF shall keep sustaining its sensitisation messaging."
When asked if the task force would be considering a fresh lockdown in the face of what it observed as disregard for guidelines, Mustapha said events of coming weeks would determine the next line of action.
He said, "We will not speculate on what will happen in future but we will protect the lives of Nigerians.
"To achieve that, if it means to lock down again, we will not shy away from that responsibility. We will recommend to the President who will look at the report and take a decision on our recommendation. What happens in the next two three weeks will determine what we will do."
Cross River Finally Joins the Fray As Nigeria Records 575 New COVID-19 Cases
The Nigeria Centre for Disease Control (NCDC) has announced 575 new cases of COVID-19, bringing the total number of confirmed cases in the country to 29,286.
Nine deaths were recorded from the virus on Monday bringing the total number of confirmed deaths from the virus to 654.
There was an increase in the number of confirmed cases reported Monday compared to what was reported on Sunday (544).
The health agency in a tweet Monday night said the 575 new cases were reported in 20 states including Lagos, Federal Capital Territory ( FCT), Delta, Edo, Ogun, Katsina, Bayelsa, Rivers, Borno, Plateau, Ondo, Oyo, Kwara, Osun, Enugu, Nasarawa, Abia, Cross River, Kaduna and Ekiti.
All the reporting states already had at least a case of the virus.
As of the time of reporting, all 36 states and the FCT have recorded at least a case of the disease.
NCDC has officially recorded the confirmed cases reported in Cross River, after days of controversies on the cases.
Lagos remains the epicentre for the disease in the country while Zamfara has not reported any new confirmed case in the past 48 days.
"Till date, 29, 286 cases have been confirmed, 11, 828 cases have been discharged and 654 deaths have been recorded in 36 states and the Federal Capital Territory," the NCDC stated.
The 575 new cases were reported from 20 states: Lagos – 123, FCT – 100, Delta – 58, Edo – 52, Ogun – 42, Katsina – 24, Bayelsa – 23, Rivers – 22, Borno – 19, Plateau – 18, Ondo – 18, Oyo – 17, Kwara – 15, Osun – 13, Enugu – 9, Nasarawa – 7, Abia – 6, Cross River – 5, Kaduna – 3 and Ekiti – 1.
Since the first case of COVID-19 was recorded in Nigeria in February, NCDC said, 152,952 samples have been tested.
As of the time of reporting, there are 16,804 active cases of COVID-19 in the country, while 11,828 have recovered and have been discharged.
A breakdown of the 29,286 confirmed cases shows that Lagos State has so far reported 11, 367 cases, followed by FCT – 2,281, Oyo – 1,530, Edo – 1,435, Delta – 1,285, Kano – 1,268, Rivers – 1,205, Ogun – 1,047, Kaduna – 868, Katsina – 628, Borno – 574, Gombe – 520, Bauchi – 518, Ebonyi – 503, Ondo – 474, Plateau – 454, Abia – 391, Enugu – 381, Imo – 352, Jigawa – 318, Kwara – 284, Bayelsa – 268, Nasarawa – 232, Osun – 178, Sokoto – 153, Niger – 122, Akwa Ibom – 112, Adamawa – 99, Benue – 97, Kebbi – 84, Zamfara – 76, Anambra – 73, Yobe – 61, Ekiti – 45, Taraba- 22, Kogi – 5, and Cross River – 5.
While confirmed cases of the virus have continued to increase in the country, the Minister of Health, Osagie Ehanire, said the government is trying to boost overall COVID-19 sample collection, by preparing all public and private hospitals nationwide to become collection hospitals sites.
This, he said will require working with state governments to identify the facilities and the space within them, to conduct training for the personnel selected and supply both PPEs and sample collection kits, as well as the logistics to go around to recover test samples.
"If logistics around sample collection and delivery to test sites are better organised, a lot more will be achieved.
"However, the more we test, the more confirmed cases we shall find, of which the vulnerable will have to be prioritised for admission to treatment centres, even if they are not yet showing symptoms," he added.
Premium Times