Air Force Faults Emirs' Claims, Demands Evidence of Dead Civilians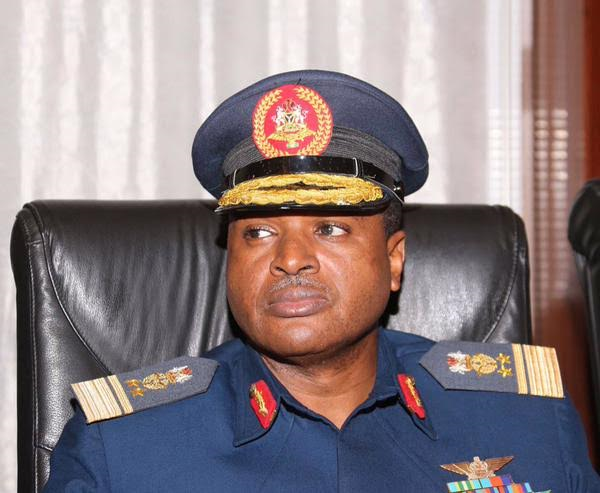 The Nigerian Air Force and traditional rulers in Zamfara State on Friday clashed over the  air strikes  launched  by NAF against  bandits  in the  state.
While the air force claimed their fighter jets destroyed  the  bandits' logistics base in  Ajia in Birnin Magaji Local Government Area  and killed many  bandits in  other  parts of the state, the  Zamfara Council of Chiefs  claimed the airmen  missed their intended targets but  instead killed innocent people.
This came as the United States Department of State issued a level 3 travel alert to its citizens to reconsider travelling to Nigeria, saying they should be wary of kidnapping and  hostage-taking, among others,  in the country.
Also,  interstate bus drivers in Abuja, Lagos and Rivers cried out on Friday over a  spate of kidnappings and armed robberies  on Nigerian roads in recent weeks.
Friday's disagreement between NAF and Zamfara emirs came barely a few days after the  Federal Government  accused  monarchs  in  troubled areas of supporting bandits.
The  Emir of Bungudu, Alhaji Hassan Attahiru, who spoke  on behalf of  the emirs, said the air strikes did not hit the camps of the bandits, saying  reports from Gusau, Tsafe, Anka and Zurmi local government areas indicated that the areas bombed were not the actual camps of the bandits and the victims were innocent people.
However,  NAF on Friday  asked the  monarchs  to produce evidence that innocent people  were killed during the air raids.
The NAF  said  the allegations were mischievous, insisting the  air strikes were conducted only after "human intelligence reports".
NAF Director of Public Relations and Information, Air Commodore Ibikunle Daramola, in a terse statement told  the emirs or anyone to  produce evidence that  innocent civilians were killed in the air attacks on bandits in the state.
He  said, "The Air Force finds such reports rather ridiculous because most of the locations attacked are within the Rugu, Sububu and Kagara forests general area, which are known bandits' hideouts that have been attacked in the past, without any outcry.
"The NAF's  target selection for operations is particularly rigorous in order to ensure a proper target  identification to  prevent strikes on wrong locations. The locations attacked in Zamfara were selected based on human intelligence reports obtained from security agencies and other government sources, traditional and community leaders as well as reliable, vetted informants.
"These were all further confirmed  after  days of detailed day and night Intelligence, Surveillance and Reconnaissance missions to ensure  a proper targeting for avoidance of collateral damage.
"The NAF finds it rather mischievous that anyone will spread such  a  deliberate misinformation. NAF requests anyone with evidence to the effect that innocent civilians were targeted by the air strikes to produce such evidence. The NAF, as a professional service, will not take issue  with any group of individuals, including traditional rulers, but will rather remain committed to ensuring the safety and security of all Nigerians."
The air force said  its fighter pilots by virtue of training could verify if an area had combatants or non-combatants, especially women and children.
Daramola  said, "As a standard practice, NAF attack aircraft on air interdiction missions are accompanied by ISR platforms that guide them to designated targets.
"Furthermore, NAF pilots, in line with extant Rules of Engagement, do not attack any location if it is observed that non-combatants, especially women and children are present. In such cases, the pilots would rather return to the base with their munitions unexpended. Consequently, it is inconceivable that the NAF would attack locations where innocent civilians reside."
The Punch
Insecurity: FG Resuscitates Special Terrorism Prosecution Courts
Attorney-General of the Federation (AGF), Abubakar Malami, has said that special terrorism prosecution courts will soon be resuscitated in Nigeria.
In a statement on Thursday, Special Assistant on Media and Public Relations to the AGF, Umar Gwandu, said the decision is part of efforts to address insecurity.
"The federal government is committed to ending insecurity in the country. The courts are to bring to book all those found guilty in connection with terrorism, so as to serve as a deterrent to others," the statement read.
"In addition to the prosecution of 400 suspected Boko Haram financiers, the measures taken by the government will counter the twin trouble of insurgency and insecurity in the country."
On April 30, 2013, Ibrahim Auta, the former chief judge of the federal high court, made a practice direction that amended the order 48 rule 4 of the federal high court (civil procedure) rule 2009, which took effect on June 3, 2013.
The practice direction was intended to fast-track criminal trials relating to offences of terrorism, kidnapping, trafficking in persons, rape, corruption, and money laundering cases, and ensure that delays in criminal trials are largely eliminated.
Under this practice, the court shall ensure that criminal cases are fully ready for trial before hearing dates are agreed, in order to minimise undue adjournments and delays.
Parties involved in the trials are also expected to focus only on important matters relating to their cases.
$65m Fraud: ICPC Declares Buhari's Son-in-Law Wanted
The Independent Corrupt Practices and Other Related Offences Commission (ICPC) has declared Gimba Yau Kumo, son-in-law of President Muhammadu Buhari, wanted over an alleged $65 million fraud.
In a notice published on Thursday, Azuka Ogugua, spokesperson of the anti-graft commission, said Kumo is declared wanted alongside Tarry Rufus and Bola Ogunsola over alleged misappropriation and dispersion of national housing funds.
Kumo, a former managing director of the Federal Mortgage Bank of Nigeria, married Fatima, the president's daughter, in 2016 at Daura, Katsina state.
"The persons whose pictures appear above, Mr. Tarry Rufus, Mr. Gimba Yau Kumo and Mr. Bola Ogunsola, are hereby declared WANTED by the Independent Corrupt Practices and Other Related Offences Commission (ICPC) in connection with issues bordering on misappropriation of National Housing Funds and diversion of the sum of Sixty Five Million dollars ($65,000,000)," the ICPC said.
"Anyone who has useful information on their whereabouts should report to ICPC Headquarters Abuja, any of the ICPC State Offices or the nearest police station."
In April, the senate committee on public accounts summoned Kumo to explain the alleged irregular award of N3 billion contract when he was still at the bank.
TheCable
Igbo Aren't Violent People, Ignore 'Rumour' of Attack on Lagos – Ohanaeze Tells Sanwo-Olu
Apex Igbo socio-cultural organisation, Ohanaeze Ndigbo, has asked Lagos State Governor, Babajide Sanwo-Olu, to ignore threats of attacks on the state.
On Monday, Hakeem Odumosu, Lagos commissioner of police, said the command is probing threats of attacks by the proscribed Indigenous People of Biafra (IPOB) and Oodua Republic agitators.
The groups have, however, denied the allegations.
Speaking at a meeting with Sanwo-Olu at the Lagos government house on Thursday, George Obiozor, Ohanaeze president-general, said the "rumour" is intended to distract the governor from delivering good governance to the people.
Obiozor said Igbo people are not known for acts of violence.
"Today, the leadership of Ohanaeze Ndigbo worldwide, in the company of Igbo elders and leaders in Lagos, are here to pay you (Sanwo-Olu) a solidarity visit and to further reassure you that Ndigbo are not violent in nature, neither are we known for acts of violence anywhere we live," Gboyega Akosile, chief press secretary to the governor, quoted Obiozor as saying.
"[On] the constant and periodic dangerous insinuations, rumour, gossip and callous statements that Ndigbo in Lagos or any part of Yorubaland contemplate or instigate violence in Lagos or any part of Yorubaland, we wish to state clearly that anywhere this dangerous rumour or statement is emanating from is aimed to cause division, crises and conflict amongst us.
"We think that this rumour is intended to distract the Lagos State Government from its efforts to provide good governance for all and cause disaffection between Ndigbo who live in Lagos and their host community, which is the second home of several Ndigbo.
"The quick denial of this rumour by members of IPOB and Yoruba groups in Lagos and across the south-west was a source of relief.
"The Igbo nation is renowned for being agents of development, not destruction. Ndigbo are builders and their contributions to the development of Lagos State are evident and exemplary."