Air Force Faults Emirs' Claims, Demands Evidence of Dead Civilians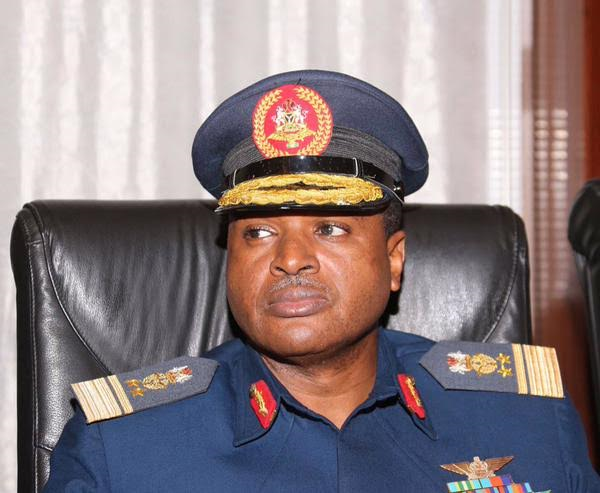 The Nigerian Air Force and traditional rulers in Zamfara State on Friday clashed over the  air strikes  launched  by NAF against  bandits  in the  state.
While the air force claimed their fighter jets destroyed  the  bandits' logistics base in  Ajia in Birnin Magaji Local Government Area  and killed many  bandits in  other  parts of the state, the  Zamfara Council of Chiefs  claimed the airmen  missed their intended targets but  instead killed innocent people.
This came as the United States Department of State issued a level 3 travel alert to its citizens to reconsider travelling to Nigeria, saying they should be wary of kidnapping and  hostage-taking, among others,  in the country.
Also,  interstate bus drivers in Abuja, Lagos and Rivers cried out on Friday over a  spate of kidnappings and armed robberies  on Nigerian roads in recent weeks.
Friday's disagreement between NAF and Zamfara emirs came barely a few days after the  Federal Government  accused  monarchs  in  troubled areas of supporting bandits.
The  Emir of Bungudu, Alhaji Hassan Attahiru, who spoke  on behalf of  the emirs, said the air strikes did not hit the camps of the bandits, saying  reports from Gusau, Tsafe, Anka and Zurmi local government areas indicated that the areas bombed were not the actual camps of the bandits and the victims were innocent people.
However,  NAF on Friday  asked the  monarchs  to produce evidence that innocent people  were killed during the air raids.
The NAF  said  the allegations were mischievous, insisting the  air strikes were conducted only after "human intelligence reports".
NAF Director of Public Relations and Information, Air Commodore Ibikunle Daramola, in a terse statement told  the emirs or anyone to  produce evidence that  innocent civilians were killed in the air attacks on bandits in the state.
He  said, "The Air Force finds such reports rather ridiculous because most of the locations attacked are within the Rugu, Sububu and Kagara forests general area, which are known bandits' hideouts that have been attacked in the past, without any outcry.
"The NAF's  target selection for operations is particularly rigorous in order to ensure a proper target  identification to  prevent strikes on wrong locations. The locations attacked in Zamfara were selected based on human intelligence reports obtained from security agencies and other government sources, traditional and community leaders as well as reliable, vetted informants.
"These were all further confirmed  after  days of detailed day and night Intelligence, Surveillance and Reconnaissance missions to ensure  a proper targeting for avoidance of collateral damage.
"The NAF finds it rather mischievous that anyone will spread such  a  deliberate misinformation. NAF requests anyone with evidence to the effect that innocent civilians were targeted by the air strikes to produce such evidence. The NAF, as a professional service, will not take issue  with any group of individuals, including traditional rulers, but will rather remain committed to ensuring the safety and security of all Nigerians."
The air force said  its fighter pilots by virtue of training could verify if an area had combatants or non-combatants, especially women and children.
Daramola  said, "As a standard practice, NAF attack aircraft on air interdiction missions are accompanied by ISR platforms that guide them to designated targets.
"Furthermore, NAF pilots, in line with extant Rules of Engagement, do not attack any location if it is observed that non-combatants, especially women and children are present. In such cases, the pilots would rather return to the base with their munitions unexpended. Consequently, it is inconceivable that the NAF would attack locations where innocent civilians reside."
The Punch
Travel Agent Scams Cristiano Ronaldo of £250,000, Jailed
A travel agent, named Maria Silvia scammed Manchester United striker, Cristiano Ronaldo, out of £250,000 (about N140 million) after the football star entrusted her with his credit cards and pin.
The 53-year-old travel agent also scammed Ronaldo's super-agent Jorge Mendes of £14,000 and Manchester United winger, Nani, of over £1,500.
Due to her wrongdoing, Silvia got a four-year suspended prison sentence on Sunday after being earlier convicted by a Porto criminal court in 2017.
It was also revealed that Ronaldo was targeted for three years between February 2007 and July 2010.
The paper read, "Afterwards the travel agent had to plug the hole in the firm's accounts. She, therefore, began to bill those trips to Cristiano Ronaldo, who had an account at Geostar and for practical reasons, handed the agent a virtual credit card and pin code. It was a green route to taking money out."
Quoting a renowned Portuguese daily Jornal de Noticias, Sun Sports reported that the 36-year-old Ronaldo submitted a statement to the police after flying to the court to meet up with his lawyer.
The travel agent, who currently works as a cleaner, was first interrogated in 2011 before her eventual sentence on Sunday, September 19, 2021.
I am Getting Better, Says Hospitalised Pele
Brazilian football legend Pele said Sunday he is "punching the air" to celebrate "every better day" after the 80-year-old suffered his latest health scare.
"As you can see, I'm punching the air in celebration of every better day," Pele wrote on Instagram beside a photograph of him sitting in a hospital chair, watched over by two medical staff.
The three-time World Cup winner was Friday briefly transferred back to an intensive care unit at the Albert Einstein Hospital in Sao Paulo, where he underwent surgery earlier this month, after suffering breathing difficulties.
"A good mood is the best medicine and I have plenty of that. It couldn't be different," he added Sunday.
"I have received so much affection that my heart is full of gratitude. Thanks to all the amazing staff at Albert Einstein Hospital!"
His condition had been described as stable.
Pele's daughter Kely Nascimento also posted a photo of herself next to her father in the hospital on Friday, seeking to cheer up his fans.
Agency Report
We Won't Accept Second Position in 2023 – NEF
The Northern Elders Forum has said the north was in the process of rebuilding itself and was not prepared to play second fiddle in a nation where it clearly enjoys numerical strength.
Director of Publicity and Advocacy of the NEF, Dr. Hakeem Baba-Ahmed, said this while delivering a keynote address at the maiden Maitama Sule Lecture Series organized by the students' wing of the Coalition of Northern Groups, held at Ahmadu Bello University, Zaria, on Saturday.
He said, "We will lead Nigeria the way we have led Nigeria before whether we are President or Vice President, we will lead Nigeria. We have the majority of the votes and democracy says vote whom you want.
"Why should we accept a second class position when we know we can buy a form and contest for first class and we will win?
"Why does anybody need to threaten us and intimidate us? We will get that power but be humble because power comes from God. We inherited leadership and being honest is not being stupid.
"The North has pride; we are humble enough to know that we are going to run Nigeria with other people but we are not going to pay a second fiddle to anybody. We may not have the most robust economy, there are people who are trying to strangulate us even more than we are being strangled.
"We are ready for this. We will consider every economic adversity, challenge. We will fix the Northern economy and we are the only one who can fix this Northern economy. For that reason, we are not for sale. We are in the process of rebuilding the North and we will rebuild the North from 2023.
"Whether the North holds power in 2023 or not anybody who wants to break up in this country will say so, they are just looking for excuses. This is democracy. If they don't like what Nigeria is, they will say they want to break up from this country, we don't pay attention to those people, we are focused on the fact that we are running a democratic system.
The NEF's spokesman added, "If the majority of Nigeria voters vote for a candidate from the North and he becomes the President and somebody doesn't want to live under the Nigeria President, the person can leave."
The Punch