Airlines Hike Airfares by 100% as Operating Costs Rise
The cost of air tickets along several routes have doubled due to the high demand for air travel in light of the rising insecurity in the country and cost of flight operations, findings by The PUNCH have shown.
Checks on several airline websites showed that even intending passengers who booked their flights days ahead of departure were also affected.
A check on Friday on the website of Max Air showed that a one-way ticket from Maiduguri to Lagos for Saturday was put at N100,000 while the same flight costs N70,000 for Monday.
A flight from Kano to Abuja on Azman Air on Friday was put at N85,000; the same route for Saturday was put at N61,000.
A flight from Lagos to Abuja via Max Air on Monday was put at N80,000 while the same flight on Aero was fixed at N107,000.
Travelling to Kano State from Lagos on Arik Air on Saturday, cost about N70,618 while the flight would cost N65,564 for the same route on Tuesday.
It was also observed that the Lagos-Port Harcourt route, which is one of the busiest in the country, had also been affected.
A check on Arik Air's website on Friday showed that there were no available seats till Monday and the price for the four available seats was fixed at N52, 868 each for afternoon flight and at N57,045 for morning.
Overland Airways which travels less busy routes with its much smaller aircraft also hiked its ticket prices.
Ilorin to Abuja flight was put at N56,000 on Saturday and N61, 500 on Sunday; the same route was put at a cost of N56,000 on Tuesday and N52,500 on Wednesday.
The increase in the air tickets caused a debate on social media last week as several Nigerians lamented how they had to part with large sums of money to purchase tickets.
Confirming the increments on Friday, the Managing Director of Aero Contractors, Captain Ado Sanusi, told The Punch that airlines could not access foreign exchange at the official rate while the Federal Airport Authority of Nigeria had increased its fees.
Sanusi said except airlines were given special concessions, the prices would continue to rise and could hit an average of N100,000 for even the Lagos/Abuja route.
He said, "We were buying dollars at N360 and it went to N380 but you can't get it for less than N480.
"We are paying VAT at 7.5 per cent. We are paying 15 per cent duty on our spare parts. The boarding passes, we pay 15 per cent duty on it.
"The passenger service charge has increased by FAAN. So, don't look at one component but look at the total reason for the increase.
"Yes, there is an increase in demand but it is caused by the lack of aircraft and this lack of aircraft is caused by unavailability of spare parts which is also caused by dollar scarcity."
Also speaking, the General Secretary, Aviation Roundtable, Mr Olumide Ohunayo, said there was a connection between the rising airfares and the insecurity in the country.
Lagos based travel agent, Mr Ndudim Nwaoma, said, his encounter with several passengers showed that many were desperate to fly because of the high level of insecurity in the country.
The Punch
IMF Outlines Three Reforms Needed to Boost Nigeria's Economic Growth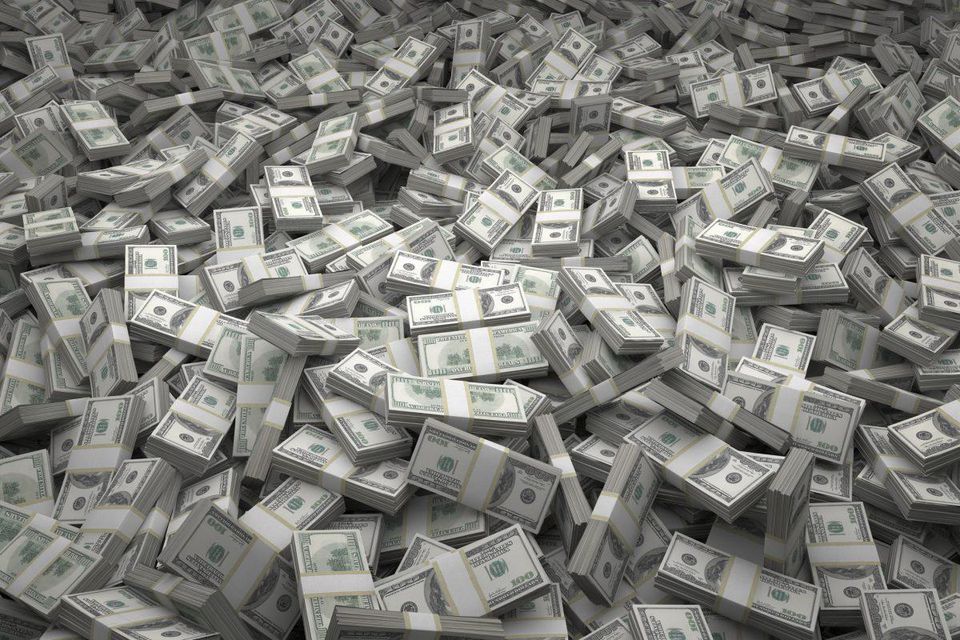 The International Monetary Fund (IMF) has asked the Nigerian government to implement a minimum of three reforms to boost the country's economy.
Abebe Selassie, IMF director of African department, spoke on Thursday at a virtual briefing on economic outlook for Sub-Saharan Africa.
Nigeria exited recession with a 0.11 percent growth in the fourth of 2020.
IMF had projected growth of 2.5 percent for Nigeria in 2021 from 1.5 percent announced in January.
The Washington-based institution also forecast a growth of 3.4 percent for the Sub-Saharan Africa region in 2021, up 0.2 percent from the previous forecast.
Selassie said reforms are needed in the area of fiscal space and energy sector to boost growth in the economy.
"In the case of Nigeria, ensuring that the country enjoys its tremendous potential requires reforms in three areas in our view," he said.
"First and foremost, more fiscal space needs to be created through domestic revenue mobilisation, investments in health, education, and infrastructure which Nigeria expressly needs.
"Second, good reform in the energy sector is going to be paramount. Cost of doing business is very high on account of the inefficiencies of the energy sector, power supply, cost of highly inefficient and hurtful use of generators in the country can hinder power supply. Getting policies to make sure that Nigeria resolves this case once and for all is also paramount.
"Third, macroeconomic policy calibration, involving the foreign exchange market will be really important."
TheCable
FirstBank Hosts Webinar to Sensitise Individuals, Businesses on Staying Protected in Information Age
First Bank of Nigeria Limited, Nigeria's leading financial inclusion services provider has announced a webinar to sensitise individuals and businesses with useful information on being protected in today's digital age. 
The virtual event is scheduled to hold by noon on Friday, 16 April 2021 with "Staying Protected Amidst the Pandemic Chaos" being the topic to be discussed at the event. Registration is ongoing for the event via the link https://firstbanknigeria.zoom.us/webinar/register/WN_PUnqA7enTMG8o0OfOaWxlg 
Today's world, largely referred to as the digital age has been influenced by information technology which has optimised the way we carry out our individual and business activities. 
However, the current age has been marred by illicit activities like identity theft, internet fraud amongst many others which poses a risk to the safety of individuals and businesses. Attending the webinar will have participants knowledgeably equipped with vital information that will ensure they make informed decisions, thereby promoting their safety whilst staying protected against possible risks and malicious attacks.
Tope Aladenusi, Chief Strategy Officer & Cyber Risk Services Leader, Deloitte West Africa; Confidence Staveley, Cyber Security Evangelist/ Founder, Cybersafe Foundation and Harrison Nnaji, Chief Information Security Officer, FirstBank will lead the discussion at the event.
Speaking on the planned Webinar, Dr. Adesola Adeduntan, CEO of FirstBank Group noted that "the world as a global village is associated with not just benefits but also risks of cyberattack and for individuals, businesses and governments to make the best out of the digital and online opportunities, they need to be deliberate in protecting themselves against cybersecurity threats".
He further noted that, "in today's digital age, which the pandemic has accelerated the embrace, cyberattacks are occurring at an alarming rate across the world. As such, no individual, business or government entity with digital and online presence is immune to cyberattacks; and the financial, physical and legal implications of an attack can be significantly upsetting.''
In concluding, he enjoined everyone to participate in the forthcoming webinar as it is a viable opportunity to stay informed whilst being abreast with current trends that are pivotal to promoting safety in today's world that is driven by information technology".
DPR Declares BUA, 31 Other Refinery Licences Invalid
Thirty-two refinery project licences issued to private investors in the country have become invalid in the past three years, according to the Department of Petroleum Resources.
The DPR said on Monday that the number of valid refinery project licences stood at 23 as of March 2021, down from 44 in April 2018.
An analysis of the agency's new list of valid refinery project licences and that of April 2018 showed that 32 licences had become invalid while 11 new licences were granted between May 2018 and March 2021.
As of April 2018, there were 38 proposed modular refineries with capacity ranging from 5,000 barrels per stream day to 30,000bpsd, and six conventional plants with a total capacity of 1.35 million bpsd.
The DPR had said then that 20 of the licences were active, adding that 24 of the licence holders were still sourcing funds, although most of the licences had expired as of April 2018.
The agency's updated list showed that the construction of four modular refineries, with a total capacity of 23,000bpsd, had been completed.
The refineries are Waltersmith Refining & Petrochemical Company Limited in Imo State, OPAC Refineries in Delta, Niger Delta Petroleum Resources (Train 3) in Rivers, and Edo Refinery and Petrochemical Company Limited in Edo.
The biggest refinery project, which is being built by Dangote Oil Refinery Company in Lagos, is more than 80.3 per cent completed, according to the DPR.
The refinery projects whose licences were declared invalid by the agency include BUA Refinery & Petrochemicals (Akwa Ibom); Dee Jones (Cross River); Energia Limited (Delta State); Southfield Petrochemical & Refinery Ltd (Edo); Starex Petroleum Refinery (Onne Oil & Gas Free Trade Zone); RG Shinjin Petrochemicals (Delta); Don Mac (Edo), and Platinum Hydrocarbon Resources (Delta).
Others are Mondonat Nigeria Ltd (Delta); Ikwe-Onna Refinery (Akwa Ibom); Shepha Petroleum & Petrochemicals Company (Delta); JIL-Amber (Port Harcourt Refinery); Gazingstock Petroleum Company (Delta); Petrolex Oil & Gas Limited (Ogun); Eghudu Refinery (Edo); Ibafon Refinery FZE (Calabar FTZ, Cross River); and Kainji Resources (Imo).
Among them are Eko Petrochem & Refining Company (Lagos); Hi Rev Oil (Akwa Ibom); Epic Refinery & Petrochemical Industries (Bayelsa); Masters Energy Oil & Gas (Rivers); Cross Country Oil & Gas (Imo); Grifon Energy (Ondo); Sifax Oil & Gas Company (Lagos); and Capital Oil & Gas Industries (Lagos);
Others are All Grace Energy (Rivers); Green Energy International (Rivers); Fresh Energy Limited (Bayelsa); Chyzob Oil & Gas (Abia); Aiteo Energy Resources Limited (Delta); Associated Worldwide Company (Akwa Ibom); and Amakpe International Refinery (Akwa Ibom).
The Punch