Anambra: IGP Warns IPOB, Says Heavy Security Deployment Not to Intimidate Voters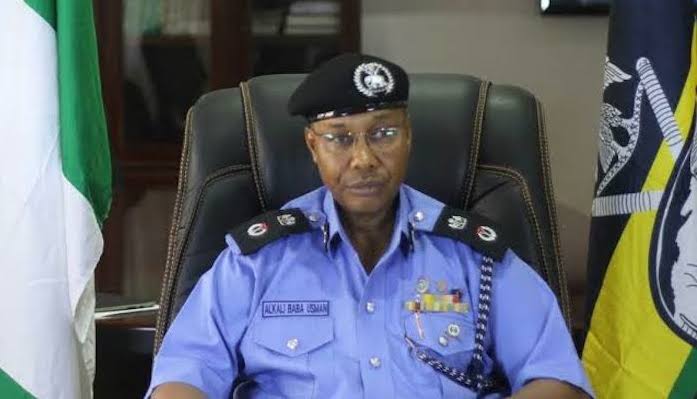 The Inspector General of Police, Mr Usman Baba, has warned non state actors, including the Indigenous Peoples of Biafra, to steer clear of Saturday's election in Anambra State.
Stating that the heavy deployment of security to Anambra State for Saturday's election was not meant to scare voters, he said the police would deal decisively with anybody who would try to foment trouble during the exercise.
Baba who was speaking on Wednesday during stakeholders' meeting said the election security was designed to cover the three senatorial districts of the state, 21 Local Government Areas, 326 wards and 5,720 polling units across the state.
He said, "This massive deployment is not designed to intimidate the law-abiding as being insinuated in some quarters.
"On the contrary, it is to reassure them of adequate protection by deterring misguided political elements as well as non-state actors that might be bent on threatening the election through acts of armed violence or other conducts that violate the provisions of the Electoral Act.
"It is to also serve as a strong warning that the government is determined to bring such subversive characters to justice should they advance their ignoble, undemocratic and unpatriotic intents.
"The overriding objective of our operational action plan is to ensure an environment that is peaceful enough to encourage the law-abiding people of Anambra State to exercise their electoral franchise.
"The message here is clear. For the political actors and electorates that are law abiding, they are fully assured of optimal security.
"However, for the destabilising elements and other deviants who despite all wise counsels are determined to deploy violence and other illegal means to advance their political interests or constitute a clog in the wheel of peaceful atmosphere for the election, they should be prepared for the consequences of their actions as they will be identified, isolated and decisively dealt with irrespective of their status, ideological inclinations or political affiliation."
He said the personnel of the Nigeria Police, as the lead agency in election security management, would be impartial, firm, accountable and professional in the exercise of their statutory duties as provided for in the Electoral Act and other enabling laws.
He said, "All the security personnel to be deployed are under instruction to be guided by the Code of Conduct and Rules of Engagement for Security Personnel on Electoral Duty as developed jointly by INEC and security agencies.
"The document clearly highlights the roles, ethics and standard of operations of all security agents to be deployed on election security duties.
"Accordingly, all security agents are fully conscious of the fact that they are under an obligation to perform their functions within the rule of law and civil dictates and that they could be held accountable for any professional conduct that negates the dictates of the Code of Conduct."
He added, "No one is allowed to wear any cloth, emblem or colour signifying any political party to the polling units. No person is allowed to move around with security details around the polling units.
"Everyone is enjoined to vote and return to their respective houses or remain peacefully within approved perimeters of the polling centres. No one is allowed to move about from one polling unit to another; only INEC accredited election monitors/observers are allowed to move around; only accredited journalists are allowed to cover the election."
He said praise singing, drumming and dancing around the vicinity of polling units were prohibited.
The Punch
Nnamdi Kanu Still Our Leader, Not Replaced – IPOB
The Indigenous People of Biafra has said that it has not replaced the currently detained Nnamdi Kanu as its leader.
The Biafra group asked its followers to ignore the reports making the rounds that IPOB has replaced Kanu, describing it as "fabricated media propaganda".
These were made known in a statement by the group's Media and Publicity Secretary, Emma Powerful, on Tuesday.
According to Powerful, Mazi Chika Edoziem is the head of the IPOB Directorate of State and not IPOB Acting Leader.
The statement read in part, "We, the global movement and family of IPOB under the command and leadership of Mazi Nnamdi Kanu, condemn the useless and fabricated media propaganda and blackmail from some media houses that IPOB has another or acting leader replacing our indefatigable liberator and prophet Mazi Nnamdi Kanu.
"Those peddling this kind of lies are those criminals who zoo gutter media are publishing this to confuse the weak-minded people.
"We want everybody to bear in mind that Mazi Chika Edoziem is the head of IPOB Directorate of State and not IPOB Acting Leader.
"There was never a time that Emma Powerful, the Publicity Secretary of IPOB issued any statement purporting that our Leader had been replaced by Mazi Chika Edoziem as IPOB Acting Leader.
"The said statement was the handiwork of mischievous elements bent on causing confusion in IPOB.
"It is unfortunate that some mischievous elements twisted an unambiguous statement by IPOB where we clarified that in the meantime that our Leader is in detention, the Head of DOS, Mazi Edoziem, will be providing direction on the day-to-day activities of IPOB. We never said that Edoziem had become the Acting Leader of IPOB.
"For the avoidance of doubts, Mazi Nnamdi Kanu remains the leader of IPOB. The entire IPOB family all over the world is loyal to him. IPOB has no Acting Leader. Chika Edoziem is only the Head of DOS of IPOB not the Leader.
"We, therefore, urge our family members, supporters, friends, and members of the public to ignore the misleading and mischievous media report."
Terrorists Responsible for Owo Church Massacre in Our Custody – General Irabor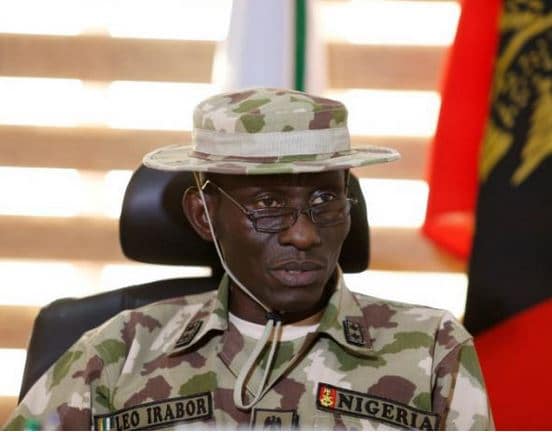 Eric Elezuo
The Chief of Defence Staff, General Lucky Irabor, has said that the military has arrested the terrorists behind the attack on St. Francis Catholic Church, Owo, Ondo State.
General Lucky Irabor according to news monitored on SolaceBase, made the revelation on Tuesday, during a parley with media executives at the Defence Headquarters, Abuja.
Appreciating the collaboration with sister security agencies, which helped in the arrests of the criminals, Irabor recalled that about 40 person's were brutally murdered when heavily armed men invaded their worship centre on June 5, 2022.
My Invitation to Rivers to Commission Projects Demonstration of Politics Without Bitterness – Sanwo-Olu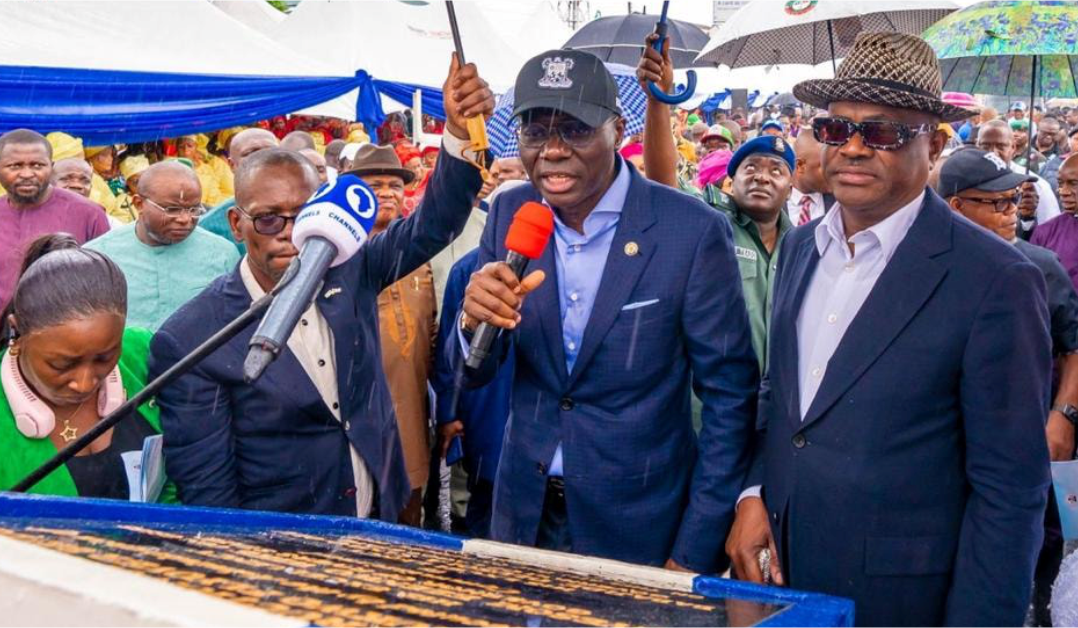 By Eric Elezuo
The Lagos State governor, Mr. Babajide Sanwo-Olu, has said that his invitation by the Rivers State governor, Mr Nyesom Wike, to commission a project in Rivers State, is a clear demonstration of politics without bitterness. This is noting that the Lagos State governor is a member of the All Progressives Congress (APC) while Wike is a member of the Peoples Democratic Party (APC).
On Monday, Sanwo-Olu was a guest of the Rives governor to commission the Orochiri-Worokwu (Waterlines) Flyover delivered by the state government.
In his remarks, Sanwo-Olu commended Governor Wike for his strong commitment to the delivery of physical infrastructure in Rivers State.
"I would like to specially commend my brother, Governor Wike, for his strong commitment to the delivery of physical infrastructure in Rivers State.
"A commitment that has been recognized by all and sundry, and which has earned him the appellation of "Mr. Projects" within and outside Rivers State," he said.
Sanwo-Olu said though himself and governor Wike belong to different political persuasions, the invitation extended to him sends a very strong message that politicians and political leaders, can come together across political and ideological divides, for the good of the people.
"There is also a strong message being made today about expanding our capacity to play politics without bitterness. This symbolic gesture by my friend and brother is one that should become standard practice across Nigeria.
"There is also a lot that we can learn from one another, and experience that we can translate from one part of the country to the other," Sanwo-Olu stated.
It will recalled that Wike is in the habit of inviting notable politicians across parties as guests of honour during the unveiling of any of his projects. The likes of governor of Ekiti State, who is also an APC member and Sports Minister, Mr. Sunday Dare were once invited to commission projects in the state.
Governor Wike had explained that the invitation of the Lagos State governor was not the first time persons of other political parties were invited to inaugurate projects in Rivers State, pointing to the overall benefits such invitations have on governance because it served as peer review for them.