BBBNaija: Wathoni Reveals How She Got Pregnant As 23 Year-Old Virgin
Big Brother Naija 2020 Housemates Florence Anyansi popularly known as Wathoni has opened up in a chat how she got pregnant as a Virgin at age 23.
The beautiful young mother was a guest on Lolo CY show where she shared her story.
She revealed how it all happened.
She had an intense make out with her boyfriend at 23 while she was still a virgin. There was no penetrative sex as the guy only rubbed his manhood on her vag!na and he released.
So she missed her period but didn't take it serious as she knew that she was still a virgin and there was no how a virgin could get pregnant.
But she finally found out that she was pregnant after 5 months.
According to the housemate, she had to be operated on during delivery as she still can't figure out how she got pregnant without having sex.
The phenomenon called "Virgin Pregnancy" has been studied by researchers and in a survey of 7,870 pregnant women, they discovered that 0.8 percent of the women (45 total) reported becoming pregnant without having sex.
You're Dumb If You Shame Those Who Do Honest Hard Work – Simi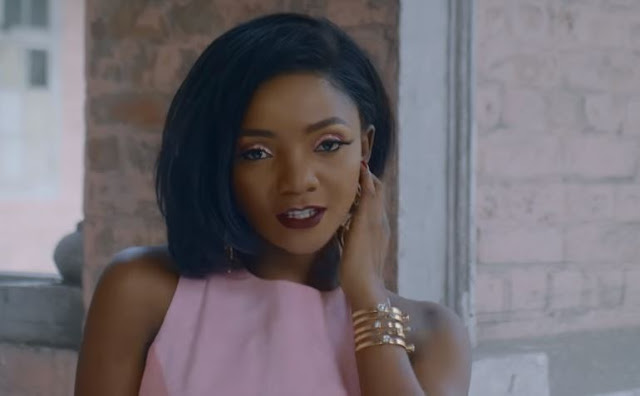 Singer-songwriter, Simisola Ogunleye, alias Simi has come for those who see nothing wrong in shaming poor people who work hard to make a living.
The mother of one took to her Twitter page on Thursday to share that people who shame others who work hard for their money are actually broke but would rather ignore that just to mock hardworking people.
According to the award-winning Afro-pop star, people who do that are very dumb.
''If you shame people for doing honest, hard work to eat, talmbout "they are peasants", you dumb. Meanwhile you broke. Broke and proud and loud af in ur dirty briefs", she tweeted.
Actress Appears in Public in Transparent Dress, Lambast Fan
Nollywood actress, Uche Ogbodo has found time to reply to a troll who criticized her for wearing a see-through outfit.
The movie star had shared a photo of herself in a lovely animal print see-through gown on her Instagram page.
A troll who saw the picture and felt like dropping a piece of unsolicited advice in her comments section told the actress to stop wearing such clothes because she has passed the stage of posting such photos.
''Must you… u don pass this kind pix na"
The actress then simply replied that the follower is not okay.
"u are not ok'', she wrote.
'My Sugar Mummy Only Calls Me When She Wants Sex'
Nigerian Singer, Joeboy has opened up on his relationship status and revealed that he has a sugar mama.
While a lot of artists avoid answering questions on their relationship life, Joeboy however, wasn't shy about sharing details about it.
In a recent interview on BeatFM, the singer revealed that he is Single but not searching as he has a lot of female friends.
He also revealed that he has a sugar mommy and she inspired the "Sugar mama" off his recent album, "Somewhere Between Beauty and Magic".
When asked about the sugar mommy's identity, he refused to mention her name. He also said their relationship was Okay.