Edo Decides: Obaseki Leads Ize-Iyamu By Wide Margin As Results Trickle In
Governor Godwin Obaseki of the Peoples Democratic Party has recorded more votes from the results of the 10 Local Governments declared so far by the Independent National Electoral Commission.
From the results declared so far, Obaseki is leading his All Progressive Congress rival, Pastor Osagie Ize-Iyamu, by a wide margin.
SEE DECLARED RESULTS
1) Igwueme LGA
PDP 7,870
APC 5,199
Total 13170
Total votes cast 13,382
Election materials snatched in Ward 8, Unit 2
2) Esan North-East
APC 6,556
PDP 13579
Valid votes 20,369
Total votes cast 20,730
3) Esan Central
APC 6,719
PDP 10,794
4) Ipobo Okha
APC 18,218
PDP 41,030
5) Owombe
APC 5,972
PDP 10,022
6) Egor LGA
APC 10,202
PDP 27,621
7) Owan East
APC 19,295
PDP 14,762
8) Owan West
APC 11,193
PDP 11,485
9) Esan South-East
APC 9,237
PDP 10,565
10) Ovia North East
APC 9,907
PDP 16,987
The Punch
Buhari's Failure: If I Die Now, God Will Question Me for Abusing Jonathan – Ex-Minister, Dalung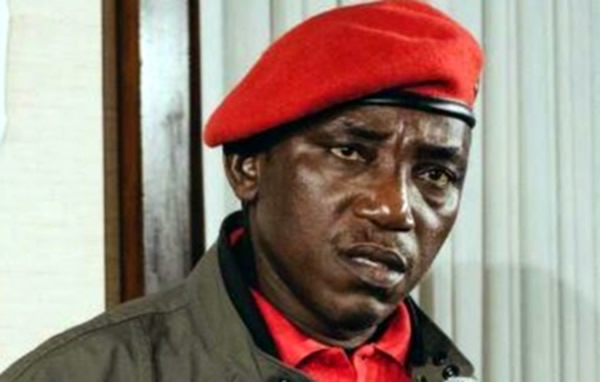 Solomon Dalung, the immediate past minister of sports, says the All Progressives (APC) has failed Nigerians.
Speaking in an interview with the Hausa section of the British Broadcasting Corporation (BBC), Dalung said the government has not fulfilled its promises to Nigerians.
He said despite being a member of the APC, it is his responsibility to speak out if things are not right.
Lamenting the high rate of insecurity in the north, the former minister said the situation is such that people fast and pray for days before embarking on a journey.
According to him, farmers had to pay gunmen before going to the farm, nobody had ever experienced this kind of situation.
"In the north, if you are a Muslim and you want to travel, you must pray, fast for days before embarking on the journey. If you are Christian and you want to travel, you must fast and pray for days before you travel," she said.
"Even if the journey is successful, you will still go to the hospital because of high blood pressure arising from fear during the journey. We have never experienced this kind of situation. Imagine in the north, before you go to your farm, you will have to pay gunmen to allow you farm. If you want to harvest your farm produced, you will still have to pay gunmen before they allow you to harvest.
"So how can there be farming in the North? We have never experienced this kind of situation. It is our APC government, but this government has not address the needs of Nigerians. It is our government, but if we are not doing the correct thing, it is our responsibility to speak out because we spoke against some people in the past and we need to speak to ourselves too."
He said the failure of the APC government is so glaring that "everybody knows".
Dalung said he was not afraid to speak out, insisting that even if he is the president he will still speak with if things are not going well.
"You know me and everybody in Nigeria knows me. Whether I am still a minister, even if I am the president, whatever I see that is not right, I must speak out, not because of myself, but in the interest of the generality of the people," he said.
"If for example, Solomon Dalung collapses and die today, without speaking out against what is happening today, don't you think God will question me for abusing Jonathan and for not speaking out on our failure? That is what I am afraid of, not anybody.
"Our party, the APC is like a dying party because, as I am talking to you right now, they have dissolved the party completely, it has no members, even the President is not a member.
"The caretaker committees are the members of the party, the party has no members because membership of everybody has been dissolved, so right now we are not members of APC until they bring membership cards for us to join the party, like army recruitment. So right now even the President is not a member of the APC until he appears before this committee."
TheCable
Miyetti Allah Dares Akeredolu, Says 'No One Can Send Us Out of Ondo Forests'
Bello Bodejo, the national president of Miyetti Allah Kautal Hore, says nobody can chase herdsmen away from the forest reserves in Ondo state.
On Monday, Rotimi Akeredolu, governor of Ondo, ordered herders to vacate the forest reserves over rising insecurity in the state.
Akeredolu had said "bad elements" have turned the forest reserves into hideouts for keeping victims of kidnapping, negotiating ransom and carrying out other criminal activities.
The governor's directive sparked mixed reactions, with Garba Shehu, presidential spokesman, saying Akeredolu cannot unilaterally oust thousands of herders "who have lived all their lives in the state".
The Northern Elders Forum also asked the herders in the state to disregard Akeredolu's order.
In an interview with The Sun Newspaper, Bodejo said the herders will not obey Akeredolu's directive because he has no right to issue such orders, as the Fulanis have been in the area for over 250 years.
He said the herders do not need anybody's permission to use a forest for grazing so far as it provides the nutrients needed by their cattle.
"The Ondo state governor, Rotimi Akeredolu, doesn't have any right to give such ultimatum to our people. People, including Fulani, voted for him to be the governor; so he should be the governor of everybody in the state," he said.
"Fulani have been in the forests he is talking about even before he was born; they have been there for over 250 years. After staying there for a long time and their cow dung turns the place fertile, people would begin to come there to farm and to settle and from then, they begin to make claims that our cattle were destroying their farms.
"We are suing the governor and seeking injunction restraining him and others from carrying out his threat. But even at that, nobody, no power can send the herdsmen out of Ondo state.
"No herdsman will obey the governor. The herdsmen will not step an inch out of Ondo forests; they are going nowhere. We won't obey the governor; it is only the constitution of Nigeria that we obey.
"All the lands in this country belong to the Fulani, but we don't have any business to do with land if it doesn't have areas for grazing. If the land doesn't have cow food, we won't have any business with it.
"What we consider are the areas that have cow food. If the place is good for grazing, we don't need anybody's permission to go there.
"Fulani can settle in any bush or forest they want the moment they have cows. Any person who thinks he owns any forest should be taken to psychiatric hospital. Nobody owns any forest; forests are for Nigerians."
Bodejo said the governor just needed an excuse to drive out the Fulanis from the state since the criminals are not from the ethnic group.
He alleged that Akeredolu's "ulterior motive" could be for his 2023 political ambition.
"People are using propaganda to spoil Fulani name, and desperate politicians are in the forefront," he said.
"The Ondo state governor has a secret agenda for asking our people to leave his state, not the reasons he stated. It is possible that Akeredolu is fighting a political battle. It may be 2023 election, and that is why he is playing up this Fulani herdsmen issue."
TheCable
Zamfara Gov Accuses Traditional Rulers of Sabotaging Peace Efforts
The Governor of Zamfara State, Bello Matawalle, has accused some unnamed traditional rulers of sabotaging his government's peace efforts in the state.
The governor, at a meeting with the heads of security agencies in the state on Thursday, said the traditional rulers were not playing their expected roles in the fight against banditry.
He said this has led to the recent deterioration of insecurity in the state.
The meeting was also attended by religious clerics, traditional rulers and journalists at the Government House in Gusau.
Mr Matawalle said some traditional rulers were aiding the illegal activities of outlawed vigilante groups in their domains, which he said was provoking reprisal attacks by bandits.
The governor also condemned a statement by the chairman of the state's traditional rulers' council, the Emir of Anka, Attahiru Ahmad, in which he challenged the state government to allow citizens to bear arms for self defence, since the government had failed in protecting the citizens.
The governor said "it is discouraging to have a respected personality like the state chairman Council of Chiefs to grant an interview with journalists to challenge the efforts of the government and security operatives."
Mr Matawalle said security is a collective responsibility and not that of the government alone.
He said if the residents and traditional leaders are not interested in his administration's dialogue with the bandits, he would withdraw from it.
PremiumTimes