FG Insists Evacuees Pay for Quarantine, Isolation, Feeding, Others Before Airlifting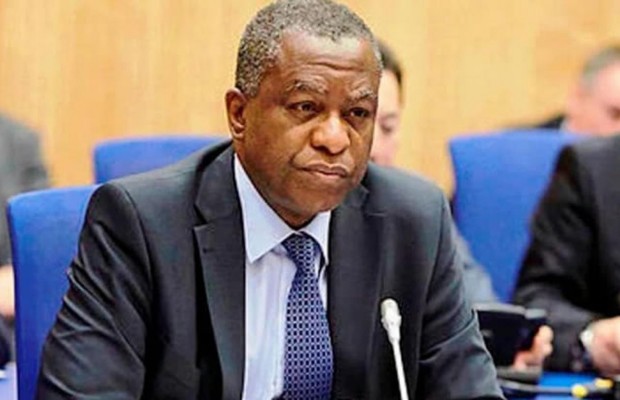 The Federal Government has directed the Nigerian Mission in Thailand not to evacuate any stranded individual who failed to settle his accommodation and feeding charges ahead of repatriation.
This was contained in a letter to the evacuees by the Head of Chancery, Nigerian Mission in Thailand, Nicholas Uhomoibhi, dated May 14, and titled NEED TO PAY FOR QUARANTINE, ISOLATION, ACCOMMODATION CENTRE OR HOTELS BEFORE DEPARTURE AND ARRIVAL IN NIGERIA
It read, "Dear prospective evacuees, I am directed to bring to your attention that due to measures that are beyond the control of the COVID-19 local organising team in Nigeria, all evacuees going to Nigeria henceforth are to now pay quarantine isolation in hotel or accommodation centre before departure and arrival in Nigeria.
"In this regard, all prospective evacuees are to note the negotiated rate: Accommodation, N15,000 for 16 days (#240,000); feeding, N3,600 for 16 days (#57,000). Total, N297,000."
"Kindly note that the rates were negotiated in Nigeria and the embassy has been directed not to airlift any evacuees who fail to pay the fees."
New IGP Retains Mba, Owohunwa As FPRO, PSO, Appoints Inuwa As Force Secretary
The Inspector General of Police, Ag. IGP Usman Alkali Baba, NPM, psc (+), fdc, has approved the posting of AIG Hafiz Inuwa, mni as the Force Secretary and member of the Force Management Team. The IGP also approved the re-appointment of CP Frank Mba and Ag. CP Idowu Owohunwa as the Force Public Relations Officer (FPRO) and Principal Staff Officer (PSO) to the IGP respectively.
The new Force Secretary, AIG Hafiz Inuwa, mni takes over from AIG Mustapha Dandaura who has been redeployed to Zone-7 Police Headquarters, Abuja. AIG Hafiz Inuwa holds a Masters degree in Public Policy and Administration (MPPA). Prior to his appointment as the Force Secretary, he was the Assistant Inspector General of Police in charge of Zone-13 Ukpo -Dunukofia in Awka, Anambra State, covering Anambra and Enugu State Police Commands. He also previously served as the Commissioner of Police in charge of Delta and Cross River States, amongst other strategic positions. He is a member of the prestigious National Institute of Policy and Strategic Studies (NIPPS), Kuru, Jos.
CP Frank Mba, a lawyer and a member of the Nigerian Institute of Public Relations (NIPR), is also an alumnus of the University of Dundee, Scotland – United Kingdom, where he earned a Master's Degree in Law. An IVLP scholar, he holds a Diploma in Police Strategic Management from the University of Virginia, USA and a graduate of the prestigious FBI National Academy (FBINA) in Quantico, Virginia, USA. He also holds a Certificate in National and International Security from Harvard University, USA. A veteran Public Relations (PR) practitioner, he is being re-appointed as the Force Public Relations Officer (FPRO) and the Image-maker for the Nigeria Police Force for the third time.
Ag. CP Idowu Owohunwa, the newly re-appointed Principal Staff Officer to the Inspector General of Police (PSO-IGP), holds a Bachelor's degree in International Studies from Ahmadu Bello University, Zaria, and a Master's Degree in Criminal Justice Studies and Policing from the University of Leeds, United Kingdom. A Chevening Scholar, Ag. CP Owohunwa also holds a Diploma in Police Strategic Management at the University of Virginia, USA and a graduate of the globally recognized FBI National Academy in Quantico, Virginia, USA. Ag. CP Owohunwa was the PSO-IGP between 2015 and 2016, and to the immediate past Inspector General of Police. This re-appointment marks the third time he is holding the position as the Principal Staff Officer to the Inspector-General of Police.
In a similar vein, the IGP has ordered the posting of the following officers; CSP Idris Abdullahi Abubakar as the PSO II to the IGP, SP Isah Abdulhamid as PA-IGP, SP Nura Kabir Hanga as Secretary – IGP, amongst other personal aides.
The Senior Police Officers are expected to bring their professional and intellectual exposure to bear in assisting the IGP and his Management Team in developing/implementing strategic policing policies and plans, all directed at stabilizing internal security, modernizing police operations and restoring police primacy in the protection of lives and property of citizens.
The appointments/postings of the Senior Officers and personal aides take immediate effect.
Queen Elizabeth II's Husband, Prince Philip Has Died
Prince Philip, Queen Elizabeth II's husband and the longest-serving consort of any British monarch, has died at age 99.
A statement posted on the royal family's website Friday morning said: "It is with deep sorrow that Her Majesty The Queen announces the death of her beloved husband, His Royal Highness The Prince Philip, Duke of Edinburgh.
"His Royal Highness passed away peacefully this morning at Windsor Castle. Further announcements will made in due course. The Royal Family join with people around the world in mourning his loss."
Philip spent 65 years supporting the queen, retiring from his public role in 2017 and staying largely out of the view since. In his active years, he helped set a new course for the monarchy under a young queen, championing Britain itself, as well as environmental causes, science and technology.
Philip's relationship with the young Princess Elizabeth began as a story of young love.
"We behave as though we had belonged to each other for years," Elizabeth wrote in a letter to her parents shortly after they married.
Over the years, the queen acknowledged Philip's deep influence on her, calling him her "strength and stay" in a speech on their 50th wedding anniversary in 1997.
"I, and his whole family, and this and many other countries, owe him a debt greater than he would ever claim or we shall ever know," she said at the time.
The intensely private prince will likely be remembered for his early efforts to help modernize the royal family's image during a time of great change for Britain and the world, especially at the outset of Elizabeth's reign in 1952. He also developed a reputation for the occasional brusque comment and crass, if not racist jokes.
"The queen inherited from her father a model of monarchy that was very hands off, old-fashioned and slightly invisible," said Sarah Gristwood, a historian and the author of "Elizabeth: The Queen and the Crown."
"It wasn't equipped to deal with a new media age, and Prince Philip played a huge role in moving it forward then."
Philip helped bring the royals to life on television rather than through radio reports. He was the first member of the royal family to do a televised interview and he presented a show on a royal tour of the Commonwealth. He is also said to have had a hand in televising the queen's coronation in 1953 and in organizing a groundbreaking 1969 television documentary about the family.
Courtesy: Nbcnews
The Efik Queen is Right About Post-COVID Democracy – Here's Why
Joel Popoola
As the leader of a campaign to modernise democracy in Nigerian, I might be expected not to agree too much with one of our nation's countless local monarchs – institutions many Nigerians believe to be an archaic and outdated relic of a bygone era.
But a recent interview with the Queen of Efik contained some interesting thoughts about how our democratic processes should adapt to the post-Covid world which really struck a chord with me.
In an interview with the BBC, the Queen argues that democratic bodies should continue to hold meetings remotely – even after the end of social distancing and restrictions on movement necessitated by the coronavirus crisis.
The Queen combines her role with a day job in Lagos, returning to Calabar for council meetings which have always required members to be physically present.
COVID-19 has made this requirement impossible, and meetings have been convened online for much of the past year. The queen argues that council members should be able attend meetings remotely even after the end of the current crisis.
One of the few positives of the past twelve months has been the rapid uptake of digital technology from people who used to say they "didn't do computers". This can be very positive for our democracy, and here are five reasons why I believe the Queen is right.
1. Remote meetings can make political bodies look more like Nigeria
Our political class is overwhelmingly made up of men over fifty, which can make it seem out of touch and irrelevant to the huge swathes of our population who are not. And I say that as a man over fifty!
A significant reason for this is that working age Nigerians and those with caring commitments – the majority of whom are women – are unable to take on the additional commitments of political office. Not requiring them to travel, take time off from work or make alternative childcare commitments every time they need to attend a meeting, when they could just as easily attend from home or work, is a simple step we can take to bring about a more representative political class.
2.Remote meetings mean that politics will not just be done, but be seen to have been done.
Many Nigerians do not see that the majority of their local leaders are motivated by public service and a love of their communities, because they do not see them at all. Making more public meetings digital makes is much easier for members of the public to attend them using their mobile phones – or at a time that suits them if these meetings are recorded and streamed.
3. Remote meetings improve transparency
Likewise, there can be no claims of shady backroom deals and stitch-ups if a recording of the political process is recorded for posterity and made available permanently. Remote meeting technology makes this process incredibly simple.
4. Remote meetings are good for recognition
Like it or not, may Nigerians simply have no idea who their local leaders are. Remote meetings make it a lot easier for electors to identify their elected representatives, and to see them in action.
5. Remote meetings enhance accountability
Many local councils have a public question time, allowing local people to put their questions directly to decision makers. But the need to take time off from work and other commitments to travel to meetings to take advantage of this system renders is practically useless for many Nigerians. Again, being able to take advantage of this system from their comfort of their home or workplace strengthens accountability.
Another interesting argument made by the Queen of Efik is that traditional kings and queens are simply closer to the people than elected representatives due to their longstanding personal networks.
This is certainly an area local politicians need to work on, and at the digital democracy campaign I lead we have set out to provide them with the technology that enables the rapid development of those networks and relationships.
We created a free smartphone app called Rate Your Leader to allow elected officials to interact directly with confirmed voters in the divisions they serve.
Rate Your Leader  (https://play.google.com/store/apps/details?id=com.rateyourleader.voter2 )"  allows politicians and people can engage person-to-person, understanding each other's needs and positions, communicating as peers, and collaborating as equals to make their communities better. Our abuse-proof technology ensures that conversations are always courteous and civil.
And Rate Your Leader even lets voters rate their politicians for their transparency and accessibility.
As the Queen points out, Nigerians are "very happy when people send them money online or by phone" – so why don't we use that same technology to revitalise our democracy?
Joel Popoola is a Nigerian tech entrepreneur, digital democracy campaigner and creator of the Rate Your Leader app. Follow Joel on Twitter @JOPopoola