FirstBank Offers Support To SMEs in Education Sector Through the Pandemic
By Chinyere Nwokeoma, NAN
First Bank of Nigeria Limited has offered to give financial support to Small and Medium Enterprises (SMEs) in Education Sector to cushion the effects of the COVID -19 pandemic. Mr. Bankole Adediran, Head, Transaction Banking Products, FirstBank, made this known at the Bank's SMEConnect webinar with theme: "Managing Your School through the Pandemic: Engagement and Retention Strategies".
Adediran said that the Bank was ready to partner with SMEs in the education sector through the period of the novel coronavirus pandemic to sustain their businesses.
"FirstBank, as an institution, is very passionate about education, and will continue to support the sector," he said.
He said that the Bank would continue to reinforce its leading role at enabling the growth of the educational sector in the country.
Adediran said that the Bank had an array of financial products that could be accessed by SMEs in the educational sector in the period of COVID -19.
He said SMEs in the sector could key into FirstEdu Loan targeted at private nursery, primary and secondary schools to assist the schools in achieving their desired growth in medium and long terms.
According to him, the product provides funding advancement of up to N20 million for schools with a minimum of 100 students with school fees collection domiciled at FirstBank.
Adediran said that, with the product, school owners/proprietors could stay ahead to make learning easy and conducive for students.
He said the Bank had launched various interventions and initiatives to support the sector to navigate through challenges occasioned by COVID -19.
He noted that FirstBank recently launched an e-learning initiative aimed at reaching out to one million students across the country to ensure they would be academically engaged while at home.
Adediran also said that the Bank supported 10 universities and three secondary schools across the country with major infrastructure projects.
He added that the Bank donated 20,000 e-learning devices to the Lagos State Government to promote online learning for students in the public schools.
Adediran urged schools must learn from the COVID -19 pandemic by embracing automation to plug leakages in the sector.
Mrs. Folasade Adefisayo, Commissioner for Education, Lagos State, who was a panelist at the webinar, commended the Bank for donating 20,000 devices with six months data, to the state for e-learning.
Adefisayo said the state reached out to many companies for support at the wake of the pandemic and that FirstBank came to its aid.
She disclosed that all the schools were not prepared for the situation, noting that most children in public schools did not have device and data for online learning.
"This pandemic has been a terrible thing, and one lesson from it is that we have not invested enough in solutions we can deplore at a time like this," Adefisayo said.
She said that the pandemic had forced Nigerians to be more creative and innovative, adding that schooling would no longer be the same again.
Adefisayo called on teachers to change their teaching and learning strategies, saying that COVID -19 had changed learning.
Also, Dr. Yomi Otubela, President, National Association of Proprietors of Private Schools (NAPPS), said the association had responded greatly by interfacing between government and its agencies since the beginning of the pandemic.
Otubela said the Central Bank of Nigeria was working out modalities for palliatives for schools and teachers who had not been receiving salaries since the pandemic started.
He noted that there had been an increase in rape, kidnapping and robbery as a result of COVID -19.
Mr. Wale Abioye, Team Lead, Customer Practice in Management Consulting (KPMG), said the pandemic had impacted negatively on many sectors of the economy, especially education.
Abioye highlighted some of the negative impacts of the pandemic to include financial/economic, structural, social and policy challenges.
He said many SMEs in the educational sector could be out of business due to the pandemic, thereby increasing unemployment rate.
Mr. Babatunde Vaughan, Education Lead, Modern Classroom, Microsoft Nigeria, said the company had introduced a lot of products to make online learning easy and interesting.
"COVID -19 is a very unique period for everyone, change has come and we will continue to experience change.
"We must be more proactive than reactive," Vaughan urged.
IMF Outlines Three Reforms Needed to Boost Nigeria's Economic Growth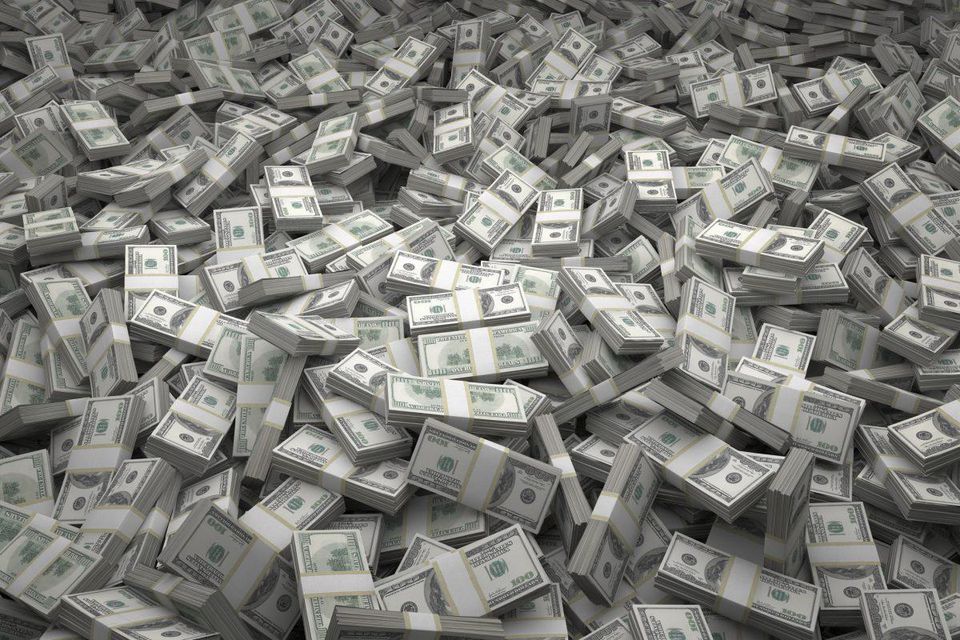 The International Monetary Fund (IMF) has asked the Nigerian government to implement a minimum of three reforms to boost the country's economy.
Abebe Selassie, IMF director of African department, spoke on Thursday at a virtual briefing on economic outlook for Sub-Saharan Africa.
Nigeria exited recession with a 0.11 percent growth in the fourth of 2020.
IMF had projected growth of 2.5 percent for Nigeria in 2021 from 1.5 percent announced in January.
The Washington-based institution also forecast a growth of 3.4 percent for the Sub-Saharan Africa region in 2021, up 0.2 percent from the previous forecast.
Selassie said reforms are needed in the area of fiscal space and energy sector to boost growth in the economy.
"In the case of Nigeria, ensuring that the country enjoys its tremendous potential requires reforms in three areas in our view," he said.
"First and foremost, more fiscal space needs to be created through domestic revenue mobilisation, investments in health, education, and infrastructure which Nigeria expressly needs.
"Second, good reform in the energy sector is going to be paramount. Cost of doing business is very high on account of the inefficiencies of the energy sector, power supply, cost of highly inefficient and hurtful use of generators in the country can hinder power supply. Getting policies to make sure that Nigeria resolves this case once and for all is also paramount.
"Third, macroeconomic policy calibration, involving the foreign exchange market will be really important."
TheCable
FirstBank Hosts Webinar to Sensitise Individuals, Businesses on Staying Protected in Information Age
First Bank of Nigeria Limited, Nigeria's leading financial inclusion services provider has announced a webinar to sensitise individuals and businesses with useful information on being protected in today's digital age. 
The virtual event is scheduled to hold by noon on Friday, 16 April 2021 with "Staying Protected Amidst the Pandemic Chaos" being the topic to be discussed at the event. Registration is ongoing for the event via the link https://firstbanknigeria.zoom.us/webinar/register/WN_PUnqA7enTMG8o0OfOaWxlg 
Today's world, largely referred to as the digital age has been influenced by information technology which has optimised the way we carry out our individual and business activities. 
However, the current age has been marred by illicit activities like identity theft, internet fraud amongst many others which poses a risk to the safety of individuals and businesses. Attending the webinar will have participants knowledgeably equipped with vital information that will ensure they make informed decisions, thereby promoting their safety whilst staying protected against possible risks and malicious attacks.
Tope Aladenusi, Chief Strategy Officer & Cyber Risk Services Leader, Deloitte West Africa; Confidence Staveley, Cyber Security Evangelist/ Founder, Cybersafe Foundation and Harrison Nnaji, Chief Information Security Officer, FirstBank will lead the discussion at the event.
Speaking on the planned Webinar, Dr. Adesola Adeduntan, CEO of FirstBank Group noted that "the world as a global village is associated with not just benefits but also risks of cyberattack and for individuals, businesses and governments to make the best out of the digital and online opportunities, they need to be deliberate in protecting themselves against cybersecurity threats".
He further noted that, "in today's digital age, which the pandemic has accelerated the embrace, cyberattacks are occurring at an alarming rate across the world. As such, no individual, business or government entity with digital and online presence is immune to cyberattacks; and the financial, physical and legal implications of an attack can be significantly upsetting.''
In concluding, he enjoined everyone to participate in the forthcoming webinar as it is a viable opportunity to stay informed whilst being abreast with current trends that are pivotal to promoting safety in today's world that is driven by information technology".
DPR Declares BUA, 31 Other Refinery Licences Invalid
Thirty-two refinery project licences issued to private investors in the country have become invalid in the past three years, according to the Department of Petroleum Resources.
The DPR said on Monday that the number of valid refinery project licences stood at 23 as of March 2021, down from 44 in April 2018.
An analysis of the agency's new list of valid refinery project licences and that of April 2018 showed that 32 licences had become invalid while 11 new licences were granted between May 2018 and March 2021.
As of April 2018, there were 38 proposed modular refineries with capacity ranging from 5,000 barrels per stream day to 30,000bpsd, and six conventional plants with a total capacity of 1.35 million bpsd.
The DPR had said then that 20 of the licences were active, adding that 24 of the licence holders were still sourcing funds, although most of the licences had expired as of April 2018.
The agency's updated list showed that the construction of four modular refineries, with a total capacity of 23,000bpsd, had been completed.
The refineries are Waltersmith Refining & Petrochemical Company Limited in Imo State, OPAC Refineries in Delta, Niger Delta Petroleum Resources (Train 3) in Rivers, and Edo Refinery and Petrochemical Company Limited in Edo.
The biggest refinery project, which is being built by Dangote Oil Refinery Company in Lagos, is more than 80.3 per cent completed, according to the DPR.
The refinery projects whose licences were declared invalid by the agency include BUA Refinery & Petrochemicals (Akwa Ibom); Dee Jones (Cross River); Energia Limited (Delta State); Southfield Petrochemical & Refinery Ltd (Edo); Starex Petroleum Refinery (Onne Oil & Gas Free Trade Zone); RG Shinjin Petrochemicals (Delta); Don Mac (Edo), and Platinum Hydrocarbon Resources (Delta).
Others are Mondonat Nigeria Ltd (Delta); Ikwe-Onna Refinery (Akwa Ibom); Shepha Petroleum & Petrochemicals Company (Delta); JIL-Amber (Port Harcourt Refinery); Gazingstock Petroleum Company (Delta); Petrolex Oil & Gas Limited (Ogun); Eghudu Refinery (Edo); Ibafon Refinery FZE (Calabar FTZ, Cross River); and Kainji Resources (Imo).
Among them are Eko Petrochem & Refining Company (Lagos); Hi Rev Oil (Akwa Ibom); Epic Refinery & Petrochemical Industries (Bayelsa); Masters Energy Oil & Gas (Rivers); Cross Country Oil & Gas (Imo); Grifon Energy (Ondo); Sifax Oil & Gas Company (Lagos); and Capital Oil & Gas Industries (Lagos);
Others are All Grace Energy (Rivers); Green Energy International (Rivers); Fresh Energy Limited (Bayelsa); Chyzob Oil & Gas (Abia); Aiteo Energy Resources Limited (Delta); Associated Worldwide Company (Akwa Ibom); and Amakpe International Refinery (Akwa Ibom).
The Punch