FirstBank Presents Devices to Lagos Govt to Enhance E-learning for Students
First Bank of Nigeria Limited, Nigeria's leading financial inclusion services provider on Thursday, 11 June 2020, presented 20,000 units of e-learning devices to the Lagos State government at the State House in Marina, Lagos. The devices are planned for distribution to school children.
With the gesture, the Lagos State governor, Babajide Sanwo-Olu said the State had found a "real development partner" in FirstBank, noting that the intervention came at a time the Government was massively deploying technology to transform the conventional mode of teaching and learning.
The presentation of these devices which is also in partnership with Robert & John (an edu-tech company that owns Roducate) is part of activities implemented to close the gap caused by the disruption in children education's due to schools' closure, following the COVID-19 pandemic. So far the Bank has enabled over 10,000 free sign-ups to the Roducate e-learning platform with the goal to empower one million students.
"When we were developing our vision to change the face of education in Lagos, we knew from the outset that we could not achieve much progress in improving the quality of learning without using technology as a strong enabler. So, it is not out of place that we are witnessing more infusion of technology in learning and this intervention by FirstBank could not have come at a better time," said Babajide Sanwo-Olu, the Governor of Lagos State.
"It feels great when you have people and organisations share in your vision and working with you to realise it. I'm glad to say that we have found a real development partner in FirstBank, which has supported us to actualise the vision we have signed to achieve. Many years back, nobody foresaw Coronavirus (COVID-19) would come and disrupt our ways of life. These devices will be useful to our pupils in the current circumstances we have found ourselves."
"FirstBank and all technical partners that worked on this project have written their names in the heart of students that will be using the device to learn. They will be forever grateful for passing the future to them."
The e-learning device is configured in line with the government's accredited curriculum for primary, secondary and tertiary schools across various fields of academic endeavours, such as science, commercial and arts. It is built to promote cost-effective learning as there is minimal need for internet connectivity, whilst learning on the device is on-going.
Speaking on the presentation, Dr. Adesola Adeduntan, Chief Executive Officer, First Bank of Nigeria Limited said "the e-learning initiative aligns with our Corporate Responsibility and Sustainability initiatives and falls under one of our key strategic pillars, Education."
"We are excited to promote education and have consistently demonstrated this in our support of 10 universities and 3 secondary schools on infrastructure projects; our support of 10 universities with professorial Chairs and provision of financial literacy, entrepreneurial and career counselling to over 80,000 students in over 80 secondary schools in the country", he added.
The Bank has also collaborated with IBM and Curious Learning to ensure the e-learning initiative swiftly moves across the country to school children and individuals with the need to promote the pursuit of knowledge, irrespective of age.
The partnership with IBM, offers the Digital-Nation Africa program, an online youth-focused learning programme that enables innovation and skills development on emerging technologies through focus areas such as Artificial Intelligence, Coding, Cloud, Internet of Things, Blockchain, Data Science and Analytics, and Cybersecurity whilst Curious Learning offers academic-based contents for students aged 3-8, using fun, self-guided learning apps to help them with their cognitive skills at a fundamental level.
IMF Outlines Three Reforms Needed to Boost Nigeria's Economic Growth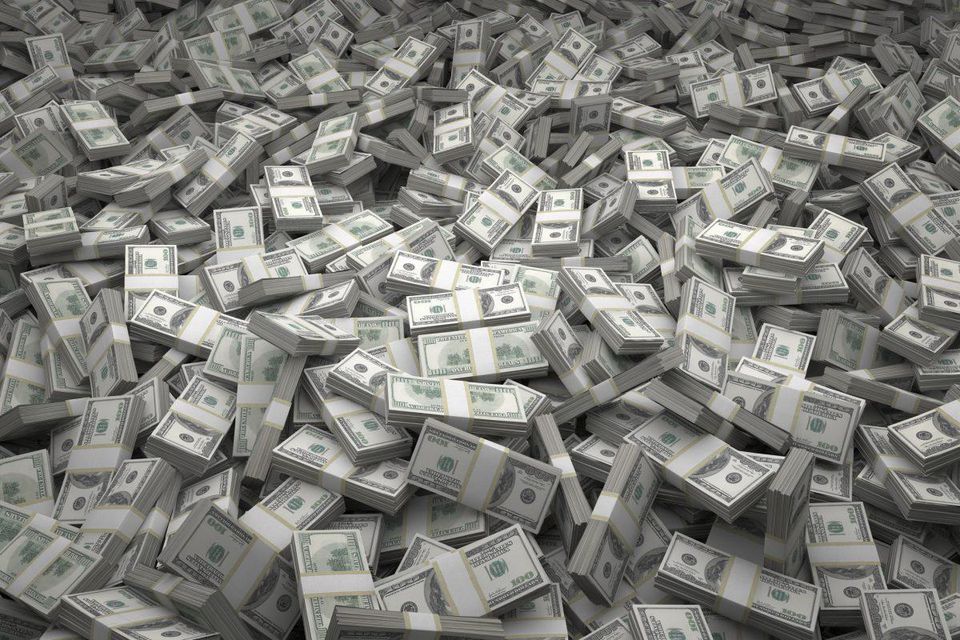 The International Monetary Fund (IMF) has asked the Nigerian government to implement a minimum of three reforms to boost the country's economy.
Abebe Selassie, IMF director of African department, spoke on Thursday at a virtual briefing on economic outlook for Sub-Saharan Africa.
Nigeria exited recession with a 0.11 percent growth in the fourth of 2020.
IMF had projected growth of 2.5 percent for Nigeria in 2021 from 1.5 percent announced in January.
The Washington-based institution also forecast a growth of 3.4 percent for the Sub-Saharan Africa region in 2021, up 0.2 percent from the previous forecast.
Selassie said reforms are needed in the area of fiscal space and energy sector to boost growth in the economy.
"In the case of Nigeria, ensuring that the country enjoys its tremendous potential requires reforms in three areas in our view," he said.
"First and foremost, more fiscal space needs to be created through domestic revenue mobilisation, investments in health, education, and infrastructure which Nigeria expressly needs.
"Second, good reform in the energy sector is going to be paramount. Cost of doing business is very high on account of the inefficiencies of the energy sector, power supply, cost of highly inefficient and hurtful use of generators in the country can hinder power supply. Getting policies to make sure that Nigeria resolves this case once and for all is also paramount.
"Third, macroeconomic policy calibration, involving the foreign exchange market will be really important."
TheCable
FirstBank Hosts Webinar to Sensitise Individuals, Businesses on Staying Protected in Information Age
First Bank of Nigeria Limited, Nigeria's leading financial inclusion services provider has announced a webinar to sensitise individuals and businesses with useful information on being protected in today's digital age. 
The virtual event is scheduled to hold by noon on Friday, 16 April 2021 with "Staying Protected Amidst the Pandemic Chaos" being the topic to be discussed at the event. Registration is ongoing for the event via the link https://firstbanknigeria.zoom.us/webinar/register/WN_PUnqA7enTMG8o0OfOaWxlg 
Today's world, largely referred to as the digital age has been influenced by information technology which has optimised the way we carry out our individual and business activities. 
However, the current age has been marred by illicit activities like identity theft, internet fraud amongst many others which poses a risk to the safety of individuals and businesses. Attending the webinar will have participants knowledgeably equipped with vital information that will ensure they make informed decisions, thereby promoting their safety whilst staying protected against possible risks and malicious attacks.
Tope Aladenusi, Chief Strategy Officer & Cyber Risk Services Leader, Deloitte West Africa; Confidence Staveley, Cyber Security Evangelist/ Founder, Cybersafe Foundation and Harrison Nnaji, Chief Information Security Officer, FirstBank will lead the discussion at the event.
Speaking on the planned Webinar, Dr. Adesola Adeduntan, CEO of FirstBank Group noted that "the world as a global village is associated with not just benefits but also risks of cyberattack and for individuals, businesses and governments to make the best out of the digital and online opportunities, they need to be deliberate in protecting themselves against cybersecurity threats".
He further noted that, "in today's digital age, which the pandemic has accelerated the embrace, cyberattacks are occurring at an alarming rate across the world. As such, no individual, business or government entity with digital and online presence is immune to cyberattacks; and the financial, physical and legal implications of an attack can be significantly upsetting.''
In concluding, he enjoined everyone to participate in the forthcoming webinar as it is a viable opportunity to stay informed whilst being abreast with current trends that are pivotal to promoting safety in today's world that is driven by information technology".
DPR Declares BUA, 31 Other Refinery Licences Invalid
Thirty-two refinery project licences issued to private investors in the country have become invalid in the past three years, according to the Department of Petroleum Resources.
The DPR said on Monday that the number of valid refinery project licences stood at 23 as of March 2021, down from 44 in April 2018.
An analysis of the agency's new list of valid refinery project licences and that of April 2018 showed that 32 licences had become invalid while 11 new licences were granted between May 2018 and March 2021.
As of April 2018, there were 38 proposed modular refineries with capacity ranging from 5,000 barrels per stream day to 30,000bpsd, and six conventional plants with a total capacity of 1.35 million bpsd.
The DPR had said then that 20 of the licences were active, adding that 24 of the licence holders were still sourcing funds, although most of the licences had expired as of April 2018.
The agency's updated list showed that the construction of four modular refineries, with a total capacity of 23,000bpsd, had been completed.
The refineries are Waltersmith Refining & Petrochemical Company Limited in Imo State, OPAC Refineries in Delta, Niger Delta Petroleum Resources (Train 3) in Rivers, and Edo Refinery and Petrochemical Company Limited in Edo.
The biggest refinery project, which is being built by Dangote Oil Refinery Company in Lagos, is more than 80.3 per cent completed, according to the DPR.
The refinery projects whose licences were declared invalid by the agency include BUA Refinery & Petrochemicals (Akwa Ibom); Dee Jones (Cross River); Energia Limited (Delta State); Southfield Petrochemical & Refinery Ltd (Edo); Starex Petroleum Refinery (Onne Oil & Gas Free Trade Zone); RG Shinjin Petrochemicals (Delta); Don Mac (Edo), and Platinum Hydrocarbon Resources (Delta).
Others are Mondonat Nigeria Ltd (Delta); Ikwe-Onna Refinery (Akwa Ibom); Shepha Petroleum & Petrochemicals Company (Delta); JIL-Amber (Port Harcourt Refinery); Gazingstock Petroleum Company (Delta); Petrolex Oil & Gas Limited (Ogun); Eghudu Refinery (Edo); Ibafon Refinery FZE (Calabar FTZ, Cross River); and Kainji Resources (Imo).
Among them are Eko Petrochem & Refining Company (Lagos); Hi Rev Oil (Akwa Ibom); Epic Refinery & Petrochemical Industries (Bayelsa); Masters Energy Oil & Gas (Rivers); Cross Country Oil & Gas (Imo); Grifon Energy (Ondo); Sifax Oil & Gas Company (Lagos); and Capital Oil & Gas Industries (Lagos);
Others are All Grace Energy (Rivers); Green Energy International (Rivers); Fresh Energy Limited (Bayelsa); Chyzob Oil & Gas (Abia); Aiteo Energy Resources Limited (Delta); Associated Worldwide Company (Akwa Ibom); and Amakpe International Refinery (Akwa Ibom).
The Punch