FirstBank Upgrades Mobile Banking Application, Puts Customers Ahead in Electronic Banking
First Bank of Nigeria Limited, Nigeria's leading financial inclusion services provider, has announced that its mobile banking application, FirstMobile has been upgraded with new and improved features to promote safe and convenient Mobile Banking experience for customers.
The Bank's award-winning and dynamic mobile banking application has been redesigned with improved security and self-service features to ease the navigation capability and proficiency of customers. Its unique cool blue colour background gives it a more appealing interface for customers to enjoy a unified and streamlined banking experience whilst going about their day to day activities.
FirstMobile is now embedded with a card protection service for customers to enable and disable cards on channels, account switch off as well as second-factor authentication and device registration.  With the upgraded FirstMobile, customers can remotely initiate the request for a new debit card as well as the replacement of a lost or damaged one, whilst managing activities on their card and account, thus balance enquiry and statement, amongst others.  
The biometrics for transactions is another innovative security upgrade on the application to validate transactions. This feature includes fingerprint for transactions, allowing the customer to use his or her fingerprint to consummate all transactions.
Other added features include frequent transaction; dashboard flexibility and personalisation; smoother transaction experience and improved beneficiary management.
With the frequent transaction feature, the user is able to easily access his or her frequently completed transactions – airtime, transfers and bill payments – and reinitiate such with the clicks of a button. This is an additional menu which can easily be accessed from the dashboard.  Airtime top-up and data purchase have also been improved, as customers are able to select phone numbers directly from their phone contacts.
The application has been upgraded with a smoother experience on funds transfer, bill payments and airtime transactions as customers can add and delete beneficiary without having to repeatedly enter the recipients' details over and over again. Users can also take a photo or select from the Avatar (available icons) to personalize their dashboard and beneficiaries for Transfers, Bills Payment & Airtime Transactions by uploading a picture to associate with their beneficiary, especially the more frequent ones.
The dashboard has been designed to reflect the lifestyle and social pattern of the user as it can be customized by adding any profile picture of choice. The dashboard also enables users to monitor their spending patterns over a period. It shows the inflow and outflow of funds on their account.
In need of a loan to meet that pressing need, FirstMobile has you covered and puts you at an advantage with the FirstAdvance and Nano Loan features.
Keen on watching the next blockbuster in your favourite cinema, with FirstMobile, you can book for movie ticket(s) ahead of time, thereby averting the risk of being told the movie is sold-out upon getting to the movie theatre. You can also book for flights at your earliest convenience on FirstMobile.
"The upgraded FirstMobile is built to reflect FirstBank's resolve at reinforcing the digitisation of our payment systems, whilst putting our customers at an edge to conveniently meet their everyday needs at any time, irrespective of where they are. Indeed, this upgrade makes the application new, as it is designed to suit the social pattern and lifestyle of our customers." said Chuma Ezirim, Group Executive, e-Business & Retail Products.
"With over 3.7million active users on FirstMobile across android and ios devices, we remain steadfast at regularly reinventing our services on the App with dynamic and innovative capabilities to resonate our focus to deliver state of the art digital solutions to all our customers at all times, irrespective of where they are" he concluded.
Only recently, FirstMobile was awarded the "Best Mobile Banking App" in the country at the Global Business Outlook Awards.
IMF Outlines Three Reforms Needed to Boost Nigeria's Economic Growth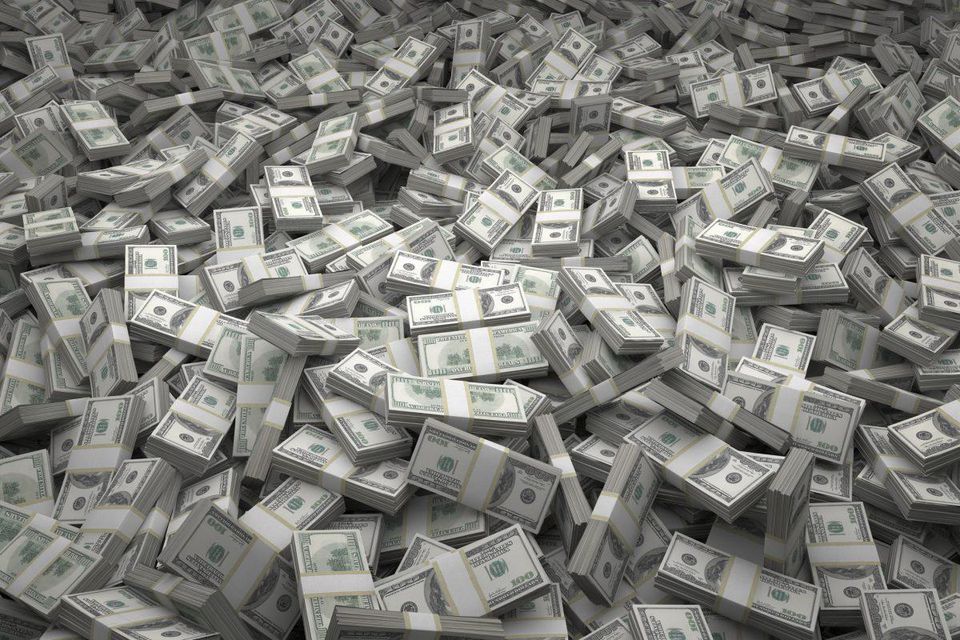 The International Monetary Fund (IMF) has asked the Nigerian government to implement a minimum of three reforms to boost the country's economy.
Abebe Selassie, IMF director of African department, spoke on Thursday at a virtual briefing on economic outlook for Sub-Saharan Africa.
Nigeria exited recession with a 0.11 percent growth in the fourth of 2020.
IMF had projected growth of 2.5 percent for Nigeria in 2021 from 1.5 percent announced in January.
The Washington-based institution also forecast a growth of 3.4 percent for the Sub-Saharan Africa region in 2021, up 0.2 percent from the previous forecast.
Selassie said reforms are needed in the area of fiscal space and energy sector to boost growth in the economy.
"In the case of Nigeria, ensuring that the country enjoys its tremendous potential requires reforms in three areas in our view," he said.
"First and foremost, more fiscal space needs to be created through domestic revenue mobilisation, investments in health, education, and infrastructure which Nigeria expressly needs.
"Second, good reform in the energy sector is going to be paramount. Cost of doing business is very high on account of the inefficiencies of the energy sector, power supply, cost of highly inefficient and hurtful use of generators in the country can hinder power supply. Getting policies to make sure that Nigeria resolves this case once and for all is also paramount.
"Third, macroeconomic policy calibration, involving the foreign exchange market will be really important."
TheCable
FirstBank Hosts Webinar to Sensitise Individuals, Businesses on Staying Protected in Information Age
First Bank of Nigeria Limited, Nigeria's leading financial inclusion services provider has announced a webinar to sensitise individuals and businesses with useful information on being protected in today's digital age. 
The virtual event is scheduled to hold by noon on Friday, 16 April 2021 with "Staying Protected Amidst the Pandemic Chaos" being the topic to be discussed at the event. Registration is ongoing for the event via the link https://firstbanknigeria.zoom.us/webinar/register/WN_PUnqA7enTMG8o0OfOaWxlg 
Today's world, largely referred to as the digital age has been influenced by information technology which has optimised the way we carry out our individual and business activities. 
However, the current age has been marred by illicit activities like identity theft, internet fraud amongst many others which poses a risk to the safety of individuals and businesses. Attending the webinar will have participants knowledgeably equipped with vital information that will ensure they make informed decisions, thereby promoting their safety whilst staying protected against possible risks and malicious attacks.
Tope Aladenusi, Chief Strategy Officer & Cyber Risk Services Leader, Deloitte West Africa; Confidence Staveley, Cyber Security Evangelist/ Founder, Cybersafe Foundation and Harrison Nnaji, Chief Information Security Officer, FirstBank will lead the discussion at the event.
Speaking on the planned Webinar, Dr. Adesola Adeduntan, CEO of FirstBank Group noted that "the world as a global village is associated with not just benefits but also risks of cyberattack and for individuals, businesses and governments to make the best out of the digital and online opportunities, they need to be deliberate in protecting themselves against cybersecurity threats".
He further noted that, "in today's digital age, which the pandemic has accelerated the embrace, cyberattacks are occurring at an alarming rate across the world. As such, no individual, business or government entity with digital and online presence is immune to cyberattacks; and the financial, physical and legal implications of an attack can be significantly upsetting.''
In concluding, he enjoined everyone to participate in the forthcoming webinar as it is a viable opportunity to stay informed whilst being abreast with current trends that are pivotal to promoting safety in today's world that is driven by information technology".
DPR Declares BUA, 31 Other Refinery Licences Invalid
Thirty-two refinery project licences issued to private investors in the country have become invalid in the past three years, according to the Department of Petroleum Resources.
The DPR said on Monday that the number of valid refinery project licences stood at 23 as of March 2021, down from 44 in April 2018.
An analysis of the agency's new list of valid refinery project licences and that of April 2018 showed that 32 licences had become invalid while 11 new licences were granted between May 2018 and March 2021.
As of April 2018, there were 38 proposed modular refineries with capacity ranging from 5,000 barrels per stream day to 30,000bpsd, and six conventional plants with a total capacity of 1.35 million bpsd.
The DPR had said then that 20 of the licences were active, adding that 24 of the licence holders were still sourcing funds, although most of the licences had expired as of April 2018.
The agency's updated list showed that the construction of four modular refineries, with a total capacity of 23,000bpsd, had been completed.
The refineries are Waltersmith Refining & Petrochemical Company Limited in Imo State, OPAC Refineries in Delta, Niger Delta Petroleum Resources (Train 3) in Rivers, and Edo Refinery and Petrochemical Company Limited in Edo.
The biggest refinery project, which is being built by Dangote Oil Refinery Company in Lagos, is more than 80.3 per cent completed, according to the DPR.
The refinery projects whose licences were declared invalid by the agency include BUA Refinery & Petrochemicals (Akwa Ibom); Dee Jones (Cross River); Energia Limited (Delta State); Southfield Petrochemical & Refinery Ltd (Edo); Starex Petroleum Refinery (Onne Oil & Gas Free Trade Zone); RG Shinjin Petrochemicals (Delta); Don Mac (Edo), and Platinum Hydrocarbon Resources (Delta).
Others are Mondonat Nigeria Ltd (Delta); Ikwe-Onna Refinery (Akwa Ibom); Shepha Petroleum & Petrochemicals Company (Delta); JIL-Amber (Port Harcourt Refinery); Gazingstock Petroleum Company (Delta); Petrolex Oil & Gas Limited (Ogun); Eghudu Refinery (Edo); Ibafon Refinery FZE (Calabar FTZ, Cross River); and Kainji Resources (Imo).
Among them are Eko Petrochem & Refining Company (Lagos); Hi Rev Oil (Akwa Ibom); Epic Refinery & Petrochemical Industries (Bayelsa); Masters Energy Oil & Gas (Rivers); Cross Country Oil & Gas (Imo); Grifon Energy (Ondo); Sifax Oil & Gas Company (Lagos); and Capital Oil & Gas Industries (Lagos);
Others are All Grace Energy (Rivers); Green Energy International (Rivers); Fresh Energy Limited (Bayelsa); Chyzob Oil & Gas (Abia); Aiteo Energy Resources Limited (Delta); Associated Worldwide Company (Akwa Ibom); and Amakpe International Refinery (Akwa Ibom).
The Punch