Food for Living: A Greater Tomorrow Awaits You If…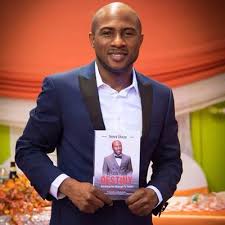 By Henry Ukazu
Greetings Dear Friends,
I guess you are still basking in the euphoria of the New Year. Every New Year always comes with its peculiar challenges. This is because trying to adjust to a new style can be challenging, especially when you have a new product, idea or lifestyle you are hoping to bring on board. It's worthy of note that every day comes with its own blessings, opportunities, and hope for a better tomorrow if only you can take advantage of the gift of life. Living a fulfilling and successful life entails setting a goal that will make you want to jump out of your bed every morning
A life without a purpose is not worth living. Without purpose, you'll literally be drifting like a wind. As a rational being, you ought to review your life everyday, week, month, year and decade to know where you are headed. We all have dreams and aspirations and actualizing them comes with strength and great thoughts in order for it to see the light of the day. Every employee looks out for promotion, every businessman/woman looks out for that day when they will break even with all necessary tools and resources needed to run a successful business, every student looks out for the day they will graduate and begin to reap the fruit of their labour. A greater tomorrow always comes to those who do what they are meant to do, and if it doesn't add up, just know, it's either it's not meant to happen or the right hour has not yet come.
This week's article is a very symbolic and passionate one for me because it is pregnant with a lot of blessings and ideas which will put smiles on the faces of millions if not billions of people around the world. I don't really know about you, but I am very optimistic about what tomorrow holds for me. This is because not only can I feel it, but I have a very strong positive attitude towards life. The interesting thing about A Greater Tomorrow is that it is pregnant with opportunities that will be a blessing to humanity. During the course of this article, we shall be discussing some of the programs that A Greater Tomorrow promises to bring on board.
Are you satisfied with how society is today? Are you pleased with the channel/direction the world is moving? Are you satisfied with where are you are at the moment with your endeavours? Do you plan to make a change for a better tomorrow? Do you envisage a time when you can tour the world with relative ease? Do you plan to retire peacefully with little or no regret? Do you look forward to a period you will spend quality time with your better half, kids, family, and loyal friends? Do you have any plans for tomorrow? If yes, what are you doing about it? A greater tomorrow doesn't just come just like that. For you to have a greater tomorrow, you must be intentional about your plans or ideas.
Let's discuss some aspects of life that "A Greater Tomorrow" will focus on:
Education:
Visionary leaders are always creative because they not only see tomorrow, they plan for tomorrow. This set of individuals are quite aware of the fact that one of the greatest and most proactive ways of preparing for tomorrow is by utilizing the gospel of education. Education in today's has gone farther than classroom teachings. It also entails using informal education, skills acquisition programs, mentoring and soft skills. Furthermore, the global world especially, the youths are in dire of STEM education. Stem education refers to Science, Technology, Engineering and Mathematics. Stem education is the latest enterprising information progressive leaders have decided to adopt to prepare for tomorrow's opportunity. As opined by many schools of thought, the year 2000 is the jet and digital age where everything moves at the speed of light. You cannot underscore the importance and power of technology in our contemporary society. Therefore, it is imperatively important to empower the youths in order to have a "A greater Tomorrow".
Reduction of Recidivism:
One of the major focus of "A Greater Tomorrow will be on how to reduce recidivism in New York City and the global world. No society can truly have development without a stable and peaceful environment. Reducing recidivism entails empowering incarcerated and convicted inmates/prisoners who are serving their terms with informed programs centered on skill acquisition and education. The idea behind this thought is to give the concerned people an opportunity to turn around and become more responsible citizens to themselves, families, and society in general. When these individuals are truly empowered, they will, in turn, add value to society by reducing recidivism. No condition in life is permanent. It doesn't matter what you have been through and what condition you are currently facing. As the Legal Coordinator for New York City Department of Correction, part of my duties is informing and teaching inmates about the law especially criminal law, however, I have taken it upon myself to give them a better life by letting them know they can still live a better life by being more productive.
Youths Empowerment:
One of the vision of "A Greater Tomorrow" is to train and empower the youths and young adults in need of counseling and guidance relating to relationship, education, personal and professional life, self-discovery, values, soft and hard skills, career guidance and resourceful tools and information which will empower them to succeed in life. A lot of youths seems to have lost values and as such they tend to follow the bandwagon. The mission of "A Greater Tomorrow will be focused on providing training services on self-discovery and referring opportunities where the need arises. This training will take place three main areas namely: Creating Awareness of themselves. The second stage will be finding their path to life, and the last stage will focus on unleashing their potentials.
Charitable Acts:
The final but not the least mission of "A Greater Tomorrow will be on charitable deeds. Charitable organization gives back to the community by helping the less privileged and those in need. Non-Government Organization serves as the exception to the rule in life that nobody owes you anything. Non-Government Organization believes that someone or an organization pays it forward for them to get to where they are today by providing scholarship opportunities, food, shelter, educational training and resources, and they deem it nice to also pay it forward to next generation by giving back. The world is in dire of need of good people with a good and large heart to serve.  Putting smiles on the faces of people despite facing your own challenges is an uncommon gift that is in high demand in our society. The idea behind "A Greater Tomorrow" is to  give life a meaning by letting humanity know that there are people who feel their pain and are willing to share both in thoughts, words, and deeds by providing them with basic human needs and resources that will give them hope to live through life.
In conclusion, it's worthy to mention that a greater tomorrow is not an easy feat to achieve. This is because in the course of working for a greater tomorrow, you are bound to make mistakes, however, the mistakes are prove that you are trying and doing something great. Without making mistakes, you'll hardly learn. The big question you have to ask yourself is what will you like to achieve tomorrow in order to have a greater tomorrow? In doing this, I'll charge you with the responsibility talking time to find out the most productive time of the day that works for you and then find quality time in planning a greater tomorrow.
Henry Ukazu writes from New York. He works with the New York City Department of Correction as the Legal Coordinator. He's the author of the acclaimed book Design Your Destiny – Actualizing Your Birthright To Success. He can be reached via henrous@gmail.com
Food for Living: Challenge Yourself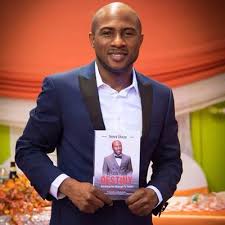 By Henry Ukazu
Dear Friends,
Life is all about challenges, and every day we get one form of challenge or another. Whether you like it or not, you'll surely get challenges. Challenges come from different shapes and sizes. The challenge can be personal or professional. The challenge can arise from either family, school, social, financial emotional, or even mental situations. In fact, dealing with challenges is a challenge on its own because it can be tasking. But I strongly believe every problem has a solution. What makes the difference is how you handle the challenge. Challenges can be likened to doors. In the same vein, problems are doors, they will never open unless you have the right set of key(s).
Let's be honest, we all have at least one or two bad habits we'd like to ditch.
Every challenge that comes to you is a test to your mental and social capacity. Regardless of how the challenge comes, the ball is your court to address it, and how you address it will make the difference.
What really is challenging yourself and how do you challenge yourself?
Challenging yourself can mean different things to different people. The most insightful way of challenging yourself is to do better by not remaining in the same position. During the course of this article, we shall be discussing how we can challenge ourselves.
Leave Your Conform Zone
One of the best ways of challenging yourself is by leaving your your comfort zone. It's always hard to bring change. Ideal change starts within. Leaving your comfort zone can mean taking worthy risk after exploring all options. If it works well for you, good, even it falls below expectation, you learn from the experience. In any case, there's no harm in trying.
Improve Yourself
Success is not a destination, rather it is a journey. On a daily basis, one must strive to add value to his/her life. For example, you can decide to learn a new language, a new skill, a new trade, attend a seminar or even do an exercise on a daily basis, write a story, poem, a book, and network with people, travel. You can even decide to wake up early and do some work. These are great and resourceful ways of challenging yourself to do better. Be advised, if something doesn't challenge you, then it doesn't change you. You can even kick out bad habits by resisting the temptation of watching unproductive movies by going to bed early and meditating instead of watching
Overcome Your Fears
Living in fear is one of the most deadly and sad ways to live. A lot of people die before their death. This set of individuals are always apprehensive and scared of what might happen to them if their expectations are not met. No doubt we all experience fears in one way or the other, but living in fears can be likened to accepting defeat. A great way of overcoming your fears is by facing your fears. Are you afraid of failing, driving, and speaking up, marrying? If any of the answers is no, then you still have some hurdles to cross on your path to self-discovery.
Attend one career-related seminar a month
You can challenge yourself by taking a class on a career-related job. Every employer loves an employee who takes time to improve himself/herself on the job. Don't settle for your current job position. Aim high in your career. Book conferences that are relevant to the industry of your profession. There, absorb the lesson.
Spend Less
As human beings, we are always in the habit of spending to get our wants and needs. However, a prudent way of spending is by spending on your needs and not wants. You can do this by prioritizing. Make a realistic budget and find out how you can cut back on something so you can invest more. Challenge yourself to step out of your current budget and develop a better budget for yourself. Money management is not about what you make – it's what you do with what you make. Setting a savings goal can definitely be a challenge, and an especially uncomfortable one if it means cutting your spending to reach your goal. But in the long run, you'll be so glad you challenged yourself in this way.
Exercise Daily
You don't need to go to the gym to exercise. You can exercise at the comfort of your home. A simple 9-minute run around your neighborhood or an intense dance routine done in your living-room can do wonders for yourself. Aside from the obvious reason that exercise can help you maintain your regular weight or shed those unnecessary pounds, it can also aid in making you feel better about yourself by releasing endorphins. Exercise also helps you to focus well when you meditate rightly.
Start Small
A good way of challenging yourself is by starting small. The journey of a thousand miles begins with the right single step in the right journey.  That said, the best way is to start with small steps and put yourself in an uncomfortable situation. For example, if you plan to read a book every month, you can start by reading a page daily and them grow from there. In the same way, if you plan to write a book or do any productive task, you can challenge yourself by starting small nor matter how little it is.
In conclusion, challenging yourself entails, doing better than you were yesterday, last month, a year or even a decade. However, the best form of challenge is challenging yourself as opposed to competing with another person. You can do healthy completion, but don't try to imitate another person. Run Your race!
Henry Ukazu writes from New York. He works with the New York City Department of Correction as the Legal Coordinator. He's the author of the acclaimed book Design Your Destiny – Actualizing Your Birthright To Success. He can be reached via henrous@gmail.comnry Ukazu
You Must Contest Senatorial Rerun Election – INEC Tells Akpabio
The Independent National Electoral Commission (INEC) has rejected a former senator, Godswill Akpabio's withdrawal from a scheduled rerun election for the Akwa Ibom North-West District.
The rerun election takes place this Saturday.
INEC in a letter addressed to Mr Akpabio's party – All Progressives Congress (APC) – in December said it was too late for the former senator's name to be replaced with another.
"Your letter dated 10 December, 2019 wherein you forwarded Nomination Forms of one Hon. Ekperikpe Luke Ekpo as substitute candidate of your Party for the court-ordered rerun refers.
"Please note that the last day for the withdrawal/substitution of candidates for the 2019 National Assembly elections and the said period has lapsed," the election commission said in the letter signed by its secretary, Rose Oriaran-Anthony.
"Further, the said rerun election is to be conducted amongst the same political parties and candidates who participated in the nullified elections.
"Consequent upon the above, the commission cannot accede to your request and Sen. Godswill Akpabio remains the candidate of the APC for the Akwa Ibom North West Senatorial District court-ordered rerun election."
Mr Akpabio's dream of returning to the Senate to represent the district for a second term was truncated February last year by Chris Ekpenyong, a former deputy governor of Akwa Ibom, who was the Peoples Democratic Party (PDP) candidate in the election.
The Court of Appeal, Calabar, in November, had ordered a rerun in only one local government area – Essien Udim – in the district, following Mr Akpabio's appeal against the judgment of the election petition tribunal which declared Mr Ekpenyong was the validly elected senator for the district.
Mr Akpabio, who hails from Essien Udim, was appointed minister of Niger Delta Affairs by President Muhammadu Buhari after he lost the election.
The minister had said he would not want to abandon his "huge responsibility" and a "critical national assignment" at the Niger Delta Affairs Ministry as the reason he was backing out of the rerun election.
Premium Times
Election is Only Good When They Win, Buhari Mocks PDP
President Muhammadu Buhari has mocked the Peoples Democratic People (PDP) over the Supreme Court victories of Governors Abdullahi Ganduje of Kano State and Simon Lalong of Plateau states, saying election is only good whey they win and the opposite is the case when someone else emerges.
Reacting to the judgment, in a statement by his Senior Special Assistant on Media and Publicity, Mr Garba Shehu, in Abuja, Buhari said, "I am glad this tortuous journey has ended in favour of the party and our governors. The APC won the states and has proved it in court. It would have been a major blow if strategically important states like Kano and Plateau are lost."
Buhari urged the "electorate and politicians to strengthen the country's judicial processes by always seeking redress in court."
The retired general, however, chided the opposition's habit or standard procedure of "challenging any poll or judgment that does not return its candidates."
He said, "Election is good when they win. The opposite is the case if someone else emerges. But that is not the way it works. Democracy is not only about who wins or who loses, but also about the process. In disparaging every unfavourable result or judgment, they disparage the entire system."