Food for Living: Keep Hope Alive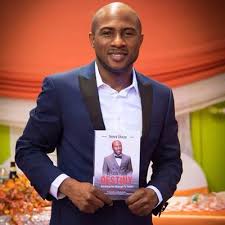 By Henry Ukazu
Greetings Destiny Friends,
One of the major causes of death in the world is frustration. When we are frustrated, we become so uneasy that so many thoughts come to our minds. Frustration can lead to suicide, and according to the National Institute of Mental Health, suicide is the leading cause of death in America.
As a Human Capacity Coach, I have seen and heard a thousand and one cases of the pain and psychological trauma most people go through. Some could be from failed relationships/marriages, businesses, academics, professions, or even personal issues. Many people are going through so many challenges, and in some cases, they are helpless about the situation.
It's very easy for anyone to give up on life after exhausting all options. It could be more challenging when there is little or no hope to overcome the challenge. Imagine having a child who is sick or hungry and you can't help the situation. Imagine being nominated for a lifetime dream opportunity of your choice and you were denied for no justifiable reason; imagine having all the right systems and structures in place in your business, and it still failed. These reasons are capable of sending one to the grave if proper care is not applied. That's why I'm here today to tell you to keep hope alive.
What's hope? Hope can positively mean: Hold on pain ends.  Every pain has an expiry date. It is instructive to note that if you keep hope alive, it will keep you alive. Keeping hope alive entails having faith, believing in your work, having optimism that all will work out well. Above all however, it is the feeling that constantly reminds you that the universe will work in your favour. It is important to note that you will get everything you need when you have developed the capacity to receive it.
Regardless of any situation or challenge you may have faced, just keep hope alive. You may have been working on a project either with a team or personally. You may have wondered if your project will see the light of the day after investing so much time and resources, in addition to having numerous rejections, and the future appears bleak and insecure. Don't give up. You may have many thoughts and concerns running through your mind on how to approach a plan. Listen, you don't have to have a perfect environment before you hit the ground running. Whenever you feel the prompting in your mind, just move. Your conscience can never deceive you. You may not see it, but all that is expected from you is to keep hope alive and believe in your work.
There was a story of two men who went out to dig for gold. Mr. A dug halfway and found gold and left, Mr. B seeing what has happened thought to himself, am I doing anything wrong? I have dug digger than Mr. A, why haven't I made any progress, or is there something am I missing? After much thought, he decided to leave his site and go to Mr. A's position with the hope he may find gold, he didn't realize he needed just a strike to get gold. This is what impatience and not having belief in oneself can cause.
As a leader, you must inspire hope in your subordinates. The first and last task of a leader is to keep hope alive. If you must lose all options, don't lose hope. To keep hope alive is not easy, especially when the odds are against you. But then, that's why we are human beings. To make hope work for you, you must be engaged in a business. Either you're offering a service or selling a product. It is sad to note that there are some people who just believe things will work out by themselves without any effort on their part. It is instructive to note that during the 2004 Democratic National Convention, Barack Obama said, things won't change if we don't fix the problem.
Irrespective of your age, or any category you belong in life. I have just one clear message for you, don't give up, regardless of what life offers to you. Hope is the last resort you have as a human being. If you lose all options in life, never lose hope.
How to keep hope alive
You must express your feelings
As human beings, we all have emotions in us. Your ability to express your thoughts and feelings in such an authentic way that makes you feel good is highly recommended. Do you know that sometimes, sharing our pains with others can be therapeutic, healing, and soothing to the heart? Caveat: Be aware of the people you share your personal information to, they may be wolves in sheep clothing. This set of human beings are not interested in your progress. They like it when you have challenges or even fail in life. It wouldn't be bad if you call them chameleon
If you don't communicate your intentions, it will be hard for people to know how to assist you. Some may even hurt you without knowing.  In expressing your feelings, you can decide to cry, stay aloof, sleep, watch movies, etc. provided it makes you feel good.
Play music
Music is one of the healing therapies on planet earth. Music has a way of relaxing our pains regardless of any setback you may have faced. Depending on the issue, playing a spiritual song, healing song, rhythm & blues, etc. can instantly revive you.
Leave Your Comfort zone
When stressed or after experiencing a devastating disappointment, it's advisable to leave your comfort zone, you can travel to another country or look for hope in unexpected parlance.
Be Grateful
Gratitude is a rare practice that is being practiced in our society. Grateful people are happy people. In our society, we are used to celebrating our wins without showcasing our failures. We fail to remember, it's our failures that humble and inspire us to work harder. To keep hope alive, you have to bee grateful for the experience because it will make you strong in addition to giving you a story tomorrow.
Henry Ukazu writes from New York. He's a Human Capacity & mindset coach. He's also a  public speaker. He works with the New York City Department of Correction as the Legal Coordinator. He's the author of the acclaimed book Design Your Destiny – Actualizing Your Birthright To Success and President of gloemi.com. He can be reached via info@gloemi.com
Appeal Court Overrules Judgement Against Zenith Bank, Fines Real Integrated
After several months of legal tussle between Zenith Bank Plc v Real Integrated & Hospitality Limited and State Universal Basic Education Board (SUBEB) Gombe State, a three-man panel in the Court of Appeal sitting in Lagos led by Justice Muhammed Sirajo in Appeal No:CA/LAG/CV/262/2022 – have unanimously upturned the Lagos State High Court judgment of Justice O. O. Abike-Fadipe over claims that; on March 8, 2022, there was a breach of contract because on October 7, 2011, Zenith Bank refused Real Integrated to withdraw from its Account No. 1012465427. In her judgment, she directed Zenith bank to pay an interest of 15 per cent per annum on the N872,780,522.84 from May 17, 2011, when the advanced payment guarantees expired till judgment and thereafter at the rate of 10 per cent per annum until final liquidation
Through Zenith Bank's team of counsel led by Prof. Fabian Ajogwu, SAN and Mr Sylva Ogwemoh, SAN, the bank challenged Justice O. O. Abike-Fadipe's decision of awarding N2,500,000 as the cost of the action in favour of Real Integrated. The legal team via valid argument backed by proofs argued and sought an order setting aside the lower court decision on the ground that it acted in full compliance with its contractual obligations in line with the Advanced Payment Guarantee (APG) contract and that the trial court was wrong. The Court of Appeal, in a unanimous decision on November 23, agreed with the bank's submission and resolved all the issues raised in its favour. It was gathered that; the 1st Respondent, through its Counsel, E.O Jakpa, argued that the bank breached the contract while SUBEB Gombe State did not contest the Appeal.
Apart from the appellate court setting aside the judgment of Justice Abike-Fadipe, the judge also awarded a cost of N200,000 against Real Integrated & Hospitality Limited and in favour of Zenith Bank. The appeal court further stated that the lower court judgment was upturned on the ground that the trial court was wrong to have presumed that the bank withheld the full account statement of Real Integrated in the light of Exhibit C6 (the comprehensive Statement of Account of Real Integrated), which was tendered by the bank for a limited purpose, adding that there was no need for the lower court to have invoked Section 167 (d) of the Evidence Act, 2011 against the bank.
Port Harcourt-Based Engineer Wins House in Glo Festival of Joy Promo
A Port Harcourt-based Mechanical Engineer, Ola Owonifari Joseph, has emerged as the winner of the second house in the ongoing Glo Festival of Joy promo.
The 49-year-old Joseph on Friday received the keys to his new apartment from the Speaker of Rivers State House of Assembly, Rt. Hon. Ikuinyi O. Ibani, supported by Globacom officials.
An overly elated Joseph, declared, "it's a miracle and I still can't believe it. Glo is our family network; we communicate all the time and even with our family friends on Glo lines. I remember loading credit and data recently when the last subscription expired and after that, I opted in to join the promo. I was not expecting anything soon but yesterday morning I got a call from a Glo officer, who after a series of questions told me that I won a house. I was shocked."
Prodded to speak further, the Ekiti indigene explained: "I was just planning on how to develop my plot of land gradually, and lo and behold, Glo showed up and made me a house owner. This prize is for me and my family and we are moving in immediately. God bless the owner, the management, and the staff of Globacom. They will continue to grow from strength to strength. I am overwhelmed with joy".
The Speaker of Rivers State House of Assembly, Hon. Ikuinyi O. Ibani lauded Globacom for bringing joy and happiness to Nigerians through the Festival of Joy promo.  He said, " Globacom is giving a home to the homeless and this is one of the best things you can do to help anyone in life", adding that, "what Globacom has done today deserves commendation and is worthy of emulation, especially by other telecom companies in Nigeria".
The Regional Manager of Globacom in Port Harcourt, Mr. Augustine Mamuro, noted that the company was glad to see the joy on the faces of lucky winners as they receive amazing prizes across the country.
"From the Garden City of Port Harcourt, the festival of Joy promo train will move to other cities including Lagos, Lokoja, Yola, Calabar, Kano, Enugu, and Makurdi where prizes will be presented to winners in these locations. A total of 20 houses, 24 brand new cars, 100 generators, 200 sewing machines, and 1,000 rechargeable fans will be given out in the promo", Mamuro explained.
He urged Glo subscribers to dial the dedicated short code *611# to opt into the promo and keep recharging (voice and data during the promo period) to be eligible to win the prizes on offer.
The event, which had the representative of National Lottery Regulatory Commission (NLRC), Port Harcourt office, Mr. Walson Dambo present, also had in attendance the Chief Whip of Rivers State House of Assembly, Hon Evans Bipi, Deputy Chairman of Okrika Local Government, Hon. Obed Tamuno, and Nollywood icons such as Victor Osuagwu and Francis Duru.
Food for Living: The Relationship Between Prayer and Work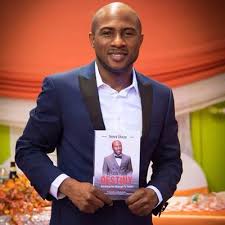 By Henry Ukazu
Dear Destiny Friends,
Pray as if everything depends on God; work as if everything depends on you." – Saint Augustine
As we are gradually approach the end of the year, it is pertinent to examine how we have fared thereby ascertain where we got it right and wrong, and take take steps to make an improvement. A good way to know if you have fared well is by checking the results of all your actions and activities. This, in other words, means to consciously take stock of our products, services and life in general. Taking stock applies to all aspects of lives cutting across business, academic, family, government, personal and professional development. Regardless of any sector or industry you find yourself in, what people want to know is what you achieved while working there; that's one way to access your value.
This informs the reason most people go all out to prove themselves during their probation periods. However, before you can produce results, you must understand what is needed wherever you are. You must also understand the power dynamics and how office politics is played. This will enable you to work smart.
There is a relationship between praying and working. Prayer has its role and so does work. It is important to note that you cannot succeed without praying for success, and you cannot also succeed without working. Both work hand in glove.  According to Dr. Yomi Garnett, an accomplished ghost writer, "While prayer releases God's favour, work unleashes the force of man. When God's favour collides with your force, the extraordinary in you manifest".
Therefore, you must work for everything you pray for, and pray for everything you work for. This means that for you to see the fruit which you have been promised, you must till they soil.
When you pray and work, you attract opportunities. Opportunities don't literally come to you; you have to attract it. The mistake some people make is praying or asking people to do for them what they can do for themselves. It is important to note that nobody will assist you if you are not willing to assist yourself.
Did you know that work is a form of prayer? Yes, because when you work you are praying for a cause to take effect. According to Late M.K.O Abiola, "prayer is a work in action".
For you to succeed in any establishment, you need an element of spiritual and physical blessings. Spiritual blessings can be prayers from your creator, parents, mentors, or even superiors, who have accomplished and distinguished themselves in the field. You cannot overrule this part. You might argue some wealthy men succeeded without the spiritual factor, well, what you fail to understand is that spiritual blessings come in various kinds. It can be positive or negative. For the purpose of this article, I will focus on the positive aspect.
Sometimes what we must understand is that when you see people who have truly succeeded in life, you don't know the kind of seeds they have sowed in life. Maybe they have sponsored many people in schools, paid bills for men and women in hospitals, built infrastructural facilities etc. All these philanthropic acts may have generated a lot of goodwill prayers without the person knowing. That's why sometimes, we don't know the prayers that will be answered. Again, that is why it is always good to be good.
In conclusion, you have to be intentional with the kind of prayer you pray, and the kind of work you do.
Henry Ukazu writes from New York. He's a Human Capacity & mindset coach. He's also a public speaker, youth advocate and creative writer. He works with the New York City Department of Correction as the Legal Coordinator. He's the author of the acclaimed book Design Your Destiny – Actualizing Your Birthright To Success and President of gloemi.com. He can be reached via info@gloemi.com