Food for Living: Life with a Purpose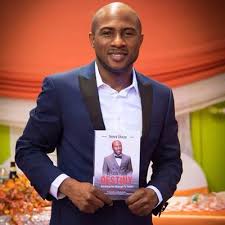 By Henry Ukazu
Dear Destiny Friends,
This is one topic I am most passionate about. I can write about purpose a thousand and one times without blinking an eye. Even while I am in deep sleep, I can speak about purpose. This is because I have come to the sublime realization of who I am. The centerline of purpose, without equivocation, is self-discovery, and self-discovery is one of the biggest challenges facing the world today. Many people; students, parents, politicians, leaders, and businesses fail in life because they don't understand the concept of purpose. Many of them are victims of defective success. Many people don't know themselves. Many of them are just existing as opposed to living. Therefore, the topic of purpose is very important.
Purpose determines how we live our life. It is the reason you get up in the morning. Purpose influences the decisions we make; it determines how we behave, and it gives us a sense of direction.
As a human capacity coach, one of my strengths is centered on purpose and self self-discovery. Every being on earth has a purpose. Every animal, innovation, business, food, cloth, bag, remote, box, game, etc. have a purpose. Without purpose, it won't be in existence. For instance, if you are thirsty, depending on how you feel, you might decide to take warm water or cold water. If you are traveling, you can decide to either go by road, water, rail or air. The choice is utterly yours to decide, and your decision will depend on the need-factor that will best suit your journey.
It should be noted that your life was given to you to accomplish a purpose, and a breath was give to you to accomplish that purpose. Everything you do outside purpose defeats purpose. When you work on your purpose, you will receive grace to accomplish the assignment. You can't receive glory outside the place of your assignment Glory is what happens when people see your good work and appreciate your God/creator who made it possible. We are all global citizens, and as such, we are expected to shine.
Living a life of purpose is the most important thing. Any life without purpose is life in futility. Without purpose, there's no value, and when there's no value, there's no life. Purpose determines function.
When you live your purpose on purpose, you'll be intentional in whatever you are doing. When you're living your life on purpose, the universe will align with you, and you won't need to struggle to survive. In fact, you'll find joy and peace of mind.
Purpose seems to be misunderstood and misinterpreted by so many people. It has been defined in many ways a particular author deems fit for his/her mission. To a student in college, purpose means something else; to an entrepreneur, purpose means something else; to a medical doctor, academic, writer, athlete, comedian, or Minster of God, it means also means something else. It basically means different things depending on the mission and goa they need to accomplish.
It might not seem rosy most times, when you work on purpose. There is a tendency that people will laugh at you if you don't have anything to show for it and if you are not able to monetize the business part of your purpose. Every productive venture we engage in has a productive side, it is up to you to decipher by looking deep in addition to exploring other options, systems, structures, funnels, and strategies on how you can monetize your purpose.
It's instructive to note that everyone you meet on the street is a potential client, because the challenge most people have is how to find a solution to the problem they have. Once you can create value for them, you will be handsomely rewarded. To that extent, you need guidance on how to apply this knowledge, and so I will strongly recommend you ask a coach or if you feel comfortable, you can reach out to me to assist you.
Purpose is very dynamic; many people have been wondering how can they discover their purpose. I will share some insight on how you can discover your purpose. To know your purpose, if you are spiritually inclined like me, you'll believe in God or the creator, you'll look up to him via prayers, or meditation to reveal your purpose on earth.
It should be noted that everyone has an assignment and purpose. Your purpose was ordained in heaven while your assignment is on earth. So, if you decide to detour, you might still attain success, but then, you might be a victim of defective success. You may be wondering what is defective success? Imagine leaning your ladder on the wrong wall to get to the peak of the ladder only to discover that it is leaning on the wrong ladder. Let's put it in perspective, imagine having the interest to be an accountant, but the vicissitudes of life or your parents influence you to study law, yes, you might get to the pinnacle of the legal profession, but since your passion is to be an accountant, you will be regarded as a defective success.
Another way to discover what your purpose is, is by looking at what makes you happy vis a vis your talents, skills and gifts. You can determine purpose by looking at how you invest your time, what you do with your money, what interests you, the feedback you receive from your work, how you find fun, the people you surround yourself with, and what interests you. You can even discover your pulse due to the causes you pursue like injustices, domestic violence, sexual abuse, etc.
Furthermore, if you are asked what you would do or how you would want to be remembered if you knew you were going to die in a year from today, your response can tell one what you are passionate about. The same goes for if you are asked what you would do $100million dollars to enjoy. Note that the money is not for investment purposes though.
Henry Ukazu writes from New York. He's a Human Capacity & mindset coach. He's also a  public speaker. He works with the New York City Department of Correction as the Legal Coordinator. He's the author of the acclaimed book Design Your Destiny – Actualizing Your Birthright To Success and President of gloemi.com. He can be reached via info@gloemi.com
Food for Living: The Hand of Favour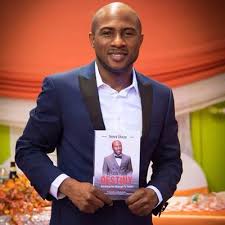 By Henry Ukazu
Dear Destiny Friends,
Favour is one essential ingredient we need to succeed. Favour certainly mean different things to different people. To Christians, it can mean the grace of God; in the circular world, it is called the X-factor, and for professionals, it can be luck or "unmerited" access to people. In all, favour can come from God, human beings, or the society.
I chose to write about this topic because as a Human Capacity Coach, I have come to understand that in the journey of life, most people attribute their success to their abilities; hard or smart work. They fail to understand that the universe works in dynamic ways one may never understand. This is because you may have all it takes whether it is theoretical or practical experience, you may even come highly recommended, and still lose to someone with less theoretical and practical experience.
Let's get more practical. In labour law, we have a saying that you cannot force a willing employee on an unwilling employer. You may be wondering what that means. In the corporate world, when a prospective employee is applying for a job, their biggest joy will be for the interviewers to like his or her face. This is because regardless of how qualified the candidate may be, if the panel or the head of the panel don't like the face, it's game over.
The hand of favour cannot be overemphasized; it trumps many factors. Favour works where man fails. In the real world, it is called the X-factor, and works in a dynamic way. It simply means a force or situation one cannot explain or imagine how it happened. When the X- factor is at work, there's something about you that will make you stand out. In actual fact, to accomplish certain things in life, one needs favour. If everything works for you due to your strength, knowledge, or skill, you are not favored. There should be something that you can't do, but only favour can make happen.
When you are experiencing unprecedented tough times you can't decipher, just call on the universal power of favour to come to your aid. To accomplish great things, you need the favour of God and men. It is not your knowledge, experience, background etc. that can make it work. Sometimes, you might have all and still need favour. In my estimated understanding of life, apart from that of the creator of heaven and earth, the highest favour we need in life is that of men, because human beings are currency.
There's usually a force one cannot explain as regards why some people will just like or dislike someone for no reason.
On a personal note, I have seen and experienced the hand of favour upon my life cause I didn't know I would come this far. Though my mind usually tells me I will be great, but when I look at the circumstances surrounding my life, I tend to have faith in the impossibility being made possible.
Let me start from being the author of two amazing books, being interviewed on television several times, being interviewed by the New York Times, having rare, amazing, genuine family and friends in addition to having mentors who have shown me love beyond my imagination. Some of these mentors of mine were met virtually, while I met a few in person. Most recently, I was honored to pick a former Presidential Spokesman in Nigeria from the airport. The striking thing for me is that we were communicating virtually, and the communication was humbling. When this great man arrived in New York, not only did he autographed four of his amazing books for me, he lodged me in a five-star hotel and splashed dollars on me. When I specifically asked why he did that, he said he came to New York just to see me. That's a wow for me.
To attract the magic hand of favour, your faith and altitude will have to attract the grace of favour to work for you. When you are favored, kings, queens, captains of industries, governors, presidents, celebrities, and many more will seek you.
Most times, we are quick to attract the blessings, and uncommon blessings that come our way as a result of our cerebral personalities, but that's not the true position. Sometimes, there are things that come to you without your input. You may be even less qualified, and in some cases, it might appear technically and humanly impossible for you to overcome or succeed in that endeavour, but you might be surprised to win at the end of the day. That's favour.
To know how favour works, consider how that beautiful and sassy girl from a decent family married you; how you got that job, how you met that great person, how you accomplished that task; how you won the election; and how you came this far. It's called the favour of God.
When you are favored, people will inconvenience themselves to bless you. Favour works when it looks impossible to achieve a particular task; when you are sick and wondering how you will overcome this sickness. The doctors might have given you a date to die, but the date will come and go, and you'll still be alive and, in some cases, live longer than the person who gave the date. What can one call such a situation if not favour and grace of God.
When you understand how favour works, you will thrive. For example, if someone is talented or gifted in designing, writing, singing, playing soccer, leading, among others, there's a tendency that person or their team is likely to win just because someone is who is favored to do a particular work in the team. It is sad to note that most times, we lose opportunities and blessings because they do not dress well as we expect them. A typical example can be a young lady who has many suitors asking for her hand in marriage, she may be deceived by the looks of a particular man who may have riches, but lack the qualities of a husband or father, as opposed to a man who may not have the money now, but blessed with the desired qualities of a being a good husband, father in addition to wealth.
In conclusion, it is instructive to note that we all have this favour, but we don't tap into it. Start by declaring and speaking favour into your life. While we waste time complaining of lack sometimes, it should be noted that the universe responds to what we give to it. So whenever you speak, just know that the walls hear, the ground stamps it, and the air carries it.  Again, the universe does not respond to lack. It responds to abundance. So, whenever you complain, just know that you are driving favour away.
Henry Ukazu writes from New York. He works with the New York City Department of Correction as the Legal Coordinator.  He's a Transformative Human Capacity and Mindset coach. He is also a public speaker, youth advocate and creative writer Design Your Destiny and Unleash Your Destiny.  He can be reached via info@gloemi.com
Against All Odds: Be Ready for Effective Leadership
By Tolulope A. Adegoke
"As you walk in God's divine wisdom, you will surely begin to see a greater measure of victory and good successes in your life. Wisdom is the principal thing which opens its subscribers up to Learning, living, loving, leading and being 'liquid'; to being Enterprising, educative and entertaining; toward reaching the greatest Altitudes with the right attitude, which is amplified by aptitude, through tireless Determination, decency and deliberate diligence; Extra-ordinary feats and exemplariness; Restitution which commands restoration, revitalization, redemption, powered by result-orientation; Sensitivity, sensibility, stability, sanity, sanctity and sacrificial lifestyle; culminating in great Harvest, with uncontrollable happiness that transforms you into a healing vessel; you gain Immunity, independence, intelligence, and becomes an instigator as well as an internal developer; thereby, exhibiting acute Professionalism  being a principal, producer, a price and the prize. Every leader has a ship, and every ship has a leader; The SHIPs you build is what makes you the LEADER." – Tolulope A. Adegoke, PhD., MNIM, FIMC, CMC, CMS
To effectively lead, you must gain and harness wisdom. To harness means to control or use something especially resources or potentials. But it requires divine wisdom to harnessing your 'empowered Zeros' correctly or effectively. What is the essence of empowering your Zero if you would not use or engage it? Of what use is wisdom if it will not be engaged? For example, many people have empowered themselves by investing in a series of skills and academic programmes, yet, might still lack the capacity to harness it properly to their profiting. Even, many that are well-read are most times "walking textbooks," they have all the relevant information or knowledge in their areas of specialization(s), yet cannot practically apply it to solving real-life situation or issues. Yes, they have the "key" to their field, yet cannot still unlock real life's doors, they can tell you everything about the "key" and how useful it is to society. What would you say of an expert or professor of Mechanical Engineering who cannot work on his own vehicles or gadget rather, would rely on the roadside mechanics to fix the mechanical faults on his own vehicle, but can only give you theoretical explanations on information about some brand of vehicles.
It is divine wisdom that teaches us to go into actions towards solving problems distinctively and accurately because it is what makes saviour out of men; it is not just your knowledge or understanding. Knowledge gives you information but wisdom helps you to go in search of required or needful information and their application processes, while understanding would only help you to have in-depth insight about a problem or situation. But wisdom helps you to apply and not just "apply" but correctly and profit from it.
I once wrote in my previous articles about two different persons who applied wisdom as Zeros. One person benefitted from the wisdom he applied and became a HERO while, the other did not benefit from his own applied wisdom; yet, he remained the same and nobody noticed afterwards. The application of our gifts must also be well guided by wisdom through the Holy Spirit if we would seek Him. The Holy Spirit inspires us and helps us with what would seek Him. The Holy Spirit inspires us and helps us on what to do with the gifts, how to go about, what to do with it, when and where to apply those gifts to our own benefits of others and to the glory of God.
It takes divine wisdom to harness (put to usage) your empowered Zero. Let us see some of the surpassing virtues of Divine Wisdom. Divine Wisdom makes saviours out of men. Obadiah 21 says: "And saviours shall arise out of Mount Zion."
Saviours are men that are answers to the prayers of others. Nehemiah9:27 says: "And they shall cry unto the Lord, and He will send them Saviours." They are men who are the answers to the calamities of the earth. Romans8:19 says: "the earnest expectation of the creatures waiteth for the manifestation of the Sons of God." So the whole world is waiting for you to harness your empowered Zero for their liberation, comfort, and deliverances. You carry the solutions that other people seek. When a man carries divine wisdom (solution), he becomes is the answer to global problems. Pharaoh offered everything to Joseph because he was a rare gem when pharaoh said in the scriptures: "Where will one find a man like this in whom the Spirit of God is?" which simply means that, if this man called Joseph leaves, our answers, fruitfulness leaves with him.
There are those are people who opportunities naturally look for them while so many are all out searching for opportunities and not finding one. Pharaoh and the entire Egypt saw Joseph as an opportunity, but Joseph did not see him as one. That means Joseph knew that his answers were not in any man but in the grace of God, and that grace found expression through divine wisdom.
Simply imagine Joseph's appearance was like a job interview, but pharaoh began to look at Joseph as his breakthrough…if this man (Joseph) should go away, things will fall apart/breakdown. Pharaoh, therefore, made Joseph over his house, while he (pharaoh) only retained the title but Joseph was the one in charge of the affairs of Egypt!
 Divine Wisdom gives relevance. Harnessing your empowered Zero gives you relevance locally and globally through the unction of divine wisdom. Proverbs 8:15: "By wisdom kings "rule" and princes "decree" justice. In every group of people or society, there must be somebody to rule. What wisdom does for us as believers is that it makes a ruler out of us, and the ruler is always needed, he is always in demand. And concerning Joseph, the bible says in Psalm105:17-22: "He sent a man before them, even Joseph who was sold for a servant, whose feet they hurt with fetters, he was laid in iron until the time that his word came." The word of the Lord tried him, the king sent for him and loosed him, even the rulers of the people and let him go free, he made Lord over his house and rulers of all his substance to bind his princes at pleasure and teach his senators wisdom. In other words, no gathering or meeting held in Egypt without the presence of Joseph during this period, because he was their answers. So, he was always in demand. Even Daniel in the scripture was relevant for 65years without running for any election, because the man of divine wisdom is a rare gift to any generation. There was unhindered release of unique wisdom upon his life which he applied!
Divine wisdom guarantees triumph. We can also see this in the life of Joseph; he triumphed over the evil intentions of his brethren. "They saw him afar off, and they said behold this dreamer cometh. Let us destroy him." [Genesis37:18-20] But wisdom did not only preserve Joseph, but made him the preserver of their lives! "God has sent me to preserve life and to give you posterity" [Genesis 45:4-8]
 Joseph became the answer to their problems. They planned to kill him, but the wisdom of God which he harnessed preserved him. Divine wisdom brings about sweat-less victory. "A wise man scaleth the city of the mighty and casteth down the confidence thereof." [Proverbs21:22]
"He would unfold unto us the manifold wisdom of God to us to the intent that on principalities and powers may be known the dominion that God has ordained for us in us." [Ephesians3:8-11]
Wisdom is the divine secret for continuous triumphs. Wisdom scales the city of the mighty. It is not only the strong that wins, it the wise that wins continuously…Be wise!
Ensure that you are harmless like the dove and be wise as the serpent because no matter how harmless you may be physically when you have wisdom, you are as venomous as the serpent and most dangerous to any opposition that may rise against you.
When you know to do, you become dangerous to the enemy! Having studied the lives of David and Solomon, I have realized that David having been wise as an angel, but it was recorded in the bible that his son Solomon was the most-wise in his generation (Old Testament). David was a fighter, but Solomon was a diplomat (a wise man). All the days of his life, there was no war. Not that there were no enemies, but the wisdom of God on him scared the enemies off him and his environment. Even with the biblical description of the armies of Solomon; it says, he built cities for his armies…The wisdom of Solomon scared the enemies. It means, while the enemies were planning on how to attack, they began to observe Solomon and they became so afraid of him. Even the queen of Sheeba entered into his Palace and there was no more spirit left in her, because "wisdom scales the city of the mighty."
Although, these stories of wisdom are fascinating, but they are not yet God's best, as he has packaged for us." Those are examples and patterns of what God has in stock for us. "But with to which are called both Jews and Greeks, Christ, the power of God and the wisdom of God, because the foolishness of God is wiser than men. And the weakness of God is stronger than men." [1Corinthians1:24-25] "In Him (Christ) dwelleth all the fullness of the God-head bodily." [Colosians2: 9]
These stated scriptures above, means that Christ is the Wisdom of God and the Power of God; Secondly, Wisdom is the fullness of God inside Christ…The Wisdom of God is not partial, but in full in Christ. "And you have the mind of Christ." [1Corinthians2:16]
So, by potential, the wisdom of God, God in His totality is available unto every believer.
God cannot be stranded; He cannot be in a position of not knowing what to do. He can never scratch His head looking for answers. Since all of the wisdom of God is in Christ Jesus, it is all available to you! That means you should never be without answers initially, which is God's redemptive package for us in redemption.
A believer who is working by divine wisdom, even on his worst day is better than the best sinner! The day he would be counted or regarded as foolish, he would be wiser than the wisest; in as much as he is walking in his full potentials for the benefits of mankind and to the glory of God.
Wisdom cannot be acquired, it cannot be caught, it cannot be taught, but it is only received. God gives wisdom. Joseph said to the king of Egypt: "it is not in me but God shall give pharaoh an answer of peace." So, wisdom comes from above. It is the wisdom that comes from above, that is above all. Therefore, wisdom is the latest currency for buying and wining all things, all through. Proverbs 8:15 (KJV) reveals,
"By me kings reign, and princes decree justice".
Tinubu Announces Akume As SGF, Gbajabiamila As Chief of Staff
The President, Bola Tinubu, on Friday, appointed the outgoing Speaker of the House of Representatives, Femi Gbajabiamila, as his new Chief of Staff.
He also appointed a former Deputy Governor of Jigawa State, Sen. Ibrahim Hadejia, as Deputy Chief of Staff and Former Minister of Special Duties, George Akume, as Secretary to the Government of the Federation.
This was revealed in a statement signed on Friday by the State House Director of Information, Abiodun Oladunjoye, titled 'President Tinubu appoints Gbajabiamila COS, Sen. Ibrahim Hadejia, DCOS, George Akume, SGF.'
"In a meeting with Progressives Governors Forum, the President also named former Governor of Benue State and immediate past Minister of Special Duties, George Akume, Secretary to the Government of the Federation," the statement read.