Food for Living: Separate Yourself from the Crowd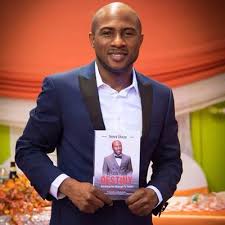 By Henry Ukazu
"Whenever you find yourself on the side of the majority, it is time to pause and reflect." — Mark Twain
Greetings Friends,
Of all the beauties of life, innovation sure stands out. As a concept, it has truly changed the way we live. Check out what a former American President, Barack Obama, said when Steve Jobs died: "Steve Jobs is one of the greatest American innovators – brave enough to think differently, bold enough to believe he could change the world, and talented enough to do it."
President Obama also stated that Steve Jobs changed the world we see.  It is on this premise we shall be discussing how we can separate ourselves from the crowd. In a nutshell, you can't expect to go far in life by just fitting in. 
As human beings, we are all unique; we are all made in different shapes, sizes, compositions, and genes. However, the most interesting part of our being is our lifestyle. In a different context however, life is about how we package ourselves. If you're in business, you ought to know how to make your product not only attractive but unique. If you're a marketer or sales agent, you must know how to use personal relation skill and emotional intelligence to sell your products.
Separating yourself from the crowd can be understood in different ways, but for the purpose of this article, we shall be looking at it from the vantage point of making not only ourselves unique but also our products. If you truly want to make a name for yourself, you have to separate yourself from the bandwagon. We live in a world where there are so many competitions and envy. This feeling is not only limited to individuals, but it is also applicable to business, leadership, field of academics, entrepreneurship, and family in general.
According to an African proverb, if you want to go fast, go alone, but if you want to far in life, go with a team. This is an indisputable fact which underscores the power of teamwork. However, there's a twist here, according to some schools of thought, the one who follows the crowd will usually go no further than the crowd.  This is true because sometimes, following the bandwagon might lead you to the wrong place/direction in life. Imagine driving a car on a highway, you'll always have the tendency to follow the popular route as opposed to the less-traveled route, but if you truly know where you are headed, you won't be bothered about the popular route of other commuters. That's simply how life works in the real sense. You simply have to carve a niche for yourself in order for people to take you serious.
Let's take the conversation a little further; if you take a look at the species of birds you'll notice that they all have feathers, but none can go farther than the eagle which is regarded as the king of birds because it can fly higher than other birds. The interesting thing about the eagle is that it takes its game higher when the needs call for it and it's not easily swayed by little things. This ability makes the eagle to focus more on important issues.
A distinguishing quality of every business or organization is the kind of value and services they offer. As the saying goes, there's literally nothing new under the sun. This is because you cannot really reinvent the wheel. Every business, organization, school, and the government has some level of similarity in what they are doing, the only difference is how they do it. For example, if you are in business, a critical skill to have is emotional intelligence. A lot of people lack empathy and this has led to the fall of many businesses, associations, and organizations. Whether you are in business, a teacher, pilot, or even a hotelier, an important question to ask your customers or guests is, what do you need; how can I help you? Always look out for them, in that way they'll know you are not only interested in their money but you are also interested in giving them value.
If you are in business, your ability to give your customers more than they require like using the double-platinum rule will go a long way to make your customers loyal and more trustworthy towards you. You can do this by giving value to your customers. Questions like, how are you feeling? How was your day? Take it easy, can go a long way to attract loyal customers. Every business has a secret; your ability to read the writings on the wall in addition to having the right strategy will go a long to make your product unique.  Potential employees also need this knowledge in order to be gainfully employed. In order to stand out, some students burn the midnight oil/candle, limit social outings, and the varieties of life which nature has offered them.
Furthermore, you have to separate yourself from the ordinary by working on improving yourself on a daily basis through learning new skills, trade, acquiring new certificate, and training, working on your talents and networking with the right people amongst others.
The question now is, how do you separate yourself from the crowd?
1.      Define Your Value
Think about the value and experience you are offering people. What do they see, hear and smell when they walk into your office or business area? Think about your target audience; Think about the vision and mission you will like to be remembered when your time is up on earth. By so doing, you'll be creatively making a name for yourself. You must define and differentiate yourself if you want to make a real impact, and also if you want people to take you serious.
2.      Define or Create Your Personal Ambition
Without a definitive personal ambition, self-branding will lack direction. Having a definitive personal ambition will ensure you do not build a controversial brand i.e. a brand contrary to your actions. To avoid this, you need to define your mission and roles in life. Consider your dreams in life and how you intend to achieve them. Then, formulate a goal that will encapsulate what you want from life. Secondly, have an action plan (mission) that will help you achieve your goal in life.
3. Consistency
You have to be consistent and proactive for people to take you serious. It's worthy of note that inconsistency is not consistent with the lifestyle of greatness. You can be consistent by setting a pace you can maintain. Once people know that you're sharing something unique and valuable consistently, they will show up in droves. However, that only matters if you keep it genuine.
4. Develop a Personal Balance Sheet or Score Board
Your scoreboard needs to put a few things into consideration: your goals, strategies, monitoring methods and feedback. It is meant to measure your day-to-day activities against your brand promise. In that way, you'll be keeping track of your performance.
It is not really easy to stand out in business or in life generally due to the many push back you may face, that's literally how difficult it is to be yourself. And as Ralf Waldo Emerson stated, "Do not go where the path may lead, instead go where there's is no path and leave a thread".
Conclusively, note that being unique can be challenging, but at the end, it will stand the test of time.
Henry Ukazu writes from New York. He works with the New York City Department of Correction as the Legal Coordinator. He's the author of the acclaimed book Design Your Destiny – Actualizing Your Birthright To Success.
Corruption: Buhari Suspends NBC DG, Kawu
The Presidency has suspended the Director-General of the National Broadcasting Commission, Mallam Ishaq Modibbo Kawu.
Sources in the Office of the Secretary to the Government of the Federation said Modibbo reportedly got the suspension letter during the week but had been battling to have it reversed.
"I have confirmed from the relevant department, it is true that the DG of NBC, Mallam Ishaq Modibbo Kawu, was ordered to be suspended by the President (Maj. Gen. Muhammadu Buhari (retd.) following series of petitions and allegations against him," a source in the SGF office stated.
Yet, another source said he was asked to "step aside" following investigation of the petitions against him.
The suspension came many months after an ongoing prosecution of Kawu by the Independent Corrupt Practices and Other-Related Offences Commission for alleged corruption.
Consequently, the Director (Broadcast Monitoring), Armstrong Idachaba, was said to have been directed to act pending the outcome of the case.
When Saturday PUNCH visited the NBC on Friday, the issue was being discussed in hushed tones among staff members.
But when contacted, the spokesperson for NBC, Ekanem Antia, told our correspondent that he would not speak on the issue as according to him, he did not have details of the allegation.
"I am not aware (of it), as we speak now. I don't have any document on my table to confirm (it). But we will issue a statement if at all it is true. The office is still working; we are all in the office. Everybody is in their department," he said.
Several calls later put across to him didn't go through as his telephone line indicated that it was switched off.
Last year, a civil rights organisation under the aegis of Coalition Against Corruption and Bad Governance, said it had made a fresh discovery of 16 illegal slots of radio licences approved by the NBC DG.
The organisation had alleged that while six slots were for his private company, Word, Sound and Vision Multimedia Limited, another 10 were approved for companies which did not apply or were not on the list approved by Buhari.
The chairman of CACOBAG, Alhaji Toyin Raheem, who raised the issue in a statement issued in Abuja, claimed that a former SGF was one of the 10 beneficiaries of the radio licences recently doled out by NBC.
The CSO asked the Presidency to direct anti-corruption agencies, including the Economic and Financial Crimes Commission and ICPC to investigate its findings.
But Antia had said the allegations were not new as the same group had petitioned ICPC.
The ICPC had urged the Federal Government to suspend Kawu and 32 other public officers/civil servants undergoing corruption trial at the time.
The commission had arraigned Kawu and two others, Dipo Onifade and Lucky Omoluwa, on alleged N2.5bn fraud.
They are being prosecuted on 12 counts for allegedly conspiring with one another to use the position of Kawu to confer a corrupt advantage on Omoluwa, his friend and associate, for which they pleaded not guilty and were granted bail.
The anti-graft agency also charged Kawu for allegedly deceiving Mohammed to sign the deal.
The embattled NBC boss allegedly asked Mohammed to approve payment of N2.5bn to Pinnacle Communications Limited owned by Omoluwa as "Seed Grant" under the Digital Switch-Over Programme of the Federal Government.
The suspended DG has however denied the allegations.
The Punch
Food for Living: Define Your Purpose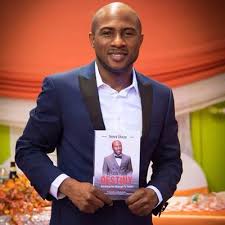 By Henry Ukazu
Greetings Destiny Friends,
Today, I would like to ask some simple but intriguing questions. Who are you? Who do people say you are? What do you want from life? Be as honest as possible to tell yourself the truth. Remember, the worst thing you can ever do to yourself is to tell yourself lies. This is because you can lie to others but you can never lie to yourself.
Everyone one of us wants to live a life of purpose, but in actual sense, living a life of purpose can be challenging but fulfilling. Most times, we ask what should I do with my life? What is my life purpose?" It's quite unfortunate to not note that many people don't know really know themselves until they get to their 40s and 50s and still some of them have no clue what they want to do with themselves. The answers to some of these questions are what we shall be discussing today.
If you ask a million and one person what they want for themselves, trust me, you'll get a million and one interesting and amazing answers. The reason is quite simple, just like we all have several taste buds, so also do we all have different choice and aspirations towards life.
The journey of life is such an interesting one that makes one to really ask what is the meaning of life? The meaning of life can simply be found inside you. Whatever you decide and value in addition to giving attention can be used as a perception guide to know what someone appreciates.  For example, while some people care more about money, some others might have a preference for fulfillment in a career, or alternatively joy and peace of mind. In a relationship, a man and woman need various qualities in each partner before they make up their mind if they can either tolerate or outright reject the person. In business, every rational and informed mind chooses a business of interest he/she likes or is passionate about. Failure to do so might limit your motivation to forge ahead especially when the return of investment is not coming through.
I believe that every person on the planet is born with intrinsic value. I believe you were put on this earth for a specific purpose. So, regardless of where you are in life, I have a question: What's the ultimate goal behind what you do every day?
What's your mission, your calling, your purpose? Are you achieving it? Probably not. So, consider this one simple piece of advice that could change everything and help you live the life you've always desired.
We shall be exploring several areas of interest to elaborate how you can not only define yourself, but at the same time, how you can distinguish yourself.  Many people suffer from indecision and this has contributed to a lot of failures in their personal and professional lives.
The first step in deciding what you want in life is by defining yourself.  Defining oneself might be a little bit challenging. It is worthy to note that you'll have a hard time defining yourself if you don't know yourself.
Let's share some practical examples of how we can shape our future.
What Are You Passionate About?
The question can be framed to be what are your values and interests to life. In our contemporary society, the world is in dire need of visionaries with great innovative thoughts and actions. Your values and interest can be used to define you. What most people don't understand is that passion is the result of action, not the cause of it. Discovering what you are passionate is a lifetime adventure because it's like a trial and error process. Some of us don't really know what we like until we actually engage in that activity.
Who you are is defined by the struggles and values you stand for in the pursuit of success. For example, the people who enjoy the struggles of a gym are the ones who get in good shape.
Furthermore, since most people find it hard to know what they want in life, it is always better to ask them a simple but intriguing question- If you have everything you need in life, what will you do with your time? Alternatively, it can be framed to be if you are to live your house voluntarily to anywhere on planet earth, where will you go and what will you do? Whatever response anyone gives can be used to know their values, interest and what they are passionate about life.
In defining your life, it is imperative to ask yourself questions like, What change will you will like to see in the world, how will you like the world to remember you? How will you like to save the world? What are you going to do to save the world? These are some of the questions you can use to define oneself.
Employers are not left out in this struggle, in their pursuit to get the best employee to hire for a position of interest, they always look at the values, sacrifice and time a candidate has invested both theoretical and practical terms to show interest and passion in the industry.
Furthermore, people want an amazing physique but don't want to put the pain and physical exercise that comes with it. People want to start up a business but are not willing to take a worthy risk. People want an amazing partner but are not willing to deal with the stress that comes with it-rejection and patience to get it right. We desire an amazing job, but yet we find it hard to put in the necessary work, skills, knowledge and associated networking that comes with it.
What Are Your Goals
Goals help to define us. One of the key ways to know what a person likes in life is by looking at where they spend their time on. If you have the desire to be on the television, you must do the work by learning the skills and profession very well. If you have a passion for fashion, you ought to be dressing to impress, if you want to be a great public speaker, you have to read great books and practice public speaking by joining local clubs in your neighborhood like Toastmasters International. Settings goals is not an easy feat, it is following through that makes the difference. An athlete, a vegetarian a lady or man looking for a particular shape know they have to work on their diet and also engage in physical exercise to get their desired goal. It is imperative to note that goals are necessary in order for you up to have a happy future. Do you have goals; career goals; family goals; spiritual goals? If yes, what are they? What determines your success is the pain and sacrifice you are willing to invest. You definitely have to know why you are pursuing your goals.
The secret to Success:
An indisputable definition of a genuine success is achieving success itself. Nothing defines a man than what he was to overcome in order to achieve success. Success truly defines us in many fashions. However, this success did not come on its own, it has many feathers such as focus, perseverance, determination, hard and smart work amongst other factors. For the sake of this topic, we shall concentrate on focus. No doubt there are many secrets to success, but one of the outstanding secrets of secret is focus. When you are as focused as an eagle, you see nothing else but the endpoint of your vision.  One of the most powerful techniques you can use to ensure your immediate and continued success is to stay focused on what you want and don't give in to worry doubt, or to the temporary circumstances or even set back that might be happening right now in your life.
In the light of the above points, can you in all sincerity define or say what you want in life?
Henry Ukazu writes from New York. He works with the New York City Department of Correction as the Legal Coordinator. He's the author of the acclaimed book Design Your Destiny – Actualizing Your Birthright To Success. He can be reached via henrous@gmail.com
NASS Commends IGP, Runsewe For Protecting Govt Property
The National Assembly has commended the concerted efforts of the Inspector General of Police, Mohammed Adamu and Otunba Runsewe (Director-General) National Council for Arts and Culture for ensuring the protection of public utilities.
Members of the House Committee on Culture and Tourism led by the chairman, Hon. Ogbeide Ihama denounced a situation where private individuals convert government property for personal use extolling the IGP and Runsewe for securing the permanent site of NCAC located in Abuja.
Hon. Ihama said both men have remained unwavering in their commitment to protecting government properties citing the Art and Crafts Village belonging to NCAC as an example.
According to the members who visited the premises as part of an inspection visit, the NASS was pleased with efforts made so far by Runsewe to refurbish the Art and Crafts village expected to generate thousands of jobs when completed.
The honourable members further harped on the need to secure and maintain such places as the NCAC cultural site which was almost taken over by some self-serving individuals for selfish gains until Runsewe, upon assuming office decided the party was over.
They expressed full support of the federal government as the council seeks to reopen the village for the benefit of Nigerians.
Runsewe led the honourable members along with members of his management around the village explaining that no stone will be left unturned in a bid to rebuild the place to meet with international standards.