Food for Living: Take That Bold Step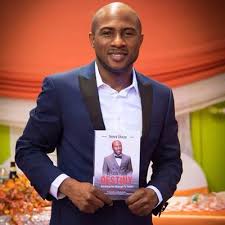 By Henry Ukazu
Dear Destiny Friends,
"Whatever you do, or dream you can, begin it. Boldness has genius and power and magic in it." ~ Johann Wolfgang von Goethe
If you will agree with me, the beginning of any task is usually the hardest step, but if you can take the bull by the horn and begin, you will be happy you took the decision to start.
There's a popular Chinese proverb that says: "The best time to plant a tree was 20 years ago. The second-best time is now." Basically, this means that if you want success and growth in the future, the best time to act is now.
Every day we look for opportunities, but we fail to see the opportunities around us. If we can look inward, we will see that we are the opportunities we are looking for. This is because we can create opportunities for others. It is instructive to know that any opportunity we have today was created by somebody. Facebook was created by Mark Zuckerberg, Microsoft was created by Bill Gate. iPhone was created by the late Steve Jobs. The question you should be asking yourself is, what opportunity are you creating for the next generation?
It is interesting to note that Mark Zuckerberg, Bill Gate, Jeff Bezos all dreamt of whatever they have today; they didn't just dream, they took bold steps to actualise their vision. You are not different. Your academic background, environment, or finance is not an issue when you have an idea. Just begin, the universe has a way of meeting you halfway, provided you are solving a problem.
It should be noted that each of these individuals are not different from you. They have the same capabilities as you, with slight modification which is the enabling environment, but the difference is that they acted.  Do you know that you are carrying a billion formula? You have a million-dollar idea waiting to be tapped.
You have a voice; you have a message the world needs to hear. You are sent for a reason. You are resourced for a purpose. You are a problem solver. You have a purpose and an assignment to fulfill. Don't allow your vision and dream to go with you to the graveyard. No wonder they say that the graveyard is the richest place on planet earth.
For you to create an opportunity you must  Dare to succeed, and you cannot dare to succeed without taking a bold step. Taking a bold step involves risk. This is because it can go either way. When you succeed it becomes an opportunity and success story, but when you fail, it becomes an experience which you will have to learn from. However, for you to take a risk, you need to study the risk involved, and ask yourself hard questions like, what will I gain if I pull it through? What will I lose? Calculate the risk by looking at the indices namely the advantages and disadvantages, and which one has a heavier weight.
As human beings, we all have dreams and ambitions, but one of the greatest challenges facing us is execution. Nothing is easy to attain in life. If you don't take the bold step, you will remain where you are. One of the greatest pains and regret we don't want to have later in life is having a feeling of disappointment. so why not take that bold step.
In every sphere of life, you need to take the bold step. There's an African proverb that says, "you can't be at home to know the cost of a product". This literally means that if you need something you must go to the market. It's like a young man who sees a lady she likes, if you don't take the bold step of asking her out, you'll never know what's in her mind.
I can vividly remember when I began writing my first book, I didn't really know how to begin. Even when I begun, I wasn't sure of what I was writing, but guess what, I didn't bother to know if I was making sense or not, I kept on putting my thoughts down as it flows. At the end of the day, I had friends, mentors, and angels who came in handy to provide materials, proofread and edit the contents.
I also remember when I began my company, Gloemi. I didn't  have all the right structures in place, but as I look back after a year on the global recognition, opportunities and partnership I have gained over time, I do know that if I have not taken the bold step, my business wouldn't have been where it is today. Of a particular interest to mention here was the interview I had with New12 and New York Times because of my book and business. Now imagine if I had not taken the bold step to begin, would I have such global opportunities? Your guess is as good as mine.
Trust me, taking the bold step is not easy, it comes with its own challenges which is not limited to the fear of the unknown, failures, and negative vibes from friends, family, or strangers. This is because nobody might believe in your vision or understand what you are going through. But then, you don't really have to care about what others are saying if you have a strong feeling about the journey you are about to embark upon. You may consider their thoughts, but the ultimate decision is yours to take.
You may be wondering how to take the bold step? The first step entails having self-confidence. Self-confidence is different from arrogance and pride. When you know yourself and your capability, you wouldn't make noise about it. Isn't it true that an empty vessel makes the loudest voice?
Furthermore, wealthy people don't make noise about their money neither do they seek validation, but average and poor people always are mostly seen flaunting their wealth.  According to a philosopher, "Wealth is quiet, rich is loud, poor is flashy".
Most times we allow criticism and what people will say to hold us back. It is instructive to note that, the only way to avoid criticism is to say nothing, do nothing and be nothing. As human beings, it's hard to avoid criticism. People will definitely say something about you whether you like it not.
Criticism comes in many ways and sometimes is disguised as good advice.  For example, if you want to buy a house, start a new business or even marry, you get a thousand and one advice and warnings. This suggestion(s) may be good, but what's the relative value you will gain if you decide to listen to them?
Now, tell me this; what's preventing you from taking that bold step?
Henry Ukazu writes from New York. He's a Human Capacity & mindset coach. He's also a  public speaker. He works with the New York City Department of Correction as the Legal Coordinator. He's the author of the acclaimed book Design Your Destiny – Actualizing Your Birthright To Success and President of gloemi.com. He can be reached via info@gloemi.com
Food for Living: Differentiating Between Goals and Desires in Attaining Success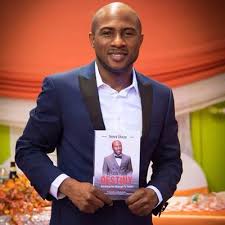 By Henry Ukazu
Dear Destiny Friends,
Much as succeeding entails a lot of work, it is important to note that one must desire success before success comes to him. Success doesn't just come to you; you attract success by the work you do. Success does not attract excellence; it is excellence that attracts success, which in turn attracts prosperity. When you are good with your what you do, people will gradually flock to you because you practically have the solution to their challenges.
Success is not accidental, it is an intentionally effort, and one must crave for it; you must desire it like a man desires and chases after a lady. Even when he gets hold of the lady, he must strategically do all that is necessary to make the lady love and stick to him, otherwise, the lady might be tempted to leave. That's how success truly operates.
When you attain success, you must ensure that you maintain it by crossing the Ts and dotting the Is. It's important to note that you can earn wealth, you can come first in class, you can distinguish yourself in any sporting activity, but what's important is maintaining the top spot.
Sometimes, we mix-up goals and desires forgetting that there's a thin line of difference between both of them. Did you know that you can desire something without necessarily putting in the work to attain it? In the same way, if you have a goal without a plan to actualize the goal, it becomes a mere wish. According to Greg Reid, "A dream written down with a date becomes a goal. A goal broken down into steps becomes a plan. A plan backed by action makes your dreams come true."
It's instructive to note that goals are different from desires. While one is a mere wish, one is backed by action. It is the desires, passions, and sacrifice that you have for any idea that will determine how successful you will be in life. You can hardly succeed in a craft or business you are not passionate about. To truly succeed, in any endeavor, you must love what you are doing. Happiness and joy are critical to success. It is difficult to "succeed" in any craft you don't like.
In connecting your desires, ambition, goals and interest, there's a spiritual connection attached to your instinct, passion and happiness when you are working on purpose. It is this feeling that makes you spend countless hours and energy on the cause. While working on the project, you might feel hunger, experience disappointment, betrayal, or even failure, but what keeps you going is the internal feeling of fulfillment/joy you get while working on the project. This is the feeling of success. This feeling stimulates your goals and desires.
Do you know that success is relative? If you ask a thousand and one person what success means to them you are likely to get a thousand and one responses.
As an individual, if you are asked, what success means to you, what's likely going to be your response? While some people will say building a house, getting married, having kids, and affording the good things of life without stress, some others person might say having XYZ amount of money in my bank account. Another set of persons might say training my children to be good children, having a good name or even achieving my personal and professional targets. Yet another set is wont to say living in superb health as it is universally believed that 'wealth is health'.
It is therefore, obvious that, depending on who you speak to, every person's case is literally different? This goes to say with equivocation that just as we have different taste buds, our individual tastes and preference to life is quite different.
It is imperative to note that planning and execution are two different ball games. While it may be easy to plan, it may not all be easy to implement/execute. We are in the third week of January, and some of us are already sliding back from the wishes, desires, and goals we set for ourselves early in the year, while some others are already hitting the ground running, with hundreds of thousands and millions of naira, dollar and pounds, depending on the currency of the host country, lining their bank accounts.
In conclusion, take time and examine the goals you set for yourself in 2022? What are the personal and professional training you plan to attend in 2022? Do you plan to read a book every week? Do you plan to publish a book? Do you plan to start your online business? Do you plan to go to the gym on a regular basis? The list is literally endless. The ultimate aim here is to reposition and change your mindset on the difference between desires and goals as they relate to attaining joy and fulfillment.
Henry Ukazu writes from New York. He's a Human Capacity & mindset coach. He's also a public speaker. He works with the New York City Department of Correction as the Legal Coordinator. He's the author of the acclaimed book Design Your Destiny – Actualizing Your Birthright To Success and President of gloemi.com. He can be reached via info@gloemi.com
The Power of planning: Authentic Strategy for All-round Possibilities
By Tolulope A. Adegoke
'Planning is winning, just as breathing is living. Those who do not SIT to study today should not expect to become Masters tomorrow. So, sit on your job; never depend on father's inheritance or you offer yourself over to poverty. Your Work is what determines your WORTH, not what people think about you. – Bishop David O. Oyedepo
Planning is so vital to any man's life and as well to any business endeavours. It is planning that gives value to PURPOSE. Purpose is dead without a PLAN. It is planning that empowers PURPOSE to deliver. Purpose is impotent without a PLAN! A farmer that does not plan will be a failure because, in farming endeavours, you need to plan your planting season, the various operations before and after the planting season otherwise, you will just be doing everything b anyhow (that is without a guide), then end up in frustration. Apostle Paul in the Scripture said, 'I have watered, Apollo watered, but God brings the INCREASE! There must be a planting PLAN in place. If you want the best out of it, you must as well engage in the Watering Plan to be sure that, in case the rain fails, you will be sure that there is a way to get water to your plants so you can get your harvest.
Every building begins with a plan; you need a plan for any building of any value. Any building that holds any value requires a plan. The construction of any great building requires a plan. Hebrews 3:4 reveals that 'For every house is built by some men, but he that built all things is God.' Sometimes, we hear people say, we have built this business- this connotes that a business is also in form of a buildings, and it requires a plan (that is, a business plan). There must be a plan!
A Management theory was postulated by Bishop David Oyedepo, that: 'You do not grow big to manage well, but you manage well to grow big.' So businesses that will be big tomorrow will be seen today through the quality of the structural plan that is engaged. You get to know a better tomorrow right from today.
Most businesses today are victims of lack of a plan or poor planning. There is no differentiating procedure between the Capital and the Income (Profit) because, everything had been mobbed together, thinking that by the time their investment becomes bigger, they would be able to organize their business formats (proceeds).
"You do not need to have an account to be accountable! You only need strategic planning to maximize your business endeavours. If you are not futuristic in your approach, you cannot earn a future!'- Bishop David Oyedepo
This isn't about mere planning, but making futuristic planning. It is a good management culture that guarantees good results. Whatever farm that is not properly managed is bound to fail; the quality of seed notwithstanding. Good management is key to the good fruit yielding capacity of any farm. The quality of management is what determines the quality of results. Therefore, management skill is key to determining the level of results that any organization could ever command. Just as you are aware that life not well managed will be wasted; time not well managed will be wasted; energy not well managed will be wasted. So, everything that is to grow must be well managed. Praying without planning is playing without knowing; and planning without programming is like playing in the woods (that is, lost in the wilderness); And programing without pursuit is like dinning with the dead. That is why it is said repeatedly that EXPLOIT is EXPENSIVE! So, from Purpose you must move into PLANNING, and from Planning, you section your PLANS into TIME-SLOTS and then, to SET GOALS! And them, the Pursuit begins- It is a POWER CYCLE!
PURPOSE-PLANNING-PROGRAMME-PURSUIT-RESULTS
You must continue the above processes till you draw your last breath. Prayer alone (I think) will make you a burden to God; it is Prayer with Planning that makes you a co-labourer with God. Your daily 'give-me' prayers bore God, but when you engage in planning with your prayers, you become co-labourer with God.
Proverbs 24:3-5 (KJV) reveals that: 'Through wisdom a house is built, and by understanding, it is filled with all manner of precious and pleasant riches.'
Amplified Version reveals: 'Every enterprise is built by wise planning, and becomes strong through common sense and profits wonderfully, extra-ordinarily by keeping abreast of the facts.'
The future of every business (enterprise), therefore is at the mercy of very wise planning and a Common-sense Execution Programme (CEP) of the plan, engaging all available facts. The above defines planning in our various business or daily endeavours.
Every enterprise is built by wise planning, it becomes better through the use of Common sense and profits wonderfully by keeping abreast of the facts. That is why it is needful to always consult resource materials in your facts hunting crave; and from there you are able to locate facts, relevant for your planning processes. It is the facts at your disposal that determines the quality of your planning process. When you give your house to an unprofessional, you should not expect the same result you would get from professional architect. Because of the facts available to at his disposal would know that needs to allow natural lightening to every space, he needs to mind ventilation at all cost, also, he will not be pushed by the clients to deliver unprofessionally, due to the fact that his reputation is at stake. So, it is your intellectual capacity, through consistent access to facts that determines the quality of your plan.
The Book of Proverbs 15:22 reveals that: 'You need INSIGHTS for your Purposes not to be disappointed!
Counsel is the process of knowing the way to go, having clarity and intelligent path towards accomplishing your set-goal. Only those who take time to SIT well and strategize today would shine tomorrow. Proverbs 19:21 further reveals that: 'Where there is no planning, purpose is bound to be defeated. Failing to plan is simply planning to fail! The goal of any business will remain unattainable without strategic planning. Dreams are aborted without planning!
Planning is the secret behind the fulfilment of dreams, therefore, of a truth, strategic planning is winning; it is the Master-key to enviable accomplishments.
WHAT THEN IS PLANNING?
A lot of people dabble into businesses without having prior knowledge of any management principles. The anointing gets wasted because there is no way to collate the output of the anointing. It is like having a drum full of petrol and you have and you have a hole porched in it; it is a matter of time before you know it the petrol would have dripped off via the hole drained. Planning therefore, is the cheapest way to avert wastage!
Energy, Time, Unction can all be wasted when there is no proper plan in place. So, planning is a way of conserving energy. Planning reliefs you of tensions. It is planning that empowers PURPOSE for very gallant delivery.
Planning is the design of a step by step approach to accomplishing a set-goal.
It is the ordering of one's priority in a bid to accomplishing given task.
It is a process of action in a quest to fulfil a dream, that is, you SIT down to design a set of activities that will help you to accomplish a given task. You have to sit down to do it.
No one succeed by accident. It's been said by somebody that Success is a matter of luck, as any failure. Why are some people said to be lucky? It is because they have a sharper plan. Shallow men think of luck, but great men think of cause and effect. Zig-Ziglar said: 'any dummy can succeed, if he cares to know what it takes.' Therefore, it takes sound planning to make a success of your business endeavours.
WHAT MAKES A GREAT PLAN?
If you want a great product, you must understand the best raw materials for it.
What is that makes a great plan?
To answer the above, we must understand the best raw materials for what makes great plan. We must understand that no one reigns without the use of the brain. It is the use of the brain that establishes the reign of a man.
Every gain is a result of the use of the brain. It is the use of the senses that makes a star. If planning is designing a logical and rational approach towards accomplishing a given task or a goal, then we can tell what the raw materials are. It is THINKING or REASONING!
Reasoning is the principal raw material for very sound planning. And to reason, is to engage in the task of logical, rational and analytical thinking.
Every great planner must be a great thinker. It is great thinking that makes great planning because, the principal raw materials required for sound planning is REASONING (that is, Strategic Thinking).
Thank you for reading.
New Defence Spokesperson Charges Media on National Security
The new Director of Defence Information (DDI), Major General Ohwonigho Jimmy Akpor has urged the Nigerian media to play a noble role towards complementing the efforts of the Armed Forces and other security agencies in ensuring national security, according to a statement signed by Wing Commander OO Ademosu on behalf of the Director, Defence Information.
Major General Akpor takes over from Air Commodore Wap Maigida, who has been acting since erstwhile DDI, Major General Benjamin Olufemi Sawyerr, was appointed Force Commander and Acting Head of Mission, United Nations Interim Security Force for Abyei (UNISFA), in South Sudan.
Speaking during the event, the new Defence Spokesman acknowledged the media as the watchdog of the society and a vital component in advancing the course of national security.
He further mentioned that, the military and security agencies are in the forefront of maintaining the sovereignty and territorial integrity of the nation to facilitate economic, political and energy security amongst other aspect of national security.
Maj Gen Akpor promised to sustain and strengthen the existing media/military cooperation to build a more peaceful and progressive nation. He urged the media, particularly, defence correspondents to remain patriotic, objective and fair in their coverage and reportage of defence and security matters. According to him, "the Press must help in sustaining the morale of the military and security agencies towards dealing with the contemporary security challenges."
The outgoing acting DDI, Air Commodore Wap Maigida in his remarks, outlined the achievements recorded during his tenure to include, the production of the first ever video documentary for the entire military, christened "Armed Forces of Nigeria: The Bastion of Nigeria's Unity and Sovereignty." The documentary was aired during the 2022 Armed Forces Remembrance Day Celebration.
Air Cdre Maigida thanked the Chief of Defence Staff (CDS) for his leadership guidance which made it possible for the Directorate of Defence Information to record numerous successes. He commended officers, men and civilian staff of the Directorate for their dedication and sense of duty.
Maj Gen Ohwonigho Jimmy Akpor is a member of 39 Regular Course of the prestigious Nigerian Defence Academy. He was commissioned into the Nigerian Army Infantry Corps as a Second Lieutenant in September 1992.
The Senior Officer who is a member of the Nigerian Institute of Management, holds a bachelor of Science Degree in Geography and Masters in Strategic Studies from NDA and University of Ibadan respectively.
Maj Gen Akpor has attended several Military Courses which include: Young Officers Course (Infantry), Anti-Tank Platoon Commanders Course and Company Amphibious Operations Course. Others are Regimental Intelligence and Security Officers Course, Junior and Senior Staff Courses, Company Commanders Course, Commanding Officers Course and National Defence Course.
The Senior Officer has held several appointments since the beginning of his career, these include Staff officer Grades 2 and 1, Operations Officer and Commanding Officer 103 Battalion, Enugu. He was also Chief Instructor at Nigerian Army School of Infantry in Jaji and Deputy Director Personnel Services, Army Headquarters Department of Administration.
He was also the Deputy Director Exercises Department of Training and Operations, Army Headquarters and Coordinator Nigerian Army Operations Centre also at the Army Headquarters.
Prior to his latest appointment as the DDI, Maj Gen Akpor was the Director of Military Training at the Nigerian Defence Academy. He also served as the Commander 1 Division Garrison, Nigerian Army, Kaduna.
The DDI participated in several local and foreign operations such as Operation LIBERTY in Liberia under the auspices of ECOMOG, Operation SAND STORM/TIGER TAIL in Sierra Leone, and the United Nations Mission in Sierra Leone (UNAMSIL).
He equally participated in the African Union Mission in Sudan (AMIS) and the United Nations Mission in Liberia, as well as Operation Jubilee in Abia State and Operation Whirl Punch in Kaduna State.