Food for Living: The Experience of Life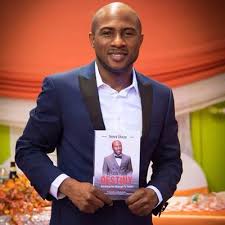 By Henry Ukazu
Greetings Dear Friends,
Life is an experience every one of us must surely pass through. It is often said that our experience shapes/defines who we are. Regardless of how true or false you may feel about life, you'll agree with me that to a reasonable extent, your experience has helped to shape some of your thoughts and actions. Isn't it true that it is only the person who wears the shoe who can tell where the pinches? It is a well-established fact that experience is the best teacher. This is because we all feel pains differently. According to a philosopher, life is about experiences. We all have to dream, strive, and fail before we can achieve success. Maybe we'll discover along the way that the journey is more important than the destination
In one of my articles, published a couple of years ago what is life and how can one live through it? I defined life as a woman because you cannot "really" know her. During the course of this article, we shall be discussing many components of life and how the experience can shape you. We all need experience to survive through life because it helps to shape us in addition to giving us more exposure, opportunity, and respect. For instance, we all sit in the same classroom, but we don't hear and understand the same thing; we all look at a picture but we don't see the same thing; we all might be walking to a location but we all have a different vision; we all have a business but we run it differently based on our experiences, knowledge and even networks. The same theory is applicable to marriage, job, academics, business, sports etc.
Let's share some practical details on how experience can shape us.
Marriage/Relationship
This is one of the most complicated and sensitive part of life any human can relate to. Marriage in simple term is life itself. As fondly opined by many rational minds, it is the school one can never graduate from, because you'll continue to learn until the end of life. In our contemporary society, we have recorded so many divorces and questions flood the mind as what the secret to a successful marriage relationship actually is. Well, in my own humble opinion, there's no clear cut secret to marriage except the presence of true love between both parties. This is because lots of factors contribute to a make a successful marriage. Every marriage is different and only the partners themselves can decide how they can manage their affairs. Where there's a misunderstanding between both partners, it will be in their best interest to settle it themselves, and where they can't settle it, a married or informed counselor can assist. I'm not insinuating that unmarried counselors with insightful positive experience can't advise married couples, but I do know that whenever couples have problems, they are the only ones who can address their concerns better because nobody knows the root and fundamental cause of the problem more than do especially when they are not comfortable letting it out which leaves the counselor with the only option of speaking from his/her own experience.  There have been cases where unmarried couples give advice to married people, in as much I won't kick against that idea, I feel that sometimes, if not most times, experience plays a huge role in solving problems especially a sensitive one like marriage. Moral: somethings are best experienced than imagined. This is because of the practicality that comes with it. It's just like driving, having sex, running a business etc.
Business
Just like the saying, old wine tastes better, the same can be said for business. The more time you spend learning the ropes in addition to equipping yourself with knowledge can play a huge role in shaping your business. Just like every great work takes time to manifest, business takes time to grow. I doubt if there's any overnight successful in business. If at all one ever exist, it's an exceptional circumstance it's quite unfortunate many people jump into a business with the mindset of having a great turn over/profit just because they see it is flourishing or they see their friends/colleagues making great strides in the industry. What they fail to understand is that it is not greener out there and every business has a secret.
It's imperative to note that one of the greatest ways to succeed in business is by having a great network. People find it comfortable to relate with people they know. According to Robin Sharma, "the business of business is relationship, but the business of life human connection". In business, a lot of factors come into consideration before one can have a headway. First and foremost you must know what you are passionate about and what your skills set is composed of. Then, give yourself the necessary time to learn the business/trade. This learning can take several forms such as reading, volunteering, taking a class, networking and gaining exposure in the sector.
Furthermore, to succeed in business, you must learn soft skills in addition to being creative with emotional intelligence. For example, a creative and proactive businessman/woman must meet people where are as opposed to having the clients meet him/her where he/she is. A prudent business-minded fellow must have a great attitude to listen to customers, he/she must take the initiative of providing ideas on what might be beneficial to the business, and he/she must have a great attitude to relate with not only his/her clients but the public at large. According to John Maxell, 'Leaders must be close enough to relate to others, but far enough ahead to motivate them'.
Job
One of the places that experience plays an influential role is the aspect of a job. Most employers always look for candidates with experience during the hiring process. It's only in a few and rare instance they accept a candidate without experience. An experienced candidate tends to do a better job than a new hire. For example, a new hire may do the job in the right way, but an experienced being may do it in an efficient way.
Academic
In our contemporary society, many people seem people to downplay the role of education as it relates to succeeding in life. They opine that you can always "learn from the street", you can also learn in an informal way as opposed to formal education. However,  they fail to realize that education itself is an experience because you need to get theoretical knowledge before applying practical knowledge. It should be noted that academic education gives you an edge over a person who doesn't have any opportunity/exposure to one. It is a well-established fact that no knowledge is a waste and having a basic theoretical knowledge can take the place of experience in certain situations.
Sports
This is another great area where experience plays a role. Sports is one of the great areas where experience is needed. It doesn't matter if you play football, soccer, table tennis, volleyball, basketball, track and felid events and wresting. Your experience will definitely make a difference if you harness it well.
In conclusion, regardless of what you may have experienced through life, having a positive attitude is a guaranteed way of overcoming negative experience. According to Reno Omokri, an author and Pastor, "the secret of love is sacrifice. The secret of happiness is giving; the secret of life is GOD." This nugget may have informed his line of thought. I don't know your experience, but whatever it is continue to learn from it because one day it will add up and when you look back, you'll understand why you have to have to go through the whole experience.
Personal
Just like every taste bud is different, each and every one of us experience different things in life.  According to Eleanor Roosevelt, "The purpose of life is to live it, to taste experience to the utmost, to reach out eagerly and without fear for newer and richer experience." If you ask anyone what's the purpose of life, you'll likely receive different responses. The answer to this question is subjective and deeply personal. Different things are important to us throughout the course of our lives. Yet one thing stays with us no matter where we go: our experiences. With respect to personal experience, definitely it's important to note that your network determines your net worth. Therefore, cultivate your friendships and find companies that fulfill you. It's from those experiences in life that you'll learn and grow. In this process, we can learn valuable lessons about ourselves and the world around us. So, don't be hard on yourself.
Henry Ukazu writes from New York. He works with the New York City Department of Correction as the Legal Coordinator. He's the author of the acclaimed book Design Your Destiny – Actualizing Your Birthright To Success. He can be reached via henrous@gmail.com
Food for Living: The Change We Need
By Henry Ukazu
Greetings Destiny Friends,
It is an indisputable fact that the only permanent thing in life is change. This is because as rational human beings, we are bound to change. This change is not applicable to human beings alone; animals, objects, institutions, inventions and whatever that exists is not left out. They all go through the process of change. Change is definitely inevitable.
It's interesting to note that we all want to be changed, but we don't want to change. We are born to change. Change can be refreshing and nourishing when we change for a good cause. Change can initially be frightening, but eventually refreshing if we don't give up.
In the journey of life, we all need change to progress. The world, at the moment, is experiencing one of its most challenging times in modern history no thanks to the Coronavirus pandemic. It is unassailable that the world will not remain the same at least for a reasonable period. However, progressive minds have been able to adapt to the new normal by exploring other options and avenues to manage their businesses, institutions, and personal lives. This is a typical example of how change works.
In today's article, we shall be exploring how we can use change to our advantage. Change is not easy. As business owners, scholars, corporations, institutions, human beings etc., it makes no sense to do the same thing over and over again and expect to get a different result. Change comes in different stages and sizes. The question we must ask ourselves is how do we change?
As human beings, we all want progressive change, but sometimes we are not willing to abide by the process and requirements of change. As human beings, we have to evolve, otherwise, we will remain redundant. If you need to see growth in your finance, you need to spend less than you earn, otherwise, you may be running into a deficit. If you need your condition or circumstance to change, you must change the surrounding network around you. This can be your friends, siblings, associates, colleagues at work and even your thought process. Moral: You need to change before your circumstance can change.
In order to truly see real change in your life, you must change your approach to life. Change brings transformation to our life, most especially as it relates to your thought pattern, marriage, relationship, education, religion and life in general. Chinese Philosopher, Lao Tzu, aptly captures it in these lines: "Watch your thoughts, they become your words; watch your words, they become your actions; watch your actions, they become your habits; watch your habits, they become your character; watch your character, it becomes your destiny."
When you truly desire to add value to your life, the first point of call is to change by associating with what you genuinely want to imitate or achieve. When you change for the better, it adds value to your life and informed minds see the change in you
Question is what are you willing to change in your life? Sometimes as human beings, we are feel unfulfilled when we look at our lives, and see our contemporaries, we feel we are not measuring up to standard; it is normal to feel this way, it's not a problem. It only becomes an issue when we practice ingratitude for all the experiences we have learnt overtime, and most especially, appreciating the fact that you are not where you used to be in the past.  Let me re-emphasize this point, the good thing about change is that you are not where you used to be. If that is the case, you must be more excited about how far you have come than how far you have to go. That's how great men with a heart of gratitude normally feel.
Let's take a case study of a butterfly for example, a butterfly must pass through three phases of life: egg – caterpillar, pupa and adult. Without this process, it will be hard for the butterfly to complete the metamorphosis process. I don't know what your predicament is at the moment, I urge you not to regret whatever decision, disappointment, losses, set back, pain, regret etc you may have suffered in the past. They are in your past, and are called past for a reason. Your concern should be how to move forward.
Remember, without those setbacks, you may not have developed or explored other options that made you who you are. Those challenges may have contributed to your turning point. Those people who did you wrong were part of your necessary transformation to the greatness you have become. Therefore, appreciate the changes and pains that come with transformation. It's part of the change that you need to transform.
Question: What are you changing for? What are you willing to change for and what do you need to focus on to change?
Henry Ukazu writes from New York. He works with the New York City Department of Correction as the Legal Coordinator. He's the author of the acclaimed book Design Your Destiny – Actualizing Your Birthright To Success and President of gloemi.com. He can be reached via info@gloemi.com
Opinion: The Wonders of Grace
By Tolulope Adegoke
"Without wisdom – the wisdom that comes from above – you cannot end up above all! The wisdom that is above is the one that sets you above! So, divine wisdom is a provoker of grace! While grace, is a divine opener of every great and impossible door!" – Tolulope A. Adegoke
The grace of God is one indispensable factor for self-discovery, true success and lasting accomplishments. Apostle Paul, in 1 Corinthians 15:10 says, "But by the grace of God I am what I am…" Whatever you will become, it is grace that determines it; wherever you will reach, it is grace that determines it. Again, in Ephesians 4:7, the Spirit of God says through Paul, "But unto every one of us is given grace according to the measure of the gift of Christ." This means that when we say that a person is gifted or talented, we are simply saying that such a person is endued with grace!
It is grace that causes your gifts to be seen. It is possible to be gifted or talented and remain hidden. It is grace that uncovers talents. It is grace that uncovers the treasures that are inside of you! Grace is what strengthens the weak! In 2 Corinthians 12:9, Apostle Paul says, "And he said unto me, My grace is sufficient for thee: for my strength is made perfect in weakness. Most gladly therefore will I rather glory in my infirmities, that the power of Christ may rest upon me." Apparently, therefore, the strength that the weak can enjoy is only accessible by grace.
Without the gift of grace, a person's destiny can be easily frustrated! So, if destructive frustration is to be eliminated from the path of your destiny, it can only be achieved by divine grace.  Ephesians 2:4-7 says, "
But God, who is rich in mercy, for his great love wherewith he loved us, even when we were dead in sins, hath quickened us together with Christ, (by grace ye are saved;) And hath raised us up together, and made us sit together in heavenly places in Christ Jesus: That in the ages to come he might shew the exceeding riches of his grace in his kindness toward us through Christ Jesus."
Therefore, the grace of God is the greatest demonstration that He loves us.
Again, Paul, in 1 Corinthians 1:4 says, "I thank my God always on your behalf, for the grace of God which is given you by Jesus Christ." When the grace of God is upon the life of a man, he does not come behind in anything. It is therefore important for you to understand that grace is a non-negotiable factor in the race of life. This is why you must not only be loaded with grace but must increasingly be so.
See, friend, you cannot run the race of life successfully without grace. It is the grace of God that makes the pursuit of destiny to be without depression or frustration. Grace means that we are doing the racing with God, which provokes ease and breakthroughs, against all odds! Here is the way Zechariah 4:6-7 beautifully puts it, "Then he answered and spake unto me, saying, This is the word of the Lord unto Zerubbabel, saying, Not by might, nor by power, but by my spirit, saith the Lord of hosts. Who art thou, O great mountain? before Zerubbabel thou shalt become a plain: and he shall bring forth the headstone thereof with shoutings, crying, Grace, grace unto it."
Here is something else to blow your mind. There is no record of achievement recorded in the Scripture that cannot be broken in this generation. You only need to obtain greater grace. Hebrews11:39-40 confirms to us that God has ordained every feat you can see to be broken: "And these all, having obtained a good report through faith, received not the promise: God having provided some better thing for us, that they without us should not be made perfect."
This means that whatever we can see written in the scriptures is not yet the perfect or final result – because God said He has better things for us! In fact, as the Scripture says, everything written a foretime was written for our learning so that we may through the comfort and patience of scriptures have HOPE!
Everything recorded in the Scripture was written for our learning. That is to say, all the amazing feats recorded in the Scripture were written as patterns for us – if we can do what the champions did, if we can engage what they engaged, then we must see what they saw or even beyond! Hebrew 6:12 says: "That ye be not slothful, but followers of them who through faith and patience inherit the promises."
The example of Joseph is particularly interesting and instructive. He is such an interesting picture in the Scripture because he exemplifies the possibilities in God for every one of His children. Genesis 39:2-6 says: "And the Lord was with Joseph, and he was a prosperous man; and he was in the house of his master the Egyptian.   And his master saw that the Lord was with him, and that the Lord made all that he did to prosper in his hand.   And Joseph found grace in his sight, and he served him: and he made him overseer over his house, and all that he had he put into his hand.   And it came to pass from the time that he had made him overseer in his house, and over all that he had, that the Lord blessed the Egyptian's house for Joseph's sake; and the blessing of the Lord was upon all that he had in the house, and in the field.   And he left all that he had in Joseph's hand; and he knew not ought he had, save the bread which he did eat. And Joseph was a goodly person, and well favoured."
The grace of God was so mighty upon Joseph that even while in a foreign land, he was well-favoured. The effect was that Potiphar literally handed over his house to him. Again, by the time Joseph was wrongfully sent to prison, the Bible notes that the prisoners were basically handed over to him to manage (Genesis 39:21-23).
When Joseph eventually interpreted Pharaoh's dream, Pharaoh practically handed over the entire nation to him. Genesis 41:37-41 narrates, "And the thing was good in the eyes of Pharaoh, and in the eyes of all his servants. And Pharaoh said unto his servants, Can we find such a one as this is, a man in whom the Spirit of God is? And Pharaoh said unto Joseph, Forasmuch as God hath shewed thee all this, there is none so discreet and wise as thou art: Thou shalt be over my house, and according unto thy word shall all my people be ruled: only in the throne will I be greater than thou."
What am I highlighting here? Grace can transition a nonentity to a celebrity overnight; it does not take time; it takes GRACE! So child of must understand the power of God's grace and make the most of it.
It is equally important to see that the grace of God on the life of Joseph was provoked by the force of divine WISDOM, as Pharaoh himself testified.  The grace of God upon his life functioned on the platform of divine wisdom. No wonder the Bible tells us that wisdom is the principal thing, because where there is wisdom, there will be grace and where there is grace, you become great – that is, emerge a hero!
Observe closely that I call the kind of wisdom that Joseph demonstrated divine wisdom. This should reveal to you that the wisdom that makes great is not natural wisdom; it is not diabolic wisdom; it is not academic wisdom – it is wisdom that comes from above. And here is the truth: Without wisdom – the wisdom that comes from above – you cannot end up above all! The wisdom that is above is the one that sets you above! So, divine wisdom is a provoker of grace! While grace, is a divine opener of every great and impossible door!
Watch out for the Book titled: "The Power of an Empowered Zero" (From Zero to HERO) by Tolulope A. Adegoke. Foreword by Dr Yomi Garnett (CEO/Chancellor, Royal Biographical Institute, Philadelphia, Pennsylvania U.S.A., U.K., Abuja, Nigeria.) Edited by Ola Aboderin.
Kila Inaugurates YWC Global Library Project Committee, Calls for Participation
In a bid to preserve and promote Yoruba culture, the Yoruba World Congress (YWC), led by emeritus professor and leader, Banji Akintoye, has unveiled plans for the YWC Global Library.
In unveiling the project, the YWC Secretary General, Prof Anthony Kila explained that the YWC Global Library will have two parts: Brick and Mortar Libraries in various parts of the world starting from Ibadan and Lagos and the Digital Library that everyone anywhere in the world can access and at any time.
To manage the project, the YWC has put together a team of experts who are academics, IT practitioners, education managers and lovers of Yoruba culture.
The project will be led by a steering committee to be chaired Prof Ajayi-Soyinka and with Dr Pat Akinbola (Secretary) Princess Olayinka Adebayo, Mr Babafemi Odutayo (Esq) Dr Sunkanmi Odejide and Mr Luke Tikare
In his address to steering the committee, Prof Anthony Kila stated that our lofty aims include conserving and promoting Yoruba arts, language, history, cosmogony, literature etc. This project will help put Yoruba people and culture on the world map and also put libraries in our peoples mind.
Prof Kila also noted that to make the YWC Global Library a success, all hands must be on deck and asked all Yoruba people come up with what they can offer the project. "We shall be need Suggestion of list of books, Journals Art Work etc., Ideas on how to maintain the best Yoruba library in the world, Donation of books (new and old), journals, art work and Donation of Funds.
To Participate and Donate to the YWC Global Library Project, all are urged to visit the website www.yorubaworldcongress.org