Four Children Who Died After Eating Suya Buried in Umuahia
Tears flowed on Saturday as four of the seven children who died after allegedly eating Suya were buried in Umuahia, the Abia State capital.
The four victims are Kelechi Chibuzor, 12; Sunday Chibuzor, 10; Oluomachi Chibuzor, 8; and Kingsley Chibuzor, 3.
The children died on August 25.
PUNCH Metro learnt that the actual cause of the death was still being investigated.
Speaking at their funeral on Saturday, the Bishop of Goodnews Pentecostal Church, Umuahia, Ugochukwu Ogbonna, urged their parents to take heart.
While speaking on the topic, 'The journey of this life and the call of eternity,' Ogbonna maintained that everyone is a sojourner on earth and no one knows when he will die.
The cleric lauded the victims' father, Ikwunze Chibuzor, and his wife, for showing the kids the way of the Lord, as he prayed God to grant their souls peaceful rest.
In his remarks, the President General of Ohuhu, Chief Obi Aguocha, urged the parents and relatives of the kids to be strong at their difficult time.
He said, "It is painful to wake up one day and lose your entire family. People lose one or two, but not four. It should not happen again.
"Children are supposed to bury their parents; but their father is giving back to God what He gave to him."
He disclosed that the clan gave the family the sum of N4.8m "and something else for the children that would come afterwards."
While appealing to the bereaved couple to see their fate as the beginning of a new life, he called on members of the community not to forget the family.
At the funeral, a member representing the Ikwuano/Umuahia Federal Constituency at the National Assembly, Ifeanyi Onuigbo, who was represented by Henry Eleogu, promised to stand by the family, just as he prayed God to grant them the fortitude to bear the loss.
Speaking, the bereaved father, Ikwunze, thanked all those who supported his family through financial means and words of encouragement.
He revealed that amid speculations that his kids died after eating Suya or inhaling generator fumes, autopsy results on the deaths would be out in the next two weeks.
The Punch
Voice of Emancipation: The Hard Way, The Only Way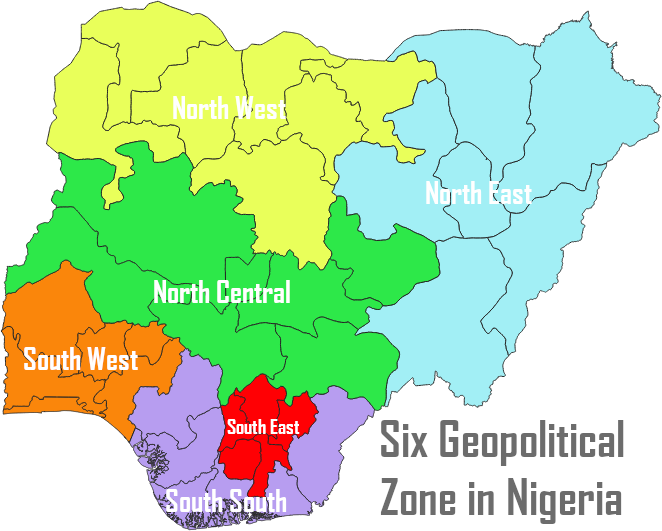 By Kayode Emola
It is now undeniable by all but the most willfully oblivious that Nigeria is unworkable. kindly check out this first line and see if this is appropriate No amount of self-deception can fix the multitude of problems plaguing the country. So the question now becomes not, "Is it possible to salvage Nigeria?" But, "Are we, as Yoruba, prepared to do what is required to liberate our people from the shackles of involuntary enslavement?"
Only those who dare to defy the odds have ever excelled in their quest for self-determination. When the young Alexander the Great burnt his boats having arrived on the shores of Persia, it was a calculated act to give his men no option but to achieve victory. Alexander's men were outnumbered by the Persians, making his decision to destroy their only hope of retreat extraordinary. This singular act was the master decision that gave him victory over Persia.
This approach of destroying the boats was also employed in 1519 by the Spanish Captain, Hernan Contes when he landed on the shores of Mexico. Even though their actions as invaders were callous and despicable, this audacious act of removing the means of retreat led them to victory.
This year, 2022, is a crossroads in the history of Nigeria. It is the true test of the Yoruba Self-Determination Struggle, and we must all be committed to the physical, psychological, and emotional battle that it will involve. There is no room for vacillation within our project of transformation; for, if we fail, history will judge us as failing to be ready for the change that we profess.
It is therefore imperative that the Yoruba leadership take their place, affirming their pledge to serve their people with all capabilities, intellectual, spiritual and others, that God has bestowed on them. They must take up their mantle of duty to see this battle through to its logical conclusion. Nigeria as a country is held together by the most tenuous of threads, and those threads are in the hands of the Yoruba people. The smallest of pressure from any particular group, especially the Yoruba, will cause the nation to splinter into its many component factions.
We must now transfer our loyalty from the doomed Nigeria to the upcoming Yoruba sovereign nation. It is the only hope left for the millions of our people who are trapped in perpetual poverty. Just this week, the CBN Governor, Emefiele, tweeted that, NNPC has gone from contributing over $3 billion monthly at the time of President Jonathan's office, to now remitting zero dollars to CBN. Any person still thinking that the 2023 elections will be capable of producing the miracle required to transform Nigeria is sadly either deluded or wantonly negligent.
One of Nigeria's few lifelines at present is the diasporan remittance; if that were removed, Nigeria would be a worse situation even than Sri Lanka. The number of Nigerians living in abject poverty now surpasses the entire population of Sri Lanka by a factor of five. Yet, when Sri Lankans were pushed to the wall, they unified and rose up to chase their president, not just out of office, but out of the very country.
We Yoruba people must decide now whether we are content to live under this level of reckless governance, or whether we want to take our destiny into our own hands. We must ask for true change in the system, no matter the discomfort we feel in doing so, rather than just a change of guard. We must decide whether we truly desire freedom, or will buckle when the opposition facing us increases their resistance.
This crossroads, this moment, is the point where the leaders of Yoruba independence must burn the boats on the shore and declare no turning back. We must be so determined to liberate our people from this neo-colonial bondage that Nigeria has become, that we will accept no other outcome. We must lead our people to victory, as history will not judge us kindly if we fail to seize this moment.
The road to freedom is rarely pleasant to endure for those who truly believe in it. Many heroes in the past have found it to be to be their final endeavour, costing them their lives. It is a hard road to tread, but it is the only route to a life lived to its full potential. The road to Yoruba sovereign nation is definitely no different, and will be a precarious journey, however, it is one that must be taken. If we truly desire to be free once and for all, it is the only way, and is one every Yoruba person must now be ready to take
The leadership is ready, so we who put our trust in them, must ensure we are, too. We must give them all support necessary to accomplish this great task. We each have a part to play, and we must play it to the utmost of our ability in this final battle for our land, to ensure our people get the good life that they deserve. The only way we can obtain a good life is if we fight for it. We must be truly determined to be free from the shackles of bondage, unwilling to accept anything lesser. Yoruba Sovereign Nation Now; no going back
'Odeshi' Gone Wrong: Charm Maker Kills Client While Testing Prepared Charm
The Enugu State Police Command on Tuesday said it had arrested a 23-year-old native doctor, Odoh Emmanuel, for allegedly shooting and killing his client, Onunze Benedict, while testing gunshot charms at his shrine in the Umuaram area of the state.
The state Police Public Relations Officer, Daniel Ndukwe, in a statement, said 16 other suspects were arrested for various offences ranging from conspiracy, armed robbery, abduction, unlawful possession of firearms among others.
According to the statement, Emmanuel, after committing the crime, was arrested after the case was reported to the Isi-Uzo Police Division.
Ndukwe said the suspect, during interrogation, confessed to have used a locally-fabricated single-barrelled gun to shoot and kill Benedict at his shrine in Umuaram community, while testing the gunshot protection charm he had prepared for him.
"The gun has been recovered, while further investigation is ongoing at the Homicide Section of the State Criminal Investigation Department Enugu," the PPRO said.
Meanwhile, Ndukwe said the 16 other suspects were arrested for offences of conspiracy, armed robbery, car snatching, abduction and unlawful possession of firearms.
He added that two firearms, one live cartridge, three mock guns, a Sino truck loaded with 789 bags of cement, mobile phones, ATM Cards, pieces of wrappers, clothes and other incriminating exhibits, were recovered from them.
Ndukwe also confirmed the arrest of the following male suspects,  Everest Ayokalam, 48, Anayo Akakem, 33, Iwuanyanwu Kelechi, 32, Uchenna Iwuoha, aka Uchewinde, 47, and Gospel Nnorom 32, for involving in a case of conspiracy, armed robbery, abduction and attempted murder.
Herdsmen Attack Enugu Communities, Three Feared Killed
Herdsmen have reportedly killed three people in fresh attacks on Agu-Amede, Mgbuji and Umujiovu-Eboh communities in Eha-Amufu, in Isi-Uzo Local Government Area of Enugu State.
The attacks, according to The Punch happened on Friday and Sunday, bringing the total number of villagers' killings by suspected herdsmen to 20 in the communities.
During the attack on Friday, the spokesman for Mgbuji community, Chijioke Ogbodo, while speaking to our correspondent on Monday, said two villagers were killed when they were monitoring the exit routes in the community.
Ogbodo said, "Three of our boys monitoring the exit routes were attacked on Friday by armed Fulani herdsmen who killed two of them. Luckily, one escaped and returned to inform the community otherwise many would have been massacred. This one happened during the state governor's visit to the community.
"Since they started attacking our community, neither the police nor the military had arrested any of them. We received information this morning also that they are coming for another attack. As I speak to you, many residents have relocated to other neighbouring communities for safety."
Speaking on the recent attack in Agu-Amede community, the spokesman for the community, Ogenyi Odo, also said a resident, Sunday Ogbuabour, was allegedly killed by herdsmen.
Odo said, "On Sunday around 7.12am, Sunday Ogbuabour, and his son, Ifeanyi, were going to the farm when seven armed herdsmen attacked them. He was killed but his son escaped with machete cuts.
"We are at the mercy of Fulani armed herdsmen. Our people are afraid of going to farm. So many people have been forced into IDPs camps. How can soldiers and policemen be here and these terrorists will continue to have unhindered access to be attacking our community."
Efforts to get the state Police Public Relations Officer, Daniel Ndukwe, to react to the attacks proved abortive as had yet to respond to calls and a text message sent to his mobile number as of the time this report was filed.
The Punch