Guinea: Nigeria Rejects Coup, Says It Violates ECOWAS Protocol
The Federal Government of Nigeria has rejected the coup in Guinea, describing it as a violation of the ECOWAS Protocol on Democracy and Good Governance.
Recall that soldiers who staged an uprising in Guinea's capital on Sunday said on state television that they had dissolved the West African nation's government and constitution and closed all land and air borders.
However, the defence ministry said an attack on the presidential palace in Conakry had been repelled.
Reuters reports that fighting broke out near the palace on Sunday morning, with several sources saying an elite national army unit, led by a former French legionnaire, Mamady Doumbouya, was behind the unrest.
Videos shared on social media on Sunday afternoon, which Reuters could not immediately authenticate, showed President Alpha Conde in a room surrounded by army special forces.
Conde won a third term in October after changing the constitution to allow him to stand again, despite violent protests from the opposition.
Doumbouya appeared on state television draped in Guinea's national flag and surrounded by eight other armed soldiers, saying his supporters planned to form a transitional government and would give further details later.
"We have dissolved government and institutions," Doumbouya said. "We call our brothers in arms to join the people."
As the defence ministry said security forces loyal to Conde had repulsed the attack and were restoring order, people emerged onto the streets during the afternoon to celebrate the uprising's apparent success.
A Reuters witness saw pick-up trucks and military vehicles accompanied by motorcyclists and cheering onlookers. "Guinea is free! Bravo," a woman shouted from her balcony.
But the Federal Government condemned the military coup in Guinea.
It called on those behind the unconstitutional change of government to restore constitutional order without delay and protect lives and property.
The FG in a statement on Sunday by the spokesperson, Ministry of Foreign Affairs, Mrs Esther Sunsuwa, said it was saddened by the development in Guinea.
The statement titled, 'Nigerian government condemns coup d'etat in Guinea,' reads, "The Nigerian government is saddened by the apparent coup d'etat in the Republic of Guinea, in clear violation of the ECOWAS Protocol on Democracy and Good Governance.
"The government of Nigeria strongly condemns and rejects any unconstitutional change of government and therefore, calls on those behind this coup to restore constitutional order without delay and protect all lives and property."
Super Eagles to Play Tunisia As AFCON 2021 Enters Knockout Stage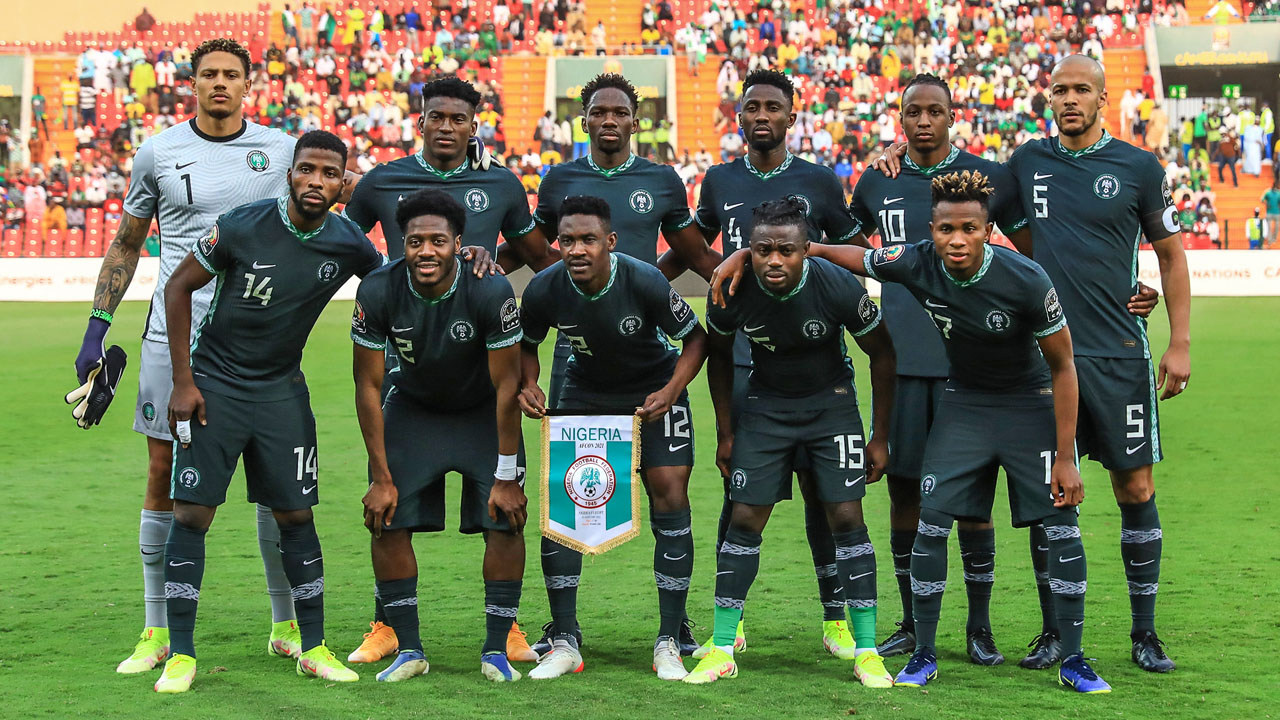 The Super Eagles of Nigeria will face the Carthage Eagles of Tunisia in the ongoing African Cup of Nations (AFCON) round of 16 fixtures.
The mouth-watering clash was announced on Thursday night following Tunisia's 1-0 loss to the Gambia — which consigned the North Africans to qualify as one of four best third-placed teams in the group stage.
Nigeria had finished top of Group D after winning all three of its group stage matches.
The tie against Tunisia is expected to be a repeat of the bronze medal match at AFCON 2019 in Egypt where Odion Ighalo's goal confirmed the Super Eagles' third place.
It is also a reunion for Austin Eguavoen, Super Eagles interim coach, who faced Tunisia at the quarter-finals stage at AFCON 2006 in Egypt. Nigeria won 6-5 on penalties after a 1-1 draw to advance into the semi-finals.
In other pairings, Cameroon, AFCON hosts, will face Comoros, tournament debutants, while Burkina Faso will play the Gambia, another debutant nation.
Two giants will also clash as Ivory Coast will slug it out with the Pharaohs of Egypt in a repeat of the 2006 AFCON final. Egypt, the then hosts, had won the clash 4-2 on penalties after a 0-0 draw to deny the star-studded Ivorian team.
The round of 16 ties will begin on Sunday, January 23, with Nigeria's tie against Tunisia one of two matches for the day.
AFCON ROUND OF 16 FIXTURES
Nigeria vs Tunisia
Ivory Coast vs Egypt
Burkina Faso vs Gabon
Morocco vs Malawi
Senegal vs Cape Verde
Cameron vs Comoros
Mali vs Equatorial Guinea
Guinea vs Gambia
IPOB Faults Army, Says We Have No Camps in Ihiala, Criminals Not IPOB Members
The Indigenous People of Biafra has said that it does not have any camp in Lilu, Ihiala in Anambra State. The group claimed that they were not militants or criminals, hence do not operate in hidden camps.
The army, had, on Tuesday, through its spokesman, said it dislodged the camps of IPOB and Eastern Security Networks in Lilu, Ihiala.
However, in a statement on Wednesday, the IPOB Media and Publicity Secretary, Emma Powerful, said that the security agencies only unleashed cruelty on the people living in those communities claiming they were members of IPOB and ESN.
Powerful stated that if criminals take refuge in any community in Biafra land, that doesn't make them IPOB members or ESN operatives.
He said, "We have also not said there are no more criminal gangs in Biafra land just like every other country even in the advanced western nations. But we won't accept the tagging of every criminal element found in Biafra as an IPOB member or ESN operative.
"Recall that some of these criminals were already mentioned by IPOB leadership sometime during a broadcast. These hoodlums were a creation of wicked politicians in their desperation to discredit IPOB and ESN."
The group claimed that the Nigeria Army, Police and DSS keeps dishing out falsehoods against IPOB and ESN by tagging those criminals they arrested as IPOB and ESN members.
It said the so-called camp where these said criminals were arrested does not belong to ESN, "They should stop lying against us," Powerful said.
The statement further reads, "In Orsumoghu, Nnewi South, Lilu Orsumenyi of Ihiala LGA of Anambra State these criminals whose names are Emmanuel aka (Obereagu), Innocent Obiekee from Isingwu Orsumoghu, Izuchukwu from Amaduru Orsumoghu, Ofordie aka Baby, are the ones impersonating ESN/IPOB members using ESN name to commit crimes against the people of these communities they are not ESN members, the communities involved should use their vigilante group and stop them, ESN will help them too.
"In Orlu, Imo State, these criminals whose names are Agu, 50, Vice, Ojoo are the ones impersonating ESN/IPOB members to demonise IPOB and ESN members, they are sponsored by Hope Uzodinma and his co-travellers and traitors to demonise IPOB and ESN members in Imo State.
"They and their gang are collecting illegal levies at the Eke-Ututu market in the name of ESN when they are neither ESN operatives nor IPOB family members.
"The people are collecting proceeds from innocent communities. Collecting N5,000 from Orlu people in the name of ESN. These names mentioned or listed in this press statement have been declared Persona Non-Grata in Biafraland and they remain so. People must stop giving them money they are not ESN operatives and not IPOB volunteers.
"They have been kidnapping people, snatching cars and raping our women in our territory. IPOB volunteers and ESN operatives have also been making efforts to apprehend these agents of sorrow. We cannot watch these beasts created and sponsored by Hope Uzodinma, his masters in Miyeti Allah and their co-travellers destroy Biafra land.
The statement continues, "Again, ESN does not write letters to people or make calls to people requesting funds, funds for what we ask? IPOB and ESN have no dealings with such evil activities of these criminals who are now on the ESN watchlist. Be warned and stop giving them money in the name of ESN or IPOB volunteers."
Eguavoen Will Only Earn Bonus, Won't Earn Salary, Says NFF
Interim coach Austin Eguavoen will be entitled to only win bonuses as the Super Eagles gaffer at the ongoing Africa Cup of Nations tournament in Cameroon, PUNCH Sports Extra reports.
Eguavoen was appointed on a short-term deal after the Nigeria Football Federation sacked Gernot Rohr in December.
Rohr was Nigeria's longest-serving manager after taking charge in August 2016, but had his contract terminated after leading the Eagles to the 2022 World Cup qualifying play-offs and sealing a spot at the Nations Cup in Cameroon.
The Franco-German also led Nigeria to the 2018 World Cup and guided the team to third-place at the 2019 Africa Cup of Nations in Egypt.
"Eguavoen is on the payroll of the NFF and he won't be entitled to salary for the role he is playing as an interim coach of the team," President of the NFF Amaju Pinnick stated recently on Arise TV.
"He will be entitled to the winning bonuses as the team progress at the tournament."
Eguavoen has already won his opening two group games at the tournament which has sealed their place in the round of 16 in the competition