I Did Not Trade Off Baylesa to APC, Jonathan Replies Lamido, Others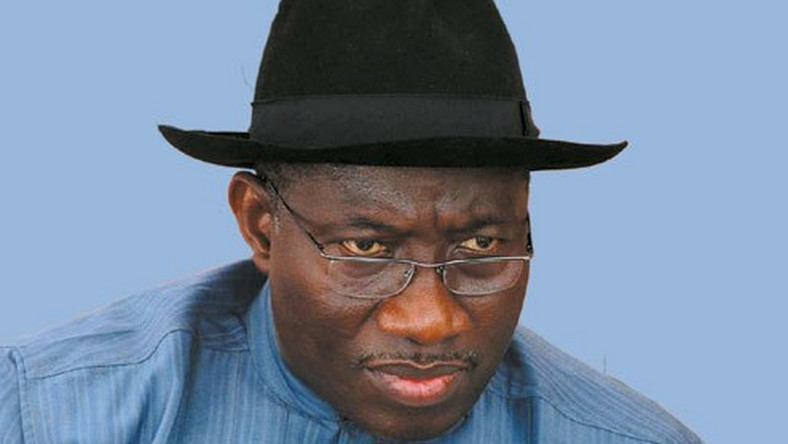 Former President Goodluck Jonathan on Monday said he did not trade off Bayelsa State to the All Progressives Congress.
He stated that the allegations by a former Governor of Jigawa State, Sule Lamido, that he traded off Bayelsa State was incorrect and a blackmail.
Jonathan spoke via a statement by his Media Adviser, Mr Ikechukwu Eze.
Eze said it was not only in Bayelsa State that the country had experienced such a situation where Peoples Democratic Party or even the All Progressives Congress had lost elections to another party.
He stated that holding Jonathan responsible for the PDP's loss in Bayelsa without first investigating the issues that determined the fate suffered by the party in the state was not only disingenuous, but also detrimental to the image and aspirations of the party.
He stated that it was true that Jonathan, who is a former deputy Governor and Governor of Bayelsa State, as well as former Vice President and President of Nigeria, was loved and respected by his people.
He stated that however, it will be tantamount to playing God for anybody to expect that the former President should command a vice-like grip on every Bayelsan in all the local government areas in his state.
Eze said, "Jonathan would want to counsel Lamido and others in his shoes to look at their national passports. They would see that their citizenship is Nigeria. We are first Nigerians before we are members of any political party or social organisation. If Lamido does not know that, then it is a pity.
"We chose to make this clarification just to set the record straight, especially as a number of the former President's close associates have been asking questions about the blatant statement credited to  Lamido.
"Where was Lamido when Jonathan campaigned vigorously and helped the PDP to win Bayelsa governorship election in 2015, under the same President Buhari?"
Eze also said it was untrue that Jonathan traded off Bayelsa so that he would not be implicated in the Malabu oil scam.
According to him,  Lamido probably knows very little about the Malabu case, for which, Eze said, he was not supposed to have commented.
He explained that the Malabu oil block was not given out by Jonathan.
According to him, it was a deal that was sealed during the time of late Head of State, Gen. Sani Abacha.
Eze said, "Jonathan is convinced that  Lamido's intervention in this matter was deliberately designed as a form of blackmail. Having tried many other ways to discredit the former President to no avail, Lamido is now scheming to project Malabo as Jonathan's Achilles heel. Here again he has failed because the true story of Malabo is already very well known to Nigerians.
Eze said that Jonathan is innocent of the Malabu scam.
According to him, Jonathan did not ask for or collect any bribes over the Malabu deal, neither had he been charged for asking or collecting bribes, neither will he ever be charged with asking for or collecting bribes, because such never happened.
He added, "We call on anyone, including  Lamido, who has any shred of evidence linking former President Jonathan to any wrongdoing in the case of the Malabu incident to waste no time in publishing such evidence or forever remain silent.
Drama as DSS Officers Engage Sowore in Scuffle in Attempt to Rearrest Him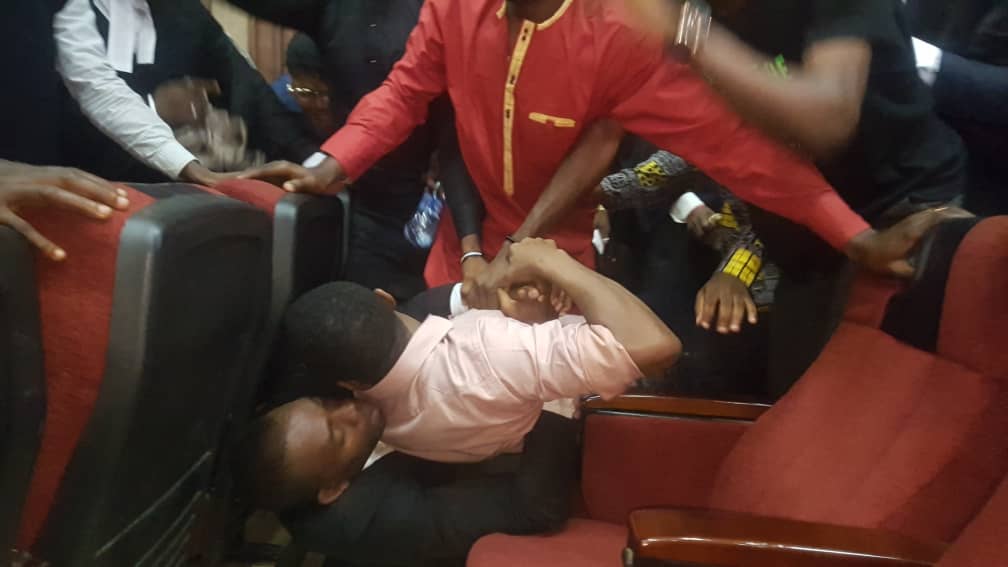 A mid drama ensued inside the courtroom this morning as men believed to be officers of the Department of State Service made attempt to rearrest the RevolutionNow protest convener, Omoyele Sowore.
Sowore was released around 7pm on Thursday following an ultimatum issued by the court.
Ex-Abia State Gov, Uzor Kalu Bags 12 Years Imprisonment for Graft
The Federal High Court in Lagos has sentenced a former Abia State Governor, Orji Uzor Kalu, to a maximum of 12 years imprisonment for N7.65bn fraud, among other multiple sentences ranging from 3 years to 5 years on 27 counts.
Justice Mohammad Idris also convicted and sentenced his two other accomplices who were also found guilty of N7.65bn fraud.
They got multiple sentences between 10 years and 3 years.
Kalu's co-defendants are his firm, Slok Nigeria Limited; and Udeh Udeogu, who was Director of Finance and Accounts at the Abia State Government House during Kalu's tenure as governor.
The judge also ordered that Slok be wound up and its assets forfeited to the Federal Government.
Saraki's Ordeal Continues as Court Orders Forfeiture of Houses to FG
The Economic and Financial Crimes Commission on Monday secured an order of the Federal High Court in Lagos for the forfeiture of two houses in Ilorin, Kwara State, belonging to a former Senate President, Bukola Saraki.
The EFCC told the court it uncovered monumental fraud perpetrated in the treasury of the Kwara State Government between 2003 and 2011, when Saraki was the governor of the state.
Based on an ex parte application filed by the EFCC pursuant to Section 17 of the Advance Fee Fraud and Other Related Offences Act No. 14, 2006, Justice Rilwan Aikawa ordered the temporary forfeiture of Saraki's two properties designated as Plots No. 10 and No. 11 Abdulkadir Road, GRA, Ilorin, Kwara State.
An operative of the EFCC, Olamide Sadiq, said in an affidavit filed in support of the ex parte application that the EFCC moved to have the two houses forfeited after investigating "the report of a committee set up to review sales of Kwara State Government properties during the reign of the Governor of Kwara State between 2003 and 2011."
Sadiq said the EFCC also received "a damning intelligence report, showing monumental fraud perpetrated in the treasury of the Kwara State Government between 2003 and 2011."
He said, "Whilst the investigation was ongoing, several fraudulent transactions were discovered.
"I know for a fact and verily believe that our investigation has revealed the following mind-boggling findings, among others:
"That between 2003 and 2011, Dr Olubukola Abubakar Saraki was the Executive Governor of Kwara State.
"That whilst he held the aforementioned position, the common pattern was that after the payment of monthly allocation by the Federal Government to the Kwara State Government, a cumulative sum of not less than N100m would be deposited into the Kwara Government House account.
"That upon the payment of the said N100m, same would, in turn, be withdrawn in cash by one Mr Afeez Yusuf from the Kwara State Government House, Ilorin's account in bits and brought to the Government House."
The EFCC said it believed that Saraki developed the two properties with proceeds of unlawful activities.
Counsel for the commission, Mr Rotimi Oyedepo, urged Justice Aikawa to order their temporary forfeiture to the Federal Government.
After granting the order as prayed, Justice Aikawa directed the EFCC to publish the temporary forfeiture order in a national newspaper and adjourned till December 17 for anyone interested in the properties to appear before him to show cause why the properties should not be permanently forfeited to the Federal Government.
Reacting to the judgment, Saraki maintained his position that the application to the Federal High Court, Lagos, for interim forfeiture order on his Ilorin home by the EFCC was an abuse of the court process and a violation of a subsisting order of the Federal High Court, Abuja.
Saraki in a statement by his Special Adviser on Media and Publicity, Yusuph Olaniyonu, vowed to challenge the verdict at a higher court of competent jurisdiction.
The Punch