'I'm Now Grace-Charis Bassey, No Longer Bellinda Effah'
Award winning Nigeria actress and global brand, Belinda Effah on Monday 26th of April officially announced her name change in a press conference that took place at The Ethnic Hub.
The actress disclosed that her brother renamed her and her sisters because he felt they needed an English name.
She claimed that she bore the name without knowing it meant pretty serpent. Belinda explained that she researched about her name at a time when people started asking what her name meant.
Having discovered the meaning, she took steps to change her name 3 years ago but she backed out because she couldn't withstand the tedious process.
According to her she had a divine encounter with God last year 15th of August to change her name.
"A couple of years ago I wanted to change my name when I found out that I could not really grasps the meaning of my name. Some people said it meant 'beauty' some other people said it meant 'beautiful serpent'. So I was cut in between not knowing what the right meaning is. Linda seemed to have diverse meaning and I wasn't quite comfortable with that.
"Also with the fact that Belinda was not the first name that my parents gave to me.
"My birth name is Uyu.
I came across Belinda in secondary school, one day my brother came up with the idea of changing my name and my sister's name because we were all bearing native names. He came up with different names and asked us to pick. Funny enough I picked Melinda but I didn't like the name because people started calling me Mirinda in school. So I decided to just go on with Belinda because they could not twist it to something funny like Mirinda.
"I should have known not to pick Belinda because my brother actually picked it for my sister but she said she wanted Fiona. She checked the meaning and it was cool and she went on with it. I didn't check I just got carried away with Belinda because it sounded cool, it sounded hip, and that's what I get all the time when people hear my name. they say oh, I like that name."
"On the 15th of August 2020. I had a divine encounter with God to change my name to Grace.
"Nobody changed my name to Grace, God did.
So after my encounter with God, I called my parents and told them not to call me Belinda anymore, and my mom said wow… congratulations. The interesting part is that my mom said she named me Grace at birth.
"She said, she had a friend who bears Grace and she went through all the troubles with her during the Labour of my delivery. So she decided to honor her friend by naming me after her so she named me Grace. Since my father has the final say as to what name I bear, he insisted that I bear Uyu".
Former Belinda adviced the world to bear names with good meaning as your name represents you.
"I believe that name should not be about how it sounds or how hip or cool it is but about the meaning, because name is about representation. When you are being identified by a name it represents you".
Having narrated the aforesaid, she officially announced her new name and unveiled her new business name.
"So… dear world, ladies and gentlemen of the press, dear family and friends.
"I will like to be recognised and identified as Grace-Charis Bassey henceforth, and not as Belinda Effah anymore.
"I know it's going to take a while for people to adopt to this, people may make mistakes and still call me Belinda. It's ok, I'm giving you guys six months to get use to it.
"I'm Grace-Charis Bassey and I want to unveil my new logo for my business. From House Of Belinda to Grace-Charis Bassey empire. So this is my representation now. A couple of people have asked me what Charis means. Charis means Grace, so I'm double dose of grace," she concluded.
'Sound Sultan Has Throat Cancer'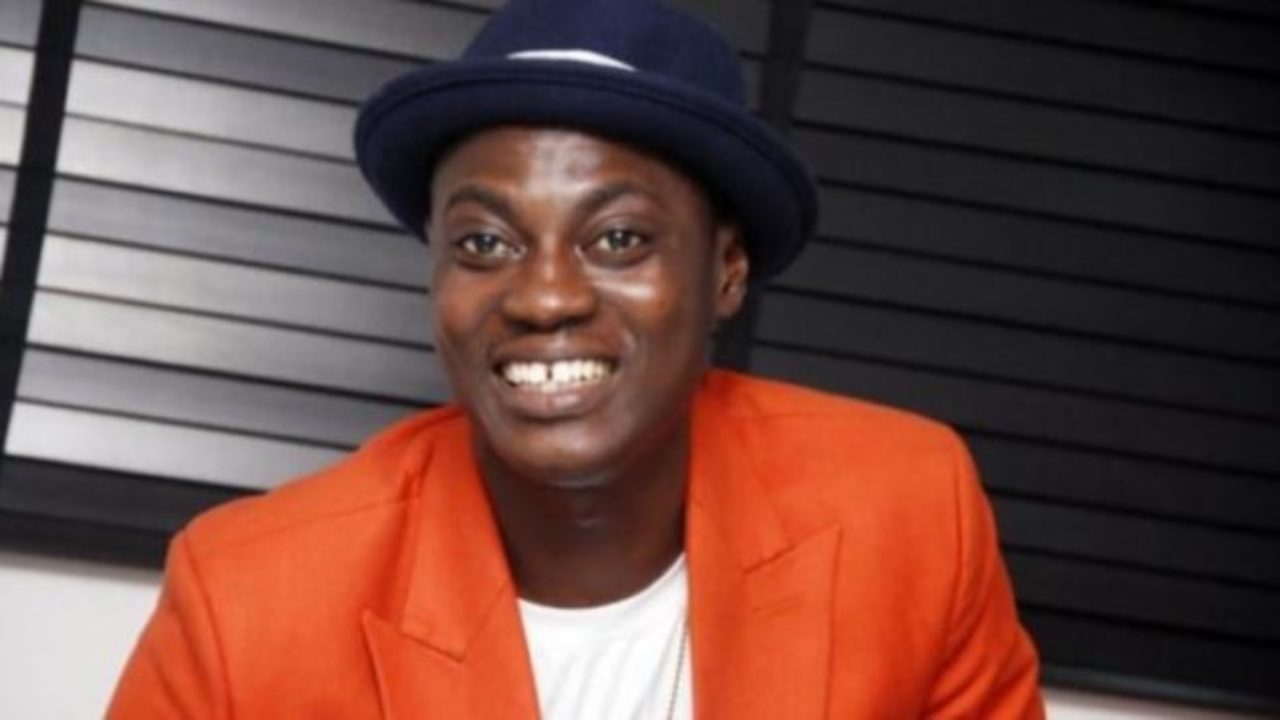 Veteran Nigerian artist, Olanrewaju Fasasi, popularly known as Sound Sultan has been diagnosed with throat cancer.
According to reports from SaharaReporters Sound Sultan has commenced chemotherapy in one of the hospitals in the United States of America.
The singer has however not made this news known on his social media accounts. He did hint on his absence in a post he made on Instagram a few days ago where he wrote;
"In the words of Terminator …….. I Will be Back"
Chemotherapy is an aggressive form of chemical drug therapy meant to destroy rapidly growing cells in the body. It's usually used to treat cancer, as cancer cells grow and divide faster than other cells.
Sound Sultan's career in show business started in the 1990s, when he hosted shows to raise money for studio sessions.
By 1999, he had won numerous local talent-hunt shows. He released his first single "Jagbajantis" in 2000, which was a hit in Nigeria.
After independently releasing other singles and featuring in hit songs of other artists, he was signed by Kennis Music.
Sound Sultan began a working relationship with Wyclef Jean when featured alongside 2face Idibia and Faze on "Proud to be African" from Wyclef's Welcome to Haiti: Creole 101 album.
In 2012, it was announced that Sound Sultan was made a UN Ambassador for Peace for his exemplary lifestyle and career.
In 2015, Sound Sultan released the rap single "Remember" after a long absence from the music scene.
Story of My Life: I Was Sleeping with Four Different Girls Everyday – Morris
When Morris Babyface was in the world, on a normal day he could get four different women laid within the day, a number he says he would have exceeded if not for repentance.
Speaking about his dark life in the days behind him, Moris Babyface who was popular for producing Gospel songs confessed that he was a chronic womanizer. Speaking on 'Restoration With Stacy' he said "at a point, I realized being a womanizer wasn't a good thing".
"I knew my mother was praying for me for a change of mind and direction but I came to the realization that it all depended on me and I could die at any time," he continued and revealed that, "people think I exaggerate but it's true I used to sleep with four women a day".
According to him, "the devil will make you think you're smart. It was that bad. I believe if I weren't saved by grace, by now, I would have exceeded that limit".
He added, "I could fast and pray for redemption but just when I'm about to break the fast, one of the girls would call and I'd ask her to come over; we'll have sex and the fast would be nullified".
He recounted that "interestingly, after doing this, I can be alone in my room weeping because I needed God to save me. I couldn't stop, I kept falling".
Pulseng
Ebuka Obi-Uchendu Confirmed as Host of BBNaija Season 6
The popular TV host confirmed his return for the show's sixth season via social media posts shared on May 10, 2021. "Well, guess who's returning as the host of the next season of #BBNaija," Obi-Uchendu wrote on Instagram alongside a throwback video of himself from the last season.
While the exciting development comes as no surprise, the celebrity host topped Twitter trends some weeks ago following the announcement of a new season of the show. Twitter users weighed in on Obi-Uchendu's concurrent hosting deal with Big Brother Naija organizers.
Obi-Uchendu began hosting the show in 2017 with the Big Brother Naija 'See Gobe' season. A Big Brother Naija alumni, the star broadcaster participated in the first season of the show in 2006.
Pulseng