Kidnap of Kaduna Emir, Wives, Others: IGP Squad, Troops Comb Bushes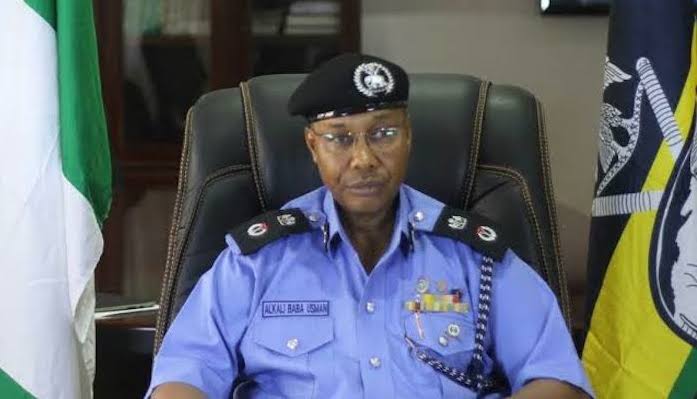 Operatives of the Kaduna State Police Command have confirmed the abduction of the 85-year-old Emir of Kajuru, Alhaji Alhassan Adamu, by bandits in the early hours of Sunday.
The bandits attacked the residence of the monarch in Kajuru, Kajuru Local Government Area of the state, and kidnapped him and 10 of his family members, according to the police.
The state Police Public Relations Officer, ASP Mohammed Jalige, said in a statement that the incident occurred around 2.34am.
According to him, bandits in large numbers and wielding weapons, gained access into the emir's palace, abducted him and 10 members of his immediate family.
The police spokesman said, "The Kaduna Police Command, through the Divisional Police Officer, Kajuru, Kaduna, is in receipt of an unfortunate report on the kidnap of the Chief of Kajuru, Alhaji Alhassan Adamu, in the early hours of today, July 11, 2021.
"The incident occurred around 2.34am when armed bandits in large numbers invaded Kajuru town, shot indiscriminately and gained access into the chief's residence, where they abducted him and 10 members of his immediate family to an unknown destination.
"Notwithstanding, the joint patrol of the Police Mobile Force, conventional police and the Nigerian Army attached to the Kajuru LGA are currently engaged in search and rescue mission around the forest for a possible rescue of the victims, while the IGP's tactical units have been contacted for technical support."
While saying that the command was saddened by the latest attack, Jalige urged members of the public to remain calm and "always support the police and other security agencies with credible information that will enable them curtail any possible attack on innocent citizens before it happens."
Also, the residence of Mrs Jummai Suleiman, a clinical psychologist at the Department of Psychiatric, Ahmadu Bello University Teaching Hospital, Shika, was attacked around 9pm on Saturday and she and her three children were abducted by bandits.
The names of the children were given as Abdullateef, 10; Amina, six; and Abdulrahman, four.
Similarly, gunmen suspected to be bandits have abducted the Provost, Zamfara State College of Agriculture, Bakura, Alhaji Habibu Mainasara.
Also kidnapped were a teacher at the Government Science Secondary School, Bakura, Malam Mohammed Kabi, and one other boy whose identity had yet to be ascertained as of the time of filing this report.
According to a family source, the provost was abducted by the bandits around 2am on Sunday from his official residence within the Government Science Secondary School, Bakura.
The Punch
Travel Agent Scams Cristiano Ronaldo of £250,000, Jailed
A travel agent, named Maria Silvia scammed Manchester United striker, Cristiano Ronaldo, out of £250,000 (about N140 million) after the football star entrusted her with his credit cards and pin.
The 53-year-old travel agent also scammed Ronaldo's super-agent Jorge Mendes of £14,000 and Manchester United winger, Nani, of over £1,500.
Due to her wrongdoing, Silvia got a four-year suspended prison sentence on Sunday after being earlier convicted by a Porto criminal court in 2017.
It was also revealed that Ronaldo was targeted for three years between February 2007 and July 2010.
The paper read, "Afterwards the travel agent had to plug the hole in the firm's accounts. She, therefore, began to bill those trips to Cristiano Ronaldo, who had an account at Geostar and for practical reasons, handed the agent a virtual credit card and pin code. It was a green route to taking money out."
Quoting a renowned Portuguese daily Jornal de Noticias, Sun Sports reported that the 36-year-old Ronaldo submitted a statement to the police after flying to the court to meet up with his lawyer.
The travel agent, who currently works as a cleaner, was first interrogated in 2011 before her eventual sentence on Sunday, September 19, 2021.
I am Getting Better, Says Hospitalised Pele
Brazilian football legend Pele said Sunday he is "punching the air" to celebrate "every better day" after the 80-year-old suffered his latest health scare.
"As you can see, I'm punching the air in celebration of every better day," Pele wrote on Instagram beside a photograph of him sitting in a hospital chair, watched over by two medical staff.
The three-time World Cup winner was Friday briefly transferred back to an intensive care unit at the Albert Einstein Hospital in Sao Paulo, where he underwent surgery earlier this month, after suffering breathing difficulties.
"A good mood is the best medicine and I have plenty of that. It couldn't be different," he added Sunday.
"I have received so much affection that my heart is full of gratitude. Thanks to all the amazing staff at Albert Einstein Hospital!"
His condition had been described as stable.
Pele's daughter Kely Nascimento also posted a photo of herself next to her father in the hospital on Friday, seeking to cheer up his fans.
Agency Report
We Won't Accept Second Position in 2023 – NEF
The Northern Elders Forum has said the north was in the process of rebuilding itself and was not prepared to play second fiddle in a nation where it clearly enjoys numerical strength.
Director of Publicity and Advocacy of the NEF, Dr. Hakeem Baba-Ahmed, said this while delivering a keynote address at the maiden Maitama Sule Lecture Series organized by the students' wing of the Coalition of Northern Groups, held at Ahmadu Bello University, Zaria, on Saturday.
He said, "We will lead Nigeria the way we have led Nigeria before whether we are President or Vice President, we will lead Nigeria. We have the majority of the votes and democracy says vote whom you want.
"Why should we accept a second class position when we know we can buy a form and contest for first class and we will win?
"Why does anybody need to threaten us and intimidate us? We will get that power but be humble because power comes from God. We inherited leadership and being honest is not being stupid.
"The North has pride; we are humble enough to know that we are going to run Nigeria with other people but we are not going to pay a second fiddle to anybody. We may not have the most robust economy, there are people who are trying to strangulate us even more than we are being strangled.
"We are ready for this. We will consider every economic adversity, challenge. We will fix the Northern economy and we are the only one who can fix this Northern economy. For that reason, we are not for sale. We are in the process of rebuilding the North and we will rebuild the North from 2023.
"Whether the North holds power in 2023 or not anybody who wants to break up in this country will say so, they are just looking for excuses. This is democracy. If they don't like what Nigeria is, they will say they want to break up from this country, we don't pay attention to those people, we are focused on the fact that we are running a democratic system.
The NEF's spokesman added, "If the majority of Nigeria voters vote for a candidate from the North and he becomes the President and somebody doesn't want to live under the Nigeria President, the person can leave."
The Punch