Malabu: I Didn't Ask for or Collect Bribes, Don't Own Property, Account Outside Nigeria – Jonathan Replies FG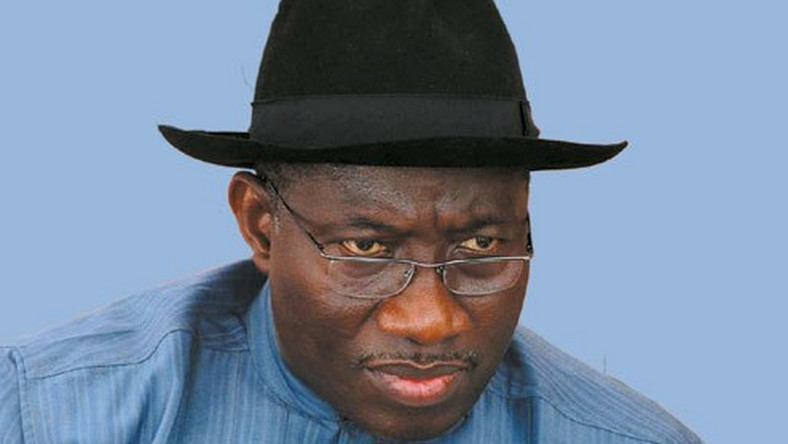 Nigeria's immediate past president, Dr. Goodluck Ebele Jonathan, has responded to the Federal Governments allegation that he acted corruptly and may have received bribes in the ever brewing Malabu Oil scandal, saying such claims are "recycled falsehood that is blatantly dishonest, cheap, and predictable."
In the statement released by the former President's aide, Ikechukwu Eze Saturday evening, Jonathan stated that although there is nothing new in the "fabricated bribery claim" which he had debunked in the past, he will continue to restate the facts.
"Former President Goodluck Jonathan did not ask for or collect any bribes, neither has he been charged for asking or collecting bribes, neither will he ever be charged with asking for or collecting bribes, because such never happened," the statement read in part.
He argued that this particular dispute predated the Jonathan administration and survives it, adding that Mr Jonathan is a 61-year-old who, throughout his life, has never opened an account, nor owned property outside Nigeria.
"The fact remains that as recent national events continue to vindicate former President Jonathan, and as the world continues to celebrate him, those who are insecure will feed such propaganda to their media agents to feed their inferiority complex," the statement said.
"In fact, we expected something like this ever since it was announced that former President Jonathan would lead the Election Observation Mission of the Electoral Institute for Sustainable Democracy in Africa to South Africa's national and provincial elections.
"We are well aware that this claim was intentioned to eclipse the goodwill and positive reports of former President Jonathan's diligent engagement in South Africa's national and provisional elections.
"The fact that most major media houses in the country refused to republish this falsehood bears out our conviction that Nigerians can no longer be deceived by hollow and diversionary claims of corruption, in the face of worsening state of affairs in the country."
Mr Eze said that beyond the "wave of conjecture", former President Jonathan was not linked, indicted or charged for collecting any monies as kickbacks or bribes from ENI by the Italian authorities or any other law enforcement body the world over.
Rather than reacting specifically to why Mr Jonathan authorised his ministers to sign the deal and transfer such funds to an ex-convict, Mr Etete, Mr Eze said: "It bears repeating that the documents relating to the transactions and decisions of the Federal Government on the Malabu issue, during the Jonathan administration, are in the relevant government offices, where they are accessible.
"We would like to point out that all the actions taken by the Jonathan administration in relation to activities in the oil industry were legally conducted by relevant Nigerian government officials and were carried out in the best interest of the country.
"Finally, at the risk of sounding like a broken record, we will like to point out that whether in office or out of office, former President Jonathan still does not own any bank account, business or real estate outside Nigeria. It, therefore, beggars belief that so much useful energy is channelled by dark forces into this futile bid to bring down a man whose political ambition was not and still is not worth the blood of any citizen."
The controversial Malabu scandal involves the transfer of about $1.1 billion by oil multinationals, Shell and ENI, through the Nigerian government to accounts controlled by a former Nigerian oil minister, Dan Etete.
Prosecutors alleged that half the money ($520 million) went to the accounts of companies jointly controlled by Abubakar Aliyu, popularly known in Nigeria as the owner of AA oil, and Mr Etete. Anti-corruption investigators and activists suspect Mr Aliyu fronted for top officials of Mr Jonathan's administration, as well of officials of Shell and ENI.
The transaction was authorised in 2011 by Mr Jonathan through some of his cabinet ministers, and the money was payment for the block, considered one of Nigeria's most lucrative. Although Shell and ENI initially claimed they did not know the money would end up with Mr Etete and his cronies, evidence has shown that claim to be false.
Shell later admitted it did know the money would go to Mr Etete. Shell, Eni, Mr Etete, Mr Aliyu and several officials of the oil firms are being prosecuted in Italy for their roles in the scandal.
Jonathan is not under any probe on the matter.
Premium Times
Legendary Football Star, Diego Amando Maradona Dies at 60
Diego Maradona, one of football's greatest-ever players, has died. He was 60 years.
The 1986 World Cup winner had surgery to remove a blood clot on the brain earlier this month. The Argentine Football Association confirmed he had died this afternoon.
"The Argentine Football Association, through its president Claudio Tapia, expresses its deepest sorrow for the death of our legend, Diego Armando Maradona. You will always be in our hearts," they said.
Another of football's greats, Pele, has led the tributes to: "Certainly, one day we'll kick a ball together in the sky above." Follow latest updates and reaction here.
Dr Leopoldo Luque, Maradona's personal physician, said the former player had shown signs of improvement after a successful operation three weeks ago.
Dr Luque said Maradona "laughed" and "grabbed my hand" just a day after he had the procedure.
"Diego is without any type of neurological deficit, without any type of complication associated with surgery," Luque said, addressing reporters at the clinic's door.
"He has an excellent post-operative period, the laboratory parameters even improved.
"The first impression is it is favourable, but it is difficult to evaluate."
Gbajabiamila Asked to Cough Out N500m As Compensation for Family of Slain Vendor
The family of Ifeanyi Okereke, the vendor killed by a security aide of Femi Gbajabiamila, speaker of the house of representatives, is demanding N500 million from the number four citizen.
Last week, Okereke was shot by Abdullahi Hassan, a Department of State Services (DSS) operative attached to the speaker.
According to PUNCH, the demand was contained in a letter addressed to the speaker by Mike Ozekhome, counsel to the family.
In the letter dated November 23, the Okereke family said the demand is not enough to replace their son.
"Our clients have instructed us to make from your good self, the following modest demands: That you use your good offices to ensure the immediate prosecution of your security aide (Abdullahi Hassan), who went on a frolic of his own, clearly acted outside the purview of his duty and responsibility by shooting to death an innocent, harmless and armless citizen," Ozekhome said.
"That you adequately compensate the Okereke family with a modest sum of N500m only.
"This monetary demand can never adequately replace or take the place of their son, husband, brother, and breadwinner's life. But it will at least mitigate the obvious trauma and hardship the premature demise of their irreplaceable breadwinner has placed on them."
The lawyer said if the speaker fails to accede to their demand in seven days, they would take legal steps.
"Take note therefore that it is our clients' firm instruction that in the event that you fail, refuse and/or neglect to accede to or proffer reasonable compensatory terms to our above modest demands within seven days from the date of this letter, we shall without any further correspondences from us, take appropriate legal steps to enforce our clients' constitutional rights," he said.
Gbajabiamila said he has handed over the aide to the DSS for discipline.
He has also visited the family of the deceased to condole with them.
TheCable
Lekki Shootings: CNN is Desperate, Presented Doctored Video – Lai Mohammed
The Minister of Information and Culture, Lai Mohammed, has accused CNN of desperation over its second report on the Lekki toll plaza shootings that happened on October 20.
The Minister said this on NTA on Wednesday.
CNN had on Tuesday released a second 'investigative report' on the shootings at Lekki toll plaza during the #EndSARS protests amid threats of sanction from the Federal Government.
But the minister faulted CNN's reports, saying it lacked credible sources.
When asked about the second CNN's report, Mohammed said, "It shows that they (CNN) are desperate. The so-called recent development has been seen before. There is nothing new. If there is anything new, it is a contradiction of CNN's position.
"What we are asking CNN is that where is your evidence? The military has been consistent. CNN contravenes the basic principles of journalism – fairness, and balance.
'They did the story without contacting the Federal Government for its own side. They relied on second and third parties narratives.
"They (CNN) were caught spreading fake news and they are trying to escape.
"We are accusing them (CNN) of basing their stories on videos sourced on social media. CNN has been inconsistent. It also doctored the video it got.
"We are confident in our position."
On the letter addressed to Jonathan Hawkins, VP (Communications), CNN Centre, Atlanta, Georgia, USA, the minister said, "We have received an acknowledgment and we were told that the letter has been passed to the editorial team."
CNN, in its second report titled, 'Analysis of CCTV footage from Lekki toll gate raises new questions about shooting', stated that it had obtained the video and subsequently analysed its content.
CNN also compared the CCTV footage with some of the videos on social media which the National Broadcasting Commission had sanctioned three local television stations for using and concluded that the authorities had more questions to answer.
The fresh report also shows the Commander, 81 Division, Brig.Gen Ahmed Taiwo, admitting before the judicial panel that his men indeed took live ammunition to the tollgate.
The CNN report also highlights the fact that Brig.Gen Taiwo's claim is at variance with that of the minister who had claimed last week that the army fired blank bullets.
The Punch