Malabu: I Didn't Ask for or Collect Bribes, Don't Own Property, Account Outside Nigeria – Jonathan Replies FG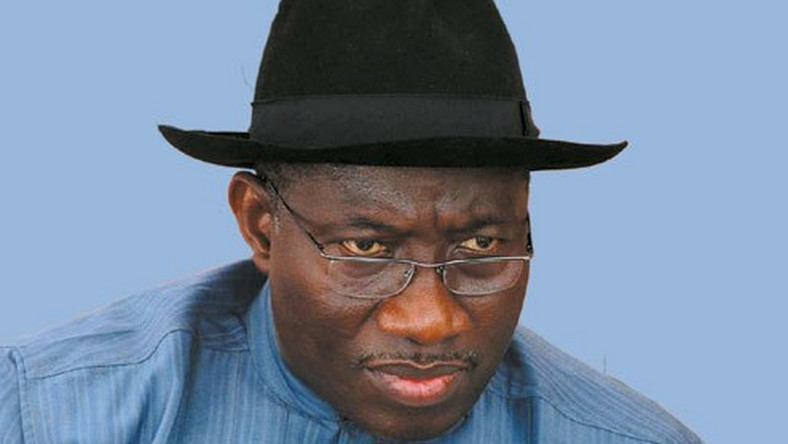 Nigeria's immediate past president, Dr. Goodluck Ebele Jonathan, has responded to the Federal Governments allegation that he acted corruptly and may have received bribes in the ever brewing Malabu Oil scandal, saying such claims are "recycled falsehood that is blatantly dishonest, cheap, and predictable."
In the statement released by the former President's aide, Ikechukwu Eze Saturday evening, Jonathan stated that although there is nothing new in the "fabricated bribery claim" which he had debunked in the past, he will continue to restate the facts.
"Former President Goodluck Jonathan did not ask for or collect any bribes, neither has he been charged for asking or collecting bribes, neither will he ever be charged with asking for or collecting bribes, because such never happened," the statement read in part.
He argued that this particular dispute predated the Jonathan administration and survives it, adding that Mr Jonathan is a 61-year-old who, throughout his life, has never opened an account, nor owned property outside Nigeria.
"The fact remains that as recent national events continue to vindicate former President Jonathan, and as the world continues to celebrate him, those who are insecure will feed such propaganda to their media agents to feed their inferiority complex," the statement said.
"In fact, we expected something like this ever since it was announced that former President Jonathan would lead the Election Observation Mission of the Electoral Institute for Sustainable Democracy in Africa to South Africa's national and provincial elections.
"We are well aware that this claim was intentioned to eclipse the goodwill and positive reports of former President Jonathan's diligent engagement in South Africa's national and provisional elections.
"The fact that most major media houses in the country refused to republish this falsehood bears out our conviction that Nigerians can no longer be deceived by hollow and diversionary claims of corruption, in the face of worsening state of affairs in the country."
Mr Eze said that beyond the "wave of conjecture", former President Jonathan was not linked, indicted or charged for collecting any monies as kickbacks or bribes from ENI by the Italian authorities or any other law enforcement body the world over.
Rather than reacting specifically to why Mr Jonathan authorised his ministers to sign the deal and transfer such funds to an ex-convict, Mr Etete, Mr Eze said: "It bears repeating that the documents relating to the transactions and decisions of the Federal Government on the Malabu issue, during the Jonathan administration, are in the relevant government offices, where they are accessible.
"We would like to point out that all the actions taken by the Jonathan administration in relation to activities in the oil industry were legally conducted by relevant Nigerian government officials and were carried out in the best interest of the country.
"Finally, at the risk of sounding like a broken record, we will like to point out that whether in office or out of office, former President Jonathan still does not own any bank account, business or real estate outside Nigeria. It, therefore, beggars belief that so much useful energy is channelled by dark forces into this futile bid to bring down a man whose political ambition was not and still is not worth the blood of any citizen."
The controversial Malabu scandal involves the transfer of about $1.1 billion by oil multinationals, Shell and ENI, through the Nigerian government to accounts controlled by a former Nigerian oil minister, Dan Etete.
Prosecutors alleged that half the money ($520 million) went to the accounts of companies jointly controlled by Abubakar Aliyu, popularly known in Nigeria as the owner of AA oil, and Mr Etete. Anti-corruption investigators and activists suspect Mr Aliyu fronted for top officials of Mr Jonathan's administration, as well of officials of Shell and ENI.
The transaction was authorised in 2011 by Mr Jonathan through some of his cabinet ministers, and the money was payment for the block, considered one of Nigeria's most lucrative. Although Shell and ENI initially claimed they did not know the money would end up with Mr Etete and his cronies, evidence has shown that claim to be false.
Shell later admitted it did know the money would go to Mr Etete. Shell, Eni, Mr Etete, Mr Aliyu and several officials of the oil firms are being prosecuted in Italy for their roles in the scandal.
Jonathan is not under any probe on the matter.
Premium Times
Akeredolu Accuses El-Rufai of Masquerading As Leader, Exporting Banditry to South
The Ondo State Governor, Mr Rotimi Akeredolu, has berated his counterpart in Kaduna State, Mallam Nasir El-Rufai, over the latter's comment on anti-open grazing law.
El-Rufai had described the anti-open grazing laws being signed by some of the southern governors as unrealistic.
But Akeredolu, in a statement issued by the state Commissioner for Information and Orientation, Mr Donald Ojogo, said such a statement should not have come from a leader.
In the statement titled, 'Anti-open grazing: El-Rufai's attack on southern governors devious, a hysteric ploy to externalise banditry',  Akeredolu reiterated that the anti-open grazing law, especially in Ondo State, had come to stay, saying, "It shall be zealously guarded and conscionably deployed to protect all residents of Ondo State, notwithstanding their ethnic and religious biases."
The statement read, "From all indications, Governor Nasir El-Rufai, if he was properly quoted and his views not misrepresented, is struggling hard to export banditry to the South under an expressed opinion that is laced with mischief.
"Perhaps, it is apt to state clearly that the likes of Governor El-Rufai are already in a hysteric 'mode' of escalating and indeed, externalising banditry, especially as the military onslaught against criminal elements and other terror variants suffices in the North.
"For emphasis, any such comment like that of the Kaduna Governor, if indeed he made that statement, merely seeks to encourage anarchy under the guise of resentment of a law by affected stakeholders."
The Punch
Insecurity: Military Vows Not to Allow Foreigners Overrun Nigeria
The Theatre Commander, Operation Hadin Kai, Maj.-Gen. Christopher Musa, says the Nigerian military will not allow the Islamic States West African Province, a foreign terrorist group, to have strong footing in Nigeria
Musa stated this in an interview with newsmen on Wednesday, in Maiduguri
He said that ISWAP terrorist group was a foreign terrorist organisation being sponsored by foreigners with some local collaborations, adding that the terrorists that were refusing to surrender belonged to ISWAP.
According to him, ISWAP is a foreign terrorist organisation that is funded by foreign individuals and probably some locals but mostly foreign and then they have foreign leadership which means they have not stake in Nigeria.
"It is very clear that ISWAP are foreigners coming to invade our country which we will never allow to happen.
"That is why I want to encourage those of them, especially those members that are with them to pull out and understand that they have no stake in what those guys are doing.
"They don't wish the country well they don't wish themselves well and we will never allow any foreigner step an inch on ground in Nigeria," he said.
The theatre commander stated that the military had advised the governments on the need to adopt the system of involving the victims in dialogue on the handling of the surrendered terrorists.
He added that the government must ensure that the victims were not left out, saying that people should be assured that the proper processes would be followed without compromise.
According to him, some of the victims are military men, as the military has lost wonderful officers and soldiers.
"So, for us to even accept them has been very difficult but professionally we are meant to do that.
"Once we have those windows and they are working we are meant to ensure that we arrest them bring them in and then the nation will take its proper cause through constitution and that is what is going to happen.
"We want them to agree to understand fully that Operation Hadin Kai is just doing its own bit and the military operation is just one line of operation which is about 20 per cent while the remaining 80 per cent has to do with diplomacy, humanitarian, justice, rule of law and all these things.
"So, that is the stage we are in now," he said.
Musa disclosed that the terrorists were being secured separately, adding that they were not going to be released just like that.
He said that the profiling of the surrendered terrorists was being carried out by the Defence Intelligence Agency, DSS and other security agencies.
According to him, everybody that has anything to do is also checking, we have also invited the National Identity Management Agency who are taking the profiles of everybody.
"They take the thumb and pictures and so, even after this, we know what they are doing, we know where they are and know where he goes to.
"This goes to show you that we are taking the proper procedure and nobody is going to be compromised," he said.
(NAN)
Jega, Utomi, Abdulfatai, Duke, Others Form New Political Party
Ahead of the 2023 general elections prominent Nigerians have established a third force, Rescue Nigeria Project, RNP, to give Nigerians alternative platform to the All Progressives Congress, APC and the Peoples Democratic Party, PDP.
Founders of RNP include former governor of Kwara state, Ahmed Abdulfatai, Prof. Pat Utomi, Prof. Tunde Adeniran, former Governor of Cross River state, Donald Duke,
Senator Lee Maeba, Usman Bugaje, Prof. Attahiru Jega, Amb. Nkoyo Toyo, Yomi Awoniyi, Dr. Rose Idi Danladi, Dr. Sadiq Gombe among others.
Delivering his keynote address, Abdulfatai lamented the state of the nation, noting that the high level of nepotism and lack of inclusiveness have given rise to agitations by different ethnic groups.
He recalled that in 2015, Nigerians embraced change, adding that today, "that change appears to be what we didn't expect, as insecurity has taken over the nation."
He said, "It is based on this that we decided to set up this Rescue Nigeria Project. We want to salvage this country and see how we can fix the mess. We want to set a template and key criteria leaders must have before they can attain any political position.
"Despite the great opportunities of the past, Nigeria has failed to live up to the dreams of its founding fathers and the hopes of successive generations of its citizens.
"Perhaps, at no other time have these failings become more apparent than in the past decade or so.
"In 2015, Nigerians overwhelmingly embraced the promise of change. These hopes have not only been dashed, but they have arguably turned out to be the worst political statements ever to  be made in this country. Nigeria today appears set to fulfill all the prophesies of doom."
He further noted that "Unprecedented nepotism and political exclusion have left the country more divided than ever as evident in the various separatists agitation that are threatening the corporate existence of the country itself."
Also speaking, Adeniran noted that there is disaster at hand, hence the move to rescue the nation.
He said: "You only rescue when there is disaster and when you fail to rescue during disaster, it is more dangerous.
"We have a disaster in our hands and we need to rescue the country. We need to look back and see how we get here. We know where Nigeria was before now. We know the task is not going to be easy, but we have to determine how to rescue the nation."
In his opening remarks, the RNP national coordinator, Usman Bugaje, explained that the Rescue Nigeria Project was founded on the premise that the challenges bedeviling the country were largely derived from poor leadership.
Chiding the President Muhammadu Buhari-led government Bugaje said, "when you reduce the problems of this country to what they are, ultimately, it all comes to leadership.
"We have been unable to exit the leadership conundrum precisely because the leadership recruitment mechanism in our political parties is so flawed that, except for accidents, they are incapable of producing competent leaders with the requisite knowledge, discipline and commitment to make a difference. We are living with, or better still, groaning under the consequences of this folly.
"What this means is that any attempt to rescue this country from its troubles must first rescue it from the current leadership recruitment mechanism that seems to leverage on money and connection or ethnic sentiments and no premium on knowledge or competence.
"The challenge is how to introduce a set of criteria or better still re-calibrate the recruitment mechanism in our political parties to prioritize knowledge, competence and character. The deepening crises in the political parties is all the more reason this re-calibration is necessary.
"We must change the conversation about leadership. The first thing we should want to know about our President is not which part of country he or she comes from, rather how competent is he or she? What is the content of his policy document? What is his team made up of?
"We also seek to ensure a seismic shift from the politics of big men to the politics of big ideas. The empty politics of big men have not taken us anywhere but down the drain. We simply can't continue this way."
RNP's vision  is "to reconcile and re-unite our country, win and deploy political power for the purpose of nation building and national development, achieving prosperity for all, and the protection of life and dignity of every Nigerian citizen."
This is even as the mission is "to reconcile, re-unite, mobilize the nation to build a critical mass of citizens capable of driving real and effective transformation, to translate the mass movement into a strong power base within an inclusive and responsive political framework."