Marketers Raise Petrol Price to N170, Blames Supply Shortage
Fuel marketers have started adjusting their petrol pump prices amid the supply shortage facing private depots in Apapa.
The Punch observed that some filling stations in Lagos and Ogun states increased the pump price of petrol to N170 per litre on Tuesday from N162 per litre.
Some of the stations were Capital Oil and Gas, Fatgbems and Amo Oil, all along the Lagos-Ibadan Expressway. Another station, Enyo Retail, adjusted its pump price to N165 per litre from N162.
The National Operation Controller, Independent Petroleum Marketers Association of Nigeria, Mr Mike Osatuyi, told our correspondent that members of his association had to increase the pump price because they bought the product at N160-N161 from depot owners.
IPMAN members had disrupted loading of petroleum products at private depots in Apapa last Wednesday as well as Ibadan, Ejigbo and Mosimi depots belonging to the Nigerian National Petroleum Corporation.
They picketed the facilities to protest their inability to get products due to a new payment method introduced by the Petroleum Products Marketing Company, a subsidiary of the NNPC.
"My members buying from DAPPMAN members are buying at N160-N161, and they will have to add their transportation costs to it. So, at what price do you want them to sell? Even that N170 is still very cheap," Osatuyi said on Tuesday.
He said the PPMC had told marketers to register under the new payment method, called 'PPMC Customer Express', before they could buy products from it.
"Right now, PPMC has said that the era of ATP (Authority to Pay) has gone. It means that payment has to be made online. So, my members are now in the process of doing that, and without doing it, we cannot lift products," he added.
The NNPC, which has been the sole importer of petrol into the country in recent years, is still being relied upon by depots and marketers for the supply of the product despite the deregulation of the downstream petroleum sector.
The Punch also gathered that many private depots in Apapa, Lagos, from where many marketers get petroleum products for distribution to other states, were running dry of petrol due to supply shortage.
When contacted, the Group General Manager, Group Public Affairs Division of the Corporation, Dr Kennie Obateru, denied the shortage of petrol supply from the NNPC.
He said, "We have 1.7 billion litres of product as at today, which will give us about 40 days' sufficiency. Even some more vessels are on the programme.
"And we have not increased our ex-depot price; even though we know some of them (marketers) are sort of slowing down because they are expecting that we will react to the crude oil price increase. But for now, we haven't done that."
One of the major private depots told marketers to stop payment for the petrol because of the supply shortage and the uncertainty over when it would get the product.
A top official of a Lagos-based oil marketing company told our correspondent on condition of anonymity that there had been erratic supply of petrol to private depots in Apapa since last week.
The Punch
IMF Outlines Three Reforms Needed to Boost Nigeria's Economic Growth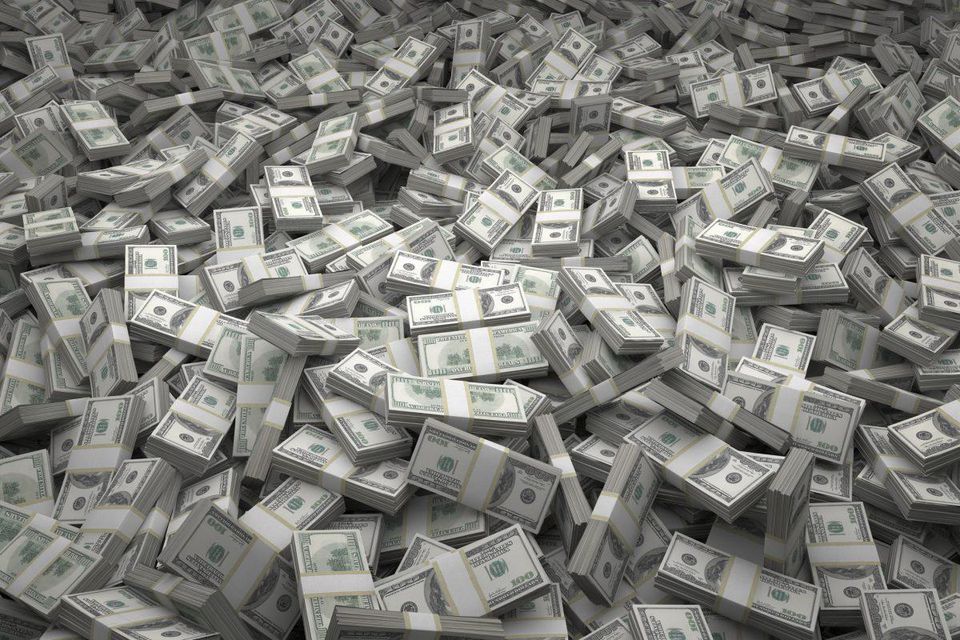 The International Monetary Fund (IMF) has asked the Nigerian government to implement a minimum of three reforms to boost the country's economy.
Abebe Selassie, IMF director of African department, spoke on Thursday at a virtual briefing on economic outlook for Sub-Saharan Africa.
Nigeria exited recession with a 0.11 percent growth in the fourth of 2020.
IMF had projected growth of 2.5 percent for Nigeria in 2021 from 1.5 percent announced in January.
The Washington-based institution also forecast a growth of 3.4 percent for the Sub-Saharan Africa region in 2021, up 0.2 percent from the previous forecast.
Selassie said reforms are needed in the area of fiscal space and energy sector to boost growth in the economy.
"In the case of Nigeria, ensuring that the country enjoys its tremendous potential requires reforms in three areas in our view," he said.
"First and foremost, more fiscal space needs to be created through domestic revenue mobilisation, investments in health, education, and infrastructure which Nigeria expressly needs.
"Second, good reform in the energy sector is going to be paramount. Cost of doing business is very high on account of the inefficiencies of the energy sector, power supply, cost of highly inefficient and hurtful use of generators in the country can hinder power supply. Getting policies to make sure that Nigeria resolves this case once and for all is also paramount.
"Third, macroeconomic policy calibration, involving the foreign exchange market will be really important."
TheCable
FirstBank Hosts Webinar to Sensitise Individuals, Businesses on Staying Protected in Information Age
First Bank of Nigeria Limited, Nigeria's leading financial inclusion services provider has announced a webinar to sensitise individuals and businesses with useful information on being protected in today's digital age. 
The virtual event is scheduled to hold by noon on Friday, 16 April 2021 with "Staying Protected Amidst the Pandemic Chaos" being the topic to be discussed at the event. Registration is ongoing for the event via the link https://firstbanknigeria.zoom.us/webinar/register/WN_PUnqA7enTMG8o0OfOaWxlg 
Today's world, largely referred to as the digital age has been influenced by information technology which has optimised the way we carry out our individual and business activities. 
However, the current age has been marred by illicit activities like identity theft, internet fraud amongst many others which poses a risk to the safety of individuals and businesses. Attending the webinar will have participants knowledgeably equipped with vital information that will ensure they make informed decisions, thereby promoting their safety whilst staying protected against possible risks and malicious attacks.
Tope Aladenusi, Chief Strategy Officer & Cyber Risk Services Leader, Deloitte West Africa; Confidence Staveley, Cyber Security Evangelist/ Founder, Cybersafe Foundation and Harrison Nnaji, Chief Information Security Officer, FirstBank will lead the discussion at the event.
Speaking on the planned Webinar, Dr. Adesola Adeduntan, CEO of FirstBank Group noted that "the world as a global village is associated with not just benefits but also risks of cyberattack and for individuals, businesses and governments to make the best out of the digital and online opportunities, they need to be deliberate in protecting themselves against cybersecurity threats".
He further noted that, "in today's digital age, which the pandemic has accelerated the embrace, cyberattacks are occurring at an alarming rate across the world. As such, no individual, business or government entity with digital and online presence is immune to cyberattacks; and the financial, physical and legal implications of an attack can be significantly upsetting.''
In concluding, he enjoined everyone to participate in the forthcoming webinar as it is a viable opportunity to stay informed whilst being abreast with current trends that are pivotal to promoting safety in today's world that is driven by information technology".
DPR Declares BUA, 31 Other Refinery Licences Invalid
Thirty-two refinery project licences issued to private investors in the country have become invalid in the past three years, according to the Department of Petroleum Resources.
The DPR said on Monday that the number of valid refinery project licences stood at 23 as of March 2021, down from 44 in April 2018.
An analysis of the agency's new list of valid refinery project licences and that of April 2018 showed that 32 licences had become invalid while 11 new licences were granted between May 2018 and March 2021.
As of April 2018, there were 38 proposed modular refineries with capacity ranging from 5,000 barrels per stream day to 30,000bpsd, and six conventional plants with a total capacity of 1.35 million bpsd.
The DPR had said then that 20 of the licences were active, adding that 24 of the licence holders were still sourcing funds, although most of the licences had expired as of April 2018.
The agency's updated list showed that the construction of four modular refineries, with a total capacity of 23,000bpsd, had been completed.
The refineries are Waltersmith Refining & Petrochemical Company Limited in Imo State, OPAC Refineries in Delta, Niger Delta Petroleum Resources (Train 3) in Rivers, and Edo Refinery and Petrochemical Company Limited in Edo.
The biggest refinery project, which is being built by Dangote Oil Refinery Company in Lagos, is more than 80.3 per cent completed, according to the DPR.
The refinery projects whose licences were declared invalid by the agency include BUA Refinery & Petrochemicals (Akwa Ibom); Dee Jones (Cross River); Energia Limited (Delta State); Southfield Petrochemical & Refinery Ltd (Edo); Starex Petroleum Refinery (Onne Oil & Gas Free Trade Zone); RG Shinjin Petrochemicals (Delta); Don Mac (Edo), and Platinum Hydrocarbon Resources (Delta).
Others are Mondonat Nigeria Ltd (Delta); Ikwe-Onna Refinery (Akwa Ibom); Shepha Petroleum & Petrochemicals Company (Delta); JIL-Amber (Port Harcourt Refinery); Gazingstock Petroleum Company (Delta); Petrolex Oil & Gas Limited (Ogun); Eghudu Refinery (Edo); Ibafon Refinery FZE (Calabar FTZ, Cross River); and Kainji Resources (Imo).
Among them are Eko Petrochem & Refining Company (Lagos); Hi Rev Oil (Akwa Ibom); Epic Refinery & Petrochemical Industries (Bayelsa); Masters Energy Oil & Gas (Rivers); Cross Country Oil & Gas (Imo); Grifon Energy (Ondo); Sifax Oil & Gas Company (Lagos); and Capital Oil & Gas Industries (Lagos);
Others are All Grace Energy (Rivers); Green Energy International (Rivers); Fresh Energy Limited (Bayelsa); Chyzob Oil & Gas (Abia); Aiteo Energy Resources Limited (Delta); Associated Worldwide Company (Akwa Ibom); and Amakpe International Refinery (Akwa Ibom).
The Punch