Ndume Lauds Jonathan, Says Former President Changed Nigeria's Political Culture, Landscape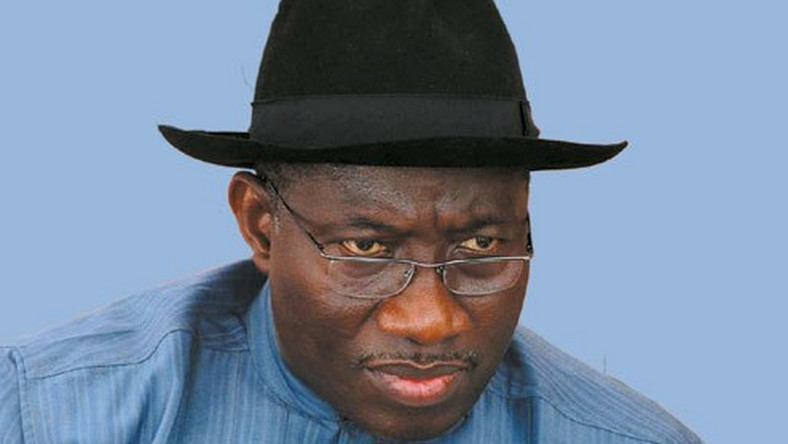 The senator representing Borno South, Ali Ndume, has lauded former President Goodluck Jonathan, saying he left a landmark in Nigeria.
Ndume, an All Progressives Congress (APC) senator, spoke at the launch of a wellness centre in Abuja, where he also said that Nigerians "don't value what they have until they lose that thing."
President Muhammadu Buhari in 2015 defeated Jonathan, who was the incumbent president then. Ndume was among Nigerians who criticised the former leader and insisted he must be voted out.
But at the event Ndume said: "I must confess, as people call me a stubborn person, I'm also a stubborn person. I feel I need to make this testimony here, and also appreciate Mr. (former) President, as they say you will never know what you have until you lose it. I will stop there.
"For this country, I think Nigerians know that they don't value what they have until they lose that thing. We thank God for your life and you have changed the political culture and landscape of this country.
"You don't know how great you are in the eyes of those that were skeptical, those that don't know you, those that didn't come close to you. But now, honestly, I am one of those that used to criticize you very well, but I will say it was constructive move.
"He wanted to be president but Nigeria being what it is, it was a different thing entirely. Like I said, he left a landmark on this country."
Ndume was thrown into Kuje prison and remanded there last week Monday after Abdulrasheed Maina, a former chairman of the Pension Reform Task Team (PRTT), whom he stood as surety for, jumped bail.
However, on the fifth day of his incarceration, November 27, the senator was granted bail.
There has been an unusual rapport between Jonathan and APC leaders recently. Some governors of the party even paid him a visit.
Lagos CP Promises Improved Multi-Agency Collaboration for Better Security in Lagos
The Commissioner of Police, Lagos State, CP Hakeem Odumosu, has assured the good people of Lagos State of improved and sustainable synergy among security agencies for better policing of the state.
CP Hakeem Odumosu gave the assurance today Friday 15th January 2021 at the 2021 Armed Forces Remembrance Day celebration that was held at Tafawa Balewa Square, Victoria Island, Lagos.
The Commissioner of Police, amongst other security chiefs in the state, assisted the Governor of Lagos State, Mr Babajide Sanwoolu, in performing the remembrance rites and laying of wreath accordingly. Others in attendance were the Deputy Governor of Lagos State, Prince Dr Femi Hamzat, the Secretary to the State Government, Mrs Folashade Jaji, top government functionaries, the State Chairman ,Nigerian Legion, Col S Akande (retd) and senior officers from the armed forces and the police.
The police boss, who doubles as the chairman of the Lagos State Security Council, seized the opportunity to pay tributes to the fallen heroes and admonish the gallant officers and men on the field, defending the territorial integrity and sovereignty of our beloved country, Nigeria, to be focused and patriotic as the present security challenges in the country are not insurmountable.
The Lagos police boss also appealed to Lagosians to always pray for security operatives, be law-abiding and embrace community-based policing as a civic responsibility.
Armed Forces Remembrance Day: Sanwo-Olu Commends Nation's Security Officers
Lagos State Governor, Mr. Babajide Sanwo-Olu, has commended all officers in the Military, Nigerian Police and the legion for their efforts in protecting the country against external aggression and keeping the peace internally.
Speaking at the year 2021 Armed Forces Remembrance Day parade and wreath laying ceremony at the Remembrance Arcade, Tafawa Balewa Square (TBS), Lagos on Friday, Governor Sanwo-Olu said Nigerians should be thankful to God for celebrating this year's ceremony despite the COVID-19 pandemic.
Governor Sanwo-Olu while applauding the organisers of the programme, said despite the current situation of the COVID-19 pandemic in Nigeria and other parts of the world, they could keep up with the yearly ritual while adhering to safety protocols.
He said: "It is usually a yearly ceremony and we are thankful that this year's ceremony could still be observed.
"I want to congratulate and commend all of our officers in the military and also the Nigerian Police, but more especially men of the Legion and everybody that has participated in this year's Armed Forces Remembrance ceremony, the parade, men on guard and everything.
"I think it has been a testimonial and it is a yearly ritual that we are thankful to God that we can still keep this year's activity as important as it is. We were still able to observe all of the protocols and you could see that everything has gone very well. It is just a one hour event and we are thankful for the organisers that they have been able to put this together again."
Governor Sanwo-Olu during the Armed Forces Remembrance Day laid the wreath at the arcade and also released white pigeons and balloons into the air.
Deputy Governor of Lagos State, Dr. Obafemi Hamzat; Secretary to the Lagos State Government (SSG), Mrs Folasade Jaji; Service Commanders; State Chairman of Nigeria Legion and other dignitaries also laid the wreath during the ceremony in memory of the falling heroes.
The event was attended by service chiefs and members of the State Executive Council.
Kukah Has Offended People, But Should Not Be Expelled from Sokoto, Presidency Tells Islamic Group
The presidency has chided an Islamic group over its criticism and veiled threat against the Catholic Bishop of Sokoto Diocese, Matthew Kukah, over a recent controversial message he issued during Christmas.
The Islamic group, Muslim Solidarity Forum, had asked the outspoken cleric to tender apology to Muslims in the state "or leave the state" over his controversial Christmas message.
The clergyman in his Christmas message titled: "A Nation in search of vindication" alleged that President Muhammadu Buhari was not living up to expectations due to the various economic and security challenges affecting the country.
He also alleged that Mr Buhari was "institutionalising northern hegemony against national interests," adding that if a Southern Christian president had practised such nepotism, there would have been a military coup in Nigeria.
The statement, however, triggered controversy as, for instance, a Muslim group described the bishop's sermon as "irresponsible and seditious."
Islamic group, Jama'atu Nasril Islam (JNI) had said Mr Kukah's message "was a prepared address considering the occasion and the audience, one cannot but agree that it was a calculated attempt to insult Islam which is typical of him. His veiled insinuation that Muslims have a pool of violence to draw from, is disgusting, disheartening, as well as condemnable."
In response to that, the bishop responded saying JNI was inciting violence against him.
Also, the Muslim Solidarity Forum (MSF), warned the cleric to "quickly and quietly leave" Sokoto, the Seat of the Caliphate.
MSF through its acting chairman, Isah Maishanu, said Mr Kukah's "innuendos and parables" in his speeches were against Islam and its adherents, adding that they were provocative.
However, the presidency has waded into the face off via a statement signed by Garba Shehu, the spokesperson of President Buhari.
Mr Shehu said: "under Nigeria's Constitution, every citizen has the right to, among others, freedom of speech and expression, the right to own property and reside in any part of the country, and the right to move freely without any inhibitions," in a bid to defend the cleric's rights.
"Nigeria's strength lies in its diversity. The right for all religions to co-exist is enshrined in this country's Constitution. The duty of the government, more so, this democratic government, is to ensure that the Constitution is respected. But all must respect the rights and sensitivities of their fellow Nigerians.
"Father Kukah has greatly offended many with his controversial remarks against the government and the person of the President, with some even accusing him of voicing anti-Islamic rhetoric.
"On matters such as these, responsible leadership in any society must exercise restraint. Knee-jerk reactions will not only cause the fraying of enduring relationships, but also the evisceration of peaceful communities such as Sokoto, the headquarters of the Muslim community as beacon of pluralism and tolerance. The Sultanate has historically had good relations with followers of all faiths. That is why Father Kukah was received on his arrival in Sokoto with friendship and tolerance," Mr Shehu said.
"Under our laws, groups or factions must not give quit notices, neither should they unilaterally sanction any perceived breaches. Where they occur, it is the courts of law that should adjudicate. Unilateral action is not the way to go.
"Groups such as the Muslim Solidarity Forum must be seen to share and uphold the country's multi-religious principles. And individuals like Father Kukah must respect the feelings of his fellow Nigerians in his private and public utterances," he added.
Premium Times