New Law Criminalises Extra-marital Sex, Cohabitation of Unmarried Couples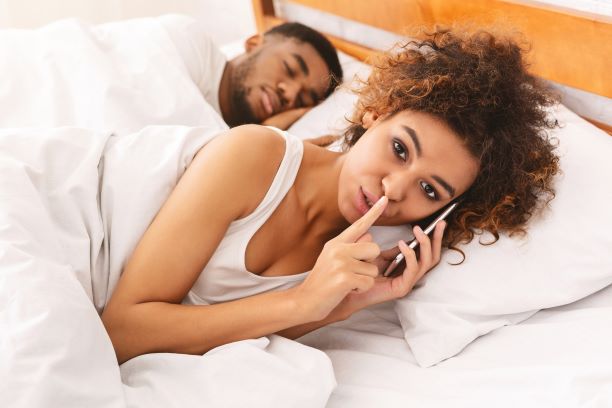 Indonesia's parliament on Tuesday approved legislation that would outlaw sex outside marriage in a move critics said was a huge setback to rights in the world's most populous Muslim country.
After the new criminal code was endorsed by all nine parties in a sweeping overhaul of the legal code, deputy house speaker Sufmi Dasco Ahmad banged the gavel to signal the text was approved and shouted "legal."A revision of Indonesia's criminal code, which stretches back to the Dutch colonial era, has been debated for decades.

Rights groups had protested against the amendments, denouncing a crackdown on civil liberties and political freedoms, as well as a shift towards fundamentalism in Muslim-majority Indonesia, where secularism is enshrined in the constitution.

"We have tried our best to accommodate the important issues and different opinions which were debated," Yasonna Laoly, Minister of Law and Human Rights, told parliament.

"However, it is time for us to make a historical decision on the penal code amendment and to leave the colonial criminal code we inherited behind."

A provision in the text, which still needs to be signed by the president, states the new criminal code will be applicable in three years.

Some of the most controversial articles in the newly passed code criminalise extra-marital sex, as well as the cohabitation of unmarried couples.

According to the text seen by AFP, illegal cohabitation will have a maximum sentence of six months imprisonment, and sex outside of marriage will be punished with one year in prison.

AFP
Cynthia Gregg Identifies Quest to Dominate As Cause of Proliferation of Small Arms
By Eric Elezuo
A security expect and Chief Executive Officer, Safety Signatures Limited, Dr. Cynthia Gregg, has identified the need for individuals to have intimidate and dominion over their fellow man as one of the reasons for the proliferation of small arms and light weapons in the Nigerian Civil space, thereby resulting in insecurity and unsafe habitation.
Gregg made the observation while participating as a panelist during the panel session of the 2023 National Security Conference of the National Association of Online Security News Publishers (NAOSNP), on Thursday at the Civic Centre, Lagos.
The security practitioner noted that the issue of small arms and light weapons in the hands of non state actors, has become a major concern to all and sundry as killings abound, affecting both men in uniform and their civilian counterparts in the country today.
"We have noticed that in our society today, the person who carries the weapon is the most feared, and so because everyone wants to be feared, wants to dominate and intimidate the other person, they go to any length to acquire illegal weapons. That explains why when a robber encounters someone, the first thing they do is brandish a weapon or unleash some brutality to subdue their victim. It is the norm, unfortunately," she said.
She further called on the public to encourage and help the law enforcement agencies to carry out their duties by saying something when they see something, and advocated community engagement to deal with challenges of proliferation of lethal weapons in the hands of non state actors.
Again, Gregg lauded the efforts of NAOSNP in using its platform to propagate safety and security through fruitful engagements with relevant institutions and reportage of credible security stories as well as advocacy through its enviable conferences.
Police Confirm Conclusion of Mohbad's Autopsy, Await Result
The Lagos State Police Command had said the autopsy conducted on Ilerioluwa Aloba, popularly known as Mohbad, had been concluded.
The state Police Public Relations Officer, Benjamin Hundeyin, confirmed this to The Punch during a telephone conversation on Thursday.
He said, "Autopsy has been concluded. Awaiting results."
Earlier on, while responding to an enquiry by the paper concerning arrests made by the police in connection with the late singer's death, Hundeyin said, "I can't answer questions on the arrests yet because I don't have that update. However, the nurse is in our custody; I can confirm that."
Police Exhume Mohbad's Body for Autopsy
The body of the late singer, Ilerioluwa Oladimeji Aloba, popularly known as Mohbad, has been exhumed for autopsy.
Lagos State Police spokesperson, SP Benjamin Hundeyin, disclosed the development via his X handle on Thursday.
The Lagos Police image maker wrote: "Exhumation completed. Autopsy to commence. #JusticeForMohad #Justice4Mohbad."