Rennaiye, Adewale Join Focus on Disability Foundation As Global Ambassadors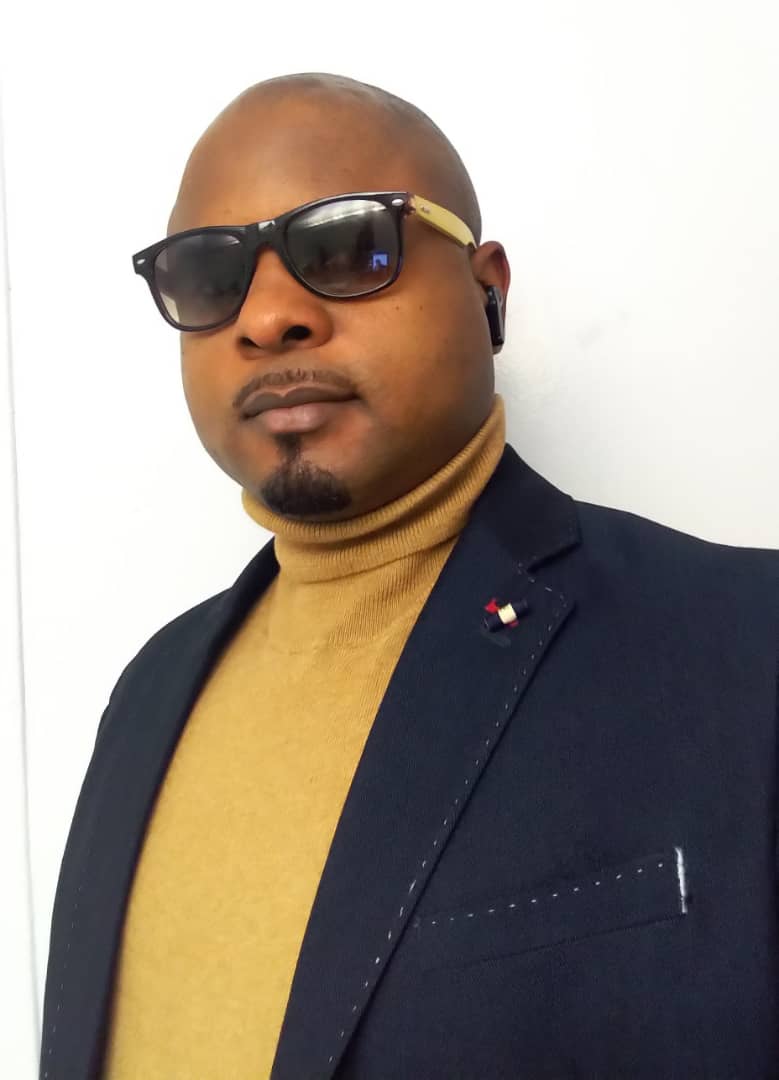 By Eric Elezuo
The membership and activities of Focus on Disability Foundation, with headquarters in the United Kingdom (FODUK), has been beefed up with the entry of two prominent and illustrious sons of the land. They are Aare Dapo Rennaiye and Engineer Ogundele S. Adewale.
Welcoming the duo into the FODUK family as reputable global ambassadors, the Founder/CEO of the charitable organization, Mr. Abiodun Enilari Paseda, said the men are tested and trusted movers of the society while describing them as men of timbre and calibre. He also noted that they have travelled wide.
"We are blessed to have these men of timbre and calibre in our fold today. We are sure they will bring in their wealth of experience to the better functioning of the Foundation, and of course support the large for which the Foundation is known in terms of rendering selfless assistance to the disabled and the needy in our society," he said.
In his response while accepting the honour, Rennaiye, a graduate of Economics from the Ogun State University, Ago-Iwoye, with 13 years unblemished career in the banking sector, said he is was blessed to be considered an agent of putting smiles on the faces indigents and destitute.
The 2008 MBA holder, who has plied his banking trade in reputable banks such as Union Bank, Fidelity Bank, Sterling Bank among others, pledged to contribute his quota to see to advancement of the Foundation.
Fondly called Dappy by well wishers, Rennaiye, who is presently running a prolific auto business, is widely known for his generosity and act of giving back to the society, especially the less privileged.
Also responding, Engr. Adewale, a Principal Mechanical Engineer and active member of Ogun state Vehicle Inspection Services, said it is with that he received the invitation to be part of affecting people's lives positively in the society.
The proud member of many professional bodies including COREN, MNSE promised to pool his resources as well as experience and goodwill to see that the disabled and needy are well looked after.
Adewale has served in various capacities as an inspection officer and excelled, prompting his steady rise. Presently, he is a Deputy Director, Vehicle Inspection Services, Ministry of Transportation.
Focus on Disability Foundation is a non governmental, not for profit humanitarian organization, saddled with the responsibility of catering for the needs of the indigent citizens, especially the disabled.
Both Rennaiye and Adewale are happily married and blessed with wonderful children.
The Foundation is based in the UK with very functional presence in Nigeria and Ghana. The Foundation has assisted many disabled with materials to aid movement, sight, reading and much more including educational equipment.
PCP Congratulates Obaseki, Edo People on 'Deserved' Victory
By Eric Elezuo
The People's Coalition Party  (PCP) has congratulated the Governor of Edo State, Mr Godwin Obaseki and the people of Edo State for the victory at polls during the just concluded governorship election.
The party's message was contained in press statement signed by its chairman, Don Anthony Harmattan, and made available to PointBlank.ng.
The chairman noted that the victory has demonstrated the resilience of the Edo people and that votes must count in elections
"It is a demonstration of the will of the people to actualizing their dreams in the midst of oppressors, money bags and Political God fathers who take advantage of the weakness of Nigerians to rig their protegees and stooges into office. This election has proven that when people are united and resolute, no one can take their mandate away from them. Indeed it is a victory for our democracy," the statement read.
The PCP sees Obaseki's victory as an eye opener to what may likely happen in 2023 while asking Nigerians to tie the line of Edo People in flushing out politics based on godfatherism.
"I wish to let Nigerians know that with this defeat of oppression, extortion and God fatherism in Edo State, 2023 will be a year of victory for Nigerians. Nigerians must unite and toe the part of the Edo People to defend their votes," the statement said.
The chairman also commended President Muhammadu Buhari 'for being the first to congratulate Obaseki' and encourage others to do likewise.
"Together, our democracy will be stronger and yield dividends for all Nigerians irrespective of tribe and religion," the statement concluded.
Akin Fadeyi Foundation, ABUAD in New Partnership Against Rape, Cyberbully
Afe Babalola University Ado-Ekiti has partnered a non-governmental organisation, Akin Fadeyi Foundation, to fight sexual-based violence and cyberbullying.
The partnership was unveiled in a statement on Friday jointly signed by ABUAD Students' Affairs Officer, Mr Babatunde Wahab, a lecturer at the institution, Dr Olumide Olugbemi-Gabriel, and the Founder/Executive Director, Akin Fadeyi Foundation, Mr Akin Fadeyi.
The statement is titled, 'Afe Babalola partners FlagIt App to combat rape and cyberbully.'
Speaking on behalf of ABUAD President and Chancellor, Chief Afe Babalola, as well as the institution's management, Wahab commended AFF's FlagIt App for helping to contain the menace of sexual abuse and cyberspace criminality in general.
The FlagIt App is a mobile application developed by AFF to report corruption, particularly the activities of rapists and cyberbullies in society.
ABUAD decried that criminality among the youth was growing at an alarming rate, noting that emerging criminal tendencies and trends were being enabled by advancement in Information and Communications Technology and a corruption-ridden larger society.
"This is why we are excited to see the confidence and speed with which FlagIt rose to the occasion in support of the victims, who are now on the road to getting the needed closure and justice," Wahab said.
"The onerous task you perform as well as the great efforts which you put into it have been experienced first-hand with your recent involvement in cases of coordinated cyberbullying attacks launched by some unscrupulous persons against some female students of our institution."
Wahab extolled the manner the AFF and its FlagIt were handling the documentation of criminal tendencies and persons, offering at the same time ready evidence in the pursuit of justice.
"It is in view of the aforementioned that I, in my capacity as Students' Affairs Officer together with my partner, Dr Olumide Olugbemi-Gabriel, who specialises among others in gender-based oppression and exploitation of women/girls shall be glad to partner with your foundation to stem the rising tide of criminal offences, especially domestic violence, sexual assaults and all forms of cybercrime within and outside ABUAD," he said.
In his remarks, Fadeyi described the partnership with ABUAD as "a very exciting development."
He said, "Since we launched the FlagIt App as a mobile application to report corruption, we've been uncovering the nefarious activities of rapists and cyberbullies in our society. This has been accompanied by such audacious impudence of trading with or threatening to expose explicit pictures of victims who attempt to resist the pressure of blackmail. This is another troubling element of our systemic decay as a nation that we have confronted swiftly.
"This partnership with Afe Babalola University Ado-Ekiti bears testimony to the traction our activities have gained and we indeed commend the Chancellor, Aare Afe Babalola; the Vice-Chancellor, Prof Smaranda Olarinde, the Students' Affairs Officer, Mr Babatunde Wahab, and Dr Olumide Olugbemi-Gabriel for their unwavering commitment to working with us to stamp out gender-based violence and exploitation of women/girls in ABUAD and the nation as a whole."
The Punch
How Hushpuppi laundered U.S. Unemployment Benefits – FBI
Fresh evidence from the Federal Bureau of Investigations (FBI) has revealed how Ramon Abbas, popularly called Hushpuppi, a Nigerian Instagram sensation, was involved in laundering unemployment benefits meant for citizens of the United States.
The scheme is one of the insurance programmes provided for workers who become unemployed through no fault of their own and meet certain other eligibility requirements. The joint state-federal programme provides cash benefits to these workers.
Hushpuppi, who was arrested in UAE over money laundering and cyber fraud allegations, is currently facing charges in the U.S.
He is accused of facilitating computer intrusion, Business Email Compromise (BEC) fraud and money laundering and has been arraigned in an American court in California. His trial begins on October 13.
He pleaded not guilty to the four counts of conspiracy to commit wire fraud, money laundering conspiracies, international money laundering and engaging in monetary transactions in property derived from specified unlawful activity.
Nevertheless, in the affidavit filed on September 14, with the United States District Court, Central District of California, Andrew John Innocenti, an FBI agent trained on foiling cybercrime indicted Mr Abbas in the outcome of his investigation.
Mr Innocenti said he discovered that Hushpuppi, using his email address, registered on a website whizzlog.com ("Whizzlog") which is a marketplace for buying US Bank Logs and money laundering.
He said although, based on his training, sophisticated cybercriminals do not use their personal email address in registering on such websites but Hushpuppi did.
"ABBAS email address contained registration contamination from Whizz Log. It also contained numerous confirmations and receipts of bank logs he purchased. One of such messages read "Your order was successful. You have purchased (the "Financial Institution") bank log with a balance of $9,839.44. Purchase Price: $955. The bank log details are in your account. Login to your Whizz Log account to view."
"From the example above. I observed ABBAS buys a bank log with a balance of over S9,000 for as low as $900. This prompted me to visit the website whizzlog.com for more findings."
After creating an account, the FBI agent discovered that Whizz Log sells only accounts which have been used to claim unemployment benefits. "Hackers who have claimed unemployment benefits of victims in the United States sell them off in bulk on Whizz Log."
The prices of bank logs on Whizz Log range from $600 to S1,000 and balance in accounts sold ranges from $4,000 to as high as $12,000, he noted.
For easier payment, the bank logs are available for purchase instantly and payment is made using Bitcoin.
"Cyber criminals who purchase the bank logs can launder the money off through various means. The favorite means on Whizz Log is to buy Bitcoins with the balance in the bank log Whizz Log specifies if a bank log is "BTC Compatible" or not.
"Based on my training and experience, a bank account is "BTC Compatible" if you can buy Bitcoins from within the bank log. Some banks allow clients to directly purchase Bitcoins from their online bank account. Such banks are "BTC Compatible". A buyer of a "BTC Compatible" bank log would login to the account, navigate to services provided by the bank and select to buy Bitcoins. He can use the whole balance in the account to buy Bitcoins. The Bitcoins will be sent to the criminal within minutes."
While going through one of the bank accounts bought on the website, Mr Innocenti found that the account was recently opened.
"All the credits into the account were from the Department of Unemployment Assistance totaling $7,302.15," he stated.
Since Mr Abbas had pleaded that he should be prosecuted with complaints rather than a grand jury indictment, this new evidence will be added to the previous ones.
If found guilty and convicted, the popular Instagram sensation could spend the next 20 years in prison.
Premium Times