Voice of Emancipation: The Hard Way, The Only Way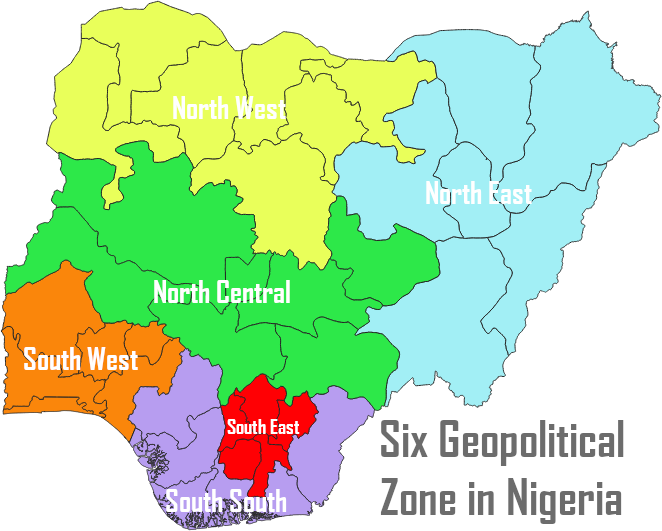 By Kayode Emola
It is now undeniable by all but the most willfully oblivious that Nigeria is unworkable. kindly check out this first line and see if this is appropriate No amount of self-deception can fix the multitude of problems plaguing the country. So the question now becomes not, "Is it possible to salvage Nigeria?" But, "Are we, as Yoruba, prepared to do what is required to liberate our people from the shackles of involuntary enslavement?"
Only those who dare to defy the odds have ever excelled in their quest for self-determination. When the young Alexander the Great burnt his boats having arrived on the shores of Persia, it was a calculated act to give his men no option but to achieve victory. Alexander's men were outnumbered by the Persians, making his decision to destroy their only hope of retreat extraordinary. This singular act was the master decision that gave him victory over Persia.
This approach of destroying the boats was also employed in 1519 by the Spanish Captain, Hernan Contes when he landed on the shores of Mexico. Even though their actions as invaders were callous and despicable, this audacious act of removing the means of retreat led them to victory.
This year, 2022, is a crossroads in the history of Nigeria. It is the true test of the Yoruba Self-Determination Struggle, and we must all be committed to the physical, psychological, and emotional battle that it will involve. There is no room for vacillation within our project of transformation; for, if we fail, history will judge us as failing to be ready for the change that we profess.
It is therefore imperative that the Yoruba leadership take their place, affirming their pledge to serve their people with all capabilities, intellectual, spiritual and others, that God has bestowed on them. They must take up their mantle of duty to see this battle through to its logical conclusion. Nigeria as a country is held together by the most tenuous of threads, and those threads are in the hands of the Yoruba people. The smallest of pressure from any particular group, especially the Yoruba, will cause the nation to splinter into its many component factions.
We must now transfer our loyalty from the doomed Nigeria to the upcoming Yoruba sovereign nation. It is the only hope left for the millions of our people who are trapped in perpetual poverty. Just this week, the CBN Governor, Emefiele, tweeted that, NNPC has gone from contributing over $3 billion monthly at the time of President Jonathan's office, to now remitting zero dollars to CBN. Any person still thinking that the 2023 elections will be capable of producing the miracle required to transform Nigeria is sadly either deluded or wantonly negligent.
One of Nigeria's few lifelines at present is the diasporan remittance; if that were removed, Nigeria would be a worse situation even than Sri Lanka. The number of Nigerians living in abject poverty now surpasses the entire population of Sri Lanka by a factor of five. Yet, when Sri Lankans were pushed to the wall, they unified and rose up to chase their president, not just out of office, but out of the very country.
We Yoruba people must decide now whether we are content to live under this level of reckless governance, or whether we want to take our destiny into our own hands. We must ask for true change in the system, no matter the discomfort we feel in doing so, rather than just a change of guard. We must decide whether we truly desire freedom, or will buckle when the opposition facing us increases their resistance.
This crossroads, this moment, is the point where the leaders of Yoruba independence must burn the boats on the shore and declare no turning back. We must be so determined to liberate our people from this neo-colonial bondage that Nigeria has become, that we will accept no other outcome. We must lead our people to victory, as history will not judge us kindly if we fail to seize this moment.
The road to freedom is rarely pleasant to endure for those who truly believe in it. Many heroes in the past have found it to be to be their final endeavour, costing them their lives. It is a hard road to tread, but it is the only route to a life lived to its full potential. The road to Yoruba sovereign nation is definitely no different, and will be a precarious journey, however, it is one that must be taken. If we truly desire to be free once and for all, it is the only way, and is one every Yoruba person must now be ready to take
The leadership is ready, so we who put our trust in them, must ensure we are, too. We must give them all support necessary to accomplish this great task. We each have a part to play, and we must play it to the utmost of our ability in this final battle for our land, to ensure our people get the good life that they deserve. The only way we can obtain a good life is if we fight for it. We must be truly determined to be free from the shackles of bondage, unwilling to accept anything lesser. Yoruba Sovereign Nation Now; no going back
Cynthia Gregg Identifies Quest to Dominate As Cause of Proliferation of Small Arms
By Eric Elezuo
A security expect and Chief Executive Officer, Safety Signatures Limited, Dr. Cynthia Gregg, has identified the need for individuals to have intimidate and dominion over their fellow man as one of the reasons for the proliferation of small arms and light weapons in the Nigerian Civil space, thereby resulting in insecurity and unsafe habitation.
Gregg made the observation while participating as a panelist during the panel session of the 2023 National Security Conference of the National Association of Online Security News Publishers (NAOSNP), on Thursday at the Civic Centre, Lagos.
The security practitioner noted that the issue of small arms and light weapons in the hands of non state actors, has become a major concern to all and sundry as killings abound, affecting both men in uniform and their civilian counterparts in the country today.
"We have noticed that in our society today, the person who carries the weapon is the most feared, and so because everyone wants to be feared, wants to dominate and intimidate the other person, they go to any length to acquire illegal weapons. That explains why when a robber encounters someone, the first thing they do is brandish a weapon or unleash some brutality to subdue their victim. It is the norm, unfortunately," she said.
She further called on the public to encourage and help the law enforcement agencies to carry out their duties by saying something when they see something, and advocated community engagement to deal with challenges of proliferation of lethal weapons in the hands of non state actors.
Again, Gregg lauded the efforts of NAOSNP in using its platform to propagate safety and security through fruitful engagements with relevant institutions and reportage of credible security stories as well as advocacy through its enviable conferences.
Police Confirm Conclusion of Mohbad's Autopsy, Await Result
The Lagos State Police Command had said the autopsy conducted on Ilerioluwa Aloba, popularly known as Mohbad, had been concluded.
The state Police Public Relations Officer, Benjamin Hundeyin, confirmed this to The Punch during a telephone conversation on Thursday.
He said, "Autopsy has been concluded. Awaiting results."
Earlier on, while responding to an enquiry by the paper concerning arrests made by the police in connection with the late singer's death, Hundeyin said, "I can't answer questions on the arrests yet because I don't have that update. However, the nurse is in our custody; I can confirm that."
Police Exhume Mohbad's Body for Autopsy
The body of the late singer, Ilerioluwa Oladimeji Aloba, popularly known as Mohbad, has been exhumed for autopsy.
Lagos State Police spokesperson, SP Benjamin Hundeyin, disclosed the development via his X handle on Thursday.
The Lagos Police image maker wrote: "Exhumation completed. Autopsy to commence. #JusticeForMohad #Justice4Mohbad."