We Killed 11 Soldiers in Borno, ISIS Claims
The world's deadliest terror group, the Islamic State of Iraq and Syria, has claimed responsibility for the attack on soldiers in Borno State last week which took the lives of 11 soldiers, Reutersreports.
ISIS said its men were responsible for the Friday attack of Gajiganna town through its news agency AMAQ.
The terrorist network on Saturday published pictures of burnt barracks and dead bodies it claimed belonged to the soldiers.
Three sources, including one hospital source, confirmed the attack to the Reuters news agency. The sources said the fighters stormed the town on a motorbike at roughly 6.30pm and opened fire on residents and the military in sporadic shootings.
The fighters fled after the military called in air force support and reinforcements from a battalion in a neighbouring town.
Islamic State West Africa Province, an affiliate of ISIS, has carried out a string of attacks in Nigeria in recent months.
The group split in 2016 from Boko Haram, which has waged a decade-long insurgency in North-East Nigeria that has killed some 30,000 people and displaced over two million people.
The Federal Government had declared in December 2015 that it had technically defeated Boko Haram.
While attacks in most parts of the country have ceased, bombings have continued to take place in the North-East particularly Borno State.
A top military officer blamed the recent surge in attacks to the lack of cooperation as well as high wired politics taking place among the top military brass.
The source said, "The attack is true. We lost a lot of men but unfortunately many things are being hidden from the press. Normally, in military operations, when there is a joint mission, the Chief of Defence Staff is supposed to be in charge.
"Unfortunately, that is not the case. The Chief of Army Staff is the one calling all the shots at the moment. And there is a lack of synergy among the services."
When contacted on the telephone, the Director of Defence Information, Col. Onyeama Nwachukwu, declined comment, said the military had recorded several successes.
He said troops of 121 and 192 Battalions of Operation Lafiya in collaboration with Civilian JTF and local vigilantes, have cleared Surdewalla, Ranwa, Baladayo, Sabon Gari and Shetimeri villages in Borno State, in a simultaneous operation code-named, 'Operation Hardstrike.'
The troops reportedly killed three terrorists at Ranwa 11, while many were wounded and others escaped.
He said troops of 192 Battalion advanced along Sabon Gari and Shetimeri villages where they cleared a scout of Boko Haram terrorists. A makeshift shelter for suspected insurgents was also destroyed.
Nwachukwu added that two soldiers were injured during an encounter with insurgents at Gajigana town by troops of 212 Tank Battalion.
He said, "Additionally, 177 Task Force Battalion in collaboration with the Civilian JTF cleared Mboa, Mboa-Kura, Yarchida, Bombula, Tshata andBamzir villages. At Furfur village, troops exchanged fire with BHTs which led to the death of one terrorist and recovery of one AK47 rifle, three magazines, 50 rounds of 7.62mm special ammunition and one magazine bandolier."
The Punch
Nnamdi Kanu Still Our Leader, Not Replaced – IPOB
The Indigenous People of Biafra has said that it has not replaced the currently detained Nnamdi Kanu as its leader.
The Biafra group asked its followers to ignore the reports making the rounds that IPOB has replaced Kanu, describing it as "fabricated media propaganda".
These were made known in a statement by the group's Media and Publicity Secretary, Emma Powerful, on Tuesday.
According to Powerful, Mazi Chika Edoziem is the head of the IPOB Directorate of State and not IPOB Acting Leader.
The statement read in part, "We, the global movement and family of IPOB under the command and leadership of Mazi Nnamdi Kanu, condemn the useless and fabricated media propaganda and blackmail from some media houses that IPOB has another or acting leader replacing our indefatigable liberator and prophet Mazi Nnamdi Kanu.
"Those peddling this kind of lies are those criminals who zoo gutter media are publishing this to confuse the weak-minded people.
"We want everybody to bear in mind that Mazi Chika Edoziem is the head of IPOB Directorate of State and not IPOB Acting Leader.
"There was never a time that Emma Powerful, the Publicity Secretary of IPOB issued any statement purporting that our Leader had been replaced by Mazi Chika Edoziem as IPOB Acting Leader.
"The said statement was the handiwork of mischievous elements bent on causing confusion in IPOB.
"It is unfortunate that some mischievous elements twisted an unambiguous statement by IPOB where we clarified that in the meantime that our Leader is in detention, the Head of DOS, Mazi Edoziem, will be providing direction on the day-to-day activities of IPOB. We never said that Edoziem had become the Acting Leader of IPOB.
"For the avoidance of doubts, Mazi Nnamdi Kanu remains the leader of IPOB. The entire IPOB family all over the world is loyal to him. IPOB has no Acting Leader. Chika Edoziem is only the Head of DOS of IPOB not the Leader.
"We, therefore, urge our family members, supporters, friends, and members of the public to ignore the misleading and mischievous media report."
Terrorists Responsible for Owo Church Massacre in Our Custody – General Irabor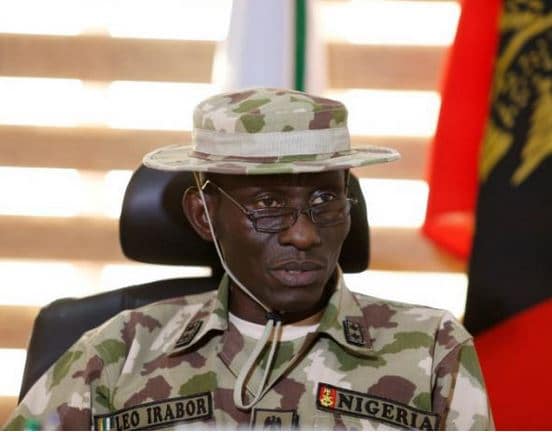 Eric Elezuo
The Chief of Defence Staff, General Lucky Irabor, has said that the military has arrested the terrorists behind the attack on St. Francis Catholic Church, Owo, Ondo State.
General Lucky Irabor according to news monitored on SolaceBase, made the revelation on Tuesday, during a parley with media executives at the Defence Headquarters, Abuja.
Appreciating the collaboration with sister security agencies, which helped in the arrests of the criminals, Irabor recalled that about 40 person's were brutally murdered when heavily armed men invaded their worship centre on June 5, 2022.
My Invitation to Rivers to Commission Projects Demonstration of Politics Without Bitterness – Sanwo-Olu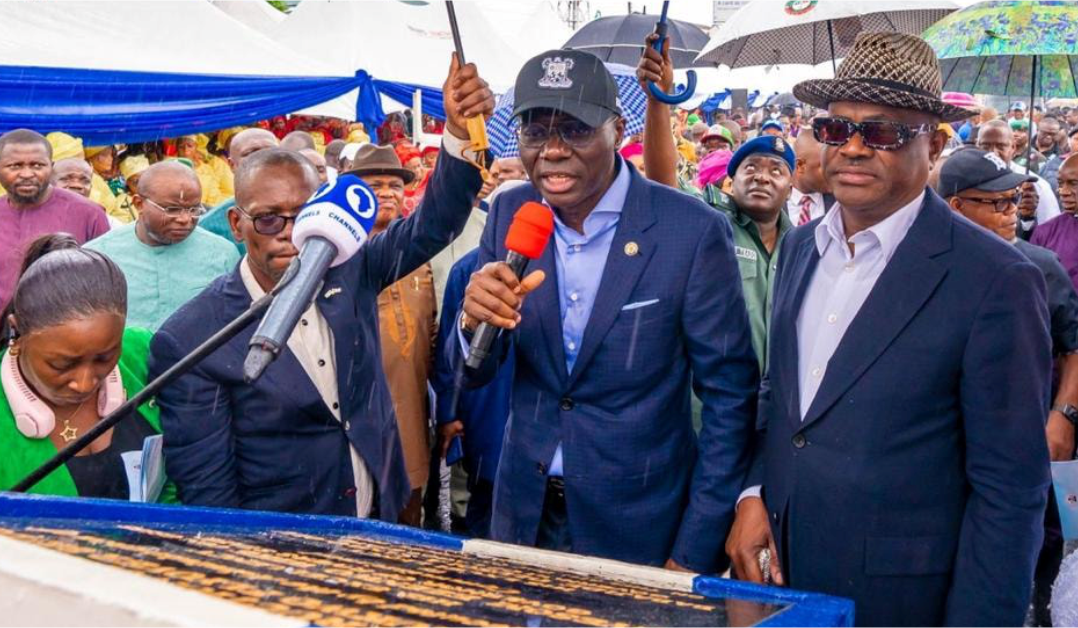 By Eric Elezuo
The Lagos State governor, Mr. Babajide Sanwo-Olu, has said that his invitation by the Rivers State governor, Mr Nyesom Wike, to commission a project in Rivers State, is a clear demonstration of politics without bitterness. This is noting that the Lagos State governor is a member of the All Progressives Congress (APC) while Wike is a member of the Peoples Democratic Party (APC).
On Monday, Sanwo-Olu was a guest of the Rives governor to commission the Orochiri-Worokwu (Waterlines) Flyover delivered by the state government.
In his remarks, Sanwo-Olu commended Governor Wike for his strong commitment to the delivery of physical infrastructure in Rivers State.
"I would like to specially commend my brother, Governor Wike, for his strong commitment to the delivery of physical infrastructure in Rivers State.
"A commitment that has been recognized by all and sundry, and which has earned him the appellation of "Mr. Projects" within and outside Rivers State," he said.
Sanwo-Olu said though himself and governor Wike belong to different political persuasions, the invitation extended to him sends a very strong message that politicians and political leaders, can come together across political and ideological divides, for the good of the people.
"There is also a strong message being made today about expanding our capacity to play politics without bitterness. This symbolic gesture by my friend and brother is one that should become standard practice across Nigeria.
"There is also a lot that we can learn from one another, and experience that we can translate from one part of the country to the other," Sanwo-Olu stated.
It will recalled that Wike is in the habit of inviting notable politicians across parties as guests of honour during the unveiling of any of his projects. The likes of governor of Ekiti State, who is also an APC member and Sports Minister, Mr. Sunday Dare were once invited to commission projects in the state.
Governor Wike had explained that the invitation of the Lagos State governor was not the first time persons of other political parties were invited to inaugurate projects in Rivers State, pointing to the overall benefits such invitations have on governance because it served as peer review for them.