We're Considering Options for Reopening of Schools – LASG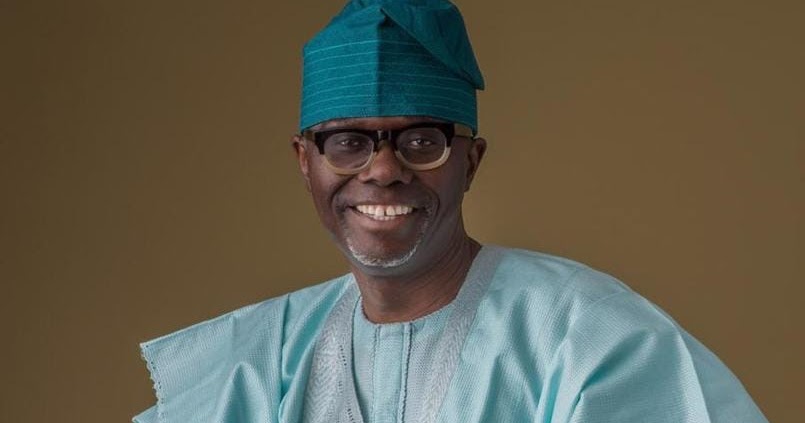 The Lagos State Commissioner for Education, Mrs Folasade Adefisayo, has said the state is considering different options in its bid to reopen schools.
Adefisayo, at the annual ministerial press briefing of the state Ministry of Education on Tuesday, said although the Federal Government would decide when schools would open, the state was putting measures in place to protect pupils.
She said, "Recall that the Presidential Task Force on COVID-19 on Monday said schools remain closed. I can't give you a date when schools will resume in Lagos, but we are working with development partners and ministries of education across the country to come up with a series of protocols on how we will be able to manage when we open schools. So, we are working behind the scene; we have a paper on the protocols and we will start to share as the paper is finally approved in a few days' time.
"There must be protocols that will address schools with large gatherings. There are many things we are thinking of; we are thinking about pupils not coming to school every day so that we will be able to spread the children across the whole school. Pupils don't have to be in their class to learn; they can learn in a room with tables and chairs."
Adefisayo added that a total of 3,000 primary and secondary schoolteachers were recently absorbed into the teaching work force to boost the capacity of the existing work force and provide quality education.
The Punch
Kila Inaugurates YWC Global Library Project Committee, Calls for Participation
In a bid to preserve and promote Yoruba culture, the Yoruba World Congress (YWC), led by emeritus professor and leader, Banji Akintoye, has unveiled plans for the YWC Global Library.
In unveiling the project, the YWC Secretary General, Prof Anthony Kila explained that the YWC Global Library will have two parts: Brick and Mortar Libraries in various parts of the world starting from Ibadan and Lagos and the Digital Library that everyone anywhere in the world can access and at any time.
To manage the project, the YWC has put together a team of experts who are academics, IT practitioners, education managers and lovers of Yoruba culture.
The project will be led by a steering committee to be chaired Prof Ajayi-Soyinka and with Dr Pat Akinbola (Secretary) Princess Olayinka Adebayo, Mr Babafemi Odutayo (Esq) Dr Sunkanmi Odejide and Mr Luke Tikare
In his address to steering the committee, Prof Anthony Kila stated that our lofty aims include conserving and promoting Yoruba arts, language, history, cosmogony, literature etc. This project will help put Yoruba people and culture on the world map and also put libraries in our peoples mind.
Prof Kila also noted that to make the YWC Global Library a success, all hands must be on deck and asked all Yoruba people come up with what they can offer the project. "We shall be need Suggestion of list of books, Journals Art Work etc., Ideas on how to maintain the best Yoruba library in the world, Donation of books (new and old), journals, art work and Donation of Funds.
To Participate and Donate to the YWC Global Library Project, all are urged to visit the website www.yorubaworldcongress.org
WAEC to Release Fresh 2020 WASSCE Timetable
The West African Examination Council is set to release a fresh timetable for the 2020 West African Senior Secondary Certificate Examination.
This followed an announcement by the Federal Government that the examination would commence from August 4 through September 5.
Speaking at a Presidential Task Force Briefing on COVID-19 in Abuja on Monday, the Minister of State for Education, Emeka Nwajiuba, said school facilities would be made available for revision classes ahead of the examination.
Nwajiuba advised parents to take note of the date, noting that "as soon as we conclude WAEC, we will take up the NABTEB and NECO exams."
He added, "The idea is that we have a month from now till then. Those who can and those who are willing, the states who are willing should make their schools available for their children to revise.
"We've done the most we can to talk with our representatives at WAEC and this (Monday) afternoon, we confirmed dates allotted for the exams will be from the 4th of August through to the 5th of September. "Local timings will be published."
The minister, therefore, urged all candidates to start preparing for the examination, saying, "We will be asking that those who are not prepared yet should please go and prepare.
Subsequently, WAEC Nigeria stated via its Twitter handle, "The Head of the Nigeria National Office of WAEC, Mr Patrick Ehidiamen Areghan will address the Press tomorrow (Tuesday) morning. #StayTuned #WASSCE2020 #Timetable"
Also, speaking in a telephone interview with The PUNCH on Tuesday morning, the Head, WAEC Public Affairs, Mr Damian Ojijeogu, said Ehidiamen would address a number of issues regarding the 2020 WASSCE.
He said aside from the timetable, health and safety guidelines would be issued including the mandatory use of face masks for all candidates, temperature checks, use of sanitisers, amongst others.
The Punch
Ondo Ex-SSG Vows to Work Against Akeredolu's Reelection
A few hours after the resignation of Mr Sunday Abegunde, as Secretary to the Ondo State Government, the governor, Rotimi Akeredolu, appointed Mr Tayo Oluwatuyi, as replacement.
Akeredolu announced Oluwatuyi at the weekly media briefing in Akure, the state capital on Monday.
Abegunde had resigned through a letter which partly read, "I, Hon. Ifedayo Sunday Abegunde, the Secretary to the State Government of Ondo State hereby tender my letter of resignation.
"I want to thank Mr Governor for giving me the opportunity to serve the Government and people of Ondo State."
However, Abegunde later granted an interview in Yoruba language on Crest FM, during which he said he resigned from office because of the ill-treatment meted out to him by the governor.
He said, "I suffered in his (Akeredolu) administration because he didn't release any fund to my office. He has been telling lies that he was giving me N5m every month even when he knew he didn't give me such money.
"Akeredolu didn't win the election in 2016 but we made it possible for him to become governor. We were the pillars behind him and we will not support him again. He will lose this time around."
Abegunde, a two-term member of the House of Representatives further said that he resigned because he could no longer be part of a government that made its subjects to pass through hardship.
He said, "The Akeredolu's administration is making the entire people of the state to suffer and I cannot be part of that any longer. "
In his reaction, Ondo State Commissioner, Mr Donald Ojogo, said, "We make bold to say that there can't be a better reaction than the fact that the man talking has since been replaced with immediate effect. This means he has not been missed and shall not be missed at all. So we wont join issues with the former SSG."
The Punch