When Rich Guys Marry Only Rich Babes…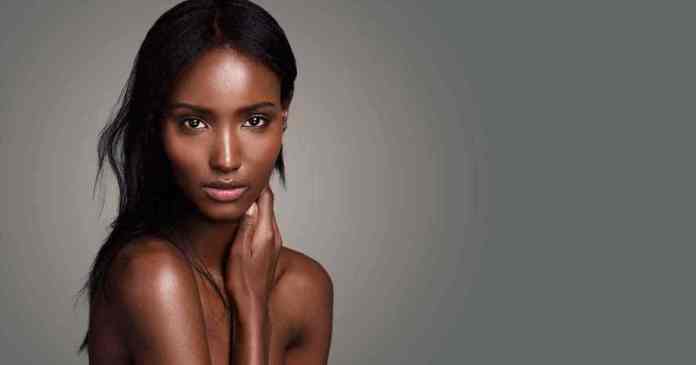 Nigerian Singer, Paul Okoye of the defunct group, 'Psquare', popularly known as 'Rudeboy' has revealed what will happen to poor ladies if rich guys decide to start marrying only rich women.
The singer, who made this known via his Instagram account on Sunday, noted that if rich guys decide to start marrying only rich women, life would be difficult for broke girls and girls who come from a very poor family.
He also warned young girls to quit the habit of looking down on guys who aren't financially buoyant or still struggling to make it in life.
The singer further advised that young girls should be calming down and be patient, adding that life isn't always what it seems.
"The day rich guys will decide to start marrying only rich women eh, honestly e go hard for the other department.
"Young girls should learn how to be calming down and be patient there is more to this life," he wrote.
Brand War: Portable Accuses Burna Boy of Copying His Style
Habeeb Okikiola, popularly known as Portable, has called out colleague, Damini Ogulu, better known as Burna Boy, for allegedly copying his mannerisms and style.
The Zazu singer took to his Instagram page on Wednesday where he posted a clip of Burna Boy saying, "akoi grace, akoi mercy, akoi blessing, akoi space, akoi biza biza. Blessing follow you."
According to Okikiola, the phrases are part of his mannerisms and have become synonymous with his brand.
He also referenced a tweet where Burna Boy posted a picture of Portable and captioned it, "Deep down I really want this to be my album cover. Love, Damini."
Portable further asked the Grammy award winner to collaborate with him, instead of using him for "promotion".
"Uncle Burna abeg, shey you wan help me ni or you wan rip me. I use God beg you, shey make we sing ni abi you just dey use me do promotion. Na so you use my picture promote your album. Now you come dey sing akoi grace, akoi mercy, blessing follow me.
"Abeg, make we make song abeg. No ripping o, uncle Burna make we collabo. No rip me," he said in a video also posted via his Instagram page on Wednesday.
He further wrote in the caption, "Need to know what's up. Let's link up, this is not a cruise matter @burnaboygram. Street ti take over. Akoi Industreet. Let's give them 1 banger. Akoi Grace, Akoi space, Akoi mercy, Akoi blessing Akoi Bizza Bizza. No Ripping Zone."
Cross Didn't Reciprocate My Love, Was a Hypocrite – Angel
The tumultuous Cross and Angel relationship dynamic made the show's spotlight topic for episode nine.
Show host, Ebuka Obi-Uchendu brought the housemates up to speed with video clips from the season featuring the duo flirting.
Unsurprisingly, both Angel and Cross agreed that the clips only proved that they were friends who enjoyed each other's company despite the presence of sexual energy.
However, their relationship went downhill after the house. Both stars had a lot to say about who was to blame.
Angel had accused Cross of being a "hypocrite" and a "gaslighter" who did not match the love and energy that she brought to their strictly platonic, no friends with benefits or strings attached (for clarity) friendship.
The 22-year-old hinted at a long list of 'all the things' she had done for Cross including personally cooking for him when he was ill despite having a cook, crossing the fiery Third Mainland bridge to visit with him and offering him money when he ran out of cash during their Dubai trip.
Reacting to Angel's accusations, Cross insisted he gave their friendship his best but did not care so much for answering her persistent call to share a list. Instead, he cited a period when she went missing for 72 hours only for her family members to involve the Police.
The back and forth ended with the duo insisting they no longer wanted anything to do with each other.
Episode 10 of the Reunion show will centre on the Saskay and JayPaul situationship.
Pulse.ng
Drug Addicted Lovers Walk Stark Naked in Public, Promise to Die and Rise in Three Days
Two yet-to-be-identified suspected lovers have caused a stir after residents spotted them walking naked around the Victoria Garden City, Ajah area of Lagos State.
PUNCH Metro gathered that the lovers were walking around the estate unclad when residents alerted the estate management and security guards.
"They are walking inside VGC, I kid you not, this is not a joke," a resident who filmed them said in a video clip posted on the Instagram page of a television station, Sliverbirdtv.
It was learnt that some representatives of the estate mobilised to the location and accompanied the couple to their residence on Close 63 on the estate.
Our correspondent learnt that things took another turn when the lovers, while in their apartment, inflicted injuries on their wrists and necks in an attempt to commit suicide.
In another video clip, some residents were heard engaging the duo as they laid on their bed.
The residents, while insisting on reporting the incident to the police, instructed the duo to get up from the bed.
Bloodstains were seen on the floor of the apartment.
The lovers were quoted as saying they would die and rise again after three days.
"Further investigation of their BQ apartment revealed some items such as illegal drugs and other substances. They were obviously under the influence of some drug abuse.
"Thank God for the swift response of the management, security and medical team who eventually sedated the victims and took them to a hospital around 12.45am," the Instagram post read.
Also, a message the lovers pasted on the door leading of their apartment read, "If you open this door, you will be cursed."
The state Police Public Relations Officer, Benjamin Hundeyin, said the incident was not reported to the police.
The Chairman, VGC, Gihan Mbelu, said the couple acted under the influence of drugs, adding that he took them to a hospital and they were discharged after two days.
He said, "The incident happened around 8pm on Saturday. Before I got there, passersby had already taken pictures and made a video of the two young people. I am using this medium to tell people to stay away from drugs."
The Punch